Israeli exhibition showcases new technologies
Switzerland this week voted to buy six Israeli surveillance drones made by Elbit in a deal worth $256 million. The deal went through despite a campaign by protestors not to buy Israeli-made products because of alleged human rights abused against Palestinians.
The deal came the same week that an exhibition in Rishon Letzion showed off the latest in Unmanned Aerial Vehicles, also known as drones. Israel has long been in the forefront of manufacturing drones.
"This is a vertical takeoff and landing aircraft which can fly for three times the time as a multi-copter and is resistant to wind while hovering," Amit Regev the CEO of Colugo said of his prototype the Arcopter. "We are aiming at many markets including precision agriculture and first responders. What we have here is the next generation."
He spent many years flying drones in the Israeli army, but said his start-up is aimed at civilian applications. In China, he says, drones are already delivering packages, a move that saves time and money, and does not add to the carbon footprint, as a truck delivering a package would.
He has come to this exhibition in Rishon Letzion, near Tel Aviv, looking for investors and partners. It is the third time that iHLS, a website that deals with homeland security has sponsored the exhibition.
"Israel is a major power in unmanned systems," Arie Egozi, the conference organizer told The Media Line. "Israel needed them for its survival. It's not that the US doesn't have the capability to do this, but they fight in Afghanistan, far away. Israel needed this system to fight wars and that is why it is so advanced."
Among the items on display were the Heron, developed by Israel Aerospace Industries (IAI). It can fly for 52 hours continuously and can be fully autonomous from takeoff to landing. It can carry the most sophisticated payloads and cameras, and is used in at least 20 countries, said IAI officials.
Also used for surveillance is the RT Skystar Systems which look like large white nylon balloons. These were used during last summer's fighting between Israel and the Islamist Hamas in the Gaza Strip, says Taly Kosberg Shmueli, the Vice President of RT.
"We do all kinds of missions including protecting the border, intelligence and aiding special forces," she told The Media Line. "Last summer we had 13 systems around Gaza and we are now working on the Egyptian border as well as Jerusalem."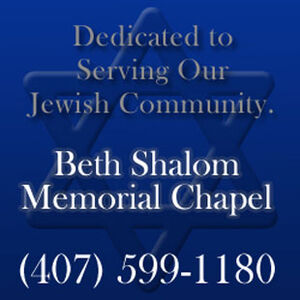 Dozens of governments sent representatives including China, India and Albania. Israel's defense exports totaled $5.6 billion in 2014, including drones. The businessmen declined to be interviewed.
There were also exhibits from companies that make parts for aircraft. One that received a lot of attention was Su-Pad, a company that uses 3-D printers to make plastic parts for drones and other planes.
"The users are adopting the technology in a way that is getting better and better," Ziv Sadeh, the Sales Manager for Su-Pad told The Media Line. "We supplied a big printer to the Israeli air force. They use a polymer called ultem, and it is able to make parts for the aerospace industry. We are able to print very complex parts and we don't need a tool to do it. The price is much smaller than traditional methods."
Organizer Egozi says that what is on display is only what is not classified.
"There are many many other drones that are still classified and will be so for many years," he said. "What you see here is just the tip of the iceberg."