Weekly roundup of world briefs from JTA
100,000 gather at Rabin memorial to hear Bill Clinton, Obama
TEL AVIV (JTA)—An estimated 100,000 people remembered Prime Minister Yitzhak Rabin at a Tel Aviv rally marking the 20th anniversary of his assassination that featured speeches by President Barack Obama and former President Bill Clinton.
On Saturday night at the plaza bearing Rabin's name, Clinton praised Rabin's willingness to take risks for peace and exhorted the crowd to finish his work. Clinton guided Israeli-Palestinian negotiations when Rabin was prime minister that led to the Oslo Accords in 1993.
"The next step will be determined by whether you decide that Yitzhak Rabin was right," Clinton said. "That you have to share the future with your neighbors. That you have to stand for peace. That the risks of peace are not as severe as the risks of walking away from it."
Rabin was assassinated on Nov. 4, 1995 following a pro-peace rally at the same plaza in central Tel Aviv. His assassin, Jewish extremist Yigal Amir, opposed Rabin's goal of Israeli-Palestinian peace.
In a video message, Obama called Rabin a leader who "understood the dangers Israel faces, but he also said the Palestinians are not to be ruled over forever by force."
"Yitzhak speaks to us still," Obama said. "Let us demonstrate that we oppose violence and extremism of any kind, and let us exhaust every opening for the peace we know is just and possible."
Israeli President Reuven Rivlin called on Israelis to mend their internal social rifts.
"Israel's democracy has not ceased to realize its strength and resilience," he said at the rally.
Israel sends condolences to Russia over Sinai plane crash that killed 224
JERUSALEM (JTA)—Israel sent its condolences to Russia over the crash of a Russian passenger plane in the Sinai that killed all 224 people aboard, including a former program director for Hillel Russia.
"I offer condolences to the government of Russia, to President Putin, to the Russian people and, of course, to the families of the victims," Israeli Prime Minister Benjamin Netanyahu said Sunday. "This was a very serious disaster. We share in their grief. We are, of course, in continuous contact with the governments of Russia and of Egypt regarding the circumstances of the incident."
The Sinai affiliate of the Islamic State claimed responsibility for bringing down the Kogalymavia flight on Saturday, saying it was in retaliation for Russian airstrikes on rebels in Syria's civil war. Russia's Transportation Ministry rejected the claim, saying the group did not offer any evidence as to how it was able to cause the plane to crash.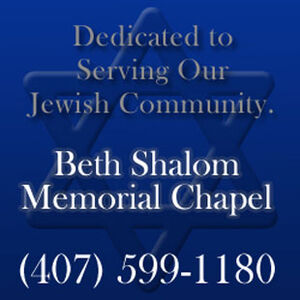 Egyptian Prime Minister Sharif Ismail said experts do not believe that weapons held by the Islamic State could down a plane at the altitude of the flight when it came down, the BBC reported.
Russian officials opened an investigation into the crash, looking for gross negligence and safety violations.
Among the passengers was Anna Tishinskaya, 27, the ex-Hillel program director.
Israel Defense Forces spokesman Peter Lerner posted Saturday on Twitter that the IDF assisted with aerial surveillance in efforts to locate the flight, which was traveling from the Egyptian resort town of Sharm el-Sheikh to St. Petersburg in Russia
Three airlines—Emirates, Air France and Lufthansa—have decided not to fly over the Sinai Peninsula until a determination is made as to how the plane crashed, the BBC reported.
Russia is observing a day of mourning on Sunday.
Israeli who thought he was stabbing an Arab charged with attempted murder
JERUSALEM (JTA)—A man who stabbed a fellow Jewish-Israeli in a suburban Haifa parking lot after mistaking him for an Arab was charged with attempted murder.
Shlomo Pinto, of Kiryat Ata, was charged Sunday in Haifa District Court for attempted murder and possession of a knife with racist intent, Haaretz reported.
Pinto reportedly confessed to the attack in an IKEA parking lot. His victim had moderate injuries from stab wounds to his upper body.
A psychiatric evaluation found Pinto fit to stand trial, but his attorney told Haaretz that he suffers from a number of psychological issues that should also be evaluated.
Several Palestinian attacks on Israelis took place the day of the Pinto incident, including in the central Israeli city of Raanana.
Iran's Khamenei says US support for Israel precludes regional cooperation
(JTA)—Iran's supreme leader said the Islamic Republic would not cooperate with the United States on regional issues, saying its support for Israel shows that their goals are diametrically opposed.
Ayatollah Ali Khamenei gave a far-reaching foreign policy address to top Iranian diplomats on Sunday in Tehran. Excerpts of the address were posted on the leader's official government Twitter account, which has 161,000 followers.
"The main factor of insecurity in the region is U.S. support for the Zionist regime and terrorist groups," Khamenei said.
"On the issue of Palestine, while denying the usurping, fake regime and strongly condemning the everyday crimes and calamities by this regime, we have proposed an election with all Palestinians participating in it which is in full compliance with all common principles if the world," he said. "Any government formed by the vote of Palestinians will decide about the fate of Zionists and settlers."
Khamenei called for continued development of relations with neighboring countries, Islamic countries and other African countries, the Fars News agency reported.
He praised the "effort and seriousness" of the negotiating team that arrived at a nuclear deal with the world powers, as well as "the feeling of power and sitting in front of six global powers to defend our goals and establish your presence" during the talks.
Last month, Khamenei banned future talks with the United States. He has said similar things in speeches since the nuclear deal was reached in July. He had officially supported those negotiations.
Palestinians say IDF tear gas killed 8-month-old near Bethlehem
(JTA)—A Palestinian infant reportedly died after inhaling tear gas fired by Israeli soldiers.
According to Haaretz and other media outlets, the Palestinian Health Ministry said 8-month-old Mohammed Faisal Thouabta died from tear gas fired in clashes last Friday in Beit Fajjar, a West Bank village south of Bethlehem. Other reports identified the infant as Ramadam Mohammed Thawabteh.
The infant, who officials said was exposed to the tear gas while in his home, was pronounced dead in a Bethlehem hospital, and was the 65th Palestinian killed since the recent wave of violence began—Israel has identified dozens of the Palestinians killed as assailants in stabbing attacks. The death came on a day of numerous clashes throughout Israel and the West Bank, as well as the killing of two Palestinian men who were allegedly trying to stab soldiers.
In a separate development, Israel retroactively legalized 800 homes in four Jewish settlements in the West Bank.
According to AFP, which cited Israel's Interior Ministry, the homes are in Yakir, Itmar, Shiloh and Sansana.
David Ben-Gurion's love letters to young mistress set to be auctioned
(JTA)—Thirty-eight letters and nine telegrams written by David Ben-Gurion to his lover in the 1930s will be auctioned off with a starting bid of $20,000.
Israel's Kedem Auction House will auction the Yiddish and Hebrew notes on Dec. 2, the Times of Israel reported last week.
Ben-Gurion, who declared Israel's statehood in 1948 and served as its first prime minister, was in his 40s and married to his wife Paula when he corresponded with Rega Klapholz, a 26-year-old Jewish Viennese medical student he met in the early 1930s.
"Dear beloved Rega ... It's hard for me to accept the fact that I am in Europe, and so far away from you," Ben-Gurion wrote in one letter, dated September, 1934. "However much you want me to come to Vienna, maybe I want it more."
Their affair ended in 1934, when Klapholz showed up at Ben-Gurion's house in Tel Aviv and was greeted by his wife.
In later years, historians have noted that Ben-Gurion had two additional mistresses in New York and London.
Klapholz died in 2007 at the age of 100, according to the Times of Israel.
Netanyahu: Nazis didn't need mufti to perpetrate Holocaust
(JTA)—Israeli Prime Minister Benjamin Netanyahu said he did not mean to suggest the Nazi attempt to exterminate Jews depended on the Palestinian mufti of Jerusalem.
In a post on his official Facebook page, Netanyahu said last Friday that he wished to "clarify" the mufti's relationship with the Nazis. Netanyahu prompted an uproar by saying in a speech on Oct. 20 that Mufti Haj Amin al-Husseini had persuaded Hitler to kill the Jews rather than expel them.
Elaborating on a statement Netanyahu made immediately after receiving criticism for the speech, which some viewed at as absolving Adolf Hitler of some responsibility for the genocide, Netanyahu wrote on Friday: "Hitler and the Nazi leadership are responsible for the murder of six million Jews. The decision to move from a policy of deporting Jews to the Final Solution was made by the Nazis and was not dependent on outside influence. The Nazis saw in the Mufti a collaborator, but they did not need him to decide on the systematic destruction of European Jewry, which began in June 1941."
Still, "the Mufti was one of those who supported the Nazi goal of destroying the Jews," Netanyahu added. "My remarks were intended to illustrate the murderous approach of the Mufti to the Jews in his lengthy contacts with the Nazi leadership. Contrary to the impression that was created, I did not mean to claim that in his conversation with Hitler in November 1941 the Mufti convinced him to adopt the Final Solution. The Nazis decided on that by themselves."
In his Oct. 20 speech, Netanyahu said: "Haj Amin al-Husseini went to Hitler and said, 'If you expel them, they'll all come here.' 'So what should I do with them?' he [Hitler] asked. He [Husseini] said, 'Burn them.'"
4 Palestinians shot, 2 killed in apparent terrorist attacks
(JTA)—Israeli troops shot and killed two Palestinian men whom the soldiers said had tried to stab them.
The incident at the Tapuach Junction in the West Bank occurred last Friday morning, Army Radio reported. The soldiers were not injured.
Later Friday, a Palestinian man was severely wounded in Jerusalem after he stabbed one person, injuring him moderately, and attempted to stab another. An Israeli passer-by was lightly wounded from bullet that security forces fired at the attacker, who according to Army Radio is a 23-year-old man from the West Bank village of Akeb.
And during riots near Ramallah, a police unit shot and wounded moderately a Palestinian whom they said was about to throw a firebomb at them and then ran over, with a SUV, another Palestinian whom they said held a knife and charged  at paramedics who rushed to treat the Palestinian suspected of throwing the firebomb.
On Oct. 28, five Israelis, including an 8-month old baby and a pregnant woman, were lightly wounded in attacks that security forces believe were perpetrated by Palestinian terrorists.
The baby, his 60-year-old grandmother and another person were injured when stones hit their car in the city of Ramla. The pregnant woman, 26, was injured in a similar attack outside the West Bank settlement of Carmei Tzur, Army Radio reported.
And in the southern city of Eilat, another woman, 43, sustained minor stab wounds in what police said was a terrorist stabbing attack by a foreign worker, who was not named. The worker was detained and is being questioned.
At least 22 Palestinians were moderately injured by Israeli forces during clashes on that day, the Maan news agency reported.
Separately, attacks against Israelis ended without injury in Ofra, where the Israel Defense Forces said the victims were the target of a drive-by shooting, and in Jerusalem and the Bethlehem area, where Border Police troops on patrol reported the detonation of three handmade explosive devices within one hour.
Outside Hebron, an Israel Defense Forces guard post was hit by firebombs, causing no injury.
Also on Oct. 28, Israeli security forces killed two Palestinians in Hebron in separate incidents. In both cases, the Palestinians killed had tried to stab Israelis, Israel Police said.