Update: mahjong 'scandal' goes viral
Who would have thought that an article about four ladies being cut off from playing their beloved mahjong in their condo community clubhouse would become international news?
The Heritage's website has received more than 22,000 views (as of Nov. 30) of this one article. Jeff Gaeser, publisher, said he doesn't remember in the paper's history of any article getting this much attention.
Zelda King, Bernice Diamond, Helen Greenspun (apologies for spelling Helen's last name incorrectly in the Nov. 20 article), and Lee Delnick (apologies for stating Lee's age incorrectly. She is 86.) became household names all over the country and in Israel after several newspapers and Internet publications picked up the story. These publications included The Times of Israel, The Huffington Post, The Forward, the Orlando Weekly, Ha'aretz, CBS Tampa, Tablet Magazine, Alternet, Reddit (a discussion blog) and The Orlando Sentinel. Headlines ranged from "Snitch ruins retirement community's penny-ante mahjong game" (Orlando Sentinel); "Police defend crackdown on Jewish bubbes' mahjong game" (The Forward); Jewish grandmas busted in Florida for illegal mah Jongg games" (The Huffington Post); "Snitch calls cops on Floridian grandmas for gambling on Mahjong" (Tablet Magazine); to this reporter's favorite, "Heroic cops protect community by raiding a group of 90-year-old women playing mahjong" (Alternet.org).
The incident, which involved the Altamonte Springs police closing the Escondido Clubhouse for about a month, was eventually resolved. Games played at the clubhouse are all penny-ante games and are perfectly legal.
Apparently, according to the Orlando Weekly, police claimed there were roulette tables in the clubhouse and the games were being advertised.
"Where [are the tables]?" said King. "I never heard they played roulette here. To the best of my knowledge, I've never seen anything like that."
"Never, never never was a roulette table here," said Delnick adamantly. "They play horse racing and bingo and we don't advertise outside of the condo!"
There is a horse racing game played there and a notice was posted on the clubhouse door inviting Escondido residents to come play. But the racing is a board game with nickel bets.
Because of all this worldwide attention, the ladies are rolling in laughter and their phones are ringing off the hook.
"It has been a shot in the arm for us," exclaimed King, who is just giddy over the whole thing. "It raised our spirits. I've never laughed so hard in my life!"
A cousin of Bernice Diamond read the article in Connecticut and upon seeing Diamond's name, called her. Delnick reconnected with a relative and a close friend's daughter. "A good friend of mine passed away five years ago, and her daughter who lives in Longwood saw the article and didn't know I lived here. We are getting together soon."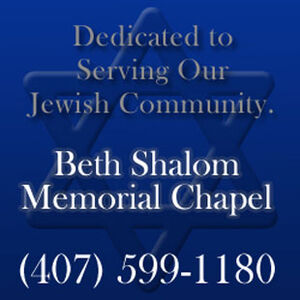 Delnick's daughter, Donna who lives in Ft. Lauderdale and is visiting her mom, said that a friend saw the article and asked her, "Is this your mom?"
"I couldn't believe my mother was in a scandal!" Donna said. "My mother has played mahjong for over 40 years at least and only for $2!"
Delnick also has a nephew in California who saw the article and called her. He works on The Ellen Degeneres Show and told her that he is considering pitching this story to Ellen, who loves stories that bring happiness.
And that is just what this whole incident has brought.
"Blame it on me," said Joanne Kane, King's daughter. Kane is the one who called the police to find out why the ladies weren't allowed to play mahjong in the clubhouse. She spent hours trying to find answers – first with the city manager's office, then with the police – all to no avail.
"But this has made their week!" Kane said. "It has brought them a lot of joy."
Update on the update: As the Heritage went to press on Wednesday morning, this writer's son, Gabriel Allen, called to say that he was listening to Herman Cain on WDBO 96.5 FM radio talking about the ladies and their thwarted mahjong games. "Leave these old ladies alone," Cain ranted. The same day, Fox and Friends' anchor Steve Doocy interviewed Zelda King and Lee Delnick about the incident. See http://video.foxnews.com/v/4641754296001
As this writer was entering all this new information, the Jewish Press of Tampa called to ask about the original article. And the saga continues.