Lighting up the lives of elder-care residents
By Pamela Ruben
Ruth Darvin is a woman of firsts. In the 1960s the Philadelphia native was an early female systems engineer with IBM and then Westinghouse at a time when she recounts "one computer filled an entire room." After relocating to Florida with her late husband, Herb Darvin, she became one of the first volunteers with the Jewish Pavilion in the Oviedo-Winter Springs area. More than a decade later, Darvin serves as vice president of the Jewish Pavilion Executive Board as well the immediate past president of the Pavilion's Friends Board. The active volunteer continues to visit up to a dozen seniors bi-weekly, bringing her signature smile and a listening ear to just about every Jewish elder-care resident in East Seminole County, including residents of Arden Courts of Winter Springs, Brookdale Tuskawilla and Brookdale Oviedo, as well as Tuskawilla Nursing and Rehab Center.
Darvin was inspired to make elder visits, by her sister-in-law's mother, Ruby, who visited Ruth's aging parents and in-laws, Sarah and David Cohen and Vida Darvin, on a regular basis. While Ruth commuted between the Northeast and Florida as often as she could, she saw the impact that regular visits made on her parents as residents of a senior living community. When her parents passed away, she reached out to the Jewish Pavilion with the time and the desire to bring connection and companionship to elder-care residents within her own community.
When she first began volunteering, there was only one or two Jewish residents in elder-care homes in the Winter Springs/Oviedo area served by the Pavilion. In the last several years, Darvin has spent up to 3 hours at a time serving as a senior companion. She also regularly attends holiday services and Shabbats, and assists Judy Appleton, Pavilion Program Director for the East side of town, whenever she can.
While Darvin visits residents of all levels of care, she is known for her sensitivity and her ability to connect to memory care residents. She shares that she has learned how to relate to memory care patients through time and experience. "Often, I just listen to what they have to say," noted the dedicated volunteer. "If they speak in gibberish, I answer back the same way. They appreciate being accepted the way they are. Occasionally, I am treated to a moment of clarity and then we can chat like old friends." Darvin develops a close relationship with the seniors she visits, who become like family. One gentleman she visited for five years, couldn't recall her name, but always referred to her affectionately as "Princess."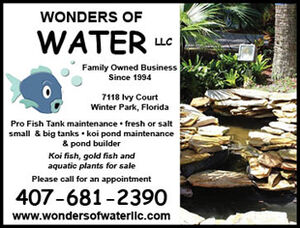 Several years ago Darvin penned a letter to the Jewish Pavilion's Executive Director, Nancy Ludin, sharing another first she had experienced with a memory care whom she regularly visits. She wrote, "I have been visiting a man who has Alzheimers' Disease for about seven years at Arden Courts... As the years passed he became progressively worse until he only could speak gibberish. He constantly would clap his hands. I learned that I should mimic his words and motions, which I did.
"His caregivers liked to tell me that he never spoke or smiled at all-until I would come. When I was there he smiled all the time and also spoke in a constant stream.
"Last week when I greeted him we had our usual conversation and continually clapped our hands. Then all of sudden he put four words together-"YOU ARE THE BEST." It was like his brain was struck by lightning for an instant and he was able to clearly think as he did in the past. For the rest of my visit, he proceeded to say my first name over and over. When I said goodbye, he waved to me with a big smile on his face." Darvin added, "The visits of volunteers of the Jewish Pavilion are so meaningful. They bring warmth and happiness to so many elders.  They share the holidays and Shabbat with them. They light up their life."
"While not every volunteer is comfortable working with dementia or Alzheimer's patients, Ruth brings out the best in the residents she visits in all levels of care. Visitors tend to drop off as residents lose their lucidity, but Ruth is a true friend, and has visited some residents for three, four and even five years. Her patient manner and her regular visits, week after week, year after year, provide these residents with a special friend they can count on," shared Director Ludin.
Last summer, Darvin experienced a senior living community from the other side, when she fell and fractured her wrist and her orbital socket. For three weeks she became the resident of the rehabilitation wing of one the same senior living communities that she regularly visits. Though Darvin had numerous and regular visitors, she found the lack of independence to be a challenge, and the reliance on others more than a bit frustrating. The experience caused her to gain additional compassion for the full-time residents she continued to spend time with, once she returned home and regained her physical health and driving independence.
Though a senior herself, Darvin remains young and active by staying connected. This community role model has taken her activism to the red carpet, serving as a volunteer model at the Jewish Pavilion's "Spring into Fashion Show" for the last two years. Still a "techie" after all these years, Darvin connects with her adult children, Bev Darvin (Fred Cwerner) of New Jersey and Howard Darvin (Amy) of Melbourne, as well as her four grandchildren (Arielle, Andrew, Cayla, Sarah) through email, skype, and Facebook. She is a Hadassah member, and is devoted to her weekly bridge and mah jong games, which came right to the doorstep of the facility while she rehabilitated from her injury.