Dubois runs for Orange County judge
Anyone who runs for a county judge position isn't doing it for the money, especially if they are successful as attorneys. This is certainly the case for Eric Dubois, who is an attorney running for Orange County judge.
Dubois is a 2015 and 2016 Super Lawyer and holds an AV Preeminent Rating, the highest with Martindale-Hubbell Peer Review Ratings, which reflects his respect among his peers and the over 200 endorsements from fellow attorneys and community organizations.
In addition to practicing law in Orlando since 2004, he has been an adjunct professor at Florida A&M College of Law and Barry University Law; legal analyst for WKMG-TV News 6-two famous cases he was the go-to lawyer for were the trials of Casey Anthony and George Zimmerman; and a board member of the George C. Young Inns of Court and Teen Court.
So why does Dubois desire to be a county judge?
"I have an opportunity to serve a much greater good; a much greater community than just the 100 or so clients I have in my office. I may have eight or nine hundred cases on my docket-I can impact the lives of eight or nine hundred people on a rotating basis," he told Heritage.
The name Dubois (pronounced du-bwah) sounds French Catholic, however, Dubois' family originally came from Russia. At Ellis Island the family name changed from Dubiofsky. "I'd go back to it, but it's a lot for a yard sign!" he said with a smile.
His mother's family name was Kotel. Dubois' father's family is ultra-Orthodox-his grandfather was a kosher butcher in Chicago-and his mother's side is Reform. Years ago, when it was a very small congregation, Dubois taught Hebrew school at Southwest Orlando Jewish Congregation.
"That basis of my upbringing and religious teaching is what really motivated me to want to serve as a judge," he explained.
As for Dubois' law practice, he is a community-based lawyer, which means he covers all areas of law-from family to juvenile to bankruptcy to criminal law. As a county judge, Dubois will hear civil misdemeanor issues up to $15,000.
"Part of what guides me to the bench is that these are areas in which I've represented clients on both sides, so I am familiar with everything that will come before me."
Believing that everyone should have access to the courts, Dubois has never turned down a Legal Aid case that was sent to him and has maintained a high number of pro bono cases through the Legal Aid Society. "We're not obligated to do it (take on Legal Aid cases) but we're blessed with talent and the ability to help people and we should give back," he affirmed.
He also believes in programs that offer alternatives to the Juvenile Justice process and in helping people get rehabilitative services instead of jail time.
"You don't get clean in jail. You sober up briefly because you don't have access to it, but you don't learn how to deal with the daily stresses and pressures without the dependency on the drug or alcohol and don't gain the skills to not go back on it," he explained, offering an example of one of his pro bono cases in which a client overcame his heroin addiction and has been clean now for two and a half years.
"That's what this is about, running for judge. It's a calling to the bench to serve the community."
Being involved in community is of the utmost importance to Dubois. In addition to his legal practice, he is a Kiwanis member and Cystic Fibrosis Board member. Dubois, former president of the CF board, joined in the fight against cystic fibrosis because his paralegal suffers from the disease-a debilitating genetic disorder that affects mostly the lungs but also the pancreas, liver, kidneys, and intestine-and he has seen its devastating effects on patients.
"If you are going to be a part of a community, you've got to be involved in the community. If we are going to change the way things happen in our community, you have to have an active voice-you just can't sit on the sidelines and watch it happen."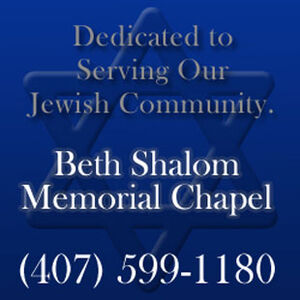 Dubois will never sit on the sidelines. He wants to sit on the bench and help bring about fair and just changes in peoples' lives.
Early voting begins Aug. 15 and final voting day is Aug. 30 for those who live in Orange County.