Weekly roundup of world briefs from JTA
NYPD sees 'huge spike' in hate crimes post-election—Jews targeted most
NEW YORK (JTA)—The New York Police Department said it has seen a dramatic rise in hate crimes following the election of Donald Trump, with the majority of incidents directed at Jews.
There has been a 115 percent increase in bias crimes in New York City following Election Day, with Jews being targeted in 24 of the 43 incidents during that nearly monthlong period. The anti-Semitic incidents represented a threefold increase from November 2015, The New York Observer reported.
In total, hate crimes have increased 35 percent from 2015, the NYPD's chief of detectives, Robert Boyce, said Monday morning.
"We had a huge spike right after Election Day, it's somewhat slowed a little bit," Boyce said. "We're seeing across the board an increase right now."
Besides Jews, other targeted groups included Muslims, whites and the LGBTQ community, according to Boyce.
JTA has reported on anti-Semitic incidents following the election, including acts of vandalism featuring swastikas and Trump-related themes left in public areas as well as on the homes of Jewish individuals.
Last week, the watchdog Southern Poverty Law Center said it had received reports of 100 anti-Semitic incidents occurring in the 10 days following the presidential election, representing about 12 percent of hate incidents reported to the group in the United States.
The head of the Anti-Defamation League, Jonathan Greenblatt, said recently that anti-Jewish public and political discourse in America is worse than at any point since the 1930s.
The election season saw the rise of the "alt-right," a loose far-right movement whose followers traffic variously in white nationalism, anti-immigration sentiment, anti-Semitism and a disdain for "political correctness."
Many alt-right members, including prominent white nationalists, have been vocal in their support of Trump, who has called for a ban on Muslim immigration to the U.S. and likened Mexican immigrants to rapists.
The president-elect said recently that he did not want to "energize" white supremacists and denounced an alt-right conference in Washington, D.C., where speakers railed against Jews and several audience members did Hitler salutes.
Foundation of Jared Kushner's parents donated tens of thousands of dollars to West Bank groups
JERUSALEM (JTA)—The charitable foundation of the parents of Jared Kushner, son-in-law of President-elect Donald Trump, has donated tens of thousands of dollars to West Bank groups and institutions, an Israeli newspaper reported.
The Charles and Seryl Kushner Foundation has given a few million dollars a year to charitable causes, the Israeli daily Haaretz reported, citing the foundation's tax forms for 2010-14, with an average donation of between $5,000 and $10,000.
Jared Kushner and his three siblings sit on the foundation board.
Among the West Bank organizations and institutions that receive funding are the American Friends of Beit El Yeshiva, with a $20,000 donation in 2013; the Etzion Foundation, which supports Yeshivat Har Etzion, Kibbutz Migdal Oz and the Herzog College teachers' training institution, all located in the Gush Etzion settlement bloc, with two donations totaling $15,000, and Ohr Torah Stone, headquartered in the Efrat settlement, with $5,000.
The foundation has also donated to other Israeli institutions. In 2014, it pledged $18 million to the Shaare Zedek Medical Center in Jerusalem, in addition to $2 million it had committed earlier. The foundation also pledged $315,000 over the course of three years to the Friends of the Israel Defense Forces, and Jared Kushner sits on the group's board.
Other Israeli institutions supported by the foundation, according to Haaretz, include the Israeli Philharmonic Orchestra, $2,500; the Bezalel Academy of Arts and Design in Jerusalem, $1,000; the United Hatzalah rescue service, $70,000; the Israel Cancer Research Fund, $10,000; Meir Panim Lachayal, which supports Israeli soldiers, $4,000; the Shalva Children's Center in Jerusalem, $20,000; Maayanei Yeshua Hospital, $25,000, and the Rabin Medical Center, $23,000.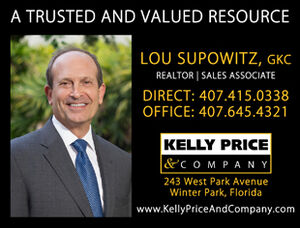 The foundation also supports American Jewish organizations including Jewish day schools, charities and cultural centers, according to the Haaretz report. Among the groups are $30,000 to Chabad institutions, $250,000 to the Ramaz School in Manhattan, and $20,000 to Kehillat Jeshurun, a synagogue on the Upper West Side of New York whose rabbi, Haskel Lookstein, oversaw the conversion of Ivanka Trump before her marriage to Jared Kushner.
House introduces version of Senate bill targeting campus anti-Semitism
WASHINGTON (JTA)—A bipartisan slate of leading House members introduced a bill that would expand how the Department of Education defines anti-Semitism in advising learning institutions on how to identify discrimination.
The bill introduced Friday by Reps. Peter Roskam, R-Ill., and Ted Deutch, D-Fla., replicates a similar bill passed last week by the Senate, which was sponsored by Sens. Tim Scott, R-S.C., and Bob Casey, D-Pa.
Senior House of Representatives members including Reps. Eliot Engel and Nita Lowey, both D-N.Y., and Ileana Ros-Lehtinen, R-Fla., are backing the bill.
The measure expands previous guidelines sent periodically to educational institutions receiving federal funding to define anti-Semitism according to a definition first published by the State Department in 2010.
That bill adopts the definition set forth by the European Parliament Working Group on Anti-Semitism: "Anti-Semitism is a certain perception of Jews, which may be expressed as hatred toward Jews. Rhetorical and physical manifestations of anti-Semitism are directed toward Jewish or non-Jewish individuals and/or their property, toward Jewish community institutions and religious facilities."
Both definitions also outline when criticism of Israel crosses into anti-Semitism, citing the "three D's" first advanced by Natan Sharansky, the Israeli politician and former prisoner of the Soviet gulag: Demonization, double standard and delegitimization.
The Anti-Defamation League, which has led lobbying for the legislation, said the bill, should it become law, "addresses a core concern of Jewish and pro-Israel students and parents: When does the expression of anti-Semitism, anti-Israel sentiment and anti-Zionist beliefs cross the line from First Amendment-protected free expression to unlawful discriminatory conduct?"
A number of left-wing and pro-Palestinian groups have criticized the legislation, saying the Israel-related language is too vague and would inhibit debate on campus about Israel's treatment of the Palestinians.
"It mis-classifies criticism of Israel as anti-Semitism and aims to ensure that the Department of Education will investigate and suppress criticism of Israel on campus," said a statement by Open Hillel, a loose network of campus groups that rejects restrictions on engagement with other students that exist under the aegis of the more established Jewish student umbrella, Hillel.
Bob Dylan sending acceptance speech to be read at Nobel ceremony
(JTA)—American singer-songwriter Bob Dylan, the winner of the Nobel Prize in Literature, will send a speech to be read aloud at the awards presentation in Stockholm.
The Nobel Foundation announced his acceptance speech will be read at the Dec. 10 banquet. One prize winner per category traditionally gives an acceptance speech at the banquet.
The speech does not absolve Dylan of the requirement to deliver a Nobel lecture in order to receive the $927,740 prize. The lecture must be given within six months starting from Dec. 10, and can be given at the place of Dylan's choosing.
In one of the musical interludes during the awards ceremony, Patti Smith will perform Dylan's "A Hard Rain's A-Gonna Fall" in an arrangement for the Royal Philharmonic by Hans Ek.
Last month, Dylan told the Swedish Academy in a letter that he would be unable to travel to Stockholm to receive his Nobel Prize, citing "pre-existing commitments."
In a statement published last month on its website, the Swedish Academy said "There is a chance that Bob Dylan will be performing in Stockholm next year, possibly in the spring, in which case he will have a perfect opportunity to deliver his lecture."
Dylan's prize was announced on Oct. 13 "for having created new poetic expressions within the great American song tradition." The academy said later that after five days of trying to contact Dylan to inform him of the award, it had given up. He acknowledged the prize two weeks later.
Born Robert Allen Zimmerman and raised Jewish in Minnesota, Dylan wrote some of the most influential and well-known songs of the 1960s. His hits include "Blowin' in the Wind," "Like a Rolling Stone" and "Times They Are a-Changin'."
Dylan, 75, is the first artist seen primarily as a songwriter to win the literature award, a fact that has stirred debate in literary circles.
Jewish head of teachers union defends Keith Ellison
(JTA)—The Jewish president of a U.S. teachers union came to the defense of Rep. Keith Ellison, slamming claims that the Minnesota congressman holds anti-Semitic views.
On Saturday, Randi Weingarten of the American Federation of Teachers praised Ellison as "an agent of change" and called claims that he held anti-Semitic views "maddening." Ellison, the first Muslim elected to Congress, is a leading contender to head the Democratic National Committee.
"I can feel and smell anti Semitism. Keith Ellison is no anti-Semite, and it is maddening when anyone who doesn't know him or his record makes that ugly accusation," Weingarten wrote in a Facebook post in which she called herself "a proud American Jew and a progressive Zionist."
"There's a lot of anti Semitism and Islamaphobia in the world. Don't pretend it exists in Keith Ellison's heart or soul," she concluded.
Weingarten's union represents 1.6 million members.
Ellison's criticism of Israel has brought tension among Jewish groups, which intensified last week with the publication of a 2010 recording in which the lawmaker said that American foreign policy is "governed" by Israeli interests.
Ellison has come under fire from Jewish groups for his sharp criticism of Israel in his youth, which was spent as an activist with the Nation of Islam and defending some black nationalists who had hostile relationships with the Jewish community.
He distanced himself from his earlier activism, but the release of the 2010 recording threatened to undo improved ties with the Jewish community.
American-Israeli Haim Saban, a major Democratic donor, said Ellison's positions, statements and voting record showed that "he's clearly an anti-Semite and anti-Israel individual," and said his election as DNC chairman would be a "disaster for the relationship between Jews and the party."
Anti-Defamation League National Director Jonathan Greenblatt, who had previously praised Ellison, called the congressman's remarks "deeply disturbing and disqualifying."
But others, like Weingarten, urged caution.
"It is time to retire the playbook that aims to silence any American official seeking high office who has dared to criticize certain Israeli government policies," said a statement Friday from J Street, which noted it was not endorsing Ellison for the DNC spot.
Brooklyn mother who lost 7 children in house fire plans to build family center on site
(JTA)—The Brooklyn mother who lost seven of her children in a house fire said in her first public remarks on the March 2015 tragedy that she wants to build a center for families on the site of her razed home.
"What consoles me most is working on the positive—not lamenting on the negative," Gayle Sassoon told the New York Post in her first interview since the fire in the Midwood neighborhood.
Sassoon and one daughter, Siporah, 16, escaped by jumping out a window on the second floor.
Sassoon ran into the fire to try to save her children, leading to third degree burns on 45 percent of her body, including her face, which is covered with an elastic medical mask.
The family center she envisions, which has already been designed by an architect, has seven pillars to represent the children that would each bear one of their names and a "magnificent atrium for Siporah," she told the Post.
In 10 days on GoFundMe, the project has garnered $111,000 in pledges out of a $1 million goal.
Sassoon thanked the public for helping her start to recover from the tragedy.
"I'm just so appreciative for what the world did. The people all held up my family when we were about to crumble," she told the Post.  "I'm so grateful the world got to know who my kids were, even if it was in an unfortunate light."
Her children killed in the fire, ranging in age from 5 to 16, are buried in Israel, where her husband, Gabriel, lives. Gabriel Sassoon was out of town at a religious conference when the fire consumed the family's home.
An investigation determined the cause of the fire was a hot plate left on for Shabbat.
Torah scroll stolen from republic of Georgia synagogue found destroyed
(JTA)—A Torah scroll taken from a synagogue in the Caucasus republic of Georgia was destroyed.
Police said unknown individuals broke into the synagogue in Gori, a city located 65 miles northwest of the capital Tbilisi, while it was temporarily closed on Nov. 26. The Jewish community discovered the damage on Friday, when they reopened the synagogue.
Parts of the Torah scroll were discovered behind the synagogue building, the news website Gorskie reported. Police are investigating the incident as a break-in, not a hate crime, the news website 2030 reported.
Some 4,000 Jews live in Georgia, down from more than 28,000 in 1979 as the republic coped with war and instability in the wake of the Soviet Union's collapse.
The Georgian government is supportive of Jewish life in Georgia. Prime Minister Irakli Garibashvili last year attended a ceremony celebrating the 120th anniversary of the synagogue in Oni,  in western Georgia.
Garibashvili, whose government provided some of the funding for renovations at the Oni and Tbilisi synagogues, called Georgia "the second homeland of the Jewish people."
Netanyahu will take up 'bad' Iran deal with President Trump
WASHINGTON (JTA)—Israeli Prime Minister Benjamin Netanyahu said he looked forward to speaking to Donald Trump about what to do about the "bad" Iran deal once Trump is president.
"As far as President-elect Trump, I look forward to speaking to him about what to do about this bad deal," Netanyahu said Sunday, addressing the annual Saban Forum via a satellite feed.
Netanyahu in his remarks reverted to the tough pre-deal rhetoric about the agreement reached last year between Iran and six major powers swapping sanctions relief for a rollback of Iran's nuclear program.
"I opposed the deal because it doesn't prevent Iran from getting nuclear weapons, it paves the way for Iran getting nuclear weapons," he said, referring to how some provisions of the nuclear rollback lapse in 10-15 years.
Since the pact was reached, and Obama defeated efforts in Congress to kill it in September 2015, Israel and other opponents have emphasized enforcing the deal as opposed to killing it outright. Netanyahu's defense minister, Avigdor Liberman, when he addressed the Saban Forum on Friday night, avoided saying he wanted the deal killed and instead focused on enforcement.
Netanyahu's reverting to decrying the deal as not merely flawed but inherently dangerous signals that his hopes to scuttle it have revived. Trump has said the deal is a bad one, but has stopped short of saying he will pull out of it.
In another resuscitation of his pre-deal posture, Netanyahu refused to count out a military strike against Iran as a means of stopping it from obtaining a nuclear weapon.
"I mean Israel is committed, and when I say we're committed, we're committed" to keeping Iran from getting nuclear weapons, Netanyahu said, when pressed by Haim Saban, the Israeli-American entertainment mogul who funds the forum, on whether would use military force.
Unlike Liberman, who suggested in his Saban appearance that he was concerned a Trump administration was retreating to "splendid isolation," Netanyahu said he was not concerned that Trump would diminish the U.S. role abroad.
"He has a clear vision of America's role and dominance in the world," he said. "I don't think he's going to put the world aside; I think the opposite is true."
Also appearing at the Saban Forum, a convening of U.S. and Israeli leaders and influencers by the Brookings Institution, was John Kerry, the outgoing U.S. secretary of state.
Kerry said he racked up 130 hours officially speaking with Netanyahu over the course of his stint as secretary of state, since 2013, and had visited Israel more than 40 times.
Despite tensions between Netanyahu and the Obama administration over the nuclear deal and the failed 2013-14 peace talks brokered by Kerry, the secretary of state said he and Obama remained committed to Israel's security, and he saw his own relationship with Netanyahu as a friendly one.
Kerry warned, however, that the expansion of settlements puts Israel's security and its viability as a Jewish democracy at risk.
"It's getting worse, it's moving in the wrong direction," he said.
Asked if the Obama administration would, in its final weeks, back a U.N. Security Council resolution outlining the parameters of a final-status arrangement with the Palestinians, Kerry would not rule it out.
"If it is a biased and unfair and a resolution calculated to delegitimize Israel, we'll oppose it," he said, which left a lot of room to back resolutions that the United States would not regard as biased.
President Barack Obama reportedly leans against backing any such resolution, although Kerry has made clear he favors making clear final status parameters before Trump takes office.
Netanyahu vehemently opposes such a resolution, saying talks should be left up to the Israelis and Palestinians, with no outside intervention. He reiterated that position on Sunday.
He quoted Obama speaking in 2011 after the United States vetoed a similar resolution.
"He said at the U.N. that peace cannot be imposed," Netanyahu said in his Saban Forum appearance. "This was the right policy then and it's the right policy today."
Jewish protesters to Trump: Fire Stephen Bannon
(JTA)—Hundreds of Jews and their supporters demonstrating in Southern California called on President-elect Donald Trump to fire Stephen Bannon as his chief White House strategist.
The protesters rallying Sunday in front of Breitbart News headquarters in Beverly Hills also said Trump should denounce Bannon, the former executive editor of the far-right website.
Between 300 and 400 people attended the rally organized by the IfNotNow movement, CBS Los Angeles reported.
Members of the Jewish community, leading one segment of the march, accused Bannon of building a political career out of targeting Muslims, immigrants, women, the LGBTQ community and other minorities, according to CBS.
Protesters carried signs reading "Never is now," "Bannon = Goebbels," and "Freedom and Dignity for all."
IfNotNow calls itself "a Jewish movement to end the American Jewish community's support for the Occupation and gain freedom and dignity for all Israelis and Palestinians." The group also is leading the #JewishResistance against the Trump administration.