Weekly roundup of world briefs from JTA
Golf club's Jews debate admitting Obama over U.N. abstention
(JTA)—Members of an exclusive, mostly Jewish golf club in Maryland are debating whether to admit President Barack Obama for membership over his decision to abstain from an anti-settlements vote at the United Nations.
While the outgoing president has not indicated whether he will seek a membership at the Woodmont Country Club in Rockville, Maryland, some club members were reported to be fiercely opposed to even entertaining the idea, the New York Post reported, citing anonymous sources.
Following that story, The Washington Post reported on "a string of scorching emails" it had obtained from critics of Obama to club president Barry Forman.
In one, longtime member Faith Goldstein, who operates a promotional and marketing firm, wrote that Obama "has created a situation in the world where Israel's very existence is weakened and possibly threatened," adding, "He is not welcome at Woodmont. His admittance would create a storm that could destroy our club. "
Last month, the U.S. abstained on a resolution condemning Israeli settlements in the West Bank and Jerusalem, allowing the U.N. Security Council resolution to pass 14-0. U.S. officials said then that they could not endorse the resolution because of anti-Israel bias at the United Nations, but did not want to veto it because they agreed with its premise that Israeli settlement construction was illegal and an obstruction to advancing peace.
The Washington Post also quotes Bethesda attorney Marc Abrams saying the president's stance on Israel should make it "inconceivable" that club leaders would consider a bid by Obama for membership.
But defenders of the president were similarly impassioned. Jeffrey Slavin, identified as a Democratic activist and club member, threatened to organize others in canceling their memberships if Obama were not made welcome. "At this time it is my hope that you will take action immediately to erase this emerging stain on The Club's stellar reputation," Slavin wrote in an email to Forman, fellow members and local Jewish leaders.
Simon Atlas, a former membership chair at the club and former treasurer of the Montgomery County Democratic Central Committee, told the Washington Post he would be "honored" to have Obama as a member. "A person's political affiliation was never a consideration" for membership, he said. "We looked at [a person's] philanthropy, at standing in the community, at reputation. These other things never came up."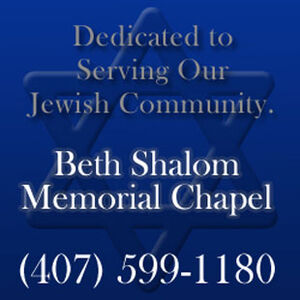 Forman declined to comment.
The exclusive club charges members an $80,000 initiation fee and $9,673 in annual dues.
The Obamas are planning to remain in Washington after Jan. 20, Inauguration Day for Donald Trump, the president's successor.
Woodmont was founded by D.C.-area Jews in 1913 because Jews were banned from joining other clubs.
Jewish suspects among 41 charged in alleged gas meter scam in Brooklyn
(JTA)—Several Jewish suspects were among 41 people arrested in Brooklyn for allegedly conspiring to circumvent gas safety regulations.
The alleged actions allegedly took place last year, acting Brooklyn District Attorney Eric Gonzalez was quoted as saying by NBC.  The 41 were arrested on Thursday,
"These defendants operated a criminal enterprise and accepted cash for illegal installation of gas meters at 33 residential buildings in Brooklyn and some in Queens," Gonzalez said. Most suspects are former employees of National Grid, a provider of electricity and natural gas  in New York, Rhode Island and Massachusetts.
A photograph of one of the suspects published by the New York Post shows a young man with sidelocks and a large kippah. The suspect was not named.
Prosecutors said they have a voice recording of a main suspect conspiring with one landlord.
"What you're doing is getting a meter, you're getting a box, you're getting an account," the suspect is heard saying, according to NBC.
"I don't have gas authorization," the landlord replies.
"You don't need it, you do not need it, you do not need gas authorization," the suspect replies.
To install gas meters legally, a licensed master plumber has to file a work permit with the city and submit plans. Then the city has to approve the work and test it to give gas authorization for the site. The process can take months, but the alleged scheme described by the prosecutors cut down the waiting time to several days, the report said.
The result endangered people's lives, prosecutors said. When the city's Department of Buildings went to inspect the gas meters after the scheme was uncovered, they found that some of the building owners had used a sort of cheap plastic piping that contributed to recent gas explosions in Manhattan that killed two people.
"For pure greed, they operated a criminal scheme that had no concern for safety rules and regulations," Gonzalez said at a Thursday press conference.
Vandals scrawl 'kill Jews' at Massachusetts cemetery
(JTA)—Unidentified perpetrators spray painted the words "kill Jews" and a white supremacist slogan on headstones at a cemetery in Cape Cod.
Several headstones were knocked over at Oak Neck, a 5.5-acre graveyard that is the only active cemetery in the village of Hyannis, 70 miles southeast of Boston, Fox25 reported last week. Oak Neck is not a Jewish cemetery.
Police in Barnstable are treating the investigation as a hate crime, Fox25 reported.
Some headstones were knocked off their bases, while spray paint was used to scrawl slogans on others. About a dozen or more tombstones were either kicked over or otherwise vandalized. Some of the graffiti was directed at police officers.
One headstone was defaced with the number 666, a number association with Satanic groups. Another featured the numbers "4.20," ostensibly a reference to Adolf Hitler's birthday.
The incident comes amid an increase in hate crimes in some parts of the United States following the November election.
The New York Police Department said it has seen a dramatic rise in hate crimes following the election of Donald Trump, with the majority of incidents directed at Jews.
There has been a 115 percent increase in bias crimes in New York City in the month or so following the election, with Jews being targeted in 24 of the 43 incidents. The incidents represented a threefold increase from November 2015, The New York Observer reported.
New York police investigated at least 360 hate crimes in 2016, an increase of 35 percent over 2015, according to The Economist.
Trump last month said he was "so saddened" to hear about vitriol by some of his supporters against minorities. "If it helps, I will say this, and I will say right to the cameras: Stop it," Trump told CBS' "60 Minutes."
Gas canisters, Nazi slogans hurled at 4 London Jews
(JTA)—Four haredi Orthodox Jews from London, including a mother and her 13 year-old son, were pelted with gas canisters by at least one man who yelled "Heil Hitler" at them from a moving car.
Police apprehended a suspect, 19-year-old Patrick Delaney, who admitted to participating in the attack last week in Tottenham in northern London, the London Economic reported Thursday. But charges were dropped against two individuals who were with Delaney in the car, including his brother.
Delaney acknowledged involvement in the attack, in which small canisters containing laughing gas were thrown at Cheya Stern, her son, her brother Simon Lemberger and a passerby, Abraham Law. According to reports, the men in the vehicle also shouted "Hitler is on the way to you, Heil Hitler, Heil Hitler, Heil Hitler," according to The Jewish Chronicle.
Shulem Stern, from the Jewish defense group Shomrim, said: "They were just going about their daily life but they were scared about what would happen next. Jewish people have to face this anti-Semitism on a daily basis and visibly Jewish people are often targeted."
Delaney admitted to racially aggravated harassment and will be sentenced at Wood Green Crown Court next month, The Chronicle reported.
Delaney's brother, Francis Delaney, 23, and Michael Doherty, 25, had also been accused of involvement in the incident, but the prosecution dropped the charges for lack of proof.
Judge Witold Pawlak told the pair: "Be careful who you keep company with. You may have had a lucky escape, I don't know, and I hope you learn from this experience about how careful you need to be about getting involved in cruel and unpleasant jokes at other people's expense."
Separately, the Oxford University Student Union, in a statement this week, acknowledged that anti-Semitism is a problem at the university and vowed to address it.
"We would like to express our commitment to tackling anti-Semitism" and "remind students of the support structures in place" for dealing with the issue, the statement read.
The statement added: "We would particularly like to acknowledge concerns raised specifically over the National Union of Students and the Oxford University Labour Club."
In 2014, African rights activist Zuleyka Shahin, during a failed campaign for president of the Oxford Union, wrote on Facebook that "Judeo-Christian white men" and "Zio white men" are "complicit in the funding of wars and the social genocide of my people."
Reports that students of the Labour club in 2015 sang about "rockets over Tel Aviv" and harassed Jewish students prompted Alex Chalmers to resign as the club's president and focused intense media scrutiny on anti-Semitism within the Labour party under its leader Jeremy Corbyn. A critic of Israel who has called Hezbollah and Hamas his "friends"—a remark he last year said he regrets—Corbyn was accused of ignoring anti-Semitism within Labour by leaders of British Jewry. Corbyn has denied the accusation, vowing to discipline any member responsible for any form of xenophobia.
Four of Oxford's six delegates to Britain's National Student Union last year said their university should disaffiliate from the national group following the election of Malia Bouatia as its president. Bouatia, a student at the University of Birmingham, is accused of justifying violence against Israelis and opposing a motion to condemn the Islamic State terror group lest it stigmatize Muslims. She also blamed the "Zionist-led media" for oppression in the global south.
ADL calls on Huffington Post's Arabic edition to remove item claiming Muhammad was poisoned by a Jew
(JTA)—The Anti-Defamation League called on the Huffington Post's Arabic-language edition to remove a blog post claiming a Jewish woman poisoned the Prophet Muhammad with arsenic.
The ADL has been urging the site to take down the article since shortly after it was published Nov. 29, the organization said in a press release on Thursday.
"It is troubling that an anti-Semitic screed cleared The Huffington Post's editorial review process and that our concerns so far have been ignored," said ADL CEO Jonathan Greenblatt. "We call on The Huffington Post to immediately remove this offensive entry and to ensure that the proper safeguards are in place so that the Arabic site is free of anti-Semitism and incitement against Jews."
The ADL said that after urging the site to remove the piece, the headline was changed to frame the arsenic charge as a question: "Did the Prophet Die From Being Poisoned With Arsenic?" However, the article's content remained unchanged, according to the ADL.
The Huffington Post's Arabic edition was also criticized late last month for calling attention to late pop singer George Michael's "homosexual tendencies."
Ari Rath, celebrated journalist and former Jerusalem Post editor, dies at 92
(JTA)—Ari Rath, a prominent Austrian-Israeli journalist who served as editor-in-chief at the Jerusalem Post, has died.
Rath died Friday in Vienna, a week after turning 92, The Jerusalem Post reported. In recent years, he suffered from heart problems.
Born in 1925 in Vienna, Rath came to pre-state Palestine as a 13-year-old, following Nazi Germany's annexation of Austria in 1938. He lived in Israel until the age of 82 and worked at The Jerusalem Post for over 20 years, including serving as its editor-in-chief with Erwin Frenkel from 1975 to 1989.
In 2007, he returned to live in Austria. He continued to work as a journalist, writing for a variety of international publications.
Rath counted important public figures—both in Israel and abroad—among his friends, including former Israeli prime ministers David Ben Gurion, Moshe Sharett, Shimon Peres and Yitzhak Rabin, as well as former German statesman Willy Brandt and German publishing giant Axel Springer, according to The Jerusalem Post.
In 2005, he received Germany's highest state honor, the Merit Cross of the Federal Republic. In presenting the award, Rudolf Dressler, who was then Germany's ambassador to Israel, said Rath's has been a life "beyond comparison," from his escape from the Nazis to his experiences in pre-state Palestine to his career in journalism.
Rath acknowledged that it wasn't a simple choice to accept an award from the German government.
Many Jews "have rejected the Merit Cross, but I have decided after a lot of consideration and with all my heart and full understanding to accept it" in the name of "the triumph of the good and righteous over the worst of humanity," he said.
Rath was a strong believer in the Palestinian people's right to self-determination and was involved in peace movements, according to The Jerusalem Post.
Israel bombed military airport near Damascus, Syrian officials say
(JTA)—Syrian officials accused Israel of bombing a military airport near Damascus.
Syrian state television on Friday quoted the army as saying several rockets were fired from an area near Tiberias in northern Israel just after midnight. They landed in the compound of Mezzah airport west of the Syrian capital, according to the report.
The airport is a major strategic airbase that is mainly used by Syria's elite Republican Guards, according to Sky News. A fire erupted onsite following the alleged bombing, according to the report, which did not say whether the incident resulted in any casualties.
In a statement, army command warned Israel "of the repercussions of the flagrant attack and stresses its continued fight against (this) terrorism and amputate the arms of the perpetrators," Sky News reported.
Mezzah airport had been a base for rocket fire aimed at former rebel-held areas in the suburbs of Damascus, Sky News reported. Israel in the past has targeted Hezbollah positions inside Syria, where the Iranian-backed militant group is heavily involved in fighting alongside the Syrian army.
Israeli officials declined to comment on the claims.
In 2015, Hezbollah accused Israel of striking near the Syrian-Israeli border, killing 10 of its personnel. Days later, Hezbollah fighters fired an anti-tank missile at an Israeli patrol, killing two soldiers.
Israeli Prime Minister Benjamin Netanyahu has vowed not to allow the deployment of weapons that have the potential to significantly improve Hezbollah's military capabilities.
Israel frees UN employee who helped Hamas in Gaza
(JTA)—A United Nations employee who assisted Hamas was released after six months in an Israeli prison.
Waheed al-Bursh, a Palestinian engineer working for the United Nations Development Programme in Gaza, was sentenced last week to time served for assisting the terrorist group in transporting 300 tons of rubble to a Hamas-run facility, the Palestinian Ma'an news agency reported Thursday.
Al-Bursh, who was detained by Israeli police in August, had been initially suspected of conspiring with Hamas, but was eventually convicted of unintentionally assisting the group. He was released on Thursday, according to Ma'an.
In its latest monthly report published earlier this week, the Shin Bet security service reported just one attack from the Gaza Strip: the firing of an assault rifle on an Israeli army patrol guarding the border between the Hamas-run enclave and Israel. The overall number of terrorist attacks recorded in Israel last month was 98, compared to 95 the previous month.
Of the 98 attacks recorded in December, only 10 occurred in Jerusalem—a small increase from the nine attacks recorded in November. But in October, when 153 attacks were recorded nationally, approximately a third of them—or 48 incidents—were in Jerusalem.
The December tally was the third lowest figure on record since October 2015, when 620 attacks were recorded following a near tripling over the previous month. The lowest figure recorded in any month since then was in August of this year, when 93 incidents were reported.
But for Jerusalem, November and December have been among the calmest months since the flare-up last year, which Palestinians said was in response to Israeli actions endangering the Al-Aksa Mosque, located on the Temple Mount in Jerusalem. Israel's government denied claims it was seeking to alter the status quo at the site.
The Shin Bet reports do not include dozens of incidents of rock throwing that occur every month, mainly in the West Bank.
According to Ma'an, more than 275 individuals have died during the wave of unrest that began in October, 2015, including over 235 Palestinians, many of whom were killed while perpetrating attacks. During that period, attacks also caused the deaths of five foreign nationals—two Americans, one Eritrean, one Sudanese and one Jordanian.
In September, October and November of 2015, the Shin Bet recorded 223, 620 and 326 attacks, respectively, in what Israeli Prime Minister Benjamin Netanyahu called a "wave of terror."