Jewish Pavilion's Gems & Jeans Gala shines light on seniors
On Sunday, Jan. 28, honorees and guests of The Jewish Pavilion's Gems & Jeans Gala demonstrated the impact that just one person can make on an entire community. Co-chairs Marci Gaeser, Sharon Littman, and Susie Stone delivered opening remarks and warmly welcomed the more than 200 guests who had gathered at the Sheraton Orlando North in Maitland to celebrate gala honorees, and to make a difference in the lives of residents of senior living communities served by the Pavilion. Littman commended the evening's honorees, Marian Bromberg and Alan 'A.J.' Kronenberg, for helping the Jewish Pavilion maintain a caring and cultural connection with seniors in elder-care.
Both honorees sent audience members reaching for tissues during their heartfelt presentations. Bromberg remarked that both she and husband, Edward, were strong believers in the community of Israel. For that reason, the couple supports just about all the Jewish organizations in town including their local synagogue, SOJC, and of course, the Pavilion. Bromberg shared that her mother-in-law, who lived to the age of 106, received volunteer visitors while a resident of a senior home in Rockville, Maryland.
"While I could not give back directly to the group in Rockville, I could give back to the Pavilion here in Orlando," she said, adding, "One of the first residents I visited at Solaris Health was Roslyn Stenzler, who looked so much like my mother, it was uncanny. Visiting her substituted for the fact that I could no longer visit with my own mother, was extremely comforting me."
Bromberg has continued to visit elderly residents for almost a decade.
A.J. Kronenberg credited the Bornstein Leadership course through the Jewish Federation of Greater Orlando for introducing him to the Jewish Pavilion. Placed at the Jewish Pavilion as a Board intern, he now continues to serve in his fifth year as a full Board member. Kronenberg shared while he has always supported the Pavilion's mission, it wasn't until his first visit to a senior facility that the good works of the agency really hit home. On his first room visit with a resident, he and wife, Olivia, brought along their dog to bring an extra bit of cheer. In this case, dog was truly man's best friend, as the senior resident was having a difficult start to his day, until the pup bounded into the room (with permission). The resident quickly brightened, welcoming the dog with an affectionate squeeze, and began reaching for his breakfast and interacting with his company. Kronenberg reported that as they left the room, the hall was suddenly filled with seniors, wanting to share in the connection.
Keynote speaker and Brookdale Island Lake resident, Pearl Bernstein, concurred with the honorees sentiments, agreeing that visits by the Jewish Pavilion hold a special place in her heart. Energetic and spritely at 92 years of age, Bernstein shared how the Pavilion has touched her life, creating a Jewish connection year- round for herself and her neighbors. Though she no longer drives to synagogue, Bernstein eagerly joins in a weekly Shabbat service brought right into her social hall by the Jewish Pavilion. Bernstein's daughter, Susan, lauded the nonprofit's staff and volunteers for bringing smiles, holidays, special programs, as well as a connection to the traditions and community that have been a part of her mother's life for almost a century.
The festive evening featured a silent auction, a gourmet meal, and toe-tapping musical numbers by Paul Stenzler and his band, Rhythm Release. A rollicking version of the hora pulled guests from their seats, as they grasped hands and twirled into the evening.
"The Jewish Pavilion's 2018 Gems & Jeans Gala was a huge success because of each person who came out to make a difference in the life of a senior. Everyone present, as well as those behind the scenes, contributed to an evening that will help us remain the Jewish connection for the elder-care residents for many years to come. Presenting sponsor, the Harper Family Foundation, was integral in our efforts to bring 'Arts to our Elders,'" stated Nancy Ludin, Jewish Pavilion executive director.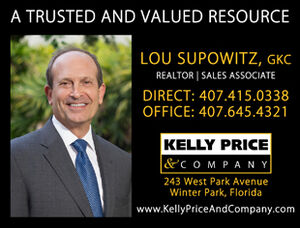 You can personally make a difference in the life of a senior. Become a fan www.facebook.com/jewishpavilion or visit http://www.jewishpavilion,org or call 407-678-9363 for volunteer opportunities or to make a donation.
Connecting elder-care community residents and their families with a caring Jewish community that provides life-enhancing resources and experiences.