Discrimination cited in visa debate
Shutterstock/Graphics by Uri Fintzy
WASHINGTON (JTA)—A legislative effort led by the American Israel Public Affairs Committee to enable Israelis to enter the United States without visas may be stymied by the government—Israel's government.
The hitch is Israel's inability or unwillingness to fully reciprocate, something required for visa-free travel to the United States. Israel, citing security concerns, insists on the right to refuse entry to some U.S. citizens.
AIPAC is pushing for an exemption for Israel from this rule. But congressional staffers say Israel is unlikely to get such an exemption, which U.S. lawmakers view as an attempt to bar Arab Americans from freely entering Israel.
"It's stunning that you would give a green light to another country to violate the civil liberties of Americans traveling abroad," said a staffer for one leading pro-Israel lawmaker in the U.S. House of Representatives.
The exemption AIPAC is pushing for appears in the Senate version of the U.S.-Israel Strategic Partnership Act, one of the key issues for which AIPAC urged supporters to lobby after its policy conference last month.
The language in that bill, proposed by Sen. Barbara Boxer (D-Calif.), requires that the Homeland Security secretary grant Israel visa waiver status after certifying with the secretary of state that Israel "has made every reasonable effort, without jeopardizing the security of the State of Israel, to ensure that reciprocal travel privileges are extended to all United States citizens."
House staffers say that lawmakers, pro-Israel leaders among them, have raised objections to the clause, "without jeopardizing the security of the State of Israel," because it appears to validate what they see as Israel's tendency to turn away Arab Americans without giving a reason.
None of the other 37 countries currently in the visa-free program has such a caveat written into law.
Israel's government has made clear that it likely would not join the visa waiver program without such language in the law, JTA has learned. Israeli officials told JTA that U.S. citizens already are free to travel to Israel, and that there is no need for holders of American passports to obtain a tourist visa before traveling.
But there have been numerous reports in recent years that Israel routinely turns away or makes difficult the entry of Americans with Muslim and Arab names, often without explaining why. The State Department, in its Israel travel advisory, warns that "U.S. citizens whom Israeli authorities suspect of being of Arab, Middle Eastern, or Muslim origin" may be denied "entry or exit without explanation."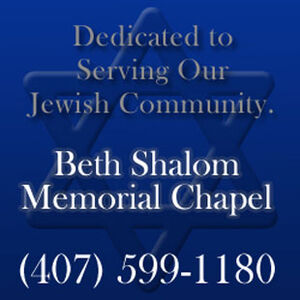 James Zogby, the president of the Arab American Institute, which has lobbied against the Senate language, said passage of such a law would codify discriminatory treatment.
"It is ratifying Israel's position of creating two classes of citizen," said Zogby, who said he has been subject to long waits when entering Israel.
One recent case that made headlines was that of Nour Joudah, a Palestinian American who was teaching at the Friends School in Ramallah. Joudah, who had traveled to Jordan for Christmas, was denied reentry to Israel although she had a one-year multiple entry visa, and despite the fact that the Israeli Embassy in Washington had advocated for her reentry.
The Ramallah school receives U.S. funding, promotes non-violence and teaches about the Holocaust, noted a congressional staffer. "This is the model of coexistence," the staffer said.
Shin Bet, Israel's internal security service, told Haaretz earlier this year that Joudah had not cooperated during security questioning. Joudah told Haaretz that she answered all questions.
Critics of Israel's entry practices say authorities appear to turn away Americans for political, not security reasons. Joudah told Haaretz that Israeli security officials had asked her about her published writings. While in Ramallah, she had blogged for Electronic Intifada, an anti-Zionist website. In one post, she sharply criticized Palestinian Authority President Mahmoud Abbas for intimating that it was time to relinquish a Palestinian "right of return" to Israel.
Pro-Israel insiders said it's still too early to tell how this bill will fare in Congress.
The House version of the same bill, initiated by Reps. Ileana Ros-Lehtinen (R-Fla.) and Ted Deutch (D-Fla.), stops short of an exemption, asking only for reports from the secretary of state on what steps Israel has taken to comply with inclusion in the visa waiver program.
The exemption language in the Senate version is borrowed from a separate stand-alone House bill initiated by Rep. Brad Sherman (D-Calif.), called the Visa Waiver for Israel Act.
It's not clear whether the Senate language or the House language will prevail as the bills progress through committees and then into conference. Spokespeople for Boxer and AIPAC declined to comment.
For years, top pro-Israel lawmakers in Congress have been stymied in efforts to add Israel to the visa waiver program, and not just by the reciprocity issue. Other reasons have been Israel's failure to stay under the maximum 3 percent threshold of denied visas, and concerns in Congress' Homeland Security and Intelligence Committees that granting visa-free access to Israel's Arab minority could pose a security risk to the United States.
Sherman and other advocates of granting Israel visa waiver status dismiss those concerns.
"There are far more Arab Frenchmen than there are Arab Israelis and there are far more Muslims in Brunei than there are in Israel," Sherman told JTA. Both countries are on the visa waiver list. "It is not our intention in the visa waiver program to discriminate on the basis of religion."
Sherman and other backers of the bill also noted that at least five nations that exceeded the 3 percent visa refusal threshold were allowed into the program in recent years, and those nations' refusal rates were higher than Israel's 5.4 percent refusal rate.
Julie Fishman, an assistant legislative director at the American Jewish Committee, which backs both versions of the bill, said that Israel's relatively low visa refusal rate under current visa procedures—which include heavy screening—suggest that concerns about Israel's Arab minority were overblown.
Sherman said that adding Israel to the visa waiver program would end discrimination, not advance it. He described the opposition as part of the attempt to delegitimize Israel.
"There are thousands of people with Arab American backgrounds who visit Israel each year and they face far less hassle than Israeli Christians, Jews or Muslims trying to visit the United States," he said.