Weekly roundup of world briefs from JTA
Wikipedia
Haredi draft debate spurs Lapid threat to bring down government
JERUSALEM (JTA)—Yesh Atid Chairman Yair Lapid threatened to bring down the Israeli government if a bill requiring the enlistment of haredi Orthodox men does not include imprisonment for avoiding conscription.
Lapid, who serves as finance minister, made the threat on Monday during a party meeting following marathon talks the previous night of the Peri Committee, also known as the Knesset Committee for Promoting Equal Share of the Burden.
The committee became deadlocked over a disagreement between its chairman, Science and Technology Minister Yaakov Peri, and Defense Minister Moshe Ya'alon over whether to imprison haredim who dodge the draft.
Ya'alon said the final decision should be left in the hands of the defense minister.
In a Facebook post on Monday, Lapid wrote, "We will not sit in a government not willing to move on the issue of an equal share of burden. There is an historic opportunity to right an historic wrong, a bleeding wound in the heart of Israeli society. Whoever is out to compromise this opportunity in order to make political gains undercuts Israel, Zionism, the IDF and every young Israeli who has ever entered an induction center."
On Sunday night, the committee decided to extend the service of national religious soldiers at hesder yeshivas, which combine military service and religious studies, from 16 to 17 months instead of the originally suggested 24 months.
The panel rejected a Yisrael Beiteinu party proposal requiring the conscription of Israeli Arabs.
The Peri Committee was set up last year and charged with integrating the haredi Orthodox community into Israel's military after Israel's Supreme Court ruled in February 2012 that the Tal Law, which had allowed haredi men to defer army service, was unconstitutional.
Peres, Abbas call for peace at World Economic Forum
JERUSALEM (JTA)—Israeli President Shimon Peres and Palestinian Authority President Mahmoud Abbas called for peace at the World Economic Forum in Jordan.
Peres in his address Sunday evening said, "I am here to express the hope and desire of the Israeli people to bring an end to the conflict and a beginning to a peaceful new age. I hope that this forum will voice a timely call against skepticism. I pray that it will allow for tomorrow's horizon to shine bright—a horizon that will illuminate the fruits of freedom, science and progress."
Palestinian Authority President Mahmoud Abbas, speaking earlier in the day, said his people want peace, and that it only be achieved with the creation of an independent Palestinian state. He said young Palestinians had lost hope for a two-state solution.
"We want to achieve the two-state solution. Two states that will live side by side in peace," he said, adding, "The opportunity is still there for making this peace. Come, let this make this peace a reality achieved on the ground, so that our current and future generations would reap its benefits."
Abbas said the P.A. would not agree to a resolution that calls for temporary borders, saying it would prolong the conflict. He thanked U.S. Secretary of State John Kerry for his efforts to restart the peace process.
In his speech to the forum, Kerry called on Israel and the Palestinians to continue the peace process through to the end, asking: "Do we want to live with a permanent intifada?"
Kerry also announced the possible formation of a $4 billion private economic plan to help expand the Palestinian economy.
Peres and King Abdullah II of Jordan in a meeting earlier in the day on the forum sidelines discussed ways to revive peace negotiations in the region and how to overcome obstacles facing the peace process. They agreed that a two-state solution is the only viable solution to end the conflict.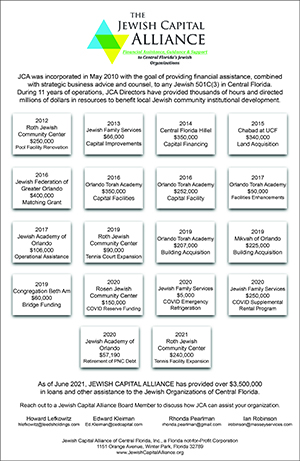 Chief Palestinian negotiator Saeb Erekat called on Peres to convince Prime Minister Benjamin Netanyahu to make peace with the Palestinians based on the pre-1967 borders.
Israelis say they were verbally attacked at Berlin Beyonce concert
BERLIN (JTA)—An Israeli soldier said he was among 10 young Israelis who were subjected to an anti-Semitic verbal attack before a Beyonce concert in Berlin.
The soldier, Nathanel Zerad, told JTA that the incident last week at the O2 World Stadium left him and his friends fearful.
Spokespeople for the Berlin police and the concert organizer, Go-On Promotion, said no incident had been reported. The incident was first reported in the Israel Hayom newspaper.
Zerad said the Israelis had come to Berlin for a long weekend, which started with the Beyonce concert on May 23. Standing at the head of the line to enter the venue, Zerad said the Israelis were verbally attacked by a group of about 50 Germans who wanted to move ahead of them.
"Some of them noticed that we were speaking Hebrew," Zerad told JTA. "One of them said, 'You stink, you should go back to Israel.' A girl said, 'You guys smell so bad. Why didn't he die in the Holocaust?' "
The young Germans began to shout at the Israelis to "go, go, go," he said. They accused the Israelis of pushing, "which was not true because we were first in line. We had no need to push. We were there already.
"So they started pushing us; they said 'You are Jewish, go back to Israel, we wish that the Holocaust would succeed so you all die,'" Zerad recalled. "One guy came up to me and said, 'Don't mess with my girls, I will hurt you,' and things like that."
Zerad said the Israelis reported the incident immediately to nearby security personnel, "But the security guy believed the Germans; he said, 'You are 10 and they are 50," and "The Germans told us that you are pushing and if you continue we will send you out.'"
The Israeli concert-goers moved back in the line to defuse the situation, the soldier said.
London family robbed of $30,000 in Judaica while sleeping
(JTA)—Judaica artifacts worth approximately $30,000 were stolen from a Jewish family in northern London.
Unidentified burglars took  menorahs, a seder plate and silver cups, among other items, from the Palmer family home in Edgware in a nighttime robbery while four family members were asleep, The Jewish Chronicle reported.
Howard Palmer said the items were "totally irreplaceable." Two of his five children were at home during the robbery.
In addition to the Judaica, an iPod and computer also were stolen.
Hackney police said the robbers gained entry through a patio door, which had been locked but was taken off its runner.
L.A. day schooler an 'awesome' prom date, supermodel Agdal tweets
(JTA)—Jake Davidson, a Jewish day school student from Los Angeles, attended his senior prom with a supermodel—just not the one he anticipated.
Davidson escorted Danish Sports Illustrated swimsuit model Nina Agdal to his senior prom at Milken Community High School in Bel Air, Calif., on May 23.
"Had such a great prom night. Thank you jakedavidson23 for being an awesome date!" Agdal tweeted after their prom date.
Davidson had asked Kate Upton to accompany him to his prom via a YouTube video released in March that garnered more than 1 million hits. Upton told him she would "love to go" but would have to check her calendar; she later proved to be too busy to attend.
Finding out that Upton was standing up Davidson, Agdal called the teen and offered to step in, his mother told The San Bernardino Sun.
Palestinian film wins Cannes prize
JERUSALEM (JTA)—A film funded by the Palestinian Authority won the Jury Prize at the Cannes Film Festival.
"Omar," directed by Palestinian filmmaker Hany Abu-Assad, was filmed in the West Bank and presents Israel and its military in a negative light. It tells the story of three Palestinian childhood friends.
The Jury Prize is considered the third most prestigious award at the festival, which closed Sunday.
Cukierman, former CRIF chief, returning to lead French Jewry group
(JTA)—Roger Cukierman, the former president of French Jewry's umbrella organization CRIF, was elected again to lead the group.
Cukierman, 76, was elected on Sunday to head the Representative Council of Jewish Institutions in France, the representative body of French Jewry, with 61 percent in the second round of General Assembly voting.
He served as the CRIF president from 2001 to 2007 before being succeeded by Richard Prasquier, who has served for the past six years.
Following his election, Cukierman said he would work "under the sign of a relentless, constant and determined fight against anti-Semitism and the respect of memory," according to The Parisian.
"I want a CRIF stronger, strictly independent and open to the civil society as a whole," he also said.
Cukierman, who is of Polish extraction, holds a doctorate in economics and is currently a vice president of the World Jewish Congress. He has served in a number of other community posts.
CRIF is the umbrella organization for 72 Jewish groups in France. Approximately 500,000 Jews live in France.