6 degrees (no Bacon): Jewish celebrity roundup
Big bucks for Portman and Kunis
NEW YORK (6nobacon.com)—Forbes just released its list of Hollywood's highest paid actresses, and (drumroll, please) two of the 10 stars are Jewish. Not bad, ladies!
Natalie Portman comes in at No. 8, having earned $14 million this year. While the Oscar winner has been in the news lately for her upcoming directorial debut, it's blockbusters like "Thor" that are bolstering her impressive paycheck.
A spot behind Portman is the Ukraine-born Mila Kunis with $11 million. Kunis is a newcomer to the Forbes list thanks to big hits like "Ted" and "Oz: The Great and Powerful."
"Expect her quote, which is currently modest by Hollywood standards, to climb accordingly," Forbes says of Kunis, "one of the most sought-after actresses in Hollywood." 
What, $11 million doesn't sound modest to you? To put things in perspective, Angelina Jolie heads the list with $33 million.
Edon takes talent to camp
We don't know about you, but back when we attended Jewish sleepaway camp, the most exciting form of entertainment was a shoddy production of "Bye Bye Birdie." Apparently things have changed—at least for the kids at Camp Mesorah, a coed Orthodox Jewish camp in New York State.
On Sunday night, they were treated to a concert by Edon Pinchot, aka the "Jewish Justin Bieber."
Pinchot, an Orthodox teenager from Skokie, Ill., made waves in the Jewish world and on national television when he appeared last year on "America's Got Talent." He was eliminated in the semifinals.
Mia Farrow, Twitter Nazi hunter
One day after an Associated Press report that 10 alleged Nazi war criminals were never deported from the United States, Mia Farrow decided to take action. Farrow, who is known to have a politically active Twitter account, reposted the names and whereabouts of the four who are still alive. 
Kravitz opening the U.S. Open
Some lucky fans won't have to wait until the next installment of "The Hunger Games" to catch a new performance by Lenny Kravitz. The New York Post reports that the rocker will headline the opening ceremony of the U.S. Open on Aug. 26 at Arthur Ashe Stadium in Flushing Meadows, N.Y.
Kravitz won't be performing the "Star-Spangled Banner," though. That honor is going to Frenie Acoba, the 11-year-old playing Lavender in Broadway's "Matilda."
Rogen heading Franco roast
The prospect of Comedy Central's upcoming James Franco roast became funnier when the network announced last Friday that Seth Rogen has been named roast master.
The two Jewish actors go way back, having co-starred slightly more than a decade ago on the TV series "Freaks and Geeks" and more recently in the films "Pineapple Express" and "This is the End."
The special will air on Sept. 2, improving Labor Day for fans everywhere and helping Jewish fans ring in the New Year that hits two days later.
Potter girl's Jewish love
New photographs show Bonnie Wright, aka Ginny Weasley from "Harry Potter," making out with someone who looks a great deal like Simon Hammerstein, a grandson of Oscar Hammerstein, the legendary Jewish lyricist of "Oklahoma" and "The Sound of Music."
The Daily Mail ran no less than 14 photos, all variations of lil Ginny, 22, on a boat in Positano, Italy, romping around and cuddling with Hammerstein, her senior by more than a decade.
Hammerstein is co-owner of the Box, a burlesque nightclub with outposts in New York and London known for its celebrity following and sexually outrageous acts. His bad boy image is derived in part from a 2008 sexual harassment charge from two Box performers.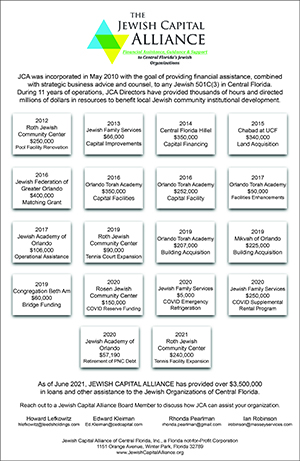 Wright split a year ago with fiance Jamie Campbell Bower, who plays young Gellert Grindelwald in "Harry Potter," while Hammerstein is in the middle of divorce proceedings with his wife of five years, Francesca Zampi.
Holocaust saga on Hollerado video
Few music videos double as documentaries about incredible Holocaust stories. Then again, few bands have stories like the one passed down to Hollerado's Menno Versteeg by his grandfather.
Versteeg, the singer for the Canadian indie band, spoke to the Huffington Post about "So It Goes," the song he wrote about his grandfather Karel Versteeg, a member of the Dutch resistance during World War II. The senior Versteeg was captured and imprisoned in 1942, but saved from execution by a sympathetic Nazi soldier.
In a monologue at the start of the video, Versteeg recounts what happened between his grandfather and the officer in charge of his fate.
"If you were in the same situation that I'm in, if your country has just been occupied by another country, if your city was Rotterdam and it was on fire, if it had just been leveled to the ground, what would you do?" Versteeg says his grandfather asked  the officer. "The German officer said to him, 'I would do the exact same thing as you're doing. I would fight back.'"
Karel Versteeg was held in solitary confinement for two years. Upon his release he returned the favor granted by the Nazi officer, testifying on behalf of his savior at a war crimes tribunal. According to the story, the testimony bought the officer his freedom.
Fast forward six decades and two generations, and Hollerado is filming its video for the musical version of the story in locations around Holland, including the Oranjehotel, where Karel Versteeg spent his two years of imprisonment (and where many Jews were held as well).
Even more amazing: The Dutch government helped Versteeg track down the grandson of the empathetic Nazi officer! (The full names of the German officer and his grandson have been redacted at the request of both families.)
For the latest Jewish celebrity news, visit JTA's 6 Degrees (no Bacon) blog.