6 Degrees (no Bacon): Jewish celebrity roundup
'NCIS' farewell to Ziva David?
HOLLYWOOD, Fla. (JTA)—Of all of the Jewish characters on TV these days, few can be described as tough. In fact, few can be described as nonkvetchy. So we are sad to report that after eight seasons, "NCIS" marked the seeming departure of Ziva David (Cote de Pablo), the show's resident bad-ass Mossad agent.
In the spirit of full disclosure, Ziva's farewell was our first "NCIS" viewing experience, which seems sort of crazy considering it was the most-watched series last season—and that it features a bad-ass Mossad agent.
That said, it was an enjoyable experience. In the episode, agent Tony DiNozzo (Michael Weatherly) of the Naval Criminal Investigative Service went to the Holy Land!
That's right, his search for a missing Ziva leads Tony to Tel Aviv, where he engages in jokey insider banter with Israeli operatives ("Have you made the big move from Shin Bet to Mossad or are you just here to say hi?") and hunts for clues in two supremely Israeli locales (a kibbutz and a cafe). Eventually he finds what he's looking for.
Turns out Ziva feels guilty about killing her brother—and apparently a whole lot of other people—so she has chosen to set off on her own to do some soul searching. But not before she and Tony (finally!) kiss.
Is this really it or will Ziva be back?
"Ziva's not dead," executive producer Gary Glasberg told USA Today.
OK, so maybe that's not the most promising statement we've ever heard, but Tony does wistfully dangle Ziva's Star of David pendant in the last scene, so who knows—maybe we will someday get another chance to watch a tough, complicated Jewish woman on TV.
And if that's the case, we'll make sure to tune in.
Portman directing in Israel
Let the Natalie Portman Holy Land sightings begin. The actress is in Israel working on her adaptation of Amos Oz's "A Tale of Love and Darkness," Haaretz reported last week. Portman is making her directorial debut while starring in the film, which will begin shooting in Jerusalem in January.
No need to scan the Kotel crowd for her just yet, though. The Israeli-born actress was staying in a Tel Aviv hotel.
American TV stars visit Israel
Israel has received an influx of American talent of late: some for work, others for vacation.
A bunch of TV actors were on a weeklong tour of the country with "American Voices in Israel," a program that aims to bolster Israel's image in the United States by bringing over celebs who will then hopefully become friends of Israel.
Trip participants include actress Lea Thompson ("Switched at Birth" and "Back to the Future") and her director-producer husband, Howard Deutch, along with their daughters Zoey Deutch, an actress like mom, and Madelyn Deutch, a musician. Zoey is starring in the Harvey Weinstein-directed film "Vampire Academy: Blood Sisters."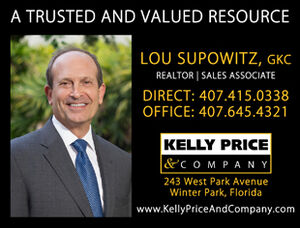 Other visitors include C.S. Lee from "Dexter," "Sullivan & Son" co-star Vivian Bang and Anson Mount of "Hell on Wheels."
"We've always really wanted to come to Israel but we never got around to it," said Thompson, whose husband and children are Jewish. "This is the perfect opportunity, not only to be able to collaborate with other artists, but to have a tour geared toward artists."
Stops have included Yad Vashem, Tel Aviv and the Golan Heights. For Thompson, though, one of the more enlightening parts of the trip has been time spent at the homes of regular Israelis and away from the tourist attractions.
"It's impossible to understand a place this complicated without visiting it and having conversations with people there," she told 6NoBacon while en route to a Sabbath dinner. "I've learned that Israel is in a lot of ways like America in that you're allowed to have a different opinion. There's a lot of messiness in a democracy, so it feels familiar in that way."
Portman, Marvel pushing science careers to girls
This week in amazing things Natalie Portman is doing, our favorite Israeli-born actress is encouraging high school girls to pursue careers in science, technology, engineering and math, or STEM.
Portman, who studied neuroscience at Harvard, appears in a video for Marvel's just-launched "Ultimate Mentor Adventure" contest in which she discusses her love for science and how her role as astrophysicist Jane Foster in "Thor" helped her further explore science.
The competition is calling for female students in grades 9-12 to interview women with STEM careers and make a video about the experience. Winners will be flown to Hollywood to see the premiere. Bonus: A documentary short about their adventures will be shown prior to the screening. The contest ends Oct. 20, so any aspiring Jane Fosters should check out the site for details ASAP.
Sacha Baron Cohen's arachnid doppelganger
A software engineer in the Indian city of Bangalore has discovered a spider he claims looks just like Sacha Baron Cohen's "Borat" character, the Daily Mail reports. (Really, this is not from The Onion, we swear).
Anand Joshi  photographed the eight-legged creature after he noticed it crawling on his front-door step. The Kazakh connection is based on its "markings that look like a bushy moustache and green 'mankini'-coloured legs," the paper states.
Now if that doesn't make your day, we don't know what will.
Ronan Farrow: Son of Woody or Sinatra? Whatever
Mia Farrow has revealed in a recent Vanity Fair piece that her son Ronan, long assumed to be the lone biological offspring of Farrow and Woody Allen, might really be the child of Frank Sinatra. No DNA tests prove this, but when you juxtapose the right photos, it seems entirely unlikely.
While one might think it would be traumatic to see such personal and life-altering news splattered all over the media, Ronan appears to be taking it in stride—at least per his Twitter account, where he tweeted, "Listen, we're all *possibly* Frank Sinatra's son."