'Saving Mr. Banks' star Emma Thompson calls for boycotting Israel's Habima Theater
NEW YORK—The Zionist Organization of America (ZOA) has condemned actress Emma Thompson and three dozen other British actors, for seeking the boycotting of Israel's celebrated Habima Theater troupe, which is to perform later this year in a six-week theatrical festival taking place at Shakespeare's Globe Theatre in London. Thompson and her colleagues cite spurious human rights concerns but hypocritically fail to call for a boycott of the National Theater of China, which is participating in the same festival. The ZOA has condemned Thompson and urged people to boycott her recently-released movie, "Saving Mr. Banks."
In a letter to the British Guardian newspaper, Thompson and her colleagues accused Habima of having "a shameful record of involvement with illegal Israeli settlements in Occupied Palestinian Territory [sic]... By inviting Habima, Shakespeare's Globe is undermining the conscientious Israeli actors and playwrights who have refused to break international law... by inviting Habima, the Globe is associating itself with policies of exclusion practised by the Israeli state and endorsed by its national theatre company... We ask the Globe to withdraw the invitation so that the festival is not complicit with human rights violations and the illegal colonisation of occupied land" (Nathan Burstein, 'Oscar winner Emma Thompson calls for Israeli theater's ban,' Times of Israel, April 1, 2014).
ZOA National President Morton A. Klein said, "We condemn Emma Thompson and her colleagues for their advocacy of boycotting Israel's famed Habima Theater. Their call is in no way justified, or in any way less serious or worthy of condemnation, because Habima has refused to boycott a cultural center that opened in Ariel.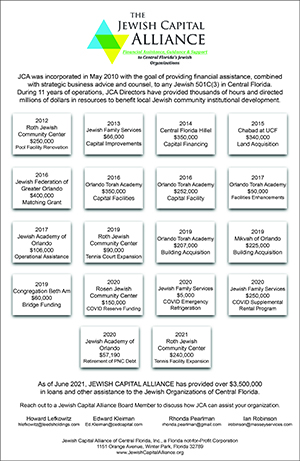 "Jews have a perfect right in law and morality to live and build homes and communities in Judea and Samaria, part of the territory earmarked for Jewish settlement at the 1920 San Remo Conference. Contrary to Thompson's ignorant/malicious claim of illegality, the right of Jews to live and settle in these territories has never been extinguished by any subsequent, legally binding international agreement. Moreover, under the Oslo II agreement, it was specifically stated in Chapter 3, Article 17 that the Jewish communities of Judea, Samaria and Gaza would remain under Israeli jurisdiction, pending a final peace agreement. In other words, the PA itself has signed a legally binding agreement that explicitly accepts the existence of Jewish communities under Israeli control.
"Jewish growth in Judea and Samaria and eastern Jerusalem has a fundamental legitimacy and poses no obstacle to a true peace if Palestinians are ready for one, so the repeated, periodic international calls for a Jewish construction freeze, or the removal of Jewish communities, or the boycott and ostracism of anyone who fails to oppose their existence, would remain inappropriate even if the prospect of genuine peace negotiations with a truly peaceful Palestinian partner were possible.
"Why may not 300,000 Jews live among 2 million Arabs in Judea and Samaria while 1.2 million Arabs live among 6 million Jews in Israel? Emma Thompson and her colleagues are displaying ignorance and prejudice in working towards a world in which Jews are banned from and expelled from their religious, historical and legal homeland.
"These people claim to be concerned about justice and peace. But one never hears them criticize the Palestinian rejection of Israel's right to exist as a Jewish state, or their rejection of the 2000 Clinton peace plan, or their resort to a wave of terror. They never issue statements demanding that the PA end terror and incitement to hatred and murder against Israel – the demonization of Jews does not disturb these haters of the Jewish state and expose their own vicious bias, dressed up as concern for human rights.
"We also note the rank hypocrisy of Thompson and her ilk condemning Habima and seeking its boycott—but having no problem with the National Theater of China participating in the same festival, even though China's observance of human rights is, to put it mildly, abysmal.
"Emma Thompson and these other actors are clearly people who, because they are celebrities, enjoy unmerited influence and ability to publicize their political views. This places an even greater responsibility on them to think carefully before speaking on political matters, which they have clearly failed. They deserve to be condemned and shunned by the Jewish, pro-Israeli community and all other people of goodwill. We urge everyone to boycott Emma Thompson's current movie, 'Saving Mr. Banks.'"