When giants ruled
Giants did exist, at least at one time. Trust me, I know. And I'm not referring to dinosaurs, or childhood fantasies or fairy tales or even NBA players. I'm talking about giants. I grew up with them, and now one of the last great ones has passed away.
There are many who consider my father a giant, and in some ways, in this community, he was. A builder of institutions. A leader. A visionary. But he was my father, and as such I saw and understood his failings and foibles and missteps as well as his successes. To me, he was a man.
But my father had a friend who was around my entire life. When we vacationed at the beach, or visited New York City or Israel, he was there. He was one of the most brilliant, dynamic men I ever knew, and probably ever will. His name was Phil Baum, and he died recently, on March 27, 2014.
He and my father went to law school together at the University of Chicago, and remained best friends the rest of their lives. My father was bright and did very well. Phil was brighter. My father went to work for a left wing law firm in New York, but soon was pulled back to Central Florida by family and the citrus industry. Phil went to work for the American Jewish Congress and never looked back. 
Keep in mind that the American Jewish Congress was the bold, controversial Jewish organization in the early and mid 20th century. When other Jewish leaders espoused quiet compromise, the AJC was loud, boisterous, almost flamboyant in its support of Zionism, civil rights, separation of church and state and social action to combat racism and anti-Semitism.
In posthumous articles, author Jerome Chanes called him "one of the last of the giants of Jewish public affairs. When President Harry S. Truman was undecided on the question of supporting a new Jewish state, Baum wrote the first memo making the legal case that Israel constituted a "state" under international law. He wrote the seminal legal memorandum arguing in favor of Israel's jurisdiction in the capture of Adolf Eichmann. He was one of the first to design public demonstrations as central to the advocacy strategy on behalf of Soviet Jews. In 1957, after the Sinai war the previous year, Baum began managing international affairs for AJCongress, and it was in this arena — Israel, Soviet Jewry, Ethiopia and other captive communities — he truly made his mark. Boycotts and loan-guarantees, Jackson-Vanik and Awacs, arms sales and glasnost—he put his stamp on the international agenda."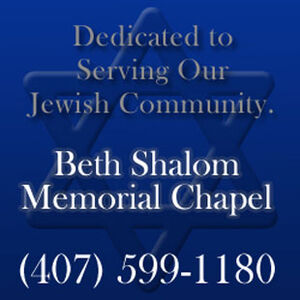 Naomi Levine, former national executive director of the American Jewish Congress, said "he brought to his work the deepest passion and commitment to the survival of the Jewish people and Israel. He wrote like an angel, expressing difficult ideas with almost poetic simplicity. As a lawyer, he was extraordinary...He never sought publicity and most of your readers today never heard of him. I write here in his honor because it is important today to understand the Jewish community and its priorities in the '40s, '50s, and '60s. Phil helped define those priorities."
I knew Phil a little differently. When he and his wife Bette vacationed with us he always took forever choosing the exact right table in a restaurant. Not too close to the kitchen doors, but right in the heart of the action. When he laughed, he filled the room. He had thin, curly hair, and was probably bald for years, but he combed and piled it on his head so carefully you couldn't tell. He was a big man, a big presence, dynamic and unabashed in his belief in his opinions and his rightness. I remember being constantly challenged by him, never in a condescending manner, but in engrossing intellectual dialogues that kept me dancing and alert. I could never not pay attention. If I did, I was lost. He had the quickest mind I ever encountered, and being around him was like chasing a runaway train: breathless, exciting, energizing, and always fun.
Phil and Bette never had children, and for the world that's a loss as well. He might not have had the time or attention or desire to devote to babies, but not having his progeny in our gene pool is a setback. I spoke to Bette shortly after Phil died, and she told me she thought the world had forgotten them. Phil suffered with the dementia of old age his last few years. But she was amazed, stunned by the number of calls she'd received, and I'm just glad I represented our family and became part of that outpouring of love and respect.
Men like Phil should never be forgotten, even though their likes may never walk the earth again.
And that's the good word.
Send your thoughts, comments, and critiques to the Heritage or email dsb328@gmail.com.