Orlando adventurer rowing the Pacific
Sonya Baumstein is only 29 years old, but in her short life this second-generation Orlandoan-daughter of Darryl and Debbie Baumstein and granddaughter of Jack and Roz Baumstein-has sailed more seas, peddled more pavement, paddle-boarded more straits and rowed more oceans than any other American. And she is not finished yet. Baumstein has an impressive goal: To solo row the North Pacific Ocean from Japan to San Francisco. And not just row for the conquest, but to collect oceanographic data that will help scientists understand the patterns of the ocean and its effect on climate change.
Only four people have rowed the Pacific solo: 1976, Patrick Quesnel crossed from Washington state to Hawaii in 114 days; in 1983, Peter Bird of Britian rowed solo from San Francisco to Australia in 294; in 2001, Jim Shekhdar crossed to Australia; and in 2008 Roz Savage became the first woman to cross the Pacific from San Francisco, but it took three years and three island stops.
If Baumstein accomplishes this, she will be the first woman to row the North Pacific from Japan to San Francisco unassisted without stopping.
Rowing isn't something new to this adventurer. She was a member of the Winter Park High School row team and rowed on the openweight women's team her freshman year at the University of Wisconsin-Madison. She was one pound over the limit to be on the lightweights and was definitely out of her league but hung in there, determined to be on the lightweight team her sophomore year.
However, bigger adventures than making a lightweight row team were in her future. In December 2011, she rowed with 17 teams from the Canary Islands to Barbados in the Talisker Whisky Atlantic Challenge, billed as the "World's Roughest Rowing Race."
After 57 days and 2641 nautical miles, her crew finished in seventh place. "We were going to throw ourselves overboard at 60 days!" Baumstein said laughing. "So it was pretty good we ended at 57 days!"
Only six other boats finished. All the other teams dropped out. "It was miserable. It's the hardest thing you'll ever do in your entire life."
Baumstein's four-man crew rowed single file, with each person rowing for two hours and breaking for two hours throughout each 24-hour period.
"I think anybody can do it, but it is the most mentally debilitating thing you will ever do."
How does rowing across the ocean compare to swimming from Cuba to Key West without a protective cage, as 64-year-old Diana Nyad did in September 2013?
Baumstein rolled her eyes. "That was 53 hours. Imagine 57 days of rowing two hours on and two hours off, in which you have to clean yourself, fix anything that is wrong in the boat, make your food, eat and then try to pass out before you are back to rowing!"
By the end of the race, her team was blistered, salt-puffed, and had sores all over their bodies. But they were proud because they were the only American team in the race.
How did she get interested in ocean rowing? After finishing college, Baumstein was restless and feeling unfulfilled. "I felt like I wasn't accomplishing anything." She contemplated hiking the Appalachian Trail, then a friend gave her a book on ocean rowing. She liked the idea of ocean rowing, so after doing a lot of research, she used the money she got from being hit by a car to buy a 30' boat.
Hit by a car? Oh yes, the summer after her freshman year, she was in a horrific car accident.
"I was walking across Dean Road with two friends and a car hit us going about 45 miles per hour," she said. All three were hit. Thankfully, all three lived. "I pushed a friend out of the way and the other friend right behind me saw the car coming and he jumped. That broke his shoulder. I was hit head on."
Baumstein was airlifted to Orlando Regional Medical Center where she learned she had 14 broken bones-her legs, ribs and shoulder. However, this impatient patient only stayed in the hospital five days.
After only three weeks she was walking on crutches, then back to college in September 2004 where she trained twice a day with the team and had physical therapy. The worst wasn't over yet. Baumstein learned that she had torn the anterior cruciate ligaments in both knees. After grueling surgery, her life was put on hold for about nine months as she healed.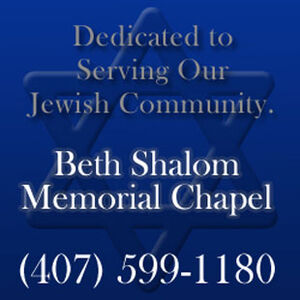 Baumstein finished her bachelor's in art history, returned home and went after a master's in non-profit management at UCF while also doing volunteer work with low-income housing. Not one to sit still, Baumstein held several different jobs-at the JCC, Federation, coaching at Winter Park HS and rowing with the Orlando Row Club.
"I was up at 4 a.m., coached Master's Womens over at Lake Fairview; at 6:30 a.m. went home and walked the dogs. Went to the Federation from 9 to 3, then coached at the high school, taught non-profit management at UCF and did volunteerism."
Baumstein saw this time as an opportunity to transition. She went to Israel with Birthright, and as if her life wasn't exciting enough, it was during Arab Spring-the Arab uprising in 2010.
Back home she worked with single homeless women with children and realized how important helping people is to her.
After finishing the Atlantic row, Baumstein started planning another adventure. In 2012, she rode a tour bike from Mexico to Seattle, kayaked from Seattle to Alaska, and then standup paddle boarded a 28-mile stretch of the Bering Strait in 11 hours. In fact, Baumstein was the first person to standup paddleboard across the Bering Strait. 
Baumstein's adventures aren't just about accomplishing unimaginable tasks. "I am a rower ... from there I realized there was so much change I wanted to see in the world and that the best way to get there was to create a conversation about it," Baumstein says on her website, www.sonyabaumstein.com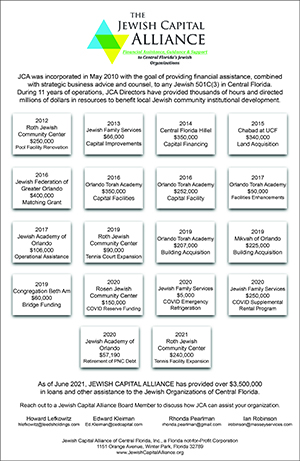 She is the founder of Epoch Expeditions and has developed a program called Ocean Ambassadors in which she can create a dialogue with school children (or anyone) about how the ocean interacts with land and climate changes. She is donating 6,000 hours in environmental service to match the 6,000 nautical-mile Pacific row. She already has a pilot school in North Carolina that she will work with as she solo rows the Pacific. Baumstein sees that the way to reach people isn't through fact giving. 
"It's one thing to pick up a paper and say 'Oh, the polar vortex is coming,' 'Oh, the ice caps are melting.' If you have no connection to that, it doesn't make sense and you don't think you can have an effect on that," explained Baumstein, who is passionate about contributing to positive environmental changes. "But if you use the ability to go out and actually work and tie into something that's at a personal level to you, then you want to be a caretaker for that-to make sure it is managed well. That's what the dialogues are about."
She exuberantly continued, "I am a storyteller. Through storytelling people get interested. If I jam a bunch of facts toward someone, it's not going to be the same thing as talking about how I spent six weeks in a village in western Alaska with one of the most uneducated populations I've ever been around have climate change as a constant discussion in their culture. Why? Because they are in it. Their village is falling into the ocean right now. The fish they used to catch don't exist there anymore because it comes so late in the season. Something they grew up eating, now-30 years later-it's gone because the run is different."
Baumstein explained that for these villagers, life is getting worse, signaling a huge shift in how they're going to live their lives.
"But tell that story," she said with emphasis, "and then say 'let's talk about the fact that the Northwest Passage is opening up and that the ice caps are creating a new opportunity for shipping lanes and what is that going to do to that area?' Fifty percent of our fish in America comes from the Bering Sea. Now it is being over fished and there is bottom trolling, which is destroying coral and undiscovered things along the bottom."
If Baumstein had not traveled to Alaska, paddle boarded the Strait, she would not have these stories to share.
Through Ocean Ambassadors, Baumstein will interact with the seventh and eighth graders at The Hammond School with once a month discussions. These talks will be based on topics the students choose -"What is desalinization and how does it work?" is one example. If Baumstein doesn't have answers, she has a pool of experts to call in on skype. Another example is about base jumping. How important is the wind relative to jumping and how is the wind driven by ocean currents, and how the ocean currents are shifting. She hopes to find five more schools to be involved in the project. 
These are topics Baumstein gets exciting talking about. "Did you know that if there is a one degree temperature change in the Pacific Ocean, that's a signal for wild fires that year in the Amazon. Everything is incredibly interconnected. The ocean is registering a climate change 50 years ahead of atmospheric climate change."
This summer, in preparation for her solo 6,000 nautical mile Pacific, she plans to row from New Smyrna to New York in her one-man carbon fiber rowboat. This trip should iron out any problems, test the boat and her land team's communication skills. On this training trip, as well as the Pacific row, Baumstein will have people who will always know where she is within a four-hour window.
This isn't a leisure lake boat. Baumstein spent three years designing this boat. Carbon Craft in Tampa is building it to her specifications. It will be large enough to hold $30,000 worth of food and 50 pounds of scientific equipment for NASA's Aquarius Mission, a satellite system that monitors the ocean's currents, salinity and surface temperatures. "We're going to be a moving science float in which I'll be collecting oceanographic data," said Baumstein.
She estimates the row will take approximately 180 days, but she doesn't want to think in terms of 180 days as the goal. "The goal is to be able to do it."
Is she afraid? Looking as if this was the silliest question in the world, she simply said, "I've never done it, so there is nothing to be afraid of."
To support herself and raise money for the trip, Baumstein has rented her four-man boat to another group who plan to row an ocean. That money is paying for her food rations for six months on the Pacific row. A motivational speaker, she also does presentations about her adventures, self-preservation on marine expeditions, and oceanic climate changes. Adidas Outdoor and Carbon Craft are sponsors, and she would like to find more sponsors.
Although much of her time is spent on the Pacific coast, her heart is in Florida. "I live in Florida because I want there to be hope for this state. We have so many natural resources-the Floridan is the largest aquifer in the U.S. We are entrusted with all these natural resources and are not being the stewards we should be."
An adventurer, storyteller, explorer, Earth caregiver, Sonya Baumstein is making a difference in this world by not limiting herself, and she encourages others to do the same.
"Why would I invest in myself if I didn't feel confident I can do this? This is my life. But at the same time, I got hit by a car walking across the road. Is that how I want to die?"
For more information about Baumstein, to schedule a presentation or to sponsor her adventures, visit http://www.sonyabaumstein.com or http://www.epochexpeditions.org.