Scene Around
"Ole', Ole', Ole', Ole'"...
As an entertainer, I've been to Brazil (Brasilians spell it with an S) a few times to record and perform. I love the country, the people... everything!
My agent, ROBERTO DRATCU, is a Brasilairo, born and raised in Sao Paulo, but has visited here in Central Florida to work with me and others. He is also Jewish. As you probably know, soccer is major in Brazil. Every time a Brazilian team wins a match somewhere in the world, the entire cities of Sao Paulo and Rio de Janeiro explode with people singing "Ole', Ole', Ole', Ole'!"
(It's probably the same all over Brazil.)
The current FIFA (Federation of International Football) World Cup tournament for the men's football world championship is currently taking place in Brazil. It began on June 12, and is scheduled to conclude on July 13 with the final. Brazil has hosted the competition before, the first being in 1950. Brazil was elected unchallenged as host Nation in 2007 after FIFA decreed that the tournament would be staged in South America. As you probably know by now, the United States team was victorious in its match last week!
Soccer is replacing football in many of our elementary, middle and high schools throughout the U.S. (I believe it's because there may be less serious injury concerns for our youngsters.)
I recently returned from Chicago, where my 11-year-old grandson, ZACH,
plays soccer. His wonderful coach is JORDI ESTEVE. (Zach even scored a goal on the day I attended his game!) And if that fact didn't make me proud enough... when we got back to his home, he and his buddies held a music rehearsal. All the boys are just 11 years old. I told them that other boy bands who have gained fame (like Back Street Boys and N'Sync) may have started just as young!
They are Zach on drums, Ben on keyboards, Jayden on guitar and Russell, also on keyboards. They call themselves The Park Avenue Band. (Could it be because they may live on Park Avenue in Wilmette?) Anyway... if I am still on this earth, I plan to sing with them someday.
From early starters to "Late Starters"...
There is a new book out, written by ARI L. GOLDMAN titled "The Late Starters Orchestra." It is about folks who decided, some late in life, to join an orchestra. (Music lovers all!)
A former New York Times reporter, Ari is the author of three previous books, including the best seller "The Search For God At Harvard." He teaches at the Columbia University Graduate School of Journalism. You can learn more about him at his website http://www.arigoldman.com. (I recommend his latest book, especially for music lovers!)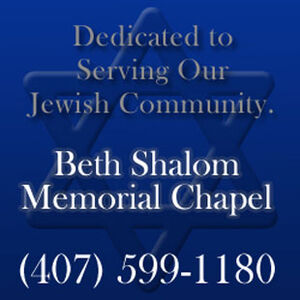 Sad news about a world famous author...
Daniel Keyes, author of "Flowers For Algernon" (which became the movie "Charly" earning actor Cliff Robertson an academy award) died on Father's Day, June 15, in Florida with his devoted daughters, HILLARY and LESLIE KEYES at his side.
Daniel wrote many books and was celebrated throughout the world. His book "Flowers For Algernon" is required reading in many United States middle and high schools. Daniel said and wrote many profound things during his lifetime. One of the most memorable... "I am afraid, not of life, or death, or nothingness, but of wasting it as if I had never been." (Daniel Keyes' mother and my mother were sisters. Cousin Danny, you have NOT wasted. You have CONTRIBUTED. You will be sorely missed, not only by your family, but by the world! Rest in Peace.)
Have you noticed?...
Well, have you noticed how much weight I lost and how robust and healthy I look? (Oh Shut up!) I am really on a health kick lately and one of the first things I did was join a walking group.
Our own ASHER LEVINE and the lovely MICHELLE SARTOR head up the group I attend each Thursday, 6 p.m., at the Crosby YMCA, 2005 Mizell
Avenue, Winter Park. It's called "Walk with a Doc" and a doctor accompanies us, which is great for elder folks like me! It is free, and includes a gift of a pedometer and T-shirt. The walk takes about 30 minutes... very pleasant minutes, I may add.
Healthy Central Florida is a community-based partnership founded by Florida Hospital and the Winter Park Health Foundation. There are other walks from other locations and at other times, mostly mornings. You can probably find out about them by going online to .
A shout-out...
When you go to Too Jay's Deli, Altamonte Springs, try to be seated in the section serviced by SHANNON EDWARDS. This gal is not only highly professional as a waitress, but just charming and fun... and she told me the matzo ball soup I ordered had no calories! Yaaaaa! (She was just kidding with me, of course! But I can dream!)
Please note...
"The Dazzling Divas Sizzling Summer Spectacular" that was supposed to take place on Sunday, July 6, at the Maitland JCC has been cancelled until further notice.
One for the road...
The night before their wedding, Alfie and Betty were sharing confidences. Alfie said, "You must know something before we get married. I am a fanatic golfer. I eat, sleep and drink golf. Golf is my whole life. After we are married, I'll try for some balance but I doubt whether I'll succeed. Just understand that you're marrying a golf addict."
Betty said, "I can live with that. Now I'll tell you my secret... I'm a hooker."
To that Alfie said, "A hooker? I can live with that. Next time, keep your head down and your left arm straight, then swing through the ball."