Call for unity on right, hardline rhetoric propel Netanyahu to decisive comeback
Miriam Alster/FLASH90
TEL AVIV (JTA)-This city's Rabin Square was full of young men wearing large knit kippahs and women in long skirts and long sleeves cheering as right-wing politicians declared their opposition to Israeli withdrawal from the West Bank.
On Sunday night, when Prime Minister Benjamin Netanyahu ascended the stage to address the crowd, he needed their votes. On Tuesday he got them.
"[A]s long as I am prime minister, and as long as Likud is in government, the nationalist camp is in government," he said in his speech at the rally. "And as long as the nationalist camp is in government, we won't divide Jerusalem, there won't be concessions and there won't be retreats."
The final polls ahead of the election showed the Likud with as few as 20 seats, lagging well behind the center-left Zionist Union. But when the votes were tallied on Wednesday morning, the picture had changed dramatically: Likud won 30 seats -a quarter of the Knesset-six more than Zionist Union's 24. It was the Likud's best showing since the 2003 election.
"I'm proud of the nation of Israel, that at the moment of truth knew to separate between the essential and the trivial, and stand for the essential," Netanyahu told a crowd of cheering supporters chanting his name on Tuesday night. "To stand for the things important for all of us: real security, responsible economics and social welfare, which we're dedicated to."
Now Netanyahu has what he said he wanted when he called in December for new elections: a relatively easy path to forming a coalition with his so-called "natural partners." The Knesset's bloc of right-wing and religious parties holds close to a majority of seats and will be able to govern along with the new center-right Kulanu party, which indicated during the campaign that it would join either a left- or right-wing coalition.
Netanyahu made his comeback through a mix of panic and resolve. Beginning Friday, the famously media-shy prime minister stated his case in several interviews to Israeli television and print journalists. In the interview, Netanyahu called on right-wing voters to unite around him and vote Likud instead of the religious Zionist, pro-settler Jewish Home, the hardline Yisrael Beiteinu or Kulanu.
"People don't have a privilege of splitting their vote, to vote for Jewish Home, because Likud's seats are falling," he told the Israeli news website Walla.
In parallel, Netanyahu moved his positions nearer to his more staunchly right-wing rivals, reassuring his base that a vote for him meant a vote for what he called "the nationalist camp." The days leading up to the campaign saw him oppose a Palestinian state-reversing his 2009 declaration of support and returning to the position he held beforehand. He also promised senior positions in government to Kulanu chair Moshe Kachlon, an ex-Likudnik, and Jewish Home chair Naftali Bennett.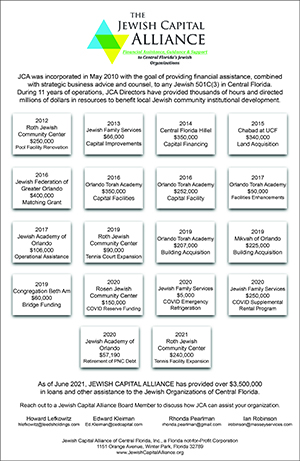 "He turned to two camps that are close to him, but that had gone to Jewish Home or Kachlon," said Bar-Ilan University political science professor Shmuel Sandler, referring to religious Zionist and center-right voters. "He said he would make Kachlon finance minister and give Jewish Home a part in the coalition. That caused those voters to come to him."
On Election Day, Netanyahu also played on his base's wariness of the left wing and Arab opposition. In a controversial video released Tuesday morning, Netanyahu warned of increased Arab-Israeli turnout and asked right-wing voters to come to the polls in response.
"Right-wing rule is in danger," the prime minister said in the video. "Arab voters are coming out in droves to the ballot box. Left-wing NGOs are bringing them on buses... We have only you. Come to the ballot box, bring your friends, your relatives, vote [Likud]. We'll close the gap between us and Labor."
The results show that his constituents heeded his calls. Likud won 10 more seats than last time, while the right-wing nationalist Yisrael Beiteinu and Jewish Home parties, and the haredi Orthodox parties all lost seats. In Jerusalem, Likud alone won 10 more seats Tuesday than its alliance with Yisrael Beiteinu did in 2013. Likud also increased its vote totals in the large settlement of Maale Adumim and in southern cities like Beersheba and Ashkelon.
On the left, similar calls by Zionist Union chairman Isaac Herzog to close ranks around his party also partially worked. His Labor Party had 15 seats in the outgoing Knesset. Now he will lead 24 center-left lawmakers. But the soft-spoken politician ran a largely negative campaign that Sandler said backfired, inspiring Netanyahu's supporters to consolidate around him.
"What happened here was a personal attack on [the prime minister], which speaks to Netanyahu's supporters," Sandler said. "They feel attacked, and when there's a virulent personal attack on him, it brings his supporters out."
Diplomatically, Netanyahu's rightward shift may make his life more difficult. The Obama administration said it would work with whomever leads the next Israeli government. But Netanyahu's revived opposition to Palestinian statehood will clash with Obama's staunch support of the two-state solution and do little to heal the leaders' acrimonious relationship.
Netanyahu may now have an easier time managing a coalition with parties to his right. But his warning about Arab-Israeli voters enraged his opposition and could harm Arab-Jewish relations, which deteriorated during last summer's war in Gaza. Ayman Odeh, chairman of the Joint List, Israel's Arab-Israeli party, criticized in a Facebook post on Tuesday "the ugly efforts to exclude us from the political game."
Challenges foreign and domestic, however, are nothing new for Netanyahu. His goal in this campaign was to receive a stronger mandate to lead Israel, and to do so with like-minded partners. And at the potential cost of embittering enemies and distancing his policies from the international consensus, that's exactly what he accomplished.
"Now it's on us to create a strong and stable government that will care for the security and welfare of all of Israel's citizens," Netanyahu said in his victory speech. "Very large challenges face us."