TSS welcomes new spiritual leader
Reform congregation, Temple Shir Shalom, "the Singing Temple," has grown into a tight-knit community over 13 years. Like many b'nai mitzvah, they came to a crossroads in 2014 of deciding how they wanted to go forward. The spiritual leader sets the tone—and the tune. Enter Cantor Kim Singer, RJE.
As the Bima Committee was putting together a job description for the position at Temple Shir Shalom, they may have had faint hopes to find all of what they wanted and needed in one person. Town hall meetings gathered congregants' ideas of what traits they wanted in their next spiritual leader. The Committee received many resumes and found Singer's rich with diverse experiences leading a congregation, as a cantor, and as a religious school director.
Bima Committee member Jennifer Hall reported, "We received tremendous positive input regarding Kim Singer" and "she is warm, friendly, and engaging."
Singer will lead her first official Shabbat service tonight, June 26, at 7:30 p.m. at Temple Shir Shalom in Oviedo. Congregation president Aaron Sherman invites everyone to participate in an uplifting welcome for Singer as the new spiritual leader of this growing Jewish community.
After a four-month search by a cross-section committee of active Temple members, the TSS congregation voted in April to welcome Cantor Singer in the positions of spiritual leader and religious school director. Singer, joins this close-knit Jewish congregation from Worcester, Massachusetts, where she led the choir and religious school for Temple Emanuel Sinai.
A native of Seattle, Washington, Singer began her love of Judaism with music.
"Jewish music is my primary love," she said.
One of the recent challenges she faced, the merging of two long-standing congregations, took real leaps forward when "members from the two groups really started to intermingle and become a single community" in the choir. For Singer, this ideal of getting people involved at levels that are most comfortable for the individual is a guiding principle.
At Temple Emanuel Sinai, Singer served as choir director and received the title of Reform Jewish Educator in 2010 from Hebrew College, Boston. She finds Judaism "amazing and cool" and has sought all her life to contribute to congregations in a variety of ways.
"Over the years I've worked in Jewish education, as a cantor, done a fair amount of teaching and sermons/divrei Torah, but I've rarely had a chance to do all those things in the same place," Singer said. "That's why the TSS position is so exciting."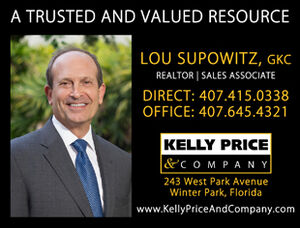 One of the ways in which Singer feels she will be helpful to the TSS community is that her own practice in Judaism is ever-growing. "My core belief is that everything in life is potentially holy." She admits, "It's much easier to find the holiness in a glorious sunset than in rush-hour traffic, so that would certainly be one of the challenges!"
Another of the many aspects of Temple Shir Shalom that congregants take pride in is community involvement, from running in charity 5Ks, to fundraising for disease research, to helping at the community food pantry. Singer, herself an avid volunteer, has become involved in a group that makes microloans. She says, "In many parts of the world a small amount of money—to buy a sewing machine, say, or a few goats, can make a huge impact on the life of a family or a community. I also support a number of causes each year through my running. And public broadcasting. Got to support Big Bird."
Temple Shir Shalom, a reform Jewish congregation, holds services on the University Carillon Campus of the United Methodist Church of Oviedo, 1395 Campus View Court, Oviedo, north of the University of Central Florida's Bright House Stadium. For a full schedule of activities, visit the congregational website, http://www.templeshirshalom.org.