Good Summer Reads
Fiction in a nonfiction setting makes a great thriller
"Descent Into Paradise"
by P. Sinclair
Available Sept. 22 to buy online from retailers including amazon.co.uk and can be ordered at all good bookstores.
Thrust into a vortex of violence, a beautiful Mossad assassin, an American special forces operative, and a Palestinian freedom fighter find themselves torn between loyalty and love in this insightful historical thriller, which exposes the origin of the Arab Israeli conflict and the Islamic fundamentalist ascent to power.
Israel, 1967. Caught up in the final actions of the Six Day War, Shasa, a young Palestinian girl, is the sole survivor of a brutal attack on her village. Growing up with her adopted family in Israel, and shunned by the other children in her small village, Shasa's only true friend is another orphan named Zev. As fate would have it, both will meet again; Zev, as commander of Israel's most elite special forces unit and Shasa, one of Mossad's most accomplished operatives.
U.S. Army Captain Pete Watson arrives in Tel Aviv after his commanding officer forges an alliance with the Israelis to combat the growing threat of terrorism. Watson instantly forms a strong bond with both Zev and Shasa; one professional, the other romantic. Across the border in Lebanon, Abu is living in squalor in one of the overflowing Palestinian refugee camps. As retribution for the continued injustices measured out to his people by the Israelis, he will lead an audacious raid into the small settlement Shasa and Zev once called home. Pete, Shasa, Zev, Abu: these young lives will become inextricably linked as a bloody new future for the Middle East is about to be written.
From Tel Aviv to Tehran, Washington, D.C. to London, Miami Beach to Santiago, "Descent Into Paradise" is an unnerving journey into the systematic violence and deceit within the Middle East, replicated on a global scale. The story, relayed through the trials and tribulations of its varied characters, offers a unique understanding of the passions fueling both the Arab Israeli conflict and the Islamic fundamentalists ascent to power. For his debut novel, P. Sinclair has drawn upon years of research on the Middle East for this densely plotted, internationally focused thriller covering over two decades of the region's notorious history. "Descent Into Paradise" is a powerful exploration of the human condition, one which urgently carries its readers between key personal and political vignettes exposing the passions and the beliefs which motivate those whose lives are played out alongside an ever-present threat of attack and religious persecution, reminding us exactly why the on-going turmoil engulfing the Middle East-at once epic and intimate-is so difficult to resolve.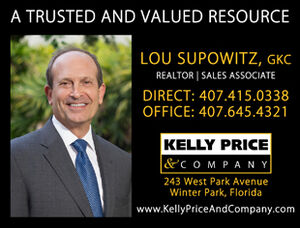 U.S. born P. Sinclair graduated with a degree in history before spending the early 1970s traveling around the countries he had studied, including Lebanon, Syria, and Jordan where he observed the culture and landscape; he also witnessed first-hand the rising social unrest amidst the growing refugee camps. Today, Sinclair is retired and living with his wife on the outskirts of Paris, France.
From the beginning to present-day Israel
"A Covenant People: Israel from Abraham to the Present"
by James P. Eckman
Available at http://www.amazon.com and http://www.barnesandnoble.com.
The 20th century witnessed extreme anti-Semitism, vicious massacres and the unimaginable Holocaust. More than a third of the world's Jews were killed. Yet today, the largest concentration of Jews resides in Israel.
In his new book, "A Covenant People," theologian and historian Dr. Jim Eckman presents a history of God's covenant people from the initial promises God made to Abraham to the establishment of the modern state of Israel in 1948.
"Written for the lay person, I hope the book will serve church members by providing a clear, succinct history of the Jewish people," says Eckman.
Through enslavement in ancient Egypt and the Holocaust in Europe, the Jewish people have survived. For almost 1,900 years, the Jews were dispersed and despised as "Christ-killers."
In A Covenant People, Eckman traces ten major historical events that changed the West's attitude from one of hostility or indifference toward the Jews to embracing the idea of a homeland for the Jewish people in Palestine. 
"Not only are people generally ignorant of the Bible, they are woefully ignorant of Old Testament history and the general sweep of history as it applies to the people of Israel," Eckman says.
James P. Eckman is president emeritus and professor of history, theology and ethics at Grace University in Omaha, Nebraska. He holds graduate degrees from Lehigh University (MA), Dallas Theological Seminary (ThM) and the University of Nebraska (PhD). An ordained minister, Dr. Eckman lectures and teaches widely on historical theology, ethics, and worldview issues.