Weekly roundup of world briefs from JTA
Jewish Agency pulling out of Israel-world Jewry initiative
(JTA)—The Jewish Agency for Israel will pull out of a large-scale initiative launched two years ago to connect Diaspora Jewry with Israel.
In a letter Aug. 6 to Israeli Prime Minister Benjamin Netanyahu obtained by JTA, Natan Sharansky and Charles Ratner—the chairman and board chairman, respectively, of the Jewish Agency—wrote that their organization would stop cooperating in the project known as the Joint Initiative of the Government of Israel and World Jewry.
The initiative's goal was to create programming, jointly funded by the Israeli government and major Jewish organizations, to draw Diaspora Jews closer to Israel. Alongside the Jewish Agency, the initiative's major partners include the Jewish Federations of North America, Keren Hayesod and the World Zionist Organization.
The letter said those organizations had been shut out of "any and all meaningful dialogue" about the initiative.
"We feel obliged to inform you that we cannot continue to participate in the Initiative as currently formulated," Sharansky and Ratner wrote, added that "until the program is returned to its original conception and direction, we no longer see this as the joint initiative between the Government of Israel and World Jewry and therefore can no longer see ourselves part of it."
They added that "this undertaking has transformed simply into a funding framework, for programs to be conducted by a single government Ministry."
While the letter did not name the ministry, JTA has learned that Sharansky and Ratner were referring to the Diaspora Affairs Ministry, which along with the Prime Minister's Office was responsible for managing the initiative within the Israeli government. The ministry has allocated some of the funding to programs not approved by the initiative's other partners.
One of the programs funded by the ministry without the Diaspora organizations' input is the Jewish Women's Renaissance Project, which organizes group trips to Israel and other programs for Jewish mothers.
Planning for the initiative began in 2013, and in June 2014, the Israeli government voted to allocate more than $50 million to the project by 2017, to be increased to more than $100 million by 2022. The goal was to have major Jewish organizations and individual donors double that amount for a total of $300 million.
However, the major Jewish organizations have yet to provide their matching funds, and may not do so following the Jewish Agency's withdrawal. Planning for the initiative has been slow and it has yet to launch specific programs.
In the letter, Sharansky and Ratner wrote that they hope to pursue the initiative's goals within a different framework in partnership with the Prime Minister's Office.
"We hope that you will agree to meet at your earliest convenience with our senior leadership to explore together both how to maximize the opportunities created by your initial vision, and the ways to implement this vision jointly and in full cooperation," they wrote.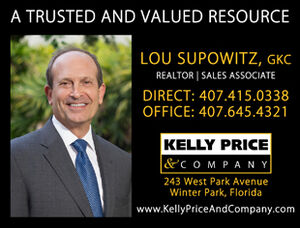 9 suspected Jewish extremists arrested after second arson death
JERUSALEM (JTA)—Nine suspected Jewish extremists in two West Bank outposts were arrested a day after the death of a Palestinian man whose home was firebombed more than a week ago.
Saad Dawabsheh, 31, died Saturday morning from injuries sustained in the July 31 firebombing in the Palestinian West Bank village of Duma. His 18-month-old infant son, Ali, was killed in the attack. His wife, Reham, 27, remains on a respirator in critical condition. Their son Ahmed, 4, was disconnected recently from a respirator and recognized the people around him, according to reports.
Hundreds attended Dawabsheh's funeral on Saturday morning. Following the funeral, Palestinian demonstrators and Israeli soldiers clashed near the village. Palestinian demonstrators burned tires on the road near the village and threw rocks at the soldiers, who did not respond, according to reports.
"I express deep sorrow over the death of Saad Dawabsheh." Israeli Prime Minister Benjamin Netanyahu said in a statement issued Saturday night. "When I visited family members in hospital last week, I promised that we would use all the tools at our disposal to apprehend the murderers and deal with them to the fullest extent of the law and this is what we are doing."
He added: "We will not countenance terrorism of any kind."
Hamas, the terrorist organization that runs Gaza, called Dawabsheh a "Hamas son" and vowed revenge.
The Palestinian Authority called on the international community to hold Israel accountable for the violence against West Bank Palestinians and for their protection.
On Sunday morning, Israel's Shin Bet security service and the Israel Police carried out the nine arrests in the northern West Bank as part of the investigation into the Duma firebombing. Two arrests were made at the Adei Ad outpost located near Duma. Seven arrests were made at the Baladim outpost near the Kochav Hashachar settlement.
Also Sunday, Defense Minister Moshe Yaalon issued administrative detention orders for two suspected Jewish extremists. Meir Ettinger and Evyatar Slonim, who were arrested last week, could remain in custody for up to six months without a hearing or charges. Ettinger is the grandson of Meir Kahane, the slain Jewish extremist whose Kach political party was outlawed in Israel.
A third suspected extremist, Mordechai Meyer, already is under an administrative detention order. Meyer is believed to have been involved in arson attacks on two churches.
Palestinian shot dead after stabbing Israeli
JERUSALEM (JTA)—A Palestinian was shot dead by Israeli troops after he stabbed an Israeli man at a West Bank gas station.
The 26-year-old victim was slightly injured in the attack near Modiin, in central Israel, where he was filling up his car, the Israel Defense Forces said. He reportedly was attacked by a group of approximately four Palestinian assailants.
The assailant who was killed was shot to prevent him from escaping, the IDF told Israeli media outlets. He reportedly was declared dead at the scene.
Israeli forces were looking for the rest of the group.
Swedish man of Lebanese descent spied for Hezbollah, Israel charges
JERUSALEM (JTA)—A Swedish citizen born in Lebanon was charged in Israel with spying for the terrorist group Hezbollah.
Khalil Hizran, 55, the son of Palestinian refugee parents, confessed to working on behalf of Hezbollah, the Shin Bet security service said in a statement released Sunday, after a gag order on the case was lifted. He was arrested last month after flying into the Tel Aviv-area's Ben Gurion International Airport.
On Sunday, he was indicted on three criminal charges: providing information to a terror group, contact with a foreign agent and accepting funds from Hezbollah.
Hezollah recruited Hizran in 2009 while he was on a trip to Lebanon with his family, according to the Shin Bet. He re-entered Lebanon in 2011 and 2013 to meet with the terrorist group's leaders.
Hizran reportedly was asked by Hezbollah to recruit Israelis to the movement, particularly those with ties to Jewish groups, military personnel and members of the government, according to the Shin Bet. He also was asked to gather information about military bases and places where army personnel gather, as well as where weapons and tanks are stored.
"Hezbollah's interest in the entry process and inspections in Ben Gurion Airport indicates Hezbollah's desire to identify the loopholes in the process, which will allow it to get its people into Israel undisturbed and without falling under suspicion," the Shin Bet statement Bet said. "Hezbollah's interest in army bases and IDF targets proves once again that Hezbollah is gearing up for the next campaign with Israel, and is marking these targets in its 'bank of targets.'"
Waze deletes threat to listing for Jerusalem Arab-Jewish school
JERUSALEM (JTA)—Waze deleted a threat on the navigation app's listing for an Arab-Jewish school in Jerusalem.
On Sunday, the Google-owned company removed the words "The Bilingual School—May Their Names be Erased" from the map designation for the Max Rayne Hand in Hand Jerusalem School after it was made aware of the situation, Reuters reported.
The user who added the words, which were in Hebrew, has been banned from making changes to destinations on the map, Reuters reported, citing a Waze source.
School principal Nadia Kinani told Reuters that she has been in touch with police and will file a complaint.
The joint Arab-Jewish bilingual school has been attacked twice in the last year. Two right-wing Jewish extremists were convicted and jailed for an arson attack in November. Swastikas and anti-Arab graffiti were spray-painted on the school's walls on the last day of classes in June.
Ex-Shin Bet chief: Extremist ideology growing among religious Zionists
(JTA)—The former head of Israel's Shin Bet posted a lengthy missive on Facebook criticizing the government's handling of Jewish terrorists.
Yuval Diskin, who oversaw the security service from 2005 to 2011, wrote in Hebrew last Friday that in the West Bank, far-right Jewish extremist ideology is not a fringe phenomenon limited to "dozens of delusional youth" but is instead "setting the tone within religious Zionism."
A "de facto State of Judea is being formed" in the West Bank, he argued, where "law enforcement is shockingly weak toward Jews" and "anarchistic, anti-state, violent, and racist ideologies are forming... and they are treated tolerantly by the Israeli legal and judicial system."
He contended that in the West Bank "there are many hundreds of youths supporting messianic and/or anarchistic, anti-state ideologies," including "dozens who daily adopt different levels of violence or terrorism against Palestinian lives and property" and "dozens who would be willing to unhesitatingly take part in violence and terrorism against their Jewish brothers when they see the value of 'sacred land' as being put to the test."
The phenomenon is not new either, he wrote: "Even when I was head of the Shin Bet, I appeared at different mechinot (pre-military educational programs) in [the West Bank] and openly said that I thought Jewish terrorism was a cancer on the body of the nation."
He also noted that employees in the Shin Bet's Jewish division, "particularly those among them who wear kippas and lived in settlements, have been the target of harassment, boycotts, and denunciation by radical right-wing activists."
Theorizing as to why the Israeli government has not taken stronger measures against Jewish extremists, Diskin wrote that it prefers to deal with other security threats, and "it is also not politically beneficial when we have a government based on right-wing parties, and has a right-wing political lobby as well as a rabbinical lobby, which immediately rallies around those who were jailed or detained, and makes enormous efforts to free them."
A frequent critic of Prime Minister Benjamin Netanyahu's hard-line approach to the Palestinians, Diskin endorsed Zionist Union head Isaac Herzog in the most recent Israeli elections.
Orna Porat, grande dame of Israeli theater, dies at 91
(JTA)—Orna Porat, a German convert to Judaism who became a grande dame of Israeli theater, died at the age of 91.
Porat passed away Aug. 6 in her home, i24 News reported.
Porat won the prestigious Israel Prize in 1979 for a lifetime of achievement in theater as well as Yedioth Acharonot's Kinor David Prize in 1970, 1974 and 1980.
Born in Germany as Irene Klein, she moved to prestate Israel with her Jewish husband in 1947. In Germany, she had studied acting and eventually began working at a theater in Schleswig.
Porat's husband, Yossef, was an employee of Israel's foreign intelligence service, the Mossad. He passed away in 1996.
During her time at the Cameri Theater of Tel Aviv, where she began performing in 1948, Porat created and managed its children's theater from 1965 to 1970. After it closed, she created another, the Orna Porat Theater for Children and Youth.
The Cameri arranged for her body to be placed in a coffin on its main stage last Friday before it was to be brought for burial in Hadid, a moshav located between Jerusalem and Tel Aviv.
Israel's former President Shimon Peres sent a letter of condolence to Porat's family, saying she was "a cultural giant—she introduced theater to the Israeli society, especially the young generation" and "educated our children and grandchildren to love the theater."
Haredi grassroots group pays solidarity visit to Tel Aviv gay center
(JTA)—A handful of haredi Orthodox men visited Tel Aviv's Gay Center to express solidarity following the deadly stabbing at Jerusalem's gay pride parade.
The delegation of haredim, who came together and organized the visit as part of a grassroots initiative, arrived at the center at Gan Meir on Wednesday, Haaretz reported Friday.
"I belong to a minority group that suffers from exclusion and [the majority's] ignorance, just like the gay community," one of the haredi visitors, who were not named, was quoted as saying.
The delegation rejected the acts of Yishai Schlissel, the haredi man who on July 30 inflicted fatal wounds on Shira Banki, 16, and wounded five others. One participant called Schlissel a lunatic whose actions are resented among haredi Jews.
The visitors, wearing black kippahs, met in a crowded room with rainbow flags with a transgender, a bisexual, and several lesbians and gay men. The visitors said they do not belong to the haredi mainstream, explaining they are in daily contact in their work with Jews from various segments of Israeli society.
One of the visitors said he had a gay brother and that his parents did not know about that brother's sexual orientation.
"This meeting is necessary and important," one leading activist of the gay community, who was not named, told Haaretz. "It was that before the events of last week, and more so thereafter."
The stabbing, which occurred one day before a Palestinian baby was burned to death in a suspected hate crime attributed to Jewish extremists, drew widespread condemnations from Israel's political establishment and civil society, as well as from Jewish Diaspora leaders, including Orthodox rabbis.
Democratic presidential candidate Bernie Sanders supporting Iran deal
(JTA)—Democratic presidential candidate Bernie Sanders announced his support for the Iran nuclear deal.
Sanders, an independent senator from Vermont, offered his backing in a statement last Friday following a telephone conversation with President Barack Obama, who addressed some of his concerns, Sanders said.
He talked about his decision during an interview aired Sunday morning on the CBS News program "Face the Nation."
"It's so easy to be critical of an agreement which is not perfect," Sanders said during the interview with host John Dickerson. "But the United States has to negotiate with, you know, other countries. We have to negotiate with Iran. And the alternative of not reaching an agreement, you know what it is? It's war. Do we really want another war, a war with Iran?
"So I think we go as far as we possibly can in trying to give peace a chance, if you like. Trying to see if this agreement will work. And I will support it."
Sanders' announcement came a day after U.S. Sen. Charles Schumer, D-N.Y., who is poised to become his party's leader in the Senate in 2017, and New York Rep. Eliot Engel, the top Democrat in the U.S. House of Representatives, announced that they would oppose the deal. Both lawmakers are Jewish. Schumer was seen as a key vote on the deal reached last month between Iran and six world powers led by the United States.
In his statement, Sanders said, "The test of a great nation is not how many wars it can engage in, but how it can resolve international conflicts in a peaceful manner.
"The United States must do everything it can to make certain that Iran does not get a nuclear weapon, that Israel is not threatened by a nuclear Iran and that a nuclear arms race in the region is avoided," he said. "President Obama and Secretary Kerry have worked through a very difficult process with the United Kingdom, France, Germany, China, Russia and Iran. This agreement is obviously not all that many of us would have liked but it beats the alternative—a war with Iran that could go on for years."
Hillary Rodham Clinton, the Democratic front-runner in the 2016 race, also has endorsed the Iran agreement.
Obama: Netanyahu interference in debate on Iran unprecedented
(JTA)—President Barack Obama said he does not remember a time when a foreign leader interfered in a U.S. foreign policy debate the way Israeli Prime Minister Benjamin Netanyahu has over the Iran nuclear deal.
"On the substance, the prime minister is wrong on this," Obama told CNN's  Fareed Zakaria in an interview conducted Aug. 6 but aired three days later. "I think that I can show that the basic assumptions that he's made are incorrect.
"If in fact my argument is right, that this is the best way for Iran not to get a nuclear weapon, then that's not just good for the United States. That is very good for Israel," he said.
Obama said that if Israel were attacked by Iran, "We would do everything we needed to do to ensure Israel is protected. I've acted on the basic notion that our commitment to Israel's security is sacrosanct."
The president also said that although he believes the deal is "very good" for Israel, "I can understand why the Israeli public is suspicious and cautious about the deal."
Obama said of the current fight in Congress over the deal that "I don't intend to lose on this." He also asserted that a successful deal could open discussions on other issues with Iran.
Construction begins at Ukraine Jewish refugee village
(JTA)—A groundbreaking ceremony was held for a village for Jewish refugees from the conflict raging in eastern Ukraine.
Israel's ambassador to Kiev, Eliav Belotserkovsky, was among those on hand for the ceremony earlier this month near the village of Gnativka, which is located 15 miles from the Ukraine capital.
Cement trucks poured the foundations for the village, where 100 new residents are expected to settle next month, the village's initiator, Rabbi Moshe Azman, told JTA last Friday.
"We are set to accommodate the newcomers in time for the Jewish holidays and the start of the school year," said Azman, who has used his Kiev community's resources for the past year to accommodate dozens of Jews who had to flee their homes in the Donetsk and Lugansk regions amid fighting between Russian-backed separatists and government troops.
Belotserkovsky, who assumed his post last year, said the project was proof of "the value of 'arvut hadadit'—mutual responsibility, the responsibility of any Jewish person to care for another," according to Azman.
Azman launched the plan to build the Anatevka Jewish Refugee Community in the summer. The first phase of the $6 million project was paid for with money raised locally and abroad.
The name Anatevka—the fictional Jewish village in the iconic Broadway musical "Fiddler on the Roof"—was selected for its resemblance to the adjacent village Gnativka, according to the project's manager, Chaim Klimovitsky.
The wooden houses selected for the first phase of the project "will offer better insulation in winter than concrete houses," Azman said.
Brazil omits Israel from passports of Jerusalem-born citizens
(JTA)—Brazilian passports of citizens who were born in Jerusalem will no longer name Israel as the country of birth.
The foreign ministry in Brasilia's decision to omit Israel from such documents was taken last year, the Brazilian Embassy in Tel Aviv told the Folha de Sao Paulo daily, which published an article on the subject on Aug. 6—the first Brazilian media attention on the change in policy. Brazilian-Israelis had alerted the newspaper to the change.
An estimated 60 passport holders are affected out of approximately 15,000 Brazilian-Israelis, according to the daily.
The United States, Canada and France also omit Israel from passports for holders born in Jerusalem, stating only the city's name.
Israel declares Jerusalem as its capital but is frequently criticized internationally for its control of the city, which is not internationally recognized as Israeli territory.
Floriano Passero, a Brazilian-Jewish opposition lawmaker, condemned the decision as "arbitrary" in a statement published Friday, adding that the move "will only reinforce the Brazilian government's biased views of Israel."
"Regardless of the path to peace between the two peoples, Jerusalem certainly will remain an inseparable part of Israel and a citizen born in Jerusalem has every right to display their country of birth: Israel," he wrote.
Brazilian-Israeli relations have deteriorated in recent years, as Brasilia under the ruling Socialist Workers' Party has condemned what it considered Israeli violations of international law.
Reform leaders OK Boy Scouts at synagogues, ending 14-year ban
(JTA)—Reform Jewish leaders lifted a 14-year prohibition against synagogues having Boy Scouts troops.
The change of heart announced Aug. 5 came in response to an announcement two days earlier by the Boy Scouts of America that it was canceling its policy of banning gay adults from being scout leaders and other employees.
In 2001—shortly after the Supreme Court upheld the Boy Scouts' right to ban gay employees—the Commission on Social Action of Reform Judaism recommended that the nearly 300 Reform synagogues that sponsored or hosted Boy Scouts troops sever ties with the organization. The recommendation had remained in force until now.
According to the Religion Action Center, an advocacy group governed by the Commission on Social Action, the "vast majority" of American Reform synagogues parted ways with their Boy Scouts troops in line with its recommendation.
The commission, which is made up of Reform Jewish leaders and rabbis and based in Washington, D.C., issued a new policy saying that synagogues should feel free to re-affiliate with the Boy Scouts in light of the policy change.
"After considering the BSA [Boy Scouts of America] policy change, the response from advocates within the scouting community generally and in particular, Scouts for Equality as a leading voice within the gay scouting community, the Commission on Social Action has concluded that if a URJ [Union for Reform Judaism] congregation wishes to re-establish ties with the BSA and host a fully inclusive and welcoming unit, it should do so," the policy memo said.
But the commission voiced reservations due to the fact that the Boy Scouts policy will continue to allow individual religious institutions that sponsor troops to refuse to hire LGBT employees. According to the commission, 71.5 percent of all troops are chartered by faith-based organizations.
"[W]e note with great concern the fact that some religiously chartered BSA units will continue to discriminate against gay leaders," the memo reads. "We will continue to advocate for a fully inclusive and welcoming BSA for leaders and scouts who are gay and/or transgender, and we encourage those synagogues who elect to rejoin the BSA to participate whole-heartedly in this effort."
The Boy Scouts of America, which was founded in 1910, did not allow openly gay youths to be scouts until 2013. That policy change took effect on Jan. 1, 2014, but the Reform Action Committee continued to shun the Boy Scouts.
"We took very seriously the notion that gay youths in the scouting movement should be able to look at gay adults in the scouting movement and see themselves reflected in that person," said Barbara Weinstein, the committee's director.
The Reform movement is the largest denomination of Judaism in the United States, with 35 percent of American Jews counting themselves as members (although far fewer belong to Reform synagogues). The movement ordains openly gay men and women as rabbis. Reform rabbis also officiate at gay weddings.
"We respect the fact that other faith traditions abide by their own teachings, but we hope that the day will come that the scouting movement is completely inclusive of gay scouts and leaders," Weinstein said.
The Boy Scouts of America did not respond in time to comment for this article.