Weekly roundup of world briefs from JTA
Pope's White House visit to coincide with Yom Kippur
(JTA)—Pope Francis' visit to the White House will coincide with Yom Kippur, meaning that no rabbis likely will be in attendance at the arrival ceremony.
More than 10,000 guests are expected at the ceremony, the Washington Post reported, adding that D.C.-area Jews on their way to synagogue will face traffic jams.
"The Holy Father has a very complicated schedule for this trip, so we worked with that schedule as best we could," Melissa Rogers, executive director of the White House Office of Faith-Based and Neighborhood Partnerships, told reporters last week in a preview of the visit. "Other parts of the Washington, D.C., visit won't overlap with Yom Kippur. And there are also going to be opportunities for people of different faiths to participate in events in the New York and Philadelphia legs of the pope's visit."
The pope's schedule was driven in part by the Conference on the Family in Philadelphia and the U.N. session on the Sustainable Development Goals, which both fall around Yom Kippur, Ben Rhodes, deputy national security adviser for Strategic Communications, said during the briefing.
"But I think the Vatican was very accommodating, and we were very focused on ensuring that the American Jewish community would be able to participate in important interfaith efforts to be a part of this visit of the pope," Rhodes said.
Francis and President Barack Obama are scheduled to have a one-on-one meeting at the White House on Wednesday, and the pope will address a joint session of Congress the following day.
Jewish publication may drop Coulter over 'F-ing Jews' tweet
(JTA)—A conservative Jewish publication may drop conservative political pundit Ann Coulter's column in the wake of her tweet slamming Republican candidates for pandering to "f---ing Jews."
The founder of the online Jewish World Review, Binyamin Jolkovsky, told the Daily Beast that he has reached out to Coulter but that she had not responded as of Friday.
Her latest column, which appeared on the website on Sept. 17, a day after the CNN Republican debate and her infamous tweet and follow-up tweets, included an editor's note reading: "This column was prepared before the author's anti-Semitic rant. JWR reached out to her and awaits her reply."
Her column has been appearing on the website since 2000.
"She could have been drunk, she could have been high, I don't know, I have to give her the benefit of the doubt... but I don't have to delude myself," Jolkovsky told The Daily Beast. "Pandering to Jewish money is about as anti-Semitic a stereotype as you could put forth. Her 'eff-ing Jews' comment is not identifying Israel—it's identifying Jews, plural, and all Jews. There is no excuse for that. You can't just wiggle out of something that vile and hateful."
Jolkovsky said it was the first time that Coulter has not emailed him back in a timely manner. He said he has not yet decided whether to pull her column, but that many readers would like to see that happen.
Coulter defended her " f---ing Jews" tweet saying "It's not about Jewish people; it's about Republican panderers."
She later called her comments "pro-Semitic. Where is all the GOP pandering on Israel getting us? US becoming Mexico very bad for Israel. "
Body of missing Israeli man found in river near Ukraine pilgrimage site
JERUSALEM (JTA)—The body of an Israeli man who was missing in Ukraine since Rosh Hashanah was found floating in a river near the Uman grave of the founder of the Breslov Hasidic movement.
Amir Ohana, 28, was found Saturday by volunteers from Israel's ZAKA rescue and recovery organization. It is believed that he fell into the river while sitting on the riverbank, ZAKA said in a statement, which noted he was wearing his Shabbat clothes but without shoe or socks.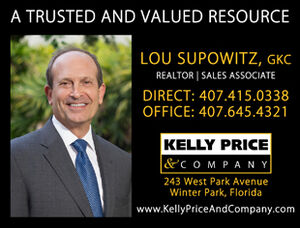 Ohana, a father of three, was last seen on Sept. 15, when he said he was going into the forests near Uman to meditate alone.
He had a serious medical condition, reported to be epilepsy. Because of his illness, he was not able to purchase insurance for the trip.
ZAKA, whose search team included dogs, a drone and some 100 volunteers from among the Breslov Hasidic pilgrims, said it was working with the Israeli Foreign Ministry and the Israeli Embassy in Ukraine to return the body to Israel.
Ohana's wife, Meital Tohar, had pleaded for the return of her husband in a Facebook post last week.
Since the fall of communism, Uman has seen the arrival of thousands of pilgrims on the Jewish New Year who come to visit the gravesite of the Breslovers' founder, Rabbi Nachman.
The pilgrimage has created friction between the predominantly Israeli arrivals and locals, many of whom resent the cordoning off by police of neighborhoods for the pilgrims. Prior to Rosh Hashanah, Ukrainian nationalists destroyed a tent city erected by Hasidic Jews for the pilgrims.
Best-selling novelist Jackie Collins dies at 77
(JTA)—Jackie Collins, whose steamy novels sold more than 500 million copies, has died following a six-year battle with breast cancer that she never divulged to the public.
Collins, the daughter of a Jewish father and an Anglican mother, died Saturday in Los Angeles. She was 77.
Her best-selling novels, mostly depicting the lives of women in Hollywood, have been sold in 40 countries throughout the world. Her 1983 novel "Hollywood Wives," which sold more than 15 million copies, spawned several sequels and a television miniseries.
Collins' work spawned controversy. Her first novel, "The World Is Full of Married Men" published in 1968, was banned in Australia and South Africa. Romance novelist Barbara Cartland called it "nasty, filthy and disgusting."
Collins had her last interview with People magazine, which first reported her death, a week ago. She said her breast cancer diagnosis came more than six years ago, but she only told her three grown daughters, Tracy, 54; Tiffany, 48; and Rory, 46 about it.
"Looking back, I'm not sorry about anything I did," she told People.
She was the younger sister of actress Joan Collins of "Dynasty" fame.
Collins "lived a wonderfully full life and was adored by her family, friends and the millions of readers who she has been entertaining for over four decades," the family said in a statement posted on the novelist's website. "She was a true inspiration, a trail blazer for women in fiction and a creative force. She will live on through her characters but we already miss her beyond words."
Collins was born in London and moved to the United States in the 1980s.
Reykjavik mayor says boycott of Israeli goods only meant for 'occupied areas'
(JTA)—The mayor of Iceland's capital said he will recommend that its City Council reform its resolution to boycott all Israeli products.
Only goods produced in "occupied areas" of Israel will be boycotted by the City Council, Reykjavik Mayor Dagur Eggertsson told the Icelandic national broadcaster RUV, the English-language Iceland Monitor reported Saturday.
Eggertsson said he will suggest at the City Council meeting on Thursday that the lawmakers retract the resolution in its current form and take steps to reform it, according to RUV.
"I expected a reaction, but not on this scale," Eggertsson said. "It appears to be a stronger reaction than when Iceland declared support for an independent Palestine" in 2011.
In 2013 through this year, Iceland's imports from Israel totaled approximately $6 million—mostly machinery and Dead Sea chemicals—according to the Times of Israel.
The Reykjavik City Council passed the resolution on Sept. 15, saying that the municipality would not purchase any Israeli goods "as long as the occupation of Palestinian territories continues," Iceland Magazine reported.
In an explanatory memo, the council said the City of Reykjavik supports the right of Palestinians to independence and condemns "the Israeli policy of apartheid" in the West Bank and eastern Jerusalem.
Bjork Vilhelmsdottir, a councilwoman with the Social Democratic Alliance, introduced the motion.
Israel's Foreign Ministry condemned the council's decision.
Brazil signals discomfort with appointment of ex-settler leader as envoy
JERUSALEM (JTA)—Brazilian President Dilma Rousseff has expressed discomfort with the appointment of a former settler leader as Israel's ambassador to her country.
Rousseff sent a backchannel message to Israel with her concerns that accepting Dani Dayan will signal "support for the settlement enterprise," the Hebrew-language news website Ynet reported Sunday.
An official Brazilian refusal to accept the appointment could spark a diplomatic crisis between the two countries, according to Ynet. The rejection of an ambassador is rare.
Late last month, dozens of Brazilian organizations signed a petition calling on Rousseff to reject the appointment, calling it a "violation of the international legitimacy and sovereignty of Brazil."
Dayan, an Argentina native, served as chairman of the Yesha Council for six years, until 2013.
Brazil, the largest country in Latin America, is the seventh largest economy in the world. Israel is working to develop commercial links with international markets in South America, especially Brazil.
"Latin America is one of the main objectives of the State of Israel in the context of its efforts to develop markets that will contribute to increasing economic growth," Netanyahu said in a statement in early August announcing the appointment. "I am confident that Dani Dayan will bring to the post his considerable experience and will deepen relations between Israel and Brazil."
Brazil recognized Palestine in 2010.
Tiger who killed New Zealand zookeeper born in Israel
(JTA)—The Sumatran tiger who attacked and killed a New Zealand zookeeper was born in Israel.
The tiger, named Oz—in Hebrew it means strength or might—attacked veteran zookeeper Samantha Kudeweh, 43, at the Hamilton Zoo on Sunday morning, the Times of Israel reported. Kudeweh, the zoo's curator, had 20 years of experience.
The zoo will remain closed until Thursday, according to The Associated Press.
Oz, the zoo's only male tiger, was brought to the Hamilton Zoo in 2014 as part of the Global Species Management plan for Sumatran tigers, according to the New Zealand Herald. It is not known whether the animal will be put down.
Two tiger cubs were born at the zoo last year. Sumatran tigers are considered critically endangered.
Planned Parenthood will not party at Nashville JCC after all
(JTA)—The Gordon Jewish Community Center in Nashville, Tennessee, canceled a rental agreement allowing the local Planned Parenthood chapter to hold a fundraiser on its property.
The JCC's decision to revoke the agreement with the family-planning group and abortion provider, which has come under attack from Republicans, came in response to "apparent pressures from some of the center's members," The Tennesseean newspaper reported last Friday.
Planned Parenthood of Middle & East Tennessee had been scheduled to hold a fundraising cocktail party at the JCC on Oct. 1, an event featuring Nashville Mayor-elect Megan Barry and her husband.
Planned Parenthood has moved the event to a different venue but is not publicizing its identity.
Leslie Sax, the JCC's executive director, declined to comment to the newspaper.
Planned Parenthood officials told The Tennessean that JCC officials said that several Catholic members had started to pressure the center to cancel the rental contract.
"We're disappointed that they pulled out on such short notice," said Jeff Teague, president and CEO of the Planned Parenthood chapter. "A huge number of our major donors are members of the JCC. They're very upset, obviously, that the community center did that with such short notice. We're disappointed that they didn't take a stronger stance. Basically, they've caved to a bunch of bullies."
Planned Parenthood has been under attack from Republicans and anti-abortion activists for allegedly profiting from the sale of fetal tissue for medical research, a claim the nonprofit denies.
After learning of the cancellation, a Facebook group called Protest Planned Parenthood Nashville wrote on its page: "Due to much prayer and a coordinated effort by GJCC members, the Jewish Pro-life Foundation and Protest PP Nashville; the Gordon Jewish Community Center has canceled the October 1 Planned Parenthood fundraiser at their facility!!! This is incredible news!"
Britain's new Labor leader, controversial among Jews, claims Jewish ancestry
(JTA)—The new leader of Britain's Labor Party, who has been accused of tolerating anti-Semitism, said he has some Jewish ancestry.
Jeremy Corbyn told The Church Times last week that while his immediate family is Christian, he has a "Jewish element" in his background, the United Kingdom's Jewish News reported.
In the interview with the Christian publication, he described himself as "not anti-religious at all," adding, "I go to churches, I go to mosques, I go to temples, I go to synagogues. I find religion very interesting. I find the power of faith very interesting."
Corbyn's election earlier this month has generated concern in British Jewry's ranks, where many resent his views critical of Israel and endorsement of anti-Semitic enemies of the Jewish state, including the Islamist militant groups Hamas and Hezbollah.
93-year-old Auschwitz guard faces trial pending medical clearance
(JTA)—A German court is waiting for medical clearance before trying a 93-year-old former Auschwitz guard on 170,000 counts of accessory to murder.
If Reinhold Hanning is determined mentally competent to stand trial, it will be the second trial this year of an ex-Nazi over the age of 90.
Anke Grudda, spokeswoman for the Detmold state court, said last week that the trial cannot begin until the health assessment is completed, The Associated Press reported.
While the court disclosed only Hanning's last initial, The U.K. Daily Mail and other media outlets have identified the defendant by his full name.
Hanning is accused of serving as a guard at the notorious extermination camp in Nazi-occupied Poland from 1942 through 1944.
He has said he was not involved in the mass murder at the camp, but prosecutors say he worked on the "ramp" where prisoners were selected to live or die, according to the Daily Mail. It is not clear whether he made life-death decisions himself or merely assisted others in the task.
In April, Oskar Groening, a 94-year-old former Auschwitz guard was sentenced to four years in prison for his role in the murder of 300,000 Hungarian Jews at the extermination camp. While he expressed remorse and accepted moral responsibility for his role, and did not ask for leniency, he has appealed the sentence.
Austrian prosecutor to review convicted Jewish historian's discrimination claims
(JTA)—Austria's economy ministry said it asked prosecutors to examine claims of discriminatory treatment in the trial of a Jewish historian facing prison for omitting his aunt from an application for Holocaust restitution.
Stephan Templ, the historian, is to report to prison on Sept. 28 to serve out his 2014 sentence of one year in jail for fraud against the Republic of Austria because he left out the aunt from the application he filed in 2006 on behalf of his mother.
The examination pertains to documents that suggest that an Austrian public notary, Helmut Scheubrein, also omitted at least one beneficiary whom he was told existed from a list of heirs to the asset for which Templ's mother received restitution.
Scheubrein, who submitted the list in 2007, was not prosecuted while Templ—who in 2001 wrote a book highly critical of Austria's restitution record—received for the same actions a punishment which the Anti-Defamation League described as "extraordinary" and raising "some uncomfortable questions."
Templ said this showed "discriminatory treatment" of his prosecution, which he and other critics have called a vendetta, though Austrian authorities denied this.
"The allegations of Mr. Templ concerning Dr. Scheubrein are new to us," Economy Ministry spokesperson Harald Hoyer told JTA on Sept. 17, adding that his office transmitted the information for examination by "the competent public prosecutor."
On Sept. 16, the human rights lawyer Robert Amsterdam, who is representing Templ pro bono, sent a harshly worded letter to Austrian President Heinz Fischer, whose office earlier this month cited declined ADL's request to pardon Templ.
"Mr. Templ is now a convicted criminal because the Republic of Austria claims an application form he filled out for restitution is homologous with serious fraud. Unless and until you change that, Austria carries his conviction on its shoulders," Amsterdam wrote.
Pharrell Williams concert venue in South Africa drops legal bid to fend off BDS
CAPE TOWN, South Africa (JTA)—Organizers of a concert by American pop star Pharrell Williams have abandoned their legal action against pro-Palestinian demonstrators protesting against his presence there.
The Sun International hotel group had launched an urgent court interdict on Sept. 14 to limit the number of protesters outside Williams' Sept. 21 concert in Cape Town, according to ewn.co.za. But the group withdrew its court application, due to be heard last Friday, against the local branch of the Boycott, Divestment and Sanctions movement against Israel, or BDS.
BDS South Africa spokesman Kwara Kekana described the hotel company's move as an about-face.
"For us it's not only a Palestine victory, but it's a victory for freedom of expression," he said.
Pro-Palestine protesters have been agitating against the American pop star since he concluded a promotional deal with major national retailer Woolworths, due to its trade ties with Israel. Woolworths denies sourcing produce from the West Bank or other disputed territories.
Last month, BDS South Africa board member Braam Hanekom said, "[Williams] is about to face the biggest backlash any artist has faced in South Africa in over 30 years, since the days of apartheid. He is walking into a very angry, unhappy environment because he has chosen to walk with Woolworths," he told Reuters following a decision by the City of Cape Town to deny an application by thousands to protest at Williams' concert.
Hanekom threatened that protesters may block roads on concert nights or rally inside venues. A second concert is due to take place in Johannesburg.