Weekly roundup of world briefs from JTA
Trump retweets compliment from feed that posts fears of 'white genocide'
WASHINGTON (JTA)—Donald Trump posted a flattering message from a Twitter account that features claims that Jews and others are carrying out a genocide against whites.
It was not immediately clear if the Twitter account, @WhiteGenocideTM, is a hoax site or a genuine white supremacy advocacy feed, or some combination of both.
The feed in recent weeks has alternated between tweets in support of Trump, the front-runner in the race for the Republican presidential nomination, and those peddling anti-immigrant and racially charged propaganda.
Last Friday, WhiteGenocideTM replied to a tweet by Trump mocking former Florida Gov. Jeb Bush, another candidate in the race.  The reply tweet had attached to it a photomontage of Bush as a vagrant outside Trump Tower, the real estate magnate's New York property, bearing a cardboard sign "Vote Trump."
Trump "manually" retweeted the reply tweet, meaning he added quotation marks so that it would appear under his own Twitter handle. Although the text of the tweet did not include any racially charged language, the effect was to have Trump's official portrait appearing above the handle "WhiteGenocideTM."
WhiteGenocideTM's Twitter page lists its residence as "Jewmerica" and includes a link to a short film glorifying Adolf Hitler as a savior of Europe.
Trump's manual retweet drew immediate scorn, including from Bush's campaign. The Trump campaign did not respond to multiple media requests for comment in the day after he posted the flattering retweet, including from JTA.
WhiteGenocideTM, in response to a request on Twitter by JTA, identified as Sam Hyde, a stand-up comedian whose repertoire includes a routine that mocks Muslims and notions of racial equality. The claim could not be immediately verified, and JTA posted a query seeking confirmation on the Facebook page of Million Dollar Extreme, a shock comedy trio that includes Hyde.
Among Hyde's exponents online are far-right websites.
Hyde in 2013  pranked a TEDx symposium at Drexel University claiming to have just returned from Africa, where he said he was training natives in Javascript.
A.V. Club, profiling Million Dollar Extreme in 2013, called the trio "comedy provocateurs."
"MDE videos, YouTube comments, and tweets sometimes espouse some pretty heinous views in the service of a joke, and the group doesn't tend to 'wink' when it's ironically adopting the personas of scummy Internet denizens," the entertainment news and criticism site said.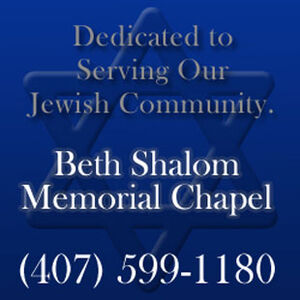 A Jan. 13 WhiteGenocideTM tweet with a cartoon depicting Trump gassing Sen. Bernie Sanders, I-Vt., a Jewish candidate for the Democratic presidential nomination, has been removed, but not before being captured by various media.
Since the scandal erupted, "WhiteGenocideTM" has reconfigured its Twitter page as a mocking tribute to Sanders, in one Tweet praising him for advancing a "Jewish America" and saying "Hitler & Marx would be proud of you."
Polish town unveils Holocaust monument to murdered Jewish residents
WARSAW, Poland (JTA) – A Polish town unveiled a monument to thousands of its Jews murdered in the Holocaust.
The monument unveiled last Friday in Suwalki is at the site of the northeastern town's synagogue destroyed in 1956 after being severely damaged by the Germans during the Nazi occupation.
Its inscription reads, in Polish, Hebrew and English: "In the memory of some 5,500 pre-war Jewish residents of Suwalki murdered during World War II as a result of the policy of extermination of the German occupier."
Local Christian organizations were involved in the project to build the monument. Talks to recognize the town's prewar Jewish population began in 2011.
The Jewish community of Suwalki was founded in 1821 and its Great Synagogue was built the same year. Local authorities razed the synagogue, which was in ruins.
Jews accounted for about one-third of the population of Suwalki before they were deported by the Nazis.
Auschwitz ceremony marking 71st anniversary of liberation
WARSAW, Poland (JTA)—President Andrzej Duda of Poland and Kolinda Grabar-Kitarovic of Croatia are expected to attend the ceremony at the Auschwitz memorial marking the 71st anniversary of the concentration camp's liberation.
Dozens of survivors and their relatives will also be on hand for the Jan. 27 commemoration. Red Army troops liberated Auschwitz on that date in 1945—the United Nations has designated the date as International Holocaust Remembrance Day.
The Nazis murdered 1.1 million people at Auschwitz-Birkenau, mostly Jews, but also Poles, Roma and Soviet prisoners. The commemoration features the theme "Returns."
"Remembering all the victims, in a special way, during the upcoming anniversary, we want to mention people who, despite enormous trauma, attempted to return to normal life," Piotr Cywinski, director of the Auschwitz Museum, said in a statement.
Some survivors returned to their families and to ruined cities, such as Warsaw, which was destroyed by the Germans.
"Others tried to restore a normal life after the hell of the Holocaust, and created, among others, the new State of Israel," Cywinski said.
On Jan. 26, there will be a meeting with Andrzej Pilecki, the son of a Polish resistance fighter who was voluntarily imprisoned in Auschwitz. After escaping from the camp, Witold Pilecki authored the first comprehensive Allied intelligence report on the genocide in Auschwitz and on the Holocaust. In 1948 he was sentenced to death for treason by the Communist authorities.
A record 1.72 million visitors came to the Auschwitz memorial in 2015, the museum announced earlier this month.
On Saturday, the museum published a report on its activities in 2015.
"Seventy years after the war our modern world increasingly worries us," Cywinski wrote in his introduction to the report. "We all see and feel the growth of populism, xenophobia, nationalism, anti-Semitism, terrorism, wars. Meanwhile, we know well—too well—where power of hatred leads."
Iranian couple arrested carrying forged Israeli passports
(JTA)—An Iranian couple was arrested in India while trying to board a British Airways flight because they were carrying forged Israeli passports.
The husband and wife were also carrying their original Iranian passports when they were arrested Jan. 21 at Chennai Airport, the New Indian Express reported Saturday.
They had met and married while working in India and had planned to settle in the United States. The couple reportedly thought it would be easier to enter the U.S. with Israeli passports.
Airport police told the newspaper that the passports were forged in Goa in India, where the man was working.
U.S. joins Moroccan conference on protecting minorities in Muslim lands
WASHINGTON (JTA)—The United States is participating in a Moroccan government conference on protecting minorities, including Jews, in Muslim lands.
Arsalan Suleman, the State Department's envoy to the Organization of Islamic Cooperation, and Knox Thames, its adviser for religious minorities in the Middle East, will attend this week's four-day conference in Marrakesh, the State Department said Jan. 21. Thames will meet with the country's Jewish community leaders during the visit.
A declaration by the Moroccan government and the Forum for Promoting Peace in Muslim Societies, an Abu Dhabi-based group co-sponsoring the conference, calls the recent atrocities against religious minorities carried out by Muslim extremists "a slander against God" and a "betrayal of the faith."
"Such conditions obligate the Muslim majority to protect the minorities, their religions, their places of worship, and other rights," the declaration said.
Morocco's moderate Muslim kingdom is known for the protection it affords its Jewish community.
Merkel: Anti-Semitism in Germany 'more widespread than we can imagine'
BERLIN (JTA)—Germany must set clear boundaries in the fight against anti-Semitism, Chancellor Angela Merkel said ahead of International Holocaust Remembrance Day.
Anti-Semitism in Germany is "more widespread than we can imagine," Merkel said in a conversation with Jewish media expert Oren Osterer in a podcast aired Saturday, noting several fronts: schools, social media and legal measures.
Merkel agreed it was especially important to reach young people coming to Germany from countries where hatred of Israel and Jews are common. Germany had some 500,000 applications for asylum in 2015, the vast majority from Syria, Iraq, Afghanistan and other Muslim countries.
"You can try arguing again and again" to reeducate Holocaust deniers or anti-Semites, but in the end "you also have to set clearer boundaries... and let them know that this has no place in our society," Merkel said, adding that she has intervened personally with Facebook regarding hate propaganda.
The chancellor, who will attend the Jan. 25 opening of an exhibition of art by survivors of ghettos and concentration camps, also said she was moved that Israel's Yad Vashem memorial had been willing to send these items to Germany.
"It shows that there is a close cooperation and a certain trust" between Germany and Israel's Holocaust memorial. "It is something emotional and reminds us that we have an everlasting responsibility for what happened in the past—for the Shoah.
"It is very, very important that each generation faces this German history, that each generation recognizes this history," she said, adding that the exhibition "reminds us of the terrible suffering."
On reaching youth, Merkel said, "We have a great challenge ahead of us." She said along with teaching about the Holocaust, educators should share the richness of the Jewish contribution to Germany, both past and present.
"This is why a visit to the Jewish Museum in Berlin is very important," Merkel said, adding that her own visits there have been very emotional. But, she acknowledged, Jewish life today is not in a museum. One must also celebrate the return of Jewish life in Germany and fight against anti-Semitism, she said, and "this brooks no compromise."
Report: Bloomberg considering presidential run
WASHINGTON (JTA)—Former New York Mayor Michael Bloomberg reportedly is exploring a presidential run.
The New York Times on Saturday anonymously quoted aides and associates of Bloomberg, a media magnate and three-term New York mayor, as saying he saw an opening in case Donald Trump and Sen. Bernie Sanders, I-Vt., won the Republican and Democratic nominations, respectively.
Bloomberg, 73, was mayor of New York from 2002 to 2013. He was a Democrat until his first run, in 2001, when unable to secure the party's nomination, he became a Republican. He became an independent in 2007.
Earlier this month it was revealed that Bloomberg commissioned a poll to test how he would fare in a presidential run. Bloomberg previously considered presidential runs, but had concluded that an independent's chances are near zero.
Now, however, according to the Times, he feels that the prospect of Trump, a populist whose campaign has been fueled to a great degree by anti-immigrant rhetoric, facing off against Sanders, a social democrat who like Trump rails against the political establishment, could change that calculus.
According to the article, Bloomberg would consider spending up to $1 billion of his own money on a run. He is much less likely to enter the race if Hillary Clinton, the former secretary of state who is the front-runner among Democrats, emerges as the candidate.
Clinton still prevails in national polls, but Sanders has begun to surpass her in polling in the first two voting states, Iowa and New Hampshire.
Bloomberg, who like Sanders is Jewish, has maintained close ties to Israel, making a last-minute visit to the country during its 2014 war with Hamas to show that travel was safe in the face of a brief Federal Aviation Authority ban.
He won the inaugural $1 million Genesis Generation Challenge in 2014, a prize awarded for "engagement and dedication to the Jewish community and/or the State of Israel." His charity, Bloomberg Philanthropies, has provided $1.5 million to Tel Aviv and Jerusalem in urban innovation grants.
Bloomberg made his fortune, now valued at approximately $40 billion, from the media and financial data company he founded, Bloomberg L.P.
David Blatt, celebrated Israeli basketball coach, fired by Cleveland Cavaliers
(JTA)—The Cleveland Cavaliers fired Israeli-American head coach David Blatt, who led the team to the NBA Finals last season and to the best record in the Eastern Conference midway through this one.
Blatt confirmed that he was fired last Friday in an announcement by his agency. He also released a statement thanking the Cavaliers.
"I am very grateful to have had the opportunity to serve as the Head Coach of the Cleveland Cavaliers," Blatt said in the statement. "I'd like to thank Dan Gilbert and David Griffin for giving me this opportunity and am honored to have worked with an amazing group of players from LeBron James, Kyrie Irving and Kevin Love through our entire roster. I'd also like to express my extreme gratitude to my coaching staff. I am indebted to them for their professionalism, hard work, loyalty and friendship. I am proud of what we have accomplished since I have been the Head Coach and wish the Cavaliers nothing but the best this season and beyond."
Assistant coach Tyronn Lue will succeed Blatt, having agreed to a three-year deal, according to Yahoo! Sports.
Cavaliers general manager David Griffin did not consult superstar forward Lebron James before making the coaching change, ESPN reported.
Many Cavaliers players, especially the veterans, felt that Blatt was unprepared for the job and questioned whether he knew the NBA well enough to guide them to a championship, ESPN reported.
Blatt took Maccabi Tel Aviv to an improbable Euroleague championship in 2014 before becoming the first coach to leap from that league to an NBA head coaching position later in the year.
Growing up a Boston Celtics fan in Framingham, Massachusetts, Blatt played high school basketball and attended Hebrew school at Temple Beth Am. He went on to play point guard at Princeton University.
During college, Blatt played for a kibbutz basketball team in the summer. He won a gold medal in the 1981 Maccabi Games with the U.S. basketball team.
Blatt played nine of the next 12 years in Israel before retiring in 1993 to become a coach. He coached in Israel, Russia and around Europe. As head coach of Maccabi Tel Aviv, Israel's dominant professional basketball team, Blatt became a local celebrity and won respect around the world.
Blatt's Israeli wife and four children live in Tel Aviv.
After initially struggling to adapt to the NBA game, the Cavaliers under Blatt made it to the 2015 NBA Finals, where they lost to the Golden State Warriors in six games. So far this season, they have the best record in the Eastern Conference.
In a season and a half at the helm, Blatt guided the Cavaliers to an 83-40 record. His .675 winning percentage was the best of any coach in franchise history.
Obama to speak at Righteous Among the Nations ceremony at Israeli Embassy
WASHINGTON (JTA)—President Barack Obama will speak at a ceremony honoring Righteous Among the Nations at the Israeli Embassy in Washington, D.C., a sign of warmed ties between Obama and Israel's government.
Obama's appearance at the Jan. 27 ceremony, marking International Holocaust Remembrance Day and conducted together with Yad Vashem, Israel's Holocaust memorial authority, is the latest signal that the Obama administration and the government of Israeli Prime Minister Benjamin Netanyahu are putting behind them tensions created by the Iran nuclear deal.
An official ceremony for Righteous Among the Nations has never been held in the United States.
"It is a great privilege to recognize, on behalf of the Jewish state, the heroism of those to whom the Jewish people owe the highest debt of gratitude," Israeli ambassador Ron Dermer said in a statement. "I also deeply appreciate President Obama's acceptance of our invitation to speak at this historic event. It will be a worthy tribute to the worthiest among us."
Ties between the U.S. and Israeli governments were frayed during the months leading to the finalization of the sanctions relief for nuclear rollback deal between Iran and six major powers, which Netanyahu vigorously opposed.
The deal went through late last year and was formally launched last week. In recent months, the sides have made an effort to show that while they still disagree on the deal, they are back to working closely together. Netanyahu and Obama had a friendly summit in November in Washington.
Netanyahu met last week at the World Economic Forum in Davos, Switzerland, with Secretary of State John Kerry, the Iran deal's lead champion, and Vice President Joe Biden. All parties said the meetings were productive. Bilateral negotiations to continue and to expand the U.S. defense assistance package to Israel have intensified in recent weeks.
"I think he recognized that the fight's over and we can move on," Kerry told the media this week after meeting with Netanyahu.
Dermer's invitation and Obama's acceptance is notable in itself. The ambassador was deeply involved in making the case in Congress against the Iran deal, and reports have circulated that some administration officials prefer not to deal with him. Netanyahu has stood by his envoy, and a number of Democrats in Congress, including backers of the deal, have praised him for striving to maintain good relations with the caucus despite differences over the deal.
Yad Vashem is the authority that confers the title Righteous Among the Nations upon non-Jews who risked their lives to save Jews during the Holocaust
The ceremony will recognize Roddie Edmonds, an army sergeant who while being held captive in a German prisoner of war camp, refused orders from a German commander to identify Jewish POWs under his command; Lois Gunden, an American teacher in France who made the children's home she ran a safe haven for Jewish children, and Walery and Maryla Zbijewski, a Polish couple who cared for a Jewish girl who had managed to flee with her mother from the Warsaw Ghetto.