Weekly roundup of world briefs from JTA
Lena Dunham hospitalized, to undergo surgery
(JTA)—Lena Dunham, the creator and star of the HBO series "Girls," has been hospitalized and will undergo surgery.
Dunham, 29, was taken to the hospital Saturday morning, a spokesperson for the actress said in a statement, after reportedly suffering the rupture of an ovarian cyst, part of her ongoing battle with endometriosis.
She has been public about the effects of the chronic disorder, in which tissue that normally lines the uterus grows outside the uterus. In a Facebook post early last month, Dunham said she would not be doing any interviews prior to the "Girls" season premiere on Feb. 21 due to the illness.
"I am currently going through a rough patch with the illness and my body (along with my amazing doctors) let me know, in no uncertain terms, that it's time to rest," Dunham wrote.
She added, "So many women with this disease literally don't have the option of time off and I won't take it for granted."
According to the Endometriosis Association, endometriosis is a painful disease that affects at least 6.3 million women and girls in the U.S., 1 million in Canada, and millions more worldwide.
Dunham, who is Jewish, also writes and directs the HBO series "Girls," now in its sixth season, about a group of 20-something women in living in Brooklyn, New York.
Cruz dents Trump with Saturday wins, Sanders picks up 2 states
WASHINGTON (JTA)—With two more wins, Ted Cruz emerged as the likeliest challenger to front-runner Donald Trump in the Republican presidential race.
Among the Democrats, Bernie Sanders also picked up two states in nomination contests on Saturday, but it wasn't enough to reduce the delegate lead of Hillary Rodham Clinton, who won one state.
Cruz, a Texas senator, defeated Trump, a billionaire real estate magnate, in Kansas and Maine, while Trump won contests in Louisiana and Kentucky.
The victories distinguished Cruz from the two other Republican challengers, Sen. Marco Rubio, R-Fla., and Ohio Gov. Kasich. Cruz has now won six states to Trump's 12, while Rubio has only one state in his column and Kasich none.
Cruz bested Trump by wide margins in the states he won; the margins were much tighter in the Trump victories.
Mitt Romney, the 2012 candidate, on Thursday urged voters to vote for anyone but Trump.
In Louisiana, Trump eked out a victory with the help of early voters; ballots could be cast in the state from Feb. 1. Cruz led among late deciders, according to the FiveThirtyEight polling analysis website.
Trump ended the day with 378 delegates, Cruz has 295, Rubio 123 and Kasich 34, according to The New York Times count. To win the nomination, a candidate must reach 1,237 delegates.
The next big contest for Republicans is in Michigan on Tuesday. Rubio and Kasich face do-or-die contests in their home states, Florida and Ohio respectively, on March 15.
Sanders picked up Nebraska and Kansas in the Democratic voting on Saturday, while Clinton was the winner in Louisiana. Sanders now has seven state wins to Clinton's 12. He is the first Jewish candidate to ever win nomination contests in a presidential run.
While Sanders won two of the three states in contention for Democrats on Saturday, Clinton was the victor in delegates, 55-47. She now leads in delegates, 1,121 to Sanders' 479, with 2,383 needed for the nomination. Sanders partisans point out that about 450 of the delegates in the Clinton count are "superdelegates," party members who have said they prefer Clinton but are free to change their mind come the convention.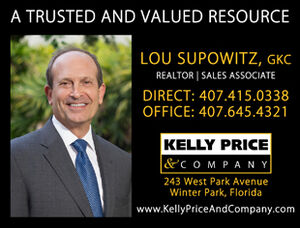 Still, Sanders faces a narrow path to victory. Clinton continues to pick up the larger states and does substantially better among minorities. Polls show her with substantial leads in many of the major primary states coming up, including Michigan on Tuesday and Florida on March 15.
Should Sanders accrue more delegates state by state by that time, the superdelegates would be under intense pressure to commit to him.
Rally for Robert Levinson urges US-Iran cooperation for his release
(JTA)—The family of  Robert Levinson, a Jewish-American who disappeared from Iran in 2007, held a rally calling on the United States and Iran to work together for his release.
Some 200 people attending the rally Saturday in Coral Springs, Florida, where Levinson lives, pinned yellow ribbons to their clothing and held signs with the hashtag reading #WhatAboutBob. The ribbons were reminiscent of the Iran hostage crisis in the late 1970s and early '80s, when dozens of Americans were held captive in Iran.
Members of the Levinson family, representatives of the FBI and politicians spoke at the rally, the Sun Sentinel newspaper reported.
Wednesday will mark nine years since Levinson, a private detective and former FBI agent, went missing from Iran's Kish Island during what has since been revealed as a rogue CIA operation.
At the rally, glass jars were filled with 3,288 hand-painted yellow rocks, each representing one day that Levinson, 68, has been held hostage.
The Obama administration said in January that Iran will "deepen its coordination" with the United States in efforts to find Levinson and return him to his family. Last month, the U.S. Senate unanimously approved a nonbinding resolution urging Iran to fulfill its pledge to help find Levinson.
Former Auschwitz medic, 95, found unfit to stand trial
(JTA)—A former Auschwitz medic, now 95, has been found unfit to stand trial for his role in the murder of more than 3,600 people at the Nazi death camp.
A court-appointed physician determined that Hubert Zafke's health is too poor to go on trial, Neubrandenburg state court told the dpa news agency last Friday, according to The Associated Press. Other experts will examine Zafke ahead of a hearing scheduled for March 24.
His trial failed to begin as planned on Feb. 29 after a doctor rule he was unfit to be transported to court.
Zafke is charged with being an accomplice to the murders of 3,681 people at the death camp. Prosecutors say the medic's unit in which he served placed the Zyklon-B pesticide crystals into the gas chambers at Auschwitz, where up to 6,000 Jews were killed per day, and was "supportive of the running of this extermination camp," according to Deutsche Welle.
Zafke does not deny he served at Auschwitz, but says he did not see or participate in any of the murders. His attorney says he knew people were being murdered at Auschwitz but never took part in the killings.
Reportedly he was on duty when teenage diarist Anne Frank arrived at the death camp on Sept. 5, 1944. She was transferred later to the Bergen-Belsen concentration camp, where she died of typhoid.
10 Israelis indicted in US for employing illegal workers at mall kiosks
(JTA)—An Israeli-American man who owns kiosks in shopping malls in several U.S. states was among 10 Israelis indicted for illegally employing 140 Israeli nationals to sell Dead Sea beauty products.
Omer Gur Geiger, of Raleigh, North Carolina, and nine other men and women were arrested last week and indicted Friday in a Virginia federal court. They are employees of a North Carolina-registered company, Stanga, operating mall kiosks selling products said to be made from Dead Sea minerals under the All That's Natural label.
Stanga was registered in North Carolina in 2007 with Geiger as the agent. It is part of a larger venture called Rasko, which reportedly recruited Israelis to work in the U.S. kiosks, helping the Israeli nationals obtain travel visas, or B-2 visitor visas, in order to enter the country, according to the indictment.
FBI agents tracked more than $14 million in sales over the past five years. According to the investigation, many of the Israeli salespeople did not have work visas and the company did not pay taxes on the employees, the NBC affiliate WRAL-TV reported.
"The object of the conspiracy was for the co-conspirators to use the proceeds of their conspiracy to defraud and commit offenses against the United States to transport foreign nationals on B-2 visas to the United States for the purpose of those foreign nationals on B-2 visas engaging in work, and to pay, house, and transport those foreign nationals on B-2 visas once they were in the United States," according to the indictment.
Gur was charged with 34 counts of conspiracy to defraud the United States, visa fraud, encouraging and inducing illegal entry, harboring illegal aliens, transporting illegal aliens and conspiracy to launder money, WRAL reported, citing the indictment.
The young Israeli salespeople are known to be aggressive in their sales pitch. They generally use their commissions and earnings to fund post army treks.
The other nine named in the indictment are Boaz Ben Cnaan, Shlomo Genish, Zion Sason, Eyal Katz, Rita Berkovich, Ido Rodes, Guy Mazon, Shimon Mizrahi and Shai Yona.
Nancy Reagan dies, former first lady recalled as 'great friend' of Israel by its leaders
(JTA )—Nancy Reagan was remembered as "a great friend" of Israel by its country's leaders expressing their condolences on the former first lady's death.
Reagan died Sunday at her home in Bel-Air, California, of congestive heart failure, her assistant said. She was 94.
She will be buried next to her late husband at the Ronald Reagan Presidential Library in Simi Valley, according to the TMZ entertainment website, which first reported Reagan's death, citing a close family member.
President Ronald Reagan died in 2004. The couple were married 52 years, and Nancy Reagan took care of her husband while he suffered from Alzheimer's disease during the last decade of his life.
"I remember Nancy as a noble woman who supported President Reagan and stood by his side," Israeli Prime Minister Benjamin Netanyahu said in a statement issued Sunday afternoon. "She will be remembered as a great friend of the State of Israel."
Former Israeli President Shimon Peres in a statement wished his condolences "to the whole Reagan family, her friends and all citizens of the United States." He called Nancy Reagan "President Ronald Reagan's dedicated wife, a true partner in the president's unique leadership, including his strong friendship with Israel."
"I recall her noble nature and fierce fight against drugs and alcohol amongst youth. During her time as first lady, Reagan would illuminate the White House with a big smile and open heart."
Nancy Reagan was known for her "Just Say No" to drugs campaign while serving as first lady. She was ridiculed for excessive spending and later accused of wielding too much power in the White House, especially in the hiring and firing of advisers, while consulting astrologers over the president's schedule.
Nancy Davis, born Anne Frances Robbins, majored in drama at Smith College and then worked on the stage until signing a movie contract with MGM in 1949. She met Ronald Reagan in 1950 when he was president of the Screen Actors Guild. They married in 1952.
'Son of Sal' sentenced to life in murders of 3 Brooklyn shopkeepers
(JTA)—"Son of Sal," the Brooklyn serial killer whose three victims included two Jewish men, was sentenced to the maximum prison term of 75 years to life.
Salvatore Perrone, 67, was sentenced last Friday on three counts of second-degree murder in the 2012 shooting deaths of three store owners in the New York borough. The two Jewish shopkeepers were Mohamed Gebeli, 65, and Rahmatollah Vahidipour, 78. The third victim was a 59-year-old Muslim, Isaac Kadare.
Perrone was convicted last month; he maintains he was framed.
Brooklyn District Attorney Ken Thompson in a statement Friday called Perrone a "cold-blooded and unrepentant serial killer."
"He murdered three innocent, honest and hard-working business owners and then spent years acting up in court to delay the fate he received today," Thompson said. " I hope his life sentence will bring some comfort to the victims' families who have suffered so much loss and grief."
Perrone was caught after the final murder when someone recognized his likeness on security camera footage. Police then found a rifle he owned, with his fingerprint, that matched the bullets fired in the murders. He later made statements implicating himself.
Perrone, who sold clothing, covered each of his victims' heads with cardboard or clothing.
Neo-Nazi party wins seats in Slovakia parliament for first time
(JTA)—A neo-Nazi party in Slovakia won seats in the nation's parliament for the first time.
In the results of Saturday's national elections announced Sunday, the People's Party-Our Slovakia garnered 8 percent of the vote, three times more than expected, which is equal to 14 seats. The country's parliament, the National Council, has 150 members.
Party chairman Marian Kotleba had led the neo-Nazi Slovak Togetherness-National Party, a banned party that organized anti-Roma rallies and was sympathetic to the Slovak Nazi puppet state during World War II, The Associated Press reported.
"We have elected a fascist to parliament," Foreign Minister Miroslav Lajcak said of Kotleba, who has referred to NATO as a "criminal organization" and spoken out against the United States, the European Union and immigrants.
The Smer-Social Democracy Party of Prime Minister Robert Fico, which ran on an anti-migrant platform, took 28.3 percent of the vote, or 49 seats, which will require the party to form a coalition. In the previous election, in 2012, Smer took 44.4 percent of the vote, or 83 seats, and was not required to form a coalition.
In July, Slovakia assumes the rotating presidency of the Council of the European Union.