Weekly roundup of world briefs from JTA
4 Israeli soldiers injured in 2 West Bank car-ramming and shooting attacks
JERUSALEM (JTA)—Four Israeli soldiers were injured in two car-ramming and shooting attacks in the West Bank.
Two Palestinians drove into a group of Israeli soldiers early Monday morning at a traffic junction in front of Kiryat Arba, near Hebron, then exited the car and opened fire, injuring one soldier, according to the Israel Defense Forces.
Soldiers at the scene shot and killed the assailants, the IDF said. The shooters had a pistol and a rifle in their possession.
A few minutes later, a second car driven by a Palestinian driver rammed into the soldiers at the same junction, wounding one, according to the IDF. Soldiers killed the driver as he attempted to exit his vehicle. He was found to be carrying two knives, the IDF said.
Two other soldiers were wounded in the attacks.
Two of the assailants were from Hebron and one was from a nearby Palestinian village, the Palestinian Maan news agency reported.
Israel's tourism minister will not visit Germany, citing Nazi past
JERUSALEM (JTA)—Israel's tourism minister said he will not make an official visit to Germany due to its Nazi past.
Yariv Levin of the ruling Likud party said Saturday night that the idea of a visit to Germany makes him "uneasy," Israel Hayom reported Sunday.
Levin missed a major international tourism fair last week in Berlin, where representatives of the Palestinian Authority were present and active.
"I see great importance in the relationship between Israel and Germany," he said. "Within that context, I have met with German officials more than once here in Israel. However, I do feel uneasy visiting Germany."
Last month, Transportation Minister Yisrael Katz, also of Likud, remained behind in Israel when Prime Minister Benjamin Netanyahu and other senior government ministers made an official visit to Germany, where they held an annual joint government session. It was the sixth such session for the two countries celebrating their cooperation.
"As a son of survivors, I do not travel to Germany," Katz told Israel Hayom in an interview last month. "My father escaped on a train from Budapest, and my mother was imprisoned in seven concentration camps in Germany and Poland by the time she was 15.
"I maintain the necessary contacts demanded by the responsibilities of my job, but I do not take part in ceremonies and I do not visit."
Bill restricting non-Orthodox mikvah use in Israel advances
TEL AVIV (JTA)—A bill that would bar Conservative and Reform conversions from taking place at public ritual baths in Israel passed an initial Cabinet committee vote, but only three of the committee's 12 members were on hand for the vote.
The members of the Ministerial Committee on Legislation who did vote Sunday unanimously passed the measure. The remaining nine members chose to be absent, according to reports.
Israel's governing coalition is now obligated to support the bill when it reaches the Knesset floor, though subsequent votes will be delayed until the coalition agrees on its wording.
The bill was proposed by the haredi Orthodox United Torah Judaism faction and supported by the haredi Shas party, as well as by some members of the Religious Zionist Jewish Home party.
Those who voted reportedly were Yariv Levin of Likud, David Azoulay of Shas and Yaakov Litzman of United Torah Judaism.
The bill aims to override a Supreme Court decision in February mandating that the ritual baths, or mikvahs, be open to Conservative and Reform conversions. Along with prohibiting that practice, the measure also may require that women immerse under the supervision of a mikvah attendant to ensure it is conducted according to Orthodox Jewish law.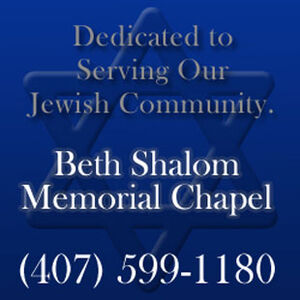 Members of Jewish Home, along with the center-right Kulanu party, objected to the wording of the mikvah attendant provision, according to Israeli reports. The bill will not be passed until the factions reach a consensus wording.
Religious pluralism activists and non-Orthodox leaders objected to the Cabinet vote. The head of Israel's Conservative movement, Yizhar Hess, said the bill was "a law opposing the Jewish people," and the leader of Israel's Reform movement, Rabbi Gilad Kariv, wrote on Facebook Sunday that the bill hurts modern Orthodox Jews as well as the Conservative and Reform movements.
"Integrity, fairness and pleasantness are apparently not part of their 613 commandments," Kariv wrote, referring to the haredi parties. "Gradually, there's an ever-sharper recognition that the divide is not between Orthodox and Reform, but between those who believe in a Jewish and democratic state and those who want a theocracy and halachic state according to Shas and United Torah Judaism."
Netanyahu condemns terrorist attack in Turkey
(JTA)—Israeli Prime Minister Benjamin Netanyahu condemned a car bombing in Ankara, Turkey, that killed dozens of people.
The bomb that exploded at a busy bus stop in the center of the capital on Sunday left at least 37 dead and dozens wounded.
"Israel expresses solidarity with the Turkish people in the war against terrorism and calls on the international community to unite in the fight against terrorism," said a statement issued Sunday evening by the Prime Minister's Office.
Turkey-Israel relations have been strained for several years after a longtime alliance.
Turkish authorities arrested at least 29 people in anti-terror raids and fighter jets struck Kurdish separatist targets in Iraq on Monday, CNN reported, citing Turkey's semiofficial Anadolu agency. The raids and airstrikes targeted members and facilities of the Kurdistan Workers' Party, or PKK, a separatist group that has been responsible for other attacks in Turkey.
"Terror organizations and their pawns are targeting our innocent citizens in the most immoral and heartless way as they lose the fight against our security forces," Turkish President Recep Tayyip Erdogan said in a statement while vowing to bring "down terror to its heel."
Turkish authorities have not said who they believe is behind the attack.
PA rejects Israeli offer to keep IDF out of Ramallah, Jericho
(JTA)—In recent secret Israeli-Palestinian talks first reported in Haaretz, the Palestinian Authority turned down an Israeli offer to stop military operations in the West Bank cities of Ramallah and Jericho, saying the proposal did not go far enough.
According to the Times of Israel, Israeli negotiators in late February offered to do a trial pullout from the two West Bank cities, but the P.A. said it wanted the Israel Defense Forces to cease activities in all of Area A—the section of the West Bank that under the 1993 Oslo Accords is officially under P.A. control.
Citing unidentified senior Israeli officials, Haaretz reported that talks are "currently stuck but not dead and could resume."
Citing unnamed Palestinian security sources, the Times of Israel said P.A. officials had demanded that Israel present concrete steps detailing when it would stop all military activities in the area.
Although Area A is supposed to be under exclusive Palestinian control, Israeli forces since 2002 have frequently entered the area to arrest terror suspects and conduct other operations. According to Haaretz, the IDF operates in the area "without restrictions almost daily."
Although there have been no peace talks since a United States-brokered effort collapsed in April 2014, Israeli and Palestinian Authority officials have continued to coordinate on security. The coordination has been endangered, according to Palestinian officials cited anonymously by the Times of Israel, by the Israeli army's continued incursions into Area A, something that damages the P.A.'s reputation among Palestinians living in the area.
According to the Times of Israel, the sources said Israeli negotiators were focused only on improving the security situation, whereas the Palestinians wanted to advance to a final-status agreement.
Haaretz reported that another reason Palestinians objected to the proposal was that they believed it would require the P.A. to publicly acknowledge its approval of the IDF entering parts of Area A, which it has not done.
Palestinian sources told the Times of Israel the P.A. is seriously considering ending all security cooperation if its demands are not met. Another threat to the security cooperation are chances that the P.A. is on the verge of collapse; Israeli officials and others have warned of the likelihood.
Colombian actress: 'Son of Saul' won Oscar because so many Jews are in Hollywood
(JTA)—A Colombian actress suggested that "Son of Saul" won the Academy Award for best foreign language film because "a large part of the industry and especially those who vote for the Oscar awards" are Jewish.
Paola Turbay, a former Miss Colombia and runner-up in the 1992 Miss Universe pageant, was miffed that "Embrace of the Serpent," the Colombian entry for the award, lost to the Holocaust drama. According to the The Jerusalem Post, she tweeted a play on the similar-sounding Spanish words for "Jewish" and an expletive.
"That was f---ed up... Excuse me. Jewish," she wrote.
Later in the day, Turbay removed the post and tweeted an explanation.
"As you know, a large part of the industry and especially those who vote for the Oscar awards, are Jewish. For this reason I supposed that a theme like Son of Saul would influence them more than that of Embrace of the Serpent. The two movies are both brilliant and deserving of the award, but there is something closer to [heart] for them in #SonOfSaul," she wrote.
"If it had been Colombian Jews the situation would be different. The connection to the Amazon and the Holocaust. At the time of the vote emotion has a lot of weight."
Turbay also clarified that she meant her original tweet to be "a play on words, not an offensive pun."
"When I said 'f---ed up' I was referring to the situation and not to a group of people whom I profoundly respect and admire," she wrote.
Turbay has made appearances in several American TV shows, such as "The Mentalist," "The Closer," "Californication" and "The Secret Life of the American Teenager."
Jewish trans woman of color named senior White House LGBT liaison
(JTA)—Less than a year after becoming the first openly transgender person to serve in the White House, a Jewish woman of color has been promoted to serve as its senior liaison to the LGBT community.
Raffi Freedman-Gurspan, a Honduras native who was raised in Brookline, Massachusetts, by Jewish parents, will serve as the White House's "lead point of contact" for LGBT groups, BuzzFeed News reported Monday.
Mara Keisling, executive director of the National Center for Transgender Equality, Freedman-Gurspan's former employer, praised the appointment.
"Raffi's skills and personality make her the exact right person for this important job," Keislin told BuzzFeed.
Freedman-Gurspan, who is in her late 20s, was "a powerful leader for trans inclusion" in her Brookline synagogue, Temple Beth Zion, according to the Jewish LGBT advocacy group Keshet. She also was active in the Jewish Student Union as an undergraduate at St. Olaf College in Minneapolis.
Although Freedman-Gurspan was the first transgender White House staffer, another Jewish woman, Amanda Simpson, was the first transgender individual to hold a position in the U.S. executive branch. President Barack Obama appointed Simpson in 2010 to senior technical adviser in the Bureau of Industry and Security at the Department of Commerce.
Anti-Semitism fight must be united, parliamentarians at Berlin forum say
BERLIN (JTA)—Jewish communities must not be left to fend for themselves against anti-Semitism, Jewish leaders and politicians
said at the third major interparliamentary conference on anti-Semitism.
"We all have to do our part," Michael O'Flaherty, director of the European Union Fundamental Rights Agency, said at the opening of the Inter-Parliamentary Coalition for Combating Anti-Semitism, which brought together more than 100 parliamentarians from nearly 40 countries, as well as a plethora of nongovernmental organizations.
On the table are the challenges of Internet hate, community relations and anti-Semitism in sport, as well as legal, parliamentary and governmental responses to anti-Semitism. Best practices for combating anti-Semitism will be discussed at the three-day conference, which started Sunday.
German Chancellor Angela Merkel is scheduled to address the conference attendees on Monday.
The remarks come against a backdrop of rising anti-Semitic incidents in Europe, and growing anxiety about the potential for anti-Semitism among the more than 1 million refugees who have poured in to Europe in the past year from war-torn Syria and other Arab and Muslim lands.
In Berlin alone, the latest statistics from the Research and Information on Anti-Semitism organization showed a 34 percent rise in anti-Semitic incidents in 2015 than in the previous year.
Most anti-Semitic crimes are attributable to far-right perpetrators, but there is increasing concern about attitudes that new refugees have brought with them.
These attitudes "must be put on the table" as part of the integration process, Josef Schuster, head of the Central Council of Jews in
Germany, told the Protestant Press Service in advance of the conference, which is being hosted by the Bundestag.
In remarks to the attendees, Bundestag President Norbert Lammert agreed that "there is a link" between the newcomers and anti-Semitism,  though one cannot assume that all refugees share these views.
"They were probably told that Israel was still the villain of the world," he said. Their integration will involve "accepting Israel's right to exist."
Merkel has insisted that new refugees who want to stay in Germany will have to adopt German values, which include rejecting anti-Semitism and respecting the rights of minorities, women and gays.
The conference takes place while Germany serves as chair of the Organization for Security and Cooperation in Europe, or OSCE.
Other speakers will include German Foreign Minister Dr. Frank-Walter Steinmeier; the director-general of UNESCO, Irina Bokova; EU Commissioner and First Vice President Frans Timmermans; and Britain's secretary of state for justice, Michael Gove.
Mysterious Italian author Elena Ferrante could be widow of Jewish artist and doctor
(JTA)—A mysterious Italian author who writes under the pen name Elena Ferrante could be the widow of a Jewish artist and doctor.
The Italian novelist Marco Santagata made the suggestion in a lengthy article published over the weekend in the literary supplement of the daily Corriere della Sera.
Santagata wrote that Ferrante—the author of the wildly popular Neapolitan novels that trace the friendship of two women—could be Marcella Marmo, a 69-year-old university professor in Naples. He based his guess on a close analysis of Ferrante's books, as well as on Marmo's biography, which bears some similarities to that of one of Ferrante's protagonists.
Ferrante has kept her identity secret since she began publishing more than two decades ago.  Marmo—who along with her publisher denied that she is Ferrante—was married for decades to Guido Sacerdoti, a physician, artist and political activist who also was a well-known figure in the tiny Naples Jewish community and worked to promote Holocaust education.
Sacerdoti, who died in 2013, was the first Jewish child born in Naples after World War II. In a biographical note, Marmo wrote that Sacerdoti's bris was performed by a rabbi based on a ship in the Allied fleet anchored in the Gulf of Naples.
Sacerdoti was the nephew of the noted anti-fascist painter and writer Carlo Levi, and in his later years was president of a foundation dedicated to Levi's memory and the promotion of his works.
Polish institute stops investigation into WWII murder of 70 Jews
WARSAW, Poland (JTA)—The Institute of National Remembrance in Bialystok has discontinued the investigation into the 1941 murders of at least 70 Jewish citizens in a Polish town.
Prosecutors have not identified and additional perpetrators besides the two Polish men already sentenced for the killings in Wasosz, in northeastern Poland, shortly after World War II.
According to the institute, "not less than 70 persons of Jewish nationality" were murdered, according to the Polish Press Agency. They "had been shot or killed with knives, axes, pins, or other similar tools," the institute said. The guns of local residents had been confiscated.
Prosecutor Radoslaw Ignatiew intended to carry out the exhumation of a mass grave in Wasosz to determine the exact number of victims. The exhumation would have allowed the transfer of the victims to a cemetery, where they would be buried in registered graves.
Polish Jews are split over the plan to exhume massacre victims.
Last August, while on vacation, Ignatiew was removed from the investigation.
The Wasosz case from July 1941 was the last investigation into the murders committed against Jews led by the investigation division of the Institute of National Remembrance in Bialystok. Earlier cases involved events in Jedwabne, Radzilow, Szczuczyn and Bzury.
Israeli tourist killed in Peru extreme adventure accident
(JTA)—An Israeli backpacker has died in an extreme sporting accident in the Peruvian city of Cusco.
Orel Guetta, 24, of Kfar Saba, fell to his death after a cable malfunctioned on the Tarzan pendulum attraction, which swings riders along a canyon from a harness more than 300 feet in the air. His body was taken to the SOS clinic, where two friends identified him.
After having completed his Israeli military service, Guetta like many young Israelis was celebrating his entry into civilian life by backpacking on a months-long trip to South America. He and his two friends had already visited Argentina and Brazil; they had intended to head back home in July.
Guetta had contacted his family on Sunday and said, "Cuzco is the most beautiful place on Earth." Israel's Foreign Ministry is working with the Israeli Embassy in Lima to repatriate the body back to Israel.
Last April, a 24-year-old Israeli, Max Sela from Shoham, died in a similar accident in the South American country. Sela, a former commander in the IDF's Engineering Corps, died when he fell from a zip-line ramp in the popular tourist destination Machu Picchu.
Ben Shapiro resigns from Breitbart over Trump campaign manager incident
(JTA)—Conservative journalist Ben Shapiro is resigning from Breitbart over the news site's handling of an alleged assault by Donald Trump's campaign manager on a Breitbart reporter.
Shapiro and Michelle Fields, who claims a Trump staffer forcefully pushed her away from the Republican presidential candidate at a news conference in Florida, both resigned Sunday night, according to Buzzfeed News.
Shapiro, an Orthodox Jew and syndicated columnist, was an editor at large for the right-wing site founded by the late Andrew Breitbart.
"Andrew [Breitbart's] life mission has been betrayed," Shapiro wrote in a statement he submitted to Buzzfeed. "Indeed, Breitbart News, under the chairmanship of Steve Bannon, has put a stake through the heart of Andrew's legacy. In my opinion, Steve Bannon is a bully, and has sold out Andrew's mission in order to back another bully, Donald Trump; he has shaped the company into Trump's personal Pravda, to the extent that he abandoned and undercut his own reporter, Breitbart News' Michelle Fields, in order to protect Trump's bully campaign manager, Corey Lewandowski, who allegedly assaulted Michelle."
Breitbart News' editor at large, Joel Pollak, published a satirical article on the site Monday morning mocking Shapiro for resigning and suggesting he was looking for a post at Fox News.
"Former Breitbart News editor-at-large Ben Shapiro announced Sunday evening via left-wing Buzzfeed that he is abandoning Andrew Breitbart's lifelong best friend, widow, hand-picked management team and friends in pursuit of an elusive contributorship at the Fox News Channel," the post read.
It was posted under the name William Bigelow—the name Shapiro's father, David, used while writing for the site, Politico reported.
The article has since been deleted but can be read in full here. According to Politico, David Shapiro also resigned from Breitbart on Sunday night.
The Trump campaign has denied Fields' allegations. She and Washington Post reporter Ben Terris, who was standing next to Fields at the time, both wrote accounts of the incident.
"Both Lewandowski and Trump maligned Michelle in the most repulsive fashion," Shapiro wrote in his statement. "Meanwhile, Breitbart News not only stood by and did nothing outside of tepidly asking for an apology, they then attempted to abandon Michelle by silencing staff from tweeting or talking about the issue. Finally, in the ultimate indignity, they undermined Michelle completely by running a poorly-evidenced conspiracy theory as their lead story in which Michelle and Terris had somehow misidentified Lewandowski."
Buzzfeed reported that several other Breitbart employees are looking to leave in the wake of the Fields incident. The company's spokesman, Kurt Bardella, resigned on Friday.
Angela Merkel defends German-Jewish leader fearful of Muslim refugees
BERLIN (JTA)—Anti-Semitism in Germany, whether from natives or refugees, must be confronted by the government and civil society together, German Chancellor Angela Merkel said.
Speaking Monday to more than 100 legislators from some 40 countries gathered in Berlin for the third Inter-Parliamentary Coalition for Combating Anti-Semitism, Merkel also said that Jews must feel free to speak up when they fear anti-Semitism—and they must be received with sympathy and concern.
Whether it is hate-filled criticism of Israel, vandalism of cemeteries or synagogues, "Anti-Semitism and other prejudices have no place in our society," Merkel said.
The chancellor also defended the president of the Central Council of Jews in Germany, Josef Schuster, who she said has been harshly criticized for expressing fears about anti-Semitism among new refugees from Muslim lands. More than 1 million people have sought asylum in Germany in the past year.
"It is perfectly legitimate for someone to share his concern," Merkel said, noting that many refugees "have grown up with certain stereotypes."
Merkel commended the conference organizers for addressing anti-Semitism in sports, in the Internet and on the street.
"If gravestones are defaced, then our country itself is defaced. If synagogues are vandalized, this shakes the foundations of our free society," Merkel said. And demonstrators who call for the destruction of Israel are simply "giving vent to hatred of Jews." In so doing, they "abuse the fundamental rights in our country to freedom of association and expression."
Fighting all manifestations of anti-Semitism and hate is the "joint role of government and civil society."
Pope Francis to visit Auschwitz
ROME (JTA)—Pope Francis will visit Auschwitz during a trip to Poland in late July.
According to a schedule released over the weekend, the pontiff will visit the former Nazi death camp on July 29 during a five-day visit to Poland to mark the Catholic Church's World Youth Day.
Main Youth Day events are to take place in Krakow, about 40 miles from Auschwitz.
Francis will be the third pontiff to visit Auschwitz, where the Nazis murdered about 1.5 million people, the vast majority of them Jews. Polish-born Pope John Paul II was the first pontiff to visit Auschwitz, in 1979. His successor, the German-born Benedict XVI, visited in 2006.
Catholic Poles, Roma (Gypsies), homosexuals, Soviet prisoners of war and political prisoners were also murdered at Auschwitz. Among the victims were two people now revered as Roman Catholic saints—Maximilian Kolbe, a Polish Franciscan friar, and the Jewish-born philosopher Edith Stein, who converted to Catholicism as a teenager and became a Carmelite nun.
Auschwitz is now a memorial museum; last year it had 1.7 million visitors. Administrators of the site have announced special visiting conditions aimed at the hundreds of thousands of young people expected to converge on Krakow for World Youth Day.
Trump surrogate says Bernie Sanders should 'meet Jesus'
WASHINGTON (JTA)—A surrogate for Donald Trump said Bernie Sanders was an atheist who needed a "come to Jesus" meeting.
Pastor Mark Burns, a televangelist, was warming up a crowd Monday at a rally for Trump in Hickory, North Carolina, a day before primaries in that state and four others.
"Bernie Sanders, who doesn't believe in God, how in the world are we gonna let Bernie... really?" Burns said as the crowd waited for the arrival of Trump, the front-runner in the Republican presidential race. "He gotta meet Jesus, he gotta have a coming to Jesus meeting."
Burns did not respond to a query from JTA on Twitter about whether he knew Sanders is Jewish. He later told CNN that his remarks were not aimed at Sanders' Judaism.
Sanders "is most definitely not a religious-minded individual," he said. "Obviously, if he was ever elected president he would be the first non-Christian, and that's not an issue that he is not a Christian, so to speak, so this is not anything bad about the Jewish people."
Burns said he wanted Sanders to "talk more about the importance of faith. Talk about the importance of religious liberties. Obviously he's Jewish, he could talk about his Jewish heritage."
Sanders, the Independent senator from Vermont who has mounted a strong campaign for the Democratic presidential nod, has said he embraces a "spirituality" of helping those who are suffering, although he stops short of outright saying he believes in God.
A number of conservative critics have cited Sanders' embrace of social democracy, a system prevalent in Western Europe that allows for an expansive social safety net, as being a form of "communism."