Weekly roundup of world briefs from JTA
Netanyahu video message to Abbas lists 5 steps toward peace
JERUSALEM (JTA)—Israeli Prime Minister Benjamin Netanyahu sent a video message to Mahmoud Abbas listing five steps the Palestinian Authority president can take to help bring peace between Israel and the Palestinians.
The message was released last Friday in English.
"President Abbas, since over the past several years, you refused to meet me and sit down and negotiate peace, I hope you'll hear this message," the message began.
Netanyahu called on Abbas to fire his adviser Sultan Abu al Einein, who recently called to slit the throat of every Israeli. He said the threat led to the stabbing murder of 13-year-old Hallel Yaffa Ariel as she slept in her bed in her Kiryat Arba home in the West Bank.
He also called on Abbas to instruct his Fatah Party's social media adviser to halt posting Facebook messages that praise Palestinian murderers. A third step Netanyahu suggested was not to dedicate a monument to Abu Sukar, who murdered 15 people by detonating a refrigerator filled with explosives on a busy Jerusalem street, and instead honor "a champion of co-existence." Another step was to halt the monthly salary paid by the PLO to Palestinians who kill Jews.
The fifth step, Netanyahu said, is to recognize that "every Israeli and Palestinian child deserves a life of hope, of tranquility and opportunity."
"I will continue to work tirelessly for peace. It's time that you join this effort," Netanyahu concluded.
Palestinian man carrying bombs prevented from boarding Jerusalem Light Rail
JERUSALEM (JTA)—A Palestinian man in his 20s was stopped on Sunday morning while attempting to board the Jerusalem Light Rail with a bag containing pipe bombs that police said he planned to detonate.
The man, a resident of the West Bank near Hebron, was stopped as he began boarding the crowded train before 9 a.m., during the rush hour, according to police. As he was questioned, security forces searched his bag, discovering at least three pipe bombs and knives. He was arrested and taken in for questioning.
The light rail was halted and the major downtown Jerusalem streets King George and Jaffa were closed.
"A large attack was prevented this morning thanks to the vigilance of Jerusalem's light rail guards," Jerusalem Mayor Nir Barkat said in a statement. "Our message to the public is to continue as normal, be alert and never give in to terror. We must hunt down terrorists everywhere without compromise and without restraint."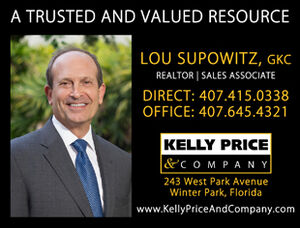 Lone soldier from New Jersey one of 2 soldiers killed in grenade incident
JERUSALEM (JTA)—Two Israeli soldiers, including a lone soldier from New Jersey, were killed Sunday morning when a grenade one was carrying exploded.
Three other soldiers were injured in the explosion near Majdal Shams, a Druze village located near Mount Hermon in southern Israel.
Sgt. Shlomo Rindenow, 20, was the American killed, according to the Israel Defense Forces. Rindenow, who moved to Israel two years ago from Passaic, lived in Sde Yoav, a kibbutz in south-central Israel.
Sgt. 1st Class Husam Tafish, 24, a reservist from the Druze village of Beit Jann in northern Israel, also was killed. Tafish reportedly was the soldier holding the grenade.
The army said it was investigating the incident and that it was not clear why the soldier was holding a grenade. The soldiers were part of a combat engineering corps battalion.
Rindenow is one of five brothers who moved from Passaic, a New Jersey city with a large Orthodox Jewish population, to volunteer in the IDF, according to The Times of Israel. He spent a year volunteering with a search and rescue organization in Israel, his brother, Jeffrey Tower, told the newspaper. Another brother reportedly is serving in a paratroopers unit.
Israel's Patriot missiles turn away drone from Syria over Golan
JERUSALEM (JTA)—Two Patriot missiles turned away a drone shot over the Golan Heights that is believed to have come from Syria, the Israeli military said.
The unmanned aerial vehicle had breached Israel's airspace in the North late Sunday afternoon, the Israel Defense Forces said. The Patriot missiles failed to intercept the drone, the IDF said.
The Israeli military is conducting a three-day drill in the northern Golan.
Warning sirens sounded in the central Golan before the Patriots were launched. The Air Force sent jets to scan the area following the deployment of the Patriots.
Trump, negotiating TV deal, reportedly wondered if he needed a Jewish agent
CLEVELAND (JTA)—Donald Trump, negotiating his reality TV show, reportedly wondered whether a Jewish agent could get him a better deal.
"Don't you think I should get a Jewish agent, so he can negotiate better for me?" Trump asked, according to an unnamed Jewish executive present at talks between NBC and Trump about his hit show, "The Apprentice."
The executive's account was quoted in The New York Times on Saturday in an account of Trump's years as the star of "The Apprentice."
The Trump campaign would not comment to the Times about the exchange.
Last year, appearing at a Republican Jewish Coalition candidates forum, Trump told the room, "I'm a negotiator like you folks."
He also told the crowd, "You're not going to support me because I don't want your money."
A disgruntled former employee once wrote that Trump, while running casinos in New Jersey in the early 1990s, once said, "The only kind of people I want counting my money are short guys that wear yarmulkes every day."
Trump's daughter Ivanka had an Orthodox conversion to Judaism before she married Jared Kushner, who now serves as a close adviser to Trump's presidential campaign.
Donald Trump pledges to reverse ban on churches endorsing candidates
CLEVELAND (JTA)—Donald Trump pledged that if elected president he would repeal a law that keeps tax-exempt nonprofits, including houses of worship, from endorsing candidates.
Trump, delivering a 28-minute speech in New York on Saturday that was ostensibly an introduction of his running mate, Indiana Gov. Mike Pence, veered to an array of other topics. One was concerns by evangelicals about their political activities.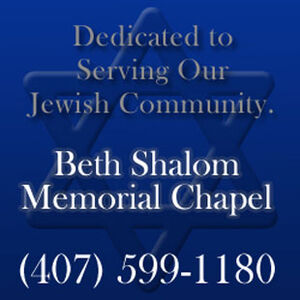 "You are absolutely shunned if you're an evangelical if you want to talk religion, you lose your tax-exempt status," he said, noting that his advisers had shepherded a pledge to repeal the "Johnson amendment" into the Republican Party platform.
"We're going to get rid of that horrible Johnson amendment and we're going to let evangelicals, we're going to let Christians and Jews and people of religion talk without being afraid to talk," the presumptive Republican presidential nominee said.
Sponsored by Lyndon Johnson in 1954 when he was a Texas senator, the amendment limits political activities for nonprofits classified as tax exempt. The law does not apply to individuals.
An array of Jewish groups, among them the Reform movement, endorses the church-state separations embedded in the law.
The thrice-married Trump, a one-time casino magnate who as a celebrity frequently boasted of a prolific romantic life, was perceived at the outset of his campaign as unlikely to draw evangelical support. While many evangelical leaders have shunned him, several are backing him. Trump also drew substantial support from self-identified evangelical voters during the primaries, in which he emerged from a field of 17 candidates.
Bernie Sanders picked as a keynote speaker at Democratic convention
CLEVELAND (JTA)—Bernie Sanders will be a keynote speaker at the Democratic convention.
Sanders, the Independent senator from Vermont and the first Jewish candidate to win major party nominating contests, will speak the first night, July 25, along with Michelle Obama, the first lady.
Last week, Sanders endorsed Hillary Clinton, who won the Democrats' presidential nomination. A prime speaking slot was one of his conditions for the endorsement, as well as the inclusion in the platform of some of his campaign planks, including a $15 minimum wage, Wall Street regulatory reforms and an overhaul of campaign finance.
Also speaking, the convention press office said last week, are President Barack Obama, Vice President Joe Biden and former President Bill Clinton. Chelsea Clinton, the daughter of the presumptive and former president, will speak on July 28, the last night of the convention, prior to Hillary Clinton.
Chelsea Clinton gave birth last month to her second child. Her husband, Marc Mezvinsky, is Jewish.
Republican convention apologizing to Sheldon Adelson for errors in funding appeal
CLEVELAND (JTA)—The Republican National Convention will apologize to Sheldon Adelson for a letter asking him to cover a $6 million shortfall, saying it contained inaccuracies and was not reviewed by all its signatories.
Politico reported last Friday that the convention host committee was set to apologize to Adelson for inaccuracies in the letter regarding donors who reneged on pledges. Visa and Koch Industries were among the companies denying they had made pledges.
It quoted a spokeswoman for the convention, Emily Lauer, who attributed the errors to the last-minute rush to make up shortfalls.
Politico had broken the news of the extraordinary appeal sent to Adelson, the casino magnate and major giver to pro-Israel and Republican causes, on July 14. The letter bluntly stated that controversies related to Trump and his broadsides against minorities and women were why some donors were reneging on their pledges. It asked Adelson to make up the difference between the $58 million it had raised and the Cleveland convention's $64 million cost.
A number of companies, including Coca-Cola and Apple, have been reported to have pulled funding because of the Trump controversies. But Politico said that at least two of those named in the letter as reneging, energy magnate David Koch and Visa, had not pledged money in the first place.
Additionally, while the letter bore the names of all five members of the host committee, only one, David Gilbert, the convention CEO, had seen the letter.
According to Politico, Paul Manafort, Trump's campaign manager, told Fox News Channel that if Adelson were to give $6 million, he would prefer it go directly to Trump's campaign.
Trump's campaign, extraordinarily for a nominee, has been characterized by tensions with the Republican establishment even since he secured the nomination.
Adelson, who has been reported as ready to spend tens of millions of dollars to elect Trump, did not comment to Politico. Whether he agreed to contribute toward the shortfall was not known.
Holocaust monuments vandalized in Germany, Belarus
(JTA)—Three World War II monuments in Germany and another Holocaust memorial in Belarus were vandalized.
The cases were reported earlier this month. No arrests have been made.
In Belarus, a tour guide reported seeing doused yellow paint on a statue commemorating the mass murder of Jews in the Minsk Ghetto, which German occupation forces established 75 years ago and imprisoned 100,000 Jews.
The monument, a depiction of men, women and children descending into a pit, commemorates the shooting on March 2, 1942 of about 5,000 Jews from the ghetto. At least 50,000 Jews are believed to have perished there.
In the former East German state of Thuringia, vandals using pink paint defaced a memorial at a subcamp of the Mittelbau Dora concentration camp with the numbers "9201." Police said they did not know what the numbers meant but were investigating the vandalism. Mittelbau Dora was a satellite camp of Buchenwald, where tens of thousands of Jews were imprisoned before and during the Holocaust.
Also in the former East Germany, in the state of Brandenburg, firecrackers destroyed an information board at the open-air exhibition in Jamlitz commemorating the victims of the concentration camp that was there before 1945 and the special Soviet prison for low-level Nazi party functionaries set up after the war. It was the third time in three months that vandals destroyed information boards at the site, apparently using the same methods.
The director of the Foundation for Brandenburg Memorials, Gunter Morsch, said that security was inexcusably lax at the site; police reportedly drove by at irregular intervals.
"Given that we clearly have repeat offenders here, we need security guards immediately," he told the German news media.
In Cologne, white paint was used to deface a brass plaque dedicated to the grandfather of local Jewish writer Peter Finkelgruen-Martin, who died in 1942 in the Theresienstadt concentration camp near Prague. According to reports, insiders suspect local right-wing extremists from the nearby town of Zollstock. Plans are under way to replace the plaque.
"It took four years and four months since the memorial was dedicated until the first vandalism," Peter Finkelgruen, who lives near Cologne, said in the local media.
Man who sent threatening letters to Colorado JCC, synagogue to spend one year in prison work release
(JTA)—A Boulder man who sent threatening letters containing a suspicious white powder to two Jewish organizations in the Colorado city was sentenced to a year of prison work release.
Jeffery Thomas Klinkel, 34, will work during the day and spend the night in jail. At the sentencing Friday in Boulder District Court, the judge also placed Klinkel on four years of probation, the Daily Camera reported. He had faced up to five years in prison.
In March, Klinkel pleaded guilty to one count each of felony menacing and using a hoax chemical or biological weapon.
His fingerprints were found on letters with the powder, later determined to be cornstarch, received by the Boulder Jewish Community Center and Congregation Har HaShem on April 6, 2015.
"This Goyim is enjoying the blood of her enemies for Passover," the letters read.
At the time, employees who came in contact with the letters were put under quarantine.
Klinkel's attorney, Steven Louth, said Klinkel had become heavily involved in online conspiracy theories about the 9/11 attacks, including the belief that the Israeli government was responsible. He also said Klinkel is mentally ill, according to the Daily Camera.
Klinkel told the court that he wasn't an anti-Semite but was sucked into the online conspiracy theory community and also blamed his actions on the sedative Ambien.
His record includes arrests for assault, harassment, burglary, trespassing and fraud.
Bill honoring life of Elie Wiesel approved by House committee
(JTA)—A bill to honor the life and work of Elie Wiesel was approved by the House Foreign Affairs Committee.
The bill was introduced earlier this month by three congressional members of the U.S. Holocaust Memorial Council—Reps. Steve Israel, D-N.Y .; Patrick Meehan, D-Pa., and Ted Deutch, D-Fla.
Wiesel, who was well known internationally for his many books, essays and educational projects about the Holocaust, died on July 2 at 87. He won the Nobel Peace Prize in 1986.
The bill, which had the bipartisan co-sponsorship of 158 Congress members, "memorializes the life and work of Elie Wiesel and reaffirms the Congress' commitment to continuing his work of keeping the memory and lessons of the Holocaust alive and preventing similar atrocities from occurring in the future," said a statement from Deutch's office.
"Elie Wiesel committed his entire life to ensuring that the memory of the victims of the Holocaust live on, both through education of the horrors of the Holocaust and through advocacy in preventing future atrocities," Deutch said. "This resolution reflects our appreciation and deep respect, and he will be remembered as one of the greatest and most courageous and influential humanitarians of our lifetime."
Wiesel had been awarded numerous honors from the United States, including the Presidential Medal of Freedom, the Congressional Gold Medal, the National Humanities Medal and the Medal of Liberty.
On anniversary of Iran deal, 14 Dem senators call for sanctions extension
(JTA)—On the anniversary of the Iran nuclear deal, more than a dozen Democratic senators called for an extension of the existing sanctions on the Islamic Republic.
Sens. Ben Cardin of Maryland and Charles Schumer of New York, along with 12 others, introduced legislation on Thursday to renew the Iran Sanctions Act of 1996, which is set to expire at the end of this year. Cardin is the ranking member of the Senate Foreign Relations Committee and Schumer chairs the Senate Democratic Policy Committee; both are Jewish.
Congress unanimously passed the 1996 legislation to stop major foreign investment in Iran's energy sector, with the goal of denying the regime the ability to financially support international terrorism, nuclear proliferation and missile proliferation. Since then, Congress has extended the bill several times.
Cardin called on Republican senators to join in renewing the act.
"After extensive consultations with my colleagues in both chambers of Congress and on both sides of the aisle, it is clear that we need to reauthorize the Iran Sanctions Act before the end of the year," he said. "Doing so is vital if the United States wants to retain a credible deterrent of snap back sanctions."
The Joint Comprehensive Plan of Action, or JCPOA, was reached between Iran and the world powers, including the United States, on July 14, 2015.
The deal has achieved its objectives, President Barack Obama said in a statement issued by the White House.
"Over the last year, the Iran deal has succeeded in rolling back Iran's nuclear program, avoiding further conflict and making us safer," the statement said.
"During the past year, Iran has implemented its nuclear-related commitments, as verified by the International Atomic Energy Agency (IAEA). Iran has shipped out 98 percent of its enriched uranium, dismantled two thirds of its centrifuges, filled its plutonium production reactor with concrete, and adopted the most intrusive inspection and verification program ever negotiated for a nuclear program. IAEA reports have confirmed that Iran is complying with its commitments."
The statement said that "all of Iran's pathways to a nuclear weapon remain closed, and Iran's breakout time has been extended from two to three months to about a year. The United States and our negotiating partners have also fully implemented our commitments to lift nuclear-related sanctions, and we will continue to uphold our commitments as long as Iran continues to abide by the deal."
Obama has threatened to veto three pieces of legislation passed by House Republicans because he said they undermine the ability of the United States to meet its commitments under the JCPOA.
Earlier this month, Republicans passed legislation to block Boeing and Airbus from selling commercial aircraft to Iran and to limit the president's authority to implement sanctions relief.
Alden Ehrenreich tapped as new Han Solo for 'Star Wars' prequel
(JTA)—Jewish actor Alden Ehrenreich will play a young Han Solo for a "Star Wars" prequel about the early life of one of the series' most beloved characters.
Ehrenreich, 26, was introduced Sunday at the Star Wars Celebration Europe event in London, E! News reported. Rumors floated two months ago that the Los Angeles actor would be cast in the role.
He has appeared in numerous films, most recently playing a hick star in western films in the Coen Brothers' "Hail Caesar." He also appeared in Woody Allen's "Blue Jasmine."
Ehrenreich's big Hollywood break came 12 years ago when he made a movie screened at the ceremony of a friend's bat mitzvah, according to the Daily Beast. Although Ehrenreich later described the film as "a piece of s***," director Steven Spielberg, whose daughter Sasha was friends with the bat mitzvah, was in the synagogue and was impressed.
In January, four other Jewish actors—Logan Lerman, Dave Franco, Ansel Elgort and Emory Cohen—made the shortlist of those under consideration for the starring role, according to a list published by Variety.
Harrison Ford, now 73, played the character in the original "Star Wars" movies.
The prequel, which as yet is untitled, is scheduled to be released by Disney in theaters in May 2018.