Weekly roundup of world briefs from JTA
Frustrated with Trump, Sheldon Adelson said to focus on Senate
(JTA)—Jewish philanthropist and top Republican donor Sheldon Adelson's reported impatience with Donald Trump is reflected in the emphasis Adelson is placing on the battle for control of the Senate, CNN reported.
Adelson has given at least $40 million to super PACs focused solely on the fight for Congress, while the $10 million he dedicated to a pro-Trump super PAC is only advertising in states with competitive Senate races.
CNN and other outlets, citing unnamed figures close to Adelson, reported that Adelson—who has contributed up to $25 million to the Republican nominee's presidential bid—regrets Trump's "lack of focus" and misdirected attacks at fellow Republicans like House Speaker Paul Ryan as missed opportunities.
"Sheldon's got to protect the House and the Senate, and Trump's going after [fellow Republicans] isn't helpful," a source told CNN. "He's really upset with the way Trump's been running his campaign."
Adelson and his wife, Miriam, were also reported to have attended a lunch with Trump and his family and other Trump allies prior to Wednesday's presidential debate in Las Vegas. Fox Business reported that day, citing an unnamed "associate" of Adelson, that the donor sent an email to Trump urging him to stop attacking fellow Republicans and launching "counter-productive attacks" on the media.
The third and final debate came after a week in which Trump fended off charges by more than 10 women that he had initiated inappropriate contact with them in years past, and in which various Republican elected officials further distanced themselves from the candidate. Trump's performance at the third debate was largely seen as a disappointment by Republicans and appeared to do little to improve his position behind Democratic rival Hillary Clinton in most polls.
Bob Dylan's Nobel Prize mention deleted from his website
(JTA)—The fallout from Bob Dylan's Nobel Prize in Literature has taken a strange turn: The Jewish folk singer's website has taken down its only brief mention of the award.
Dylan has not acknowledged the award at any of his performances in the week since the Nobel committee's Oct. 13 announcement, but his website made one allusion to it this week on a page promoting a new collection of his lyrics, "The Lyrics: 1961: 2012." The page on bobdylan.com simply called him the "winner of the Nobel Prize in literature."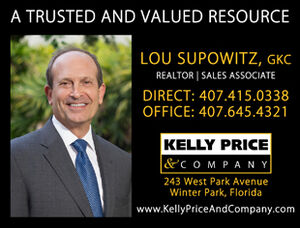 As of Friday morning, the reference has been erased without explanation.
The Swedish Academy has tried and failed multiple times to contact Dylan through close associates of his since the award announcement. Sara Danius, the Nobel academy's secretary, told Swedish radio on Monday that the academy has given up attempting to contact him and could not confirm whether he would attend the award ceremony in Stockholm on Nov. 10.
Numerous publications have noted that celebrities often do not control the content of their public websites, so it is conceivable that Dylan had no input about the award's mention on his site.
Dylan, 75, is the first artist seen primarily as a songwriter to win the award, a fact that has stirred a divisive debate in literary circles. Many writers have called for him to turn down the award.
2 brothers arrested in connection with haredi landlord's 2014 Brooklyn murder
(JTA)—Two brothers were arrested in connection with the 2014 kidnapping and murder of a Jewish Brooklyn landlord.
Erskin and Kendall Felix, aged 38 and 28, respectively, were taken into custody for their alleged roles in the killing of Menachem Stark, the New York Daily News reported Friday based on information obtained from police sources.
Stark, a married father of seven, was kidnapped outside his Williamsburg office during a botched robbery in the middle of a snowstorm on Jan. 2, 2014. His burned body was later discovered in a dumpster beside a gas station in Great Neck, Long Island.
Erskin Felix faces murder and kidnapping charges, while his sibling was charged with hindering prosecution and tampering with physical evidence, according to the report. Both were being held at the New York Police Department's 90th Precinct early Friday.
The arrests came approximately three weeks after the brothers' cousin, Kendel Felix, 29, was convicted of killing the 39-year-old Stark. Kendel Felix was found guilty of kidnapping and murdering the Hasidic real estate developer.
In a videotaped confession, Kendel Felix, a carpenter who once worked for Stark, said Erskin Felix was the mastermind of the scheme, the Daily News reported.
"I'm scared s***less because this wasn't supposed to happen," Kendel Felix told Kenneth Taub, chief of the Brooklyn district attorney's homicide bureau.
According to prosecutors, the Felix brothers and their cousin dragged Stark into a minivan following an intense tussle on the street. Stark died of asphyxiation after one of the co-conspirators sat on his chest in the back seat of the van, prosecutors said.
Kendel Felix is slated to be sentenced Nov. 2 in Brooklyn Supreme Court.
French right-wing candidate: Clinton's 'submission to Zionists' a danger for Europe
(JTA)—French Jews demanded the country's Republican Party take disciplinary action against a primary candidate who said Hillary Clinton endangers Europe because she is controlled by Zionists.
The president of CRIF, the umbrella group of French Jewish communities, made the demand in a statement Thursday about Jean Fréderic Poisson, a National Assembly lawmaker whose Christian Democratic Party is a right-wing outlier of the Republicans' center-right coalition in the 2017 presidential election.
In an article published Wednesday by the Nice Matin newspaper, Poisson was quoted as saying about Clinton, the Democratic presidential candidate in the United States, that her "closeness to the super funders of Wall Street and her submission to Zionist lobbies are dangerous for Europe and for France."
CRIF President Francis Kalifat wrote in his statement that "beyond its insidiously anti-Semitic character, this remark reanimates conspiracy theories that we know to be the basic currency of extremists of the most violent kind."
Poisson, whose party opposes gay marriage and euthanasia, is one of seven candidates competing in the open primaries of the Republicans, the new name of what used to be the UMP party of former presidents Jacques Chirac and Nicolas Sarkozy.
In addition to Sarkozy, whose paternal grandfather was Jewish, the list of primary candidates includes former Prime Minister Alain Juppe and Nathalie Kosciusko-Morizet, a former Cabinet minister whose ancestors were Polish Jews but who is not Jewish herself.
"With his revolting remarks, Jean Frédéric Poisson has placed himself beyond the margins of the primary of the right and center bloc," Kalifat said of the Christian Democratic candidate.
Some commentators believe Poisson will endorse the far-right National Front party of Marine Le Pen if he fails to win the Republican nomination.
"He has found his place alongside Alain Soral or Dieudonné, who support his theories," Kalifat said.
Soral is a far-right activist and writer who has several convictions for Holocaust denial and incitement to racial hatred. In 2014, he formed the now-inactive Anti-Zionist Party with Dieudonne M'bala M'bala, an anti-Semitic comedian of Cameroonian descent who also has multiple convictions for the same offenses.
CRIF asked the organizing committee of the primaries—the first open election in the center bloc's history—to hit Poisson with a "sanction befitting the gravity of his remarks."
In France, the term Zionist is often used as a politically correct slur instead of "Jew," according to CRIF. Earlier this month, a British parliamentary report asserted the same when it came to hate speech in the United Kingdom and recommended police add "Zionist" and "Zio" to its list of racist insults, depending on the context in which it is used.
Rabbi's son, 7, killed in freak traffic accident near Paris
(JTA)—The 7-year-old son of a rabbi from the Paris area was hit by a truck-mounted crane and killed while walking home from his synagogue.
Shmuel Sarfati was declared dead approximately 20 minutes after he was hit in the head by the crane Monday in the northeastern Paris suburb of Poissy, the news site 78actu reported. The accident occurred while the truck was turning at a speed of 24 to 31 miles per hour, police sources said.
According to the sources, the boy was hit by a part of the crane that protruded from the vehicle—possibly the crane's stabilizing arm. Police are investigating whether the mechanical part in question was properly secured by the operator and driver, a 44-year-old employee of a construction firm.
Sarfati's body was slammed against the facade of a building, where a passer-by tried to resuscitate him without success.
The boy was on his way home from the local synagogue on Laurence-Caroline Street.
The tragedy shocked members of the municipality's small Jewish community, where Menachem Sarfati, a Chabad rabbi and the boy's father, is a central figure.
"He was clearly deeply sad, distraught as any father would be after watching his son die in his arms," one of the sources told 78actu.
Poissy Mayor Karl Olive visited the Sarfati home. He declined to comment on the incident except to say that it was "terrible."
Shmuel will be buried in Jerusalem in accordance with the family's wish, Actualite Juive reported Wednesday.
Italian prime minister: UNESCO vote on Jerusalem 'shocking'
(JTA)—In a further twist in the fallout over the controversial vote on Jerusalem by UNESCO, Italy's prime minister said Rome may oppose future resolutions ignoring Jewish ties to the city's holy places.
Matteo Renzi during a radio interview Friday with the RTL broadcaster called the UNESCO draft resolution passed Oct. 13 "incomprehensible, unacceptable and wrong." The draft refers to the Temple Mount and the Western Wall mostly by their Muslim names.
He also said it was "a shocking story" and that Italy will re-examine its position on the issue ahead of future votes.
Italy was among the 26 countries that abstained in the vote. Nineteen countries voted in favor, including Russia and China, with only six opposed—the United States and five EU member states, including Britain.
But the draft resolution, which was submitted by seven Arab countries at the initiative of the Palestinian Authority, triggered an unprecedented pushback after UNESCO passed similar resolutions in the past.
As Israel ridiculed the text and held it up as an example of Palestinian intransigence, lawmakers from many countries and representatives of Jewish and Christian groups noted their displeasure. Irina Bokova, the director-general of UNESCO, published a statement seen as condemning the vote.
Berel Lazar, a chief rabbi of Russia who has friendly ties with President Vladimir Putin and his government, harshly criticized that government's support for the resolution.
"It is very strange that Russia, which has consistently fought all kinds of historic falsification, this time supported a blatant falsification of history," Lazar, an Italy native, wrote in a statement following the vote.
His words were likely a reference to acrimonious debates between Russia and former Eastern bloc countries about culpability in alleged and proven war crimes, among other atrocities, during the 20th century.
Jewish plus-size model shocks German viewers with anorexia photos
(JTA)—A Jewish plus-size model and reality TV star shocked viewers in Germany with photos of herself from when she was suffering from anorexia while working for a mainstream modeling agency.
The pictures of Polina Kudina, a 22-year-old retail management student from Cologne, aired Oct. 12 in an episode of the German hit show "Curvy Supermodel," bringing other participants and the head of the show's panel of judges to tears.
Taken several years ago when Kudina was working for an undisclosed agency, the pictures show the 5-foot-10 model in a condition of extreme anorexia that appears dangerous to her health. She revealed during the show that she had been taking slimming pills before abandoning her modeling career.
Motshegetsi Mabuse, the well-known dancer and television star in Germany who heads the judges' panel, said that Kudina's journey personifies the mission statement of the show—namely to help women feel comfortable about their bodies and offset the harmful effects of unattainable beauty standards.
"It can't be that beautiful women look at the mirror and hate themselves," she said.
Proclaimed as a "sexy babe" on the show's website, Polina posed for a photo shoot for the site wearing a sleeveless shirt, shorts and a Star of David pendant.
The show, which according to the MEEDIA rating agency attained 8 percent of viewership among 14- to 49-year-olds in Germany—some 860,000 people—features 10 models vying for a contract with a leading plus-size modeling agency.
More than a third of German adults are overweight and another 13 percent are obese, according to the Gallup-Healthways Well Being Index from 2011 in Germany, the United Kingdom and the United States.
Weight problems emerged as more serious still in Britain, with 33 and 21 percent of the adult population there overweight and obese, respectively. However, the data from the United States were worse still, with 26 percent of American adults suffering from obesity and another 36 percent being overweight.
Those who are underweight accounted for 2, 2.4 and 1.8 percent of the adult population in Germany, the United Kingdom and the United States, respectively, in that report.
French, Dutch towns commemorate Alfred Dreyfus and Holocaust survivor Jules Schelvis
(JTA)—A French municipality has honored the persecuted Jewish soldier Alfred Dreyfus with a statue and a Dutch town honored the Holocaust survivor and writer Jules Schelvis with a street sign.
Dreyfus, a French army captain who was wrongfully convicted of spying for Germany in 1894, was commemorated earlier this month in his native city of Mulhouse in eastern France. On Oct. 9, the day Dreyfus was born in 1859, one of his grandsons unveiled a statue of him at a local park during a ceremony attended by the mayor, France 3 reported.
Paris, the city where his show trial was held and where he was eventually exonerated in 1906, has no street named after Dreyfus, who was exiled to a French colony in South America for the false charges brought against him.
On Wednesday, the municipality of Amstelveen, south of Amsterdam, where several thousand Jews live, inaugurated a street sign bearing the name of Schelvis, who survived seven Nazi concentration and death camps. He died earlier this year in Amstelveen.
The sign will be installed in 2018 in a neighborhood that is still being constructed, according to the municipality's official blog.
The University of Amsterdam gave Schelvis an honorary doctorate in 2008 for his research of the Sobibor death camp in Poland, which he survived. His 1993 book "Extermination Camp Sobibor" is considered one of the most detailed documents ever written on the death site, which fewer than 50 people are believed to have escaped and which the Nazis largely obliterated to cover up their atrocities.
An amateur historian who has researched the near annihilation of Dutch Jewry during the Holocaust warned last week that lacking documentation about the victims could lead to spelling errors and other mistakes in commemorative projects, including a memorial wall planned to be unveiled in Amsterdam in 2018 with 102,000 victims' names.
Jim Terlingen said the Netherlands, which lost approximately 75 percent of its Jews during the Holocaust—the highest percentage in Nazi-occupied Western Europe—has only kept partial lists of Holocaust victims. His op-ed published Oct. 15 in the Volkskrant daily was titled "Check war victims' names before they are set in stone."