Weekly roundup of world briefs from JTA
Anti-Trump ad in Florida substitutes 'Jews' for 'Muslims' in candidate's anti-immigrant speech
(JTA)—An anti-Trump ad that substitutes the word "Jews" for "Muslims" in an anti-immigrant speech by the presidential candidate is running in the swing state of Florida.
A similar ad running in Utah substitutes "Mormons" for Muslims.
The ads were launched by TruthPAC, a new super PAC launched Friday by Dick Brass, a former executive at Microsoft and Oracle, the Huffington Post reported. Brass told the Huffington Post he launched the PAC to prevent Trump from winning Tuesday's election.
In the ads, Trump is seen at a campaign rally reading a news story about himself to the cheering crowd.
"Donald J. Trump is calling for a total and complete shutdown of Muslims entering the United States," he reads in the original clip.
The ad airing in Florida, however, substitutes Jews for Muslims.
One day before Election Day, the Florida race for president remains tight. Nearly half a million Jews live in Florida.
The ad comes as the National Jewish Democratic Council blitzed Florida's Jews with emailed video appeals on behalf of Hillary Clinton, the Democratic nominee. One email, signed by Yuval Rabin, the son of slain Israeli Prime Minister Yitzhak Rabin, features praise lavished on Clinton in late 2012 as she wrapped up her stint as secretary of state. Among those praising her at that time are Israeli Prime Minister Benjamin Netanyahu and Shimon Peres, the late Israeli president.
Another ad features Joe Lieberman, the former senator from Connecticut and vice presidential candidate, urging voters to come out for Clinton.
Lieberman in 2000 became the first Jew on a national ticket as the running mate to Al Gore, then the Democratic nominee. He has since become an Independent who has backed Republicans in some cases—that trajectory and Lieberman being an Orthodox Jew is a bid to draw in Independent Jewish supporters.
A third web ad is an appeal by five former and current Jewish lawmakers from South Florida emphasizing Clinton's pro-Israel bona fides.
Also active in Florida in recent weeks is the Republican Jewish Coalition, which has targeted hundreds of thousands of Jewish homes in the state, as well as in Ohio and Pennsylvania, by visiting homes, distributing fliers and making calls.
The RJC in its campaigning has focused mostly on Senate races.
NJ congressional candidates trade barbs over anti-Semitic flier
WASHINGTON (JTA)—Candidates for Congress in a northern New Jersey district traded charges over an anti-Semitic flier, with one side wondering if it was a political ploy.
The flier, distributed last week at schools and train stations in the 5th Congressional District, depicts the Democratic challenger, Josh Gottheimer, who is Jewish, with devil's horns and a sinister goatee alongside a pitchfork. Gottheimer alleges that supporters of the Republican incumbent, Rep. Scott Garrett, distributed the flier.
Unsigned and using Gothic script, it says Gottheimer is the choice if voters want "11th hour partial birth abortions," "open borders for fentanyl and heroin," and "slander." A speech balloon emanating from the Gottheimer caricature says, "Big media owns me."
In a release, Gottheimer called on Garrett to "denounce" the flier and sought to tie the incumbent's sharply conservative positions to its sentiments. He noted Garrett's opposition to LGBT rights expansions and vote against removing Confederate flags from veterans' cemeteries.
"Garrett has also yet to apologize for attending a fundraiser for the Oath Keepers, an extremist militia organization deemed domestic terrorists by the New Jersey Department of Homeland Security," the Gottheimer statement said.
Garrett's campaign did not deny the congressman attended the event last month, but has denied any connection to Oath Keepers.
In response, Garrett's campaign condemned the flier, but also suggested that Gottheimer was behind it.
"My family fled Nazi-occupied Europe to escape persecution because of their Jewish heritage," Sarah Neibart, the Garrett campaign manager, said in a statement. "I find this flyer to be disgusting, and I would never authorize such a deplorable document to be produced by our campaign or any affiliated group. I would also call on the media to get an honest answer from the Gottheimer campaign as to whether this is a political ploy manufactured by them to fabricate a hate crime."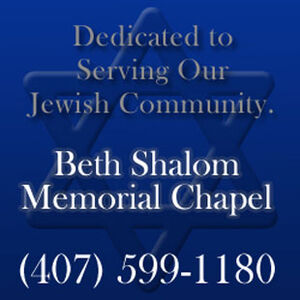 Garrett also released a statement from a local Jewish supporter, Mark Schwartz.
"He is one of the strongest supporters of the State of Israel we have in Congress and has been a loyal friend of the Jewish people," Schwartz said of Garrett. "I am appalled by the tenor of the campaign being run by his opponent, and I know Scott Garrett had absolutely nothing to do with this disgusting flyer."
Separately, J Street, the liberal Jewish Middle East lobby group, has emerged as an issue in a congressional race in New Hampshire.
Shawn O'Connor, a former Democrat running as an Independent in a bid to unseat incumbent Republican Frank Guinta, has made a central plank of his campaigning his refusal to accept funds from political action committees. In a web ad, he refers to J Street, which has funneled $250,000 to Democrat Carol Shea-Porter's campaign, "a lobbying organization that supports Iran."
J Street backed last year's nuclear deal with Iran trading sanctions relief for a nuclear rollback because it argued the deal would make the region, and Israel, safer. Centrist pro-Israel groups opposed the deal, saying it would eventually clear the way to a nuclear Iran.
J Street on its blog reported that O'Connor raised the issue in a debate last week, and Shea-Porter rejoined, calling J Street "pro-Israel and pro-peace."
"This is a terrible thing to say about people who support Israel and also support peace," Shea-Porter said after O'Connor said he wondered what Iran got for the money.
Meanwhile, J Street has claimed that in the summer of 2015, when O'Connor was contemplating a run as a Democrat, he sought the group's endorsement. O'Connor, replying to a JTA query on Facebook, said he met with J Street at that time at the behest of a potential backer, "even though I was suspect of their agenda," but ultimately decided not to seek its endorsement.
Shea-Porter and Guinta have traded the seat several times over the last decade: Shea-Porter was elected in 2006, Guinta in 2010, Shea-Porter in 2012 and Guinta in 2014.
Orthodox papers duel over printing of Hillary Clinton's photo
(JTA)—After one haredi Orthodox newspaper printed a photo of Hillary Clinton, a rival haredi paper accused it of breaking Jewish law.
Hamodia, a Hebrew paper in Israel, in an editorial this week denounced the decision by Mishpacha magazine, according to Yeshiva World News. Mishpacha, which is published in the United States and Israel, made history last week by being perhaps the first haredi paper to print Clinton's photo.
The Democratic presidential nominee's profile was seen opposite that of Donald Trump, her Republican rival, on the cover. Both candidates appear in negative exposure covered by their campaign's symbols.
The editorial, screenshot by Yeshiva World News, suggested that a "true" haredi newspaper would not publish any photos of women, regardless of their position. Hamodia added that the decision not to print Clinton's photo stemmed from concerns of protecting the modesty of women and has no bearing on whether haredim support her candidacy.
"There are no—there haven't been, and there won't be—any pictures of women in the true haredi press, not of those who have reached high positions of sovereignty and power in their countries, and also not pictures of women in Jewish life," the editorial read. "These are our ways of life, these are the fences that surround them, and they don't change, and aren't connected to political circumstances."
Sruli Besser, a contributing editor for Mishpacha, responded to the editorial in a biting, sarcastic letter to Yeshiva World News, writing that the magazine consulted with rabbis before printing Clinton's photo.
"I'm so sorry that you don't find us to be true chareidim," the letter reads. "I thought hours of conversation and deliberation with real rabbanim [rabbis] would give us some credibility, but I guess not. I'm sorry that when we asked genuine gedolim and poskim [grand rabbis and Jewish legal authorities] how to proceed and followed their advice, we didn't think to ask you what true charedi papers have always done.
"I'm much sorrier that you thought it wise to make this a public issue, because the charedim (true, not true, whatever) don't need this story in the secular media."
Haredi newspapers generally do not publish photographs of women, claiming that such photos would violate the woman's modesty. In the past, haredi outlets have dealt with articles about Clinton either by erasing her from a photograph or printing a picture of her husband, former President Bill Clinton.
In 2011, the Yiddish-language haredi newspaper Der Zeitung airbrushed Clinton and another woman from the photograph of the White House Situation Room during the assassination of Osama bin Laden. In August, Yated Neeman, another haredi paper, printed a photo of Clinton waving to a crowd—with her face hidden by a podium.
Trump at Florida rally: Obama a 'disaster' for Israel
(JTA)—Making his final campaign stop in the swing state of Florida before Tuesday's election, Donald Trump said President Barack Obama was a "disaster" for Israel.
"We will stand strong, we have to stand strong with the State of Israel in their fight against Islamic terrorists," Trump told a rally Monday morning in Sarasota.
"Barack Obama was the worst thing that ever happened to Israel... Barack Obama was a disaster for Israel."
Trump said that if he is elected president, he will work closely with Israel to curb the nuclear threat from Iran.
"Believe me, the Iran deal, where we made them rich, we also gave them a direct path to nuclear weapons, but we'll be working with Israel closely, very closely," the Republican nominee said.
Florida is home to about half a million Jews; the race pitting Trump against Democrat Hillary Clinton is seen as a toss-up.
Trump was also scheduled to appear Monday in several key states—North Carolina, Pennsylvania, New Hampshire and Michigan—before returning home to New York.
Jewish Republican honcho Ari Fleischer rescinds Trump endorsement
(JTA)—Ari Fleischer, a White House press secretary under President George W. Bush, said he will leave his presidential ballot blank, walking back his endorsement of Donald Trump earlier this year.
Fleischer, who serves on the board of the Republican Jewish Coalition, cited several reasons for his change of heart in a Washington Post op-ed.
"Trump lost control of himself and his message," Fleischer wrote last Friday. "He veered recklessly off track, attacking an American judge for his Mexican heritage, criticizing a war hero's family, questioning the legitimacy of the election and otherwise raising questions about his judgment."
In May, Fleischer had endorsed the billionaire real estate magnate, writing on Twitter, "There's a lot about Donald Trump that I don't like, but I'll vote for Trump over Hillary any day."
In the op-ed last Friday, Fleischer again dismissed voting for Hillary Clinton, the Democratic candidate, calling her "dishonest."
"I will vote for Republicans up and down the ballot. But when it comes to the presidency, I'm going to leave my ballot blank," he concluded.
A JTA survey of the Republican Jewish Coalition board showed that more than 80 percent of members have declined to donate to their party's presidential nominee, either directly or through a body called the Trump Victory Committee, which is jointly run by the campaign and the Republican National Committee. The group endorsed Trump in May.
The numbers from the JTA survey stand in stark contrast to previous election cycles. In 2012 and 2008, the vast majority of the current board members donated to Mitt Romney and John McCain, respectively, with many giving the maximum direct donation of $5,000.
This year, while many of the board members donated to Republican presidential candidates during the primaries, most have kept their wallets closed as Election Day is at hand.
 Ex-Italian soccer player suspended from TV job repudiates anti-Semitism, racism
ROME (JTA)—A former Italian soccer player who was suspended as a TV commentator after displaying on air a pro-fascist tattoo says he repudiates "anti-Semitic, racist, discriminatory, and violent" views.
Paolo Di Canio made his statement in a letter to Noemi Di Segni, the president of the Union of Italian Jewish Communities, or UCEI, saying he wanted to send a message to the entire Jewish community.
In September, the Sky Sports Italia channel suspended Di Canio after he appeared during soccer coverage wearing a short-sleeved shirt that revealed his tattoo reading "DUX." The Latin term for leader, Dux is the origin of the Italian term "Il Duce," which was the title chosen by Benito Mussolini, who ruled Italy for two decades and was an ally of Adolf Hitler.
"I believe, without ifs, ands, or buts, that Mussolini's racist laws were a terrible infamy for the history of our country, an infamy that caused immense tragedy for thousands of Jews in Italy," Di Canio wrote to Di Segni, saying that this was his "convinced and determined" position.
He said that as a public personality he felt the need to contribute "to sensitize our young people toward sentiments of solidarity and respect, to unite and not to divide, against any form of hatred, anti-Semitism, and racism."
Di Segni did not respond directly, but according to the UCEI website moked.it, noted: "A sense of responsibility in stemming any hatred, which weighs even more heavily on those who address the general public and who, by playing a specific role has clear media recognition, inevitably contributes to form the conscience and opinions, especially of young people."
Nearly 1,000 Jews gather in Ukrainian city that honors alleged Holocaust perpetrators
LVIV, Ukraine (JTA)—Nearly 1,000 people attended the largest Jewish gathering held in decades in the western Ukrainian city of Lviv, which has numerous monuments honoring alleged war criminals from the Holocaust era.
The mostly Jewish crowd of 900 on Saturday night filled the Lviv Theater of Opera and Ballet for a concert and ceremony celebrating a decade of activity by the Ukraine branch of Limmud FSU, a network of organizations responsible for holding Jewish learning conferences across the former Soviet Union and other countries with Jewish Russian speakers.
Many of the participants in the four-day event in Lviv belonged to the city's Jewish population of 1,200, but most came from across Ukraine for the 10th anniversary event. Among those on hand was the city's mayor, Andriy Sadovyi.
Lviv, whose pre-Holocaust Jewish population of 150,000 was virtually wiped out by the Nazis and their local collaborators, is widely seen as the cradle of the country's nationalist revival.
In 2007, the city erected a statue for Stepan Bandera, a nationalist leader whose followers are believed to have killed thousands of Jews in the 1940s, when they briefly collaborated with Nazi Germany as members of the UPA militia. It also has a Bandera Street and since 2001, a museum commemorating Roman Shukhevych, another nationalist implicated in war crimes against Jewish Ukrainians.
The spread of official commemoration of such figures to the country's capital, Kiev, and other cities has reignited the debate about them in Ukraine, which saw an explosion of nationalist sentiment following a revolution that in 2013 ended with the ousting of President Viktor Yanukovych, who critics said was a corrupt Kremlin stooge.
Earlier this year, more than 20 Ukrainian Jewish groups condemned the veneration of personalities connected to the murder of Jews.
The Limmud conference featured several lectures on the subject, including one by historian Oleksandr Denysenko about UPA members who saved Jews. While conceding that UPA members carried out atrocities, he noted: "Under communism, the UPA was demonized and these rescue stories were suppressed."
In modern Ukraine, however, attempts to whitewash the UPA, including by state historians, mean that "a political narrative is once again at risk of interfering with the historical record," he said.
The conference's main theme, however, was neither the UPA nor the Holocaust but the centrality of the Lviv area in the establishment of Zionist youth movements in the 19th and 20thcenturies.
"Lviv has a grand Jewish history, which is also tragic and complicated," said Chaim Chesler, the founder of Limmud FSU. "There are phenomena here which many Jews find unfortunate but the arrival here of so many Jews, and their warm reception by city authorities, send out a strong message: We are here, and our voice is heard loud and clear."
Ivanka Trump visits the Lubavitcher rebbe's grave ahead of election
(JTA)—Ivanka Trump and her husband, Jared Kushner, visited the grave of the last Lubavitcher rebbe, Mena em Mendel Schneerson.
The couple visited the Queens, New York, gravesite, known as the Ohel, on Saturday night in the run-up to Tuesday's election. They may have been praying for victory for Ivanka's father, Republican presidential candidate Donald Trump.
Thousands of visitors come to the gravesite every year seeking the blessings the rebbe gave to visitors. Schneerson died in 1994.
A video of the couple's visit, reportedly taken by other visitors at the site, began circulating on social media shortly after the power couple visited the site. Ivanka Trump, who converted to Orthodox Judaism eight years ago before her marriage to her Jewish husband, and maintains a modern Orthodox lifestyle, covered her hair with a black beret and her husband wore a black kippa.
The couple reportedly were accompanied by Donald Trump's Israel adviser, Jared Greenblatt.
One Orthodox news service, Yeshiva World News, linked the visit to an alleged assassination attempt against the candidate on Saturday in Reno, Nevada, at about the same time that the visit was taking place. Trump, who was rushed off the stage during his appearance there, tweeted that he was the victim of an assassination attempt; the Secret Service later said there was no threat to his life.
"Ivanka Prays—The Donald Saved! As Ivanka Was At Ohel Of Rebbe, Secret Service Rushed Him Off Stage," read the Yeshiva World News headline.
Meanwhile, three New York-based Jewish newspapers have endorsed Trump for president, joining six mainstream newspapers across the country who have done so. The Jewish papers are The New York Jewish Voice, The Jewish Press and the Long Island Jewish World.