Weekly roundup of world briefs from JTA
Israeli army conscription rate drops 3.5% since 2010
(JTA)—The rate of enlistment into the Israel Defense Forces has dropped by 3.5 percent over the past five years, army sources said.
In 2016, the IDF saw the conscription of 72 percent of people who are initially listed as duty bound to serve in the military, Army Radio reported Wednesday.
Among the 28 percent who do not enlist are tens of thousands of haredi Orthodox Jews, who once were allowed an automatic exemption from serving until a 2014 law decreed they sign up for the army or other frameworks by 2017. Others in that category include people who are exempt on medical grounds and a small minority of conscientious objectors.
The decrease in the rate of enlistment reflects primarily a growth in the haredi demographics rather than a drop in the motivation of recruits to serve, Army Radio reported.
The number of conscripts serving in the IDF is classified. Estimates in foreign publications and agencies range from 250,000 to 380,000 soldiers on active duty, plus another 400,000 reserve troops.
While many haredim still avoid military service, the army met its 2015 goal for increasing haredi participation in its ranks, according to the radio report. The news site Walla reported that the IDF last year saw at least 2,300 haredi recruits, a record, compared to 1,972 the previous year.
A steady rise has been recorded over the past five years also in the conscription of women, especially religious women who can easily receive an exemption from military service.
In 2016, the IDF recruited four times as many female soldiers than in 2010, according to Army Radio, leading to the opening of several new coed battalions. Separately, the number of religious female conscripts has increased by 50 percent during that period.
Most Arab Israelis are automatically exempt from serving but may volunteer. Men from the Circassian and Druze minorities are subject to mandatory conscription. Bedouin men are encouraged and in some cases invited to enlist, but it is not mandatory.
Netanyahu aide probed on ties to German firm that sold submarines to Israel
(JTA)—A top aide of Israeli Prime Minister Benjamin Netanyahu is being investigated for an alleged conflict of interest involving a major arms acquisition from Germany.
David Shimron, a lawyer and confidant of the prime minister, is the subject of the probe by State Attorney Shai Nitzan over ethical issues in connection with a deal between the Israeli Defense Ministry and the German shipping giant ThyssenKrupp for the supply of military submarines to Israel, The Jerusalem Post reported Thursday.
Shimron provided legal representation on real-estate issues to ThyssenKrupp agent Miki Ganor, according to an article published Thursday by Haaretz. Shimron also was a director at a consultancy firm that reportedly served ThyssenKrupp in 2013, the report said.
Journalists and critics of Netanyahu warned that Shimron's ties to ThyssenKrupp may have tainted the submarine deal, whose scope exceeds $1.5 billion and which has far-reaching effects for Israel's national security.
But in a letter earlier this week to Israel's attorney general, Avichai Mandelblit, Shimron said he represented neither Ganor nor ThyssenKrupp in dealings with the Israeli government. Shimron said he only represented Ganor in dealings inside Germany in various business interests.
Netanyahu told Channel 10 he did not know of any ties between Shimron and ThyssenKrupp.
Channel 10 reported Wednesday that Shimron had pushed Netanyahu to reach the submarine deal with the German company even though he faced stiff opposition from the Israeli military establishment, including then-Defense Minister Moshe Yaalon.
Yet the following morning, the spokesperson's department of the Israel Defense Forces said the army supported the deal in 2015 and requested the government—ostensibly Yaalon, who was defense minister at the time—to advance it.
"The need for purchasing new submarines was brought up by the military with the cabinet," read the statement. "It concerns the future acquisition (for the next decade) of three new submarines, to replace vessels that will have become outdated by then."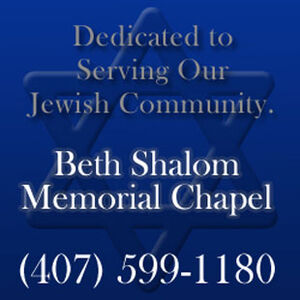 Yaakov Amidror, a former major general in the IDF and Israel's previous National Security Advisor, said that the army had sought six new submarines but that Netanyahu only approved buying three.
Novelist Etgar Keret says privacy behind reluctance to publish in Hebrew
(JTA)—The celebrated novelist Etgar Keret said he refrains from publishing some of his works in Hebrew to protect the privacy of his family, upon whom he bases some of his writing.
Keret, who in 1996 received Israel's Prime Minister Award for Literature, among other distinctions, revealed this during a talk last week before Russian Jews in St. Petersburg during that city's Limmud FSU Jewish learning festival.
At a lecture attended by more than half of the 650 people who attended the conference in Russia's cultural capital, Keret said his selective publishing strategy began at the request of his son Lev when he was 7.
"I told him that some of the stuff I'm writing was based on the family and that I wanted his permission to publish it," Keret said. "He said no, 'I see no advantage in having information about me published,' which both messed up my plan to both be a good dad and still publish my book, and made my wife and I believe he'll grow up to be a corrupt politician."
Keret subsequently obtained permission from his son to publish that book, "The Seven Good Years," though initially not in Hebrew, leading to its publication in English, Farsi and other languages before it finally appeared in its original Hebrew in Israel last year, with his son's permission.
But, Keret said during the talk, this selectiveness has exposed him to accusations of disloyalty to Israel.
He faced considerable criticism in Israel last year following the publication of an interview he gave The Guardian in which he explained how he explained to Lev about roadblocks that the Israel Defense Forces uses in the Western Bank.
Keret and his wife set up a checkpoint in their living room, he said.
"Every time he passed he would have to answer a question. Why do you need to pass? He'd say I need to pee, so I'd say do you really need to pee? When was the last time you peed? And after two hours he said I know why Palestinians are fighting, I'd fight too," he told The Guardian.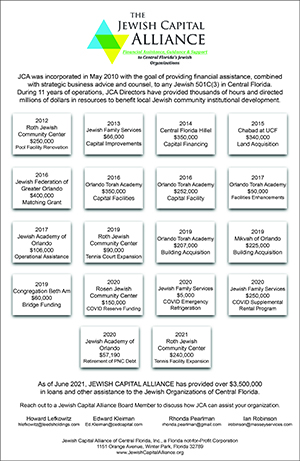 In the same interview, Keret said he opposes attempts to boycott Israel.
"Although I sympathize with the Palestinians' fight, I can't say I'm pro-Palestinian," he said. "I'm not pro-Hamas, pro-gay persecution, pro-terrorist attack." Supporting those ideas, he said, would be to "patronize them—it's like saying they don't deserve the ambiguity that we extend to other people."
Jon Stewart warns liberals not to stereotype Trump voters
(JTA)—Jon Stewart, the former host of "The Daily Show," warned against stereotyping Donald Trump voters, which he said was unfair and hypocritical.
Stewart, who last year quit the Comedy Central show after 16 years, offered his first commentary on the results of the U.S. election last week in an interview aired Thursday on CBS.
"In the liberal community, you hate this idea of creating people as a monolith: 'Don't look at Muslims as a monolith. They are individuals. It would be ignorance,'" Stewart said. "But everybody who voted for Trump is a monolith, is a racist. That hypocrisy is also real."
Stewart, who at a standup performance just before the election said Trump had called him out on Twitter in 2013 for being a Jew, told CBS that he "thought Donald Trump disqualified himself at numerous points, but there's now this idea that anyone who voted for him has to be defined by the worst of his rhetoric."
Trump, the Republican nominee who beat Democrat Hillary Clinton in the Nov. 8 election despite losing the popular vote, "is not a Republican, he's a repudiation of Republicans," Stewart said in the interview, which featured a plug for his new book about his many years dissecting U.S. politics on television.
Stewart was referencing the resentment toward Trump expressed by senior figures from the Republican Party's establishment, including its 2012 presidential candidate, Mitt Romney.
"Donald Trump is a reaction not just to Democrats, but to Republicans," Stewart said, adding: "I feel badly for the people for whom this election will mean more uncertainty and insecurity."
Later in the interview, Stewart said: "There are a lot of people [who think], and I think [Trump's] candidacy animated this thought, that a multiethnic democracy, a multicultural democracy, is impossible." But "that is what America by its founding and constitution is," he added.
Trump was criticized during his campaign for making statements seen as racist, including calling Mexicans who cross into the United States rapists and drug dealers. After the election, he has come under fire for appointing Stephen Bannon, whose Breitbart News website featured some content deemed racist and anti-Semitic, senior adviser and chief strategist in the White House.
The Anti-Defamation League called the appointment a "sad day." Separately, the British Jewish journalist Jonathan Freedland, a BBC presenter, published an op-ed Wednesday in The Guardian headlined "The U.S. will no longer feel like a haven for Jews under Trump" in which he argued that "the U.S. remained comfortably immune from the virus of Jew-hatred," but "that certainty has vanished in the last week—and the appointment of Steve Bannon as the most senior adviser to the incoming president has deepened the anxiety."
Meanwhile, in Russia, a medium-level spokeswoman for its Foreign Ministry said on a talk show earlier this week that Jews have a better idea than other people of the future of U.S. politics—a remark that exposed her to accusations of anti-Semitism.
"If you want to know what will happen in America, who do you have to talk to? You have to talk to the Jews, naturally," said Maria Zakharova, who has come under attack frequently by anti-Semitic elements of the Russian far right who believe she is partly Jewish. Her biography on the ministry's website specifies neither her religion nor ethnicity.
Zakharova also said that "our people in Brighton [Beach]," the southern Brooklyn neighborhood where many Russian Jews and non-Jews live, told her in conversations that they had donated to Clinton's campaign but gave "twice as much" to Trump's.
Trump names Iran deal critic as CIA director
(JTA)—An Alabama senator who once reportedly called the NAACP "un-American" and a congressman who blasted the Iran nuclear deal were tapped to serve as attorney general and CIA director, respectively, under the Trump administration.
A spokesperson for President-elect Donald Trump announced Friday the selections of Sen. Jeff Sessions and Rep. Mike Pompeo to the two top positions, The Associated Press reported.
The announcements came on the heels of Trump's decision to appoint former military intelligence chief Michael Flynn as national security adviser. The Trump official, who AP did not name, did not say whether Sessions or Flynn had accepted the job, leaving open the possibility that those two arrangements were not finalized.
Sessions, a former prosecutor elected to the Senate in 1996, serves on the Judiciary Committee and has opposed immigration reform as well as bipartisan proposals to cut mandatory minimum prison sentences, according to The New York Times.
The Senate Judiciary Committee in 1986 rejected his nomination for federal judge in Alabama, landing then-President Ronald Reagan his first defeat in appointing judicial nominees.
The rejection owed in part to controversial statements attributed to Sessions, including one that he considered the American Civil Liberties Union, the NAACP Defense Fund and the National Council of Churches ''un-American'' groups. He denied having any racist bias and said he did not recall making the statement, which he said in 1986 did not reflect his opinion.
Pompeo, a congressman from Kansas, is a conservative within his party and a fierce critic of the nuclear deal with Iran, which offers the Islamic Republic sanctions relief in exchange for scaling back some of its nuclear activities.
Israel vocally opposed the pact championed by President Barack Obama that six world powers, led by the United States, negotiated with Iran.
RCA silent on Bannon, but 'extremely concerned' about anti-Semitism
(JTA)—The Rabbinical Council of America's executive vice president told JTA that the appointment of Stephen Bannon was too "political" to address in a letter it sent to President-elect Donald Trump.
Rabbi Mark Dratch added, however, that his centrist Orthodox rabbinical organization is "extremely concerned" about rising anti-Semitism.
In its letter to Trump, which appeared Wednesday as a full-page advertisement in The New York Times, the RCA called on the incoming president to recognize Jerusalem as Israel's capital and not to impose a solution to the Israeli-Palestinian conflict through the United Nations.
"There are a lot of, a lot of issues, and this was not meant to be a cholent," Dratch told JTA on Wednesday evening regarding the letter, referring to a traditional Jewish stew eaten on Shabbat. Bannon's appointment, said Dratch, "is also very political, and as a rabbinical organization our inclination was to get involved in issues that were important diplomatically for the Jewish community but that were not political."
Bannon is the former chairman of Breitbart News, a website that Bannon himself called "the platform for the alt-right," a loose movement of the far right whose followers traffic variously in white nationalism, anti-immigration sentiment, anti-Semitism and a disdain for "political correctness."
A handful of Jewish organizations, including the Anti-Defamation League, have condemned his appointment. Two conservative groups, the Republican Jewish Coalition and the Zionist Organization of America, have endorsed Bannon based in part on his and Breitbart's pro-Israel stance. Several large Jewish organizations, including the Jewish Federations of North America and the American Jewish Committee, have not commented directly on Bannon.
Dratch noted that a statement sent Wednesday in tandem with the RCA letter said it was time to "work together with our President-elect. As religious leaders, we wish to make a statement protecting the rights of all and restoring unity and civil discourse in the United States."
He said the alt-right's role in rising anti-Semitism and bigotry does worry the RCA.
"We are extremely concerned about the impact that's had on the rise of anti-Semitism," he said. "We're concerned about the rise of anti-black feeling, anti-Muslim feeling, problems that women are facing. There are lots of concerns."
In the letter to Trump, the RCA congratulated him on his victory in last week's presidential election and reminded him of a pledge he made to recognize Jerusalem as "the one true capital of Israel." It also thanked President Barack Obama for defending Israel in the U.N. Security Council.
"As Mr. Trump is about to assume the presidency of the United States of America, we ask him to act on these articulated principles by recognizing Jerusalem as Israel's capital and by standing firmly against the hateful and discriminatory rhetoric that is the underpinning of such anti-Israel resolutions at the United Nations," the letter said.
Jewish billionaire Henry Kravis reportedly being considered for Treasury secretary
(JTA)—President-elect Donald Trump reportedly is considering appointing the Jewish billionaire Henry Kravis as his Treasury secretary.
Trump spoke to Kravis, a private equity pioneer, following his Nov. 8 victory over Democrat Hillary Clinton, the New York Post reported Thursday. An unnamed source told the Post that Trump had reached out to Kravis, 72, of Oklahoma, who heads the KKR & Co. equity firm.
Trump has named Kravis before as a possible candidate for the job.
In May, Kravis said: "While I'm honored to be mentioned, I love my job and can't imagine leaving it" in commenting about speculation that he would be named secretary.
But in July 2015, Kravis, a longtime Republican who did not name a favorite in the primary campaign, said it was "scary" that Trump had mentioned him, along with Carl Icahn and former General Electric CEO Jack Welch, as a possible Treasury Department boss.
Trump adviser Steven Mnuchin, who is also Jewish, is also being considered for the position, according to the Post, as well as JPMorgan executive Jamie Dimon, who is not Jewish.
Neither Kravis nor KKR donated to any of the 2016 presidential candidates, official filings show.
Donation records show that Kravis, who is worth $4.6 billion, donated $32,400 last year to the National Republican Senatorial Committee.
KKR in 2015 donated $5,000 to Sen. Charles Schumer, D-N.Y., and smaller amounts to several Republican senatorial candidates, including $2,700 in August to Sen. Kelly Ayotte, R-N.H.
Kravis is close to former President George H.W. Bush.
Abraham Foxman withdraws from ZOA dinner, calling it 'politicized'
NEW YORK (JTA)—Abraham Foxman, the former longtime national director of the Anti-Defamation League, said he will not be attending a Zionist Organization of America dinner because the event has been "politicized."
Foxman had planned to attend Sunday's dinner, which will feature a speech by Stephen Bannon, a senior adviser to Donald Trump whose appointment has stirred controversy. Bannon formerly ran Breitbart News, a website Bannon called "the platform for the alt-right," a loose movement of the far right whose followers traffic variously in white nationalism, anti-immigration sentiment, anti-Semitism and a disdain for "political correctness."
Foxman said in a statement Wednesday that he would not be going to the gala, a decision he said came after the ZOA publicized the former ADL leader's intention to attend.
"ZOA manipulated and abused my trust when they announced my decision to attend without my permission because they have politicized this event," the statement said. "My intention was solely to be in attendance to honor Bernie Marcus, and not to make any political statement."
Marcus, a co-founder of Home Depot, is being honored at the dinner. On Tuesday Marcus, a board member of the Republican Jewish Coalition, published a statement supporting Bannon's appointment. Bannon has come under fire from a number of Jewish groups, including the ADL, which for years was nearly synonymous with Foxman's name.
On Thursday, ZOA President Mort Klein accused Foxman of lying in his statement. ZOA has attacked ADL a number of times in recent years for its stance on laws prohibiting Israel boycotts and over accusations that ADL supports the Black Lives Matter movement, parts of which have endorsed an Israel boycott.
"He knew Bannon was going to be there," Klein said. "He lied and says we misled him. What did we mislead? [Bannon] asked me if he could come, I said OK."
ZOA has been one of two Jewish groups, along with the RJC, to support Bannon's appointment. Klein claimed that when Bannon called Breitbart a platform for the alt-right, he meant to expose and demean the movement, not promote it.
"He gave them a platform, in his opinion, to expose what lunatics and haters they are," Klein told JTA. "You can disagree with that. It doesn't make him an anti-Semite or a homophobe or an Islamophobe."
The ADL, now led by CEO Jonathan Greenblatt, this week decried Trump's appointment of Bannon as a top White House adviser, saying Bannon's association with "unabashed anti-Semites and racists" is disqualifying.
Canadian prime minister denounces anti-Semitic vandalism in Ottawa
MONTREAL (JTA)—Prime Minister Justin Trudeau of Canada condemned three anti-Semitic acts of vandalism that occurred in Ottawa.
The city's hate crimes unit is investigating the incidents, the latest of which was discovered Thursday. It remains unclear if they are connected, police said.
"To the Canadian Jewish community, I stand with you," Trudeau wrote on Twitter. "Our government denounces recent acts of anti-Semitism in the strongest terms."
In the most recent incident, anti-Semitic graffiti in the form of two large swastikas were found Thursday morning on a synagogue's front doors in an upscale neighborhood.
Two days earlier, a similar incident had occurred at a home used as a Jewish prayer center. Its rabbi, Anna Maranta, blamed Donald Trump's election as president of the United States, saying it "emboldened" racists to act "more in a public way," she told The Canadian Jewish News.
Former Canadian Jewish Congress head Bernie Farber suggested a more measured, wait-and-see approach before jumping to conclusions.
Another Ottawa synagogue confirmed it was defaced last weekend with graffiti containing anti-Semitic slurs.
Others condemning the incidents included B'nai Brith Canada and Ottawa's Jewish federation.