Scene Around
Simon Wiesenthal Center reaction...
This email was sent to me by Alyssa Brognano of the Simon Wiesenthal Center. It reads as follows:
"It is unprecedented for an outgoing Administration to make such a draconian foreign policy shift-while simultaneously packing their boxes to leave Washington", Rabbis Marvin Hier, Founder and Dean and Abraham Cooper, Associate Dean of the Simon Wiesenthal Center, a leading Jewish Human Rights NGO declared.
"Secretary Kerry makes it sound like it's the apartments and kindergartens built in Jewish communities on the West Bank that are the main impediment to a two-state solution, when he and those diplomats who voted for UNSC 2334 know that it is Palestinian terrorism, and the continued control of Gaza and the largest portion of the Palestinian population by terrorist Hamas that is the main roadblock to a true peace. Get rid of Hamas, its terror tunnels, tens of thousands of rockets aimed at the Israeli heartland, get rid of the genocidal hate brainwashing Palestinian children and the world will see a two state solution rapidly become a reality."
"There is no escaping the fact that this UN Security Council resolution dims prospects for peace, since it effectively removes any incentive for the Palestinian Authority to negotiate directly with the Israelis-a fact underscored by then-US Ambassador to the UN Susan Rice in 2011 when she explained why the US vetoed a similar UN Security Council resolution."
"We are confident that the Trump team's approach to the Palestinian-Israel conflict will reflect theses inconvenient truths and will restore-in tone and deeds- the relationship behooving two great friends who share a common heritage and democratic values", Hier and Cooper concluded."
Scam warnings...
I heard from our own BILL KAHN about the types of scams being carried on today. It would benefit us all to be aware. Bill writes:
"'To Catch A Thief' was the title of a movie released in 1955 about the exploits of a cat burglar. In those days' thieves stole money by breaking into homes, businesses and banks, since that's where the money was.
With the coming of the Internet, crime has morphed into methods, which wouldn't have been dreamed of in 1955. Yes, today there are still the old criminal methods, but, now crooks can go after targets while putting themselves at minimal risk. These targets can even be people with little or no assets, as in Identity Theft. However, the bigger targets are trusting individuals. Many of whom are seniors brought up in an environment of having faith in others to do them no harm.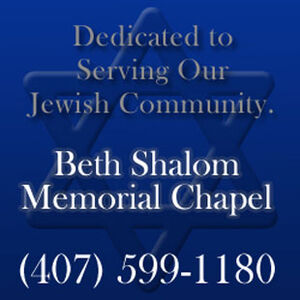 Unfortunately, those days have passed and the belief in unquestioned faith still exists within seniors. Consequently, this makes them prime targets for crooks. So, how can seniors protect themselves? It starts with knowing how to identify and thwart an attack and also where to obtain assistance after being exploited?
Knowledge is the keystone to stay protected. I often have people call me about a deal they've been contacted about. They wanted to know if it's safe. My advice is simple and twofold. If you were concerned enough to call me, that little voice inside your head has already said stop, listen to it! My general advice is that if someone contacts you out of the blue for a great deal, in person, by phone, email, mail, social media, even by smoke signals, just say no. Will you miss something, maybe, but chances are it's a good deal for the contact and not for you!
There many resources available on the Internet to see if an issue is legitimate. I have assembled about 1,000 tips and videos on my website http://www.stopthescam.org. If you'd like some quick summary tips, click on the "Public Service Announcement" tab on my site, it will show the top 20 scams making the rounds, and each runs just 10 to 17 seconds."
(Great advice! Thanks, Bill.)
All that jazz...
Our own fabulous ALAN ROCK keeps us informed of all the talented musicians in town and when they are appearing at the Altamonte Chapel, 825 East SR 436 in Altamonte Springs. Alan, an accomplished musician and radio host of his own show, is emcee of all the Chapel events.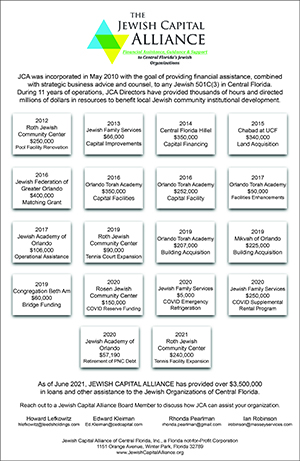 Kicking off 2017 on Jan. 29, 2017 is something EXTRA SPECIAL. Orlando history comes alive. BILL ALLRED has put together The Rosie O'Grady Good Times Band with Bill on trombone, special guest ALLAN VACHE clarinet; JOHN DePAOLA, trumpet; RANDY MORRIS, piano, JAY MUELLER, bass, and WARREN SAUER, drums. You don't want to miss this one!
Shout outs...
I want to compliment ASHLI INMAN, a waitress at Giovanni's Restaurant, Aloma Avenue, Winter Park, for her kindness and efficiency.
I also can't say enough about the staff at Centra Care, 3099 Aloma Avenue, Winter Park. They are LAUREN COWDEN, receptionist, SLAEDINE MALBRANCHE, who took my vitals, FARIDAH MATOS, Xray Technician, and the nurse practitioner in charge of my case (I fell and hurt my knee.), VANESSA PHILMAN, ARNP
They were the sweetest, calmest and most proficient people ever. I thank them!
One for the road...
NASA had sent many shuttles to orbit the earth and attempted to include passengers of all races, color and creed. One day, they realized they hadn't invited anyone from the clergy so they invited a priest and a rabbi to orbit the earth.
Upon their return, they were asked to go straight to the Media room to give the world their impressions of the experience.
The priest came into the room with a smile on his face. His statement was full of joy. He said, "It was totally amazing. I saw the sun rise and set. I saw the beautiful oceans. I'm truly in awe."
But the rabbi came into the room completely dishevelled. His beard was tangled, his kippot was askew and his tallis was creased. The reporters asked him whether he enjoyed the experience.
He threw his hands in the air and said, "Enjoy? Oy vay, you must be joking. How could I find time to enjoy? Every few minutes the sun was rising and setting! So it was on with the tefillin, off with the tefillin, mincha, maariv, mincha, maariv.... Oy Gevalt."