JFGO and SOJC host ADL for Anti-Semitism discussion
On April 4, the Jewish Federation of Greater Orlando and Southwest Orlando Jewish Congregation were proud to host Eric Ross, Associate Regional Director of the Anti-Defamation League (ADL), for a fascinating and very timely discussion on "Anti-Semitism Today, Globally and Locally." After a thoughtful welcome by Rabbi Hillel Skolnik, Ross, a graduate of the Hebrew Day School (now Jewish Academy of Orlando), led a rapt audience through a presentation outlining various contemporary forms of anti-Semitism and how ADL works to protect, investigate, and educate to battle against it. ADL fights for separation of church and state, social justice, and against hate of all kinds, and is particularly proud of its work to pass the landmark 2008 Matthew Shepard and James Byrd, Jr. Hate Crimes Prevention Act, which expanded the 1969 United States federal hate-crime law to include crimes motivated by a victim's actual or perceived gender, sexual orientation, gender identity, or disability. ADL monitors, researches, and responds to reports of anti-Semitism and acts as a liaison between victims and the media. Ross explained that ADL has a comprehensive information clearinghouse on extremist activities and groups, which is the primary resource for the FBI and other federal, state, and local law enforcement agencies. ADL provides Holocaust education to schools, early childhood programs, and law enforcement. As the single largest non-governmental trainer of law enforcement in the country, ADL has trained more than 100,000 law enforcement officers, including mandatory training for all FBI agents, in how law enforcement was co-opted during the Third Reich. Most recently, it worked with the Tampa Police Department to train all 1,000 of its officers and is now working on a similar program in St. Petersburg. All of these trainings are offered at no cost to participating organizations. ADL also hosts a Cyber-Hate Working Group, to which all major internet companies send senior leadership, and will be opening a new Silicon Valley office to specifically battle online hate.
Ross then shared some sobering facts. In ADL's annual audit of anti-Semitic activity, which has been used as a barometer since 1979, there has been an uptick in the reporting of anti-Semitic incidents. In the first few months of 2017, the organization has received around 300 more calls than usual in a similar period, not including calls related to the bomb threats received by The Roth Family JCC and others around the country. Regarding the bomb threats, even though the alleged perpetrator was a Jewish teenager of dual American and Israeli citizenship, the threats are still anti-Semitic, and, since they were effective, may yet lead to copycats. College campuses saw 124 instances of anti-Semitic flyers since the start of the school year, with 85 of those instances just since Jan. 1, and "cyber-hate" continues to rise. And since leaders have not been quick enough to denounce hate speech, people are feeling emboldened.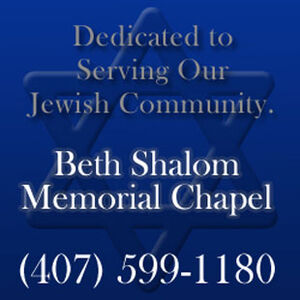 Florida, as usual, is its own special case. According to Ross, ADL publishes a special guide, "Extremism in Florida: The Dark Side of the Sunshine State," which outlines all of the extremist groups that exist side-by-side with us. Stormfront, the primary online clearinghouse for hate groups, bigotry, and anti-Semitism, is headquartered in West Palm Beach. Swastikas have been painted on cars in Miami Beach, spray-painted onto a car in an Orthodox neighborhood in Boca Raton, and, of course, found on campuses here in Central Florida, from Lake Brantley and Winter Park High Schools to a bus en route to Rock Lake Middle School. Families in Orlando and Winter Park have found swastikas on their homes. Flyers for white nationalist organizations were posted at UCF.
So, what can we do? ADL offers a best practices guide for responding to cyber-hate, and its Cyber-Safety Action Guide educates users on the best way to advocate on specific websites (Facebook, Twitter, etc.) if you see an instance of anti-Semitism. ADL also advises to stand up for the rights of other groups; as Ross noted, "The more we care about others, the more they will care about us." Be vigilant about responding to anti-Semitism, even if it seems to be in a joking context, as jokes make it seem acceptable, which then opens the door to bias and eventually to hate. Look clearly at context, and think about using Natan Sharansky's "Three D's of the New Anti-Semitism" when listening or participating in discussions about Israel. Though anti-Israel views and remarks do not necessarily mean anti-Semitism, there is a clear line that crosses into anti-Semitism. Sharansky suggests that if a double standard is applied (Israel does something that other nations do as well, but is the only one called out), Israel or Israelis are demonized (Israel is compared to Nazi Germany, politicians supportive of Israel are depicted wearing Nazi uniforms), or Israel is delegitimized (its very existence is stated as problematic), the line has been crossed.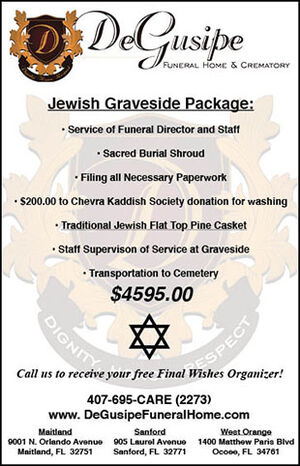 The evening ended with the personable and highly informed Ross taking questions from a very engaged and appreciative audience. We encourage everyone to visit the ADL website for additional information on the organization's absolutely crucial work and how you can get involved.