Weekly roundup of world briefs from JTA
Americans for Peace Now cancels annual Israel trip over anti-boycott law
JERUSALEM (JTA)—Americans for Peace Now has canceled its annual trip to Israel over the country's new anti-boycott law.
The law passed last month by the Israeli Knesset bars entry to foreigners who publicly call for boycotting the Jewish state or its settlements.
Americans for Peace Now is concerned that trip participants could be stopped at Ben Gurion International Airport and denied entry into Israel, Haaretz first reported this week, noting that the dovish group has been holding its Israel Study Tour for 30 years and this is the first time it was canceling.
Peace Now reportedly canceled the early June trip after failing to get assurances from the Israeli government that participants would be able to enter the country.
Haaretz said it obtained a copy of a letter sent Friday by the organization's directors to prospective participants, which includes board members and donors.
It read in part: "We do not know yet whether we will reschedule this tour to another date this year or whether we'll have to suspend our Israel Study Tour program indefinitely, until the law is either revoked, amended or applied in a way that does not impact APN, its staff members, board members and activists."
The ban applies to any foreigner "who knowingly issues a public call for boycotting Israel that, given the content of the call and the circumstances in which it was issued, has a reasonable possibility of leading to the imposition of a boycott—if the issuer was aware of this possibility." It includes those who urge boycotting areas under Israeli control, such as the West Bank settlements.
Lawmakers have asserted that the measure was meant to target groups, not individuals.
The study tour's itinerary included meetings with Israeli and Palestinian politicians, security experts, civil society and peace activists, writers and artists.
A message of "Page not found" is seen when clicking on the Study Tour section of the group's website.
Palestinian mother of 9 who stabbed soldier said she had a death wish
JERUSALEM (JTA)—A Palestinian woman who stabbed a soldier at a West Bank checkpoint told investigators that she committed the attack because she wanted Israeli security forces to kill her.
The assailant, who was identified by the Shin Bet security service as Asia Kabaneh, 41, from the West Bank town of Duma, approached a female security officer early Monday morning at the Qalandiya checkpoint between Jerusalem and Ramallah and told her she wanted to ask a question. The woman then pulled out a knife and stabbed the soldier in the shoulder, the Shin Bet said.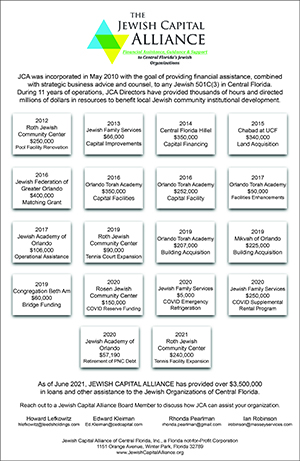 Other security personnel at the checkpoint disarmed the Palestinian assailant and wrestled her to the ground, according to reports.
The soldier was slightly injured and taken to a Jerusalem hospital for treatment.
The Shin Bet said in a statement issued later Monday that Kabaneh told investigators that she is the mother of nine children and that she and her husband had been experiencing marital trouble. She said she quarreled on Sunday night with her husband over their children's education and he threatened to divorce her.
Kabaneh said she "decided to commit a terrorist attack so that the security forces would shoot her because—in her words—she was fed up with her life," according to the statement.
The Palestinian stabber on the Jerusalem light rail who last week killed a British exchange student, Hannah Bladon, told investigators that he chose his victim because she was standing next to a soldier who was carrying a rifle, and he wanted to commit suicide by having the soldier shoot him.
Teen accused of threatening JCCs charged in Israel with extortion, causing panic
JERUSALEM (JTA)—The Israeli-American teenager accused of making threats against Jewish community centers in the United States was charged with extortion and several other offenses in a Tel Aviv court.
The teen from Ashkelon, in southern Israel, was charged Monday in district court with thousands of counts on offenses that also include publishing false information, causing panic, computer hacking and money laundering. He was arrested in Israel last month in a joint operation with the FBI and cannot be named in reports originating from Israel.
According to the indictment, the teen, who has dual U.S. and Israeli citizenship, made threats to 2,000 institutions around the world, including the Israeli Embassy in Washington and other Israeli diplomatic missions, schools, malls, police stations, hospitals and airlines.
Threats to three airlines, including Israel's national carrier El Al, led to planes making emergency landings, dumping fuel and requiring military escorts, according to the indictment.
He is also charged with threatening a Delaware lawmaker, Sen. Ernesto Lopez, for publicly criticizing the person who made the threatening calls to Jewish institutions, including sending illicit drugs to Lopez's home and threatening to publish photographs and call the authorities to arrest him for possession. The teen also is charged with harassing a former Pentagon official, George Little, including threatening to kidnap and kill his children.
Other charges include buying drugs, running an online hacking and document forging service, buying and selling weapons online, and possession of child pornography, as well as the assault of an Israeli police officer who came to arrest him, according to The Times of Israel.
Israel's state prosecutor, Shai Nitzan, has opposed allowing the teen's extradition to the United States, Haaretz reported Monday, echoing a report from Sunday on Israel's Channel 2 that said Israel has rejected a U.S. Justice Department extradition request. A formal extradition request has not been filed, according to Haaretz, but in informal negotiations Israeli justice officials have said they want to put the teen on trial in Israel.
The Justice Department said Friday that it was charging the teen with 28 counts of making threatening calls to JCCs in Florida, conveying false information to the police and cyberstalking.
The teen's parents and attorney have said he has a benign brain tumor that affects his behavior, as well as a very low IQ.
6 Israelis, including soldiers, arrested for 'racist' attacks on Arabs
JERUSALEM (JTA)—Two soldiers were among six Israelis arrested for violent attacks on Arabs.
The Shin Bet security agency announced the arrests on Sunday but did not say when they took place. The men, all from from the southern city of Beersheba, have been indicted on several charges, including committing acts of terror.
Along with the soldiers, the others arrested include a minor who cannot be named.
The attacks, which have been taking place since December, were carried out with weapons including knives, metal batons and crowbars, the Shin Bet said in a statement. The attackers had nationalistic and racist motives, including to prevent relationships between Jews and Arabs.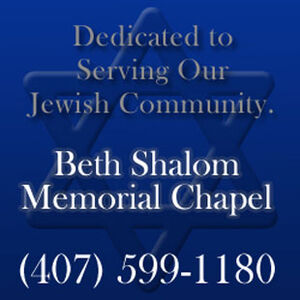 Attorneys for the men claim their clients have been tortured in prison and one tried to kill himself during the interrogations.
Anti-Semitic incidents in US surging in 2017, rose by a third in 2016
(JTA)—Anti-Semitic incidents in the United States soared 86 percent in the first three months of 2017 after rising by more than one-third in 2016, according to the Anti-Defamation League.
There has been a massive increase in harassment of American Jews, largely since November, and at least 34 incidents linked to the presidential election that month, the ADL said Monday in its annual audit of anti-Semitic incidents.
This year has seen preliminary reports of 541 anti-Semitic incidents through March. One reason for the jump appeared to be the bomb threats called in to Jewish community centers and other Jewish institutions across the country. An Israeli-American teenager is accused of calling in most of them, and he has been charged in Israel and the United States. He is in custody in Israel.
The 2017 incidents include 380 for harassment, including the 161 bomb threats, an increase of 127 percent over the first quarter of '16; 155 for vandalism, including three cemetery desecrations, an increase of 36 percent, and six physical assaults, a decrease of 40 percent.
The states with the highest number of incidents were those with large Jewish populations, including California, New York, New Jersey, Florida and Massachusetts.
In 2016, the report showed a total of 1,266 acts targeting Jews and Jewish institutions, with a 34 percent increase of incidents of assaults, vandalism and harassment over the previous year. Nearly 30 percent of those incidents, or 369, occurred in November and December.
The acts included 720 harassment and threat incidents, an increase of 41 percent over 2015; 510 vandalism incidents, an increase of 35 percent; and 36 physical assaults, a decrease of 35 percent.
Incidents on college campuses stayed mostly static after nearly doubling in 2015, but more than doubled in non-Jewish elementary, middle and high schools. The rise to 235 incidents in 2016 from 114 the previous year represented a 106 percent increase. There have been 95 incidents reported in the first quarter of this year.
"There's been a significant, sustained increase in anti-Semitic activity since the start of 2016, and what's most concerning is the fact that the numbers have accelerated over the past five months," Jonathan Greenblatt, the ADL's national director, said in a statement. "Clearly, we have work to do and need to bring more urgency to the fight. At ADL, we will use every resource available to put a stop to anti-Semitism. But we also need more leaders to speak out against this cancer of hate and more action at all levels to counter anti-Semitism."
The ADL has been tracking anti-Semitic incidents since 1979. In the past 10 years, the number of reported anti-Semitic incidents peaked at 1,554 in 2006.
Separately, Tel Aviv University's watchdog on anti-Semitism reported Sunday that the number of anti-Semitic incidents worldwide has decreased by 12 percent in 2016 despite the spike in the United Kingdom and the United States.
Lawmakers from 20 states pledge to mandate Holocaust education
(JTA)—Some 26 legislators representing 20 states have committed to introduce legislation that would require public schools to teach about the Holocaust, the Armenian genocide and other genocides.
The states are among the 42 in the United States that do not already require education on genocide awareness and prevention, the New York-based Anne Frank Center for Mutual Respect said in announcing that it had obtained the commitments as part of its 50 State Genocide Education Project to mandate genocide education in public schools across all 50 states and the District of Columbia.
The center made the announcement on Monday, observed this year both as Yom Hashoah, or Holocaust Remembrance Day, and Armenian Genocide Remembrance Day.
It asked the state legislators to sign a pledge to introduce legislation that would require genocide education, or in some cases to strengthen a state's existing requirement through a commission or task force. The 26 legislators have signed the pledge, the center said in a statement.
The 20 states are Alaska, Arkansas, Connecticut, Colorado, Delaware, Georgia, Hawaii, Idaho, Kansas, Kentucky, Louisiana, Maryland, Massachusetts, Missouri, Nebraska, New York, Ohio, South Carolina, Virginia and Washington.
Three states—Florida, Illinois and New Jersey—require genocide education from grades K-12, and have a state commission or task force to keep genocide education comprehensive and up to date. California and Michigan require genocide education from grades 7 or 8 through 12, and have a state commission or task force. Indiana, New York and Rhode Island mandate genocide education from grades 7 or 8 through 12 but do not have a commission or task force.
"Our goal is to teach that genocide is not just somebody else's story," said state Rep. Jeffrey Roy, D-Mass., who has proposed legislation on genocide education. "Genocide is not simply about killing people, but also about destroying humanity. By including genocide in the curriculum, we will give students a better understanding of the human condition and increase efforts worldwide for preventing further genocides."
Israel signs deal for 6,000 Chinese workers—but they can't work in settlements
JERUSALEM (JTA)—Israel signed a deal with China to bring in 6,000 construction workers after agreeing they would not work in West Bank settlements or eastern Jerusalem.
Israel's housing minister, Yoav Galant, and the Chinese vice minister of commerce, Fu Ziying, signed the agreement on Sunday in Jerusalem. Israel's Foreign Ministry said Sunday that the decision to exclude work in the settlements "is based on the concern for the safety and security of the workers" and not politics.
The agreement comes after several years of negotiations over allowing Chinese laborers to work in Israel, with talks stalling over the Chinese demand that the workers not work in the settlements, according to Haaretz.
Israel reportedly needs the laborers in order to provide more housing, thus lowering housing prices by increasing supply.
The agreement allows Israel to save face by saying the workers would only be allowed to work in areas agreed to by Israel and China from time to time, according to Haaretz.
A Chinese Foreign Ministry spokesman said in a briefing to reporters in January, after a statement of principles on the pact was signed, that "China's position on the Palestine-Israel issue is consistent, clear and unchanged. We oppose building Jewish settlements in the occupied Palestinian territories including East Jerusalem and West Bank."
Trump mourns Jewish Holocaust victims, vows to fight anti-Semitism in speech to Jewish group
NEW YORK (JTA)—President Donald Trump paid extended tribute to the memory of the Holocaust and to Israel in a speech to the World Jewish Congress.
Speaking via prerecorded video at the opening dinner of the WJC's Plenary Assembly in New York City on Sunday night, Trump's remarks honed close to Jewish communal talking points. The speech marked an evolution in his rhetoric from just three months ago, when his administration's remembrance of the Holocaust failed to mention Jews and he seemingly appeared reluctant at first to condemn anti-Semitism.
But Sunday, on the eve of Holocaust Remembrance Day, Trump invoked the memory of the genocide's 6 million Jewish victims, praised Israel as a "great nation" and vowed to fight anti-Semitism.
"On Yom Hashoah, we look back at the darkest chapter of human history," the president said, using the day's Hebrew name. "We mourn, we remember, we pray and we pledge: Never again. I say it, never again."
"The mind cannot fathom the pain, the horror, and the loss. Six million Jews, two-thirds of the Jews in Europe, murdered by the Nazi genocide. They were murdered by an evil that words cannot describe and that the human heart cannot bear."
The speech contrasted with the White House's statement on International Holocaust Remembrance Day in January, which mourned the Holocaust but omitted any mention of Jews. Jewish groups across the ideological spectrum condemned the statement; the WJC, notably, was the one major Jewish group that defended it.
In his speech Sunday, Trump also lauded Israel, quoting the founder of modern Zionism, Theodor Herzl.
"Today, only decades removed from the Holocaust, we see a great nation risen from the desert and we see a proud Star of David waving above the State of Israel," Trump said. "That star is a symbol of Jewish perseverance. It's a monument to unyielding strength. We recall the famous words attributed to Theodor Herzl: If you will it, it is no dream. If you will it, it is no dream."
Trump also promised to combat anti-Semitism and bigotry, as he has repeatedly since a wave of bomb threats hit Jewish institutions nationwide. Making a veiled reference to Iran, whose leaders have repeatedly called for Israel's destruction, he affirmed U.S. support for Israel.
"We must stamp out prejudice and anti-Semitism everywhere it is found," he said. "We must defeat terrorism, and we must not ignore the threats of a regime that talks openly of Israel's destruction. We cannot let that ever even be thought of. To all of you tonight, who have come from around the world, let it be known, America stands strong with the State of Israel."
Trump also took the opportunity to reference his election victory last year. Thanking Ronald Lauder, the WJC's president and prominent New York cosmetics executive, philanthropist and Republican activist, Trump said "he even predicted early that I was going to win the presidency."
UN secretary-general: Denial of Israel's right to exist is 'modern form of anti-Semitism'
NEW YORK (JTA)—United Nations Secretary-General Antonio Guterres vowed to take action to end anti-Semitism and called the denial of Israel's right to exist a modern form of anti-Jewish hatred.
Speaking Sunday night at the World Jewish Congress' Plenary Assembly in New York, Guterres said he could not control all expressions of bias against Israel at the United Nations. But he said Israel has the right to be treated like any other U.N. member state.
"A modern form of anti-Semitism is the denial of the right of the State of Israel to exist," Guterres said. "As secretary-general of the United Nations, I can say that the State of Israel needs to be treated as any other state, with exactly the same rules."
Israeli and U.S. officials, along with supporters of Israel, have long accused the United Nations of irredeemable bias against Israel. According to U.N. Watch, a pro-Israel group that monitors the international body, the U.N. General Assembly condemned Israel 20 times in 2016, compared to six condemnations for the rest of the world combined.
But Guterres emphasized that treating Israel fairly "does not mean I will always be in agreement with all the decisions made by any government position taken by any government that sits in Israel," but adding he supports "the absolutely undeniable right of Israel to exist and to live in peace and security with its neighbors." He also advocated the establishment of a Palestinian state.
The secretary-general, speaking ahead of Holocaust Remembrance Day, called the Holocaust "the most heinous crime in the history of mankind" and promised to marshal the U.N. to eliminate anti-Semitism.
"You can be absolutely sure, as secretary-general of the United Nations, I will be in the front line of the struggle against anti-Semitism, and to make sure the United Nations is able to to take all possible actions for anti-Semitism to be condemned, and if possible, eradicated from the face of the earth," he said.
Speaking the same day that right-wing populist Marine Le Pen advanced to the final round of France's presidential election, Guterres decried rising anti-Semitism in the United States and Europe, which he said was fueled by populism.
"We see today anti-Semitism alive and well," he said. "We see it in acts of physical aggression, murders of Jewish people in different parts of the world, destruction of property, destruction of monuments, destruction of centers. And very unfortunately we have seen the multiplication of forms of populism, of xenophobia, of hatred."
Holocaust survivors praise end of Allianz sponsorship of golf tourney
(JTA)—Holocaust survivors praised the termination of Allianz's sponsorship of an annual Florida golf tournament.
Survivors, who say the international insurance company still owes an estimated $2 billion in unpaid claims to them, have been protesting the annual PGA seniors tournament held in Boca Raton since 2011. Allianz has sponsored the tournament for the past 11 years.
Family members and supporters joined survivors at a news conference Monday on the front steps of the Boca Raton City Hall, coinciding with Yom Hashoah, or Holocaust Remembrance Day.
"It is a day to remember and pray for the victims of the Holocaust who perished—and to convey our determination not to forget their suffering and the hate that brought it about," the Holocaust Survivors Foundation USA said in a statement issued Monday. "The end of the Allianz sponsorship is a tremendous victory for survivors. We also believe it will be a springboard for long-overdue actions to respect our rights and needs."
The foundation pointed to a perennial bipartisan bill in Congress that would allow Holocaust survivors to sue insurance companies in U.S. courts. The bill was most recently reintroduced in February.
Although the survivors and activists claimed victory, a tournament director told the Palm Beach Post on Thursday that Allianz "chose not to renew" its contract but did not say why it pulled out. A spokeswoman for Boca Raton said city administrators and elected officials "did not terminate a relationship with Allianz."
Still, U.S. Rep. Ileana Ros-Lehtinen, R-Fla., called the decision to end Allianz's sponsorship of the tournament "welcome but long overdue news," in a statement issued Monday. Ros-Lehtinen has been a co-sponsor of the legislation to allow survivors to sue the insurance company in U.S. courts.
"Today will mark the beginning of a renewed effort for all of the next steps the survivors need—we can no longer sit idly by and allow these survivors to continue to be victimized and denied their day in court," she said.
Holocaust survivors have previously attempted to sue Allianz in an effort to reclaim insurance payments on thousands of life insurance policies that the company sold to Jews in Europe during the 1930s and 1940s. Survivors who attempted to file claims with Allianz after World War II were refused due to a lack of documentation, including death certificates.
"As Holocaust survivor leaders who have long advocated for the rights, interests, and needs of survivors throughout the U.S. and the world, we applaud this important step," the Holocaust Survivors Foundation USA said in its statement. "For the past seven years, Holocaust survivors, our families, and community supporters protested at the site of the tournament, citing Allianz's long-standing refusal to honor tens of thousands of insurance policies it sold to Jewish Holocaust victims—valued today at more than $2.5 billion. That sum represents less than three months' operating profit for Allianz."
Allianz has acknowledged its connections to the Third Reich and vowed to resolve any unclaimed settlements. As part of the International Commission on Holocaust Era Insurance Claims, the company paid more than $306 million to some 48,000 claimants by 2006, but survivors say the insurance group still owes more money from insurance policies purchased by Eastern European Jews during the Holocaust.