My Shabbat weekend in the Heights
Throughout my life, I have traveled to New York to visit relatives or go to the theater, but there was a borough that I had always wanted to visit my parents or travels had never taken me. I had always heard about the Chasidic Jews and the Yeshivas in Brooklyn where the rabbis get their education, and all my life I wanted to visit these Jewish neighborhoods to see how they live. When my friends mentioned that they were going with The Chabad of North Orlando for a weekend in Crown Heights sponsored by the Rohr Jewish Learning Institute, I was very interested. After talking with Rabbi Yanky Majesky, I decided to attend. I had to go it alone as my husband had to work that week, but at least I knew a few people from Chabad.
My week was even more fascinating than I had anticipated as I stayed on a few days to experience more of Jewish life in Brooklyn. It was a week of many firsts as I had never used Uber before and realized that it would be the best way for me to get around the area. I was placed in a home on President Street with a lovely couple who have 12 grown children living out of the house, but five granddaughters living there so that they could get a Jewish education. The first thing I noticed was my hostess always wore a head scarf and there was no TV or newspapers other than The Jewish Press and Jewish books everywhere. Every doorway had a huge mezuzah, and on the walls there were only family photos or pictures of the Rebbe, Rabbi Menachem Mendel Schneerson, whom I learned about over the weekend.
The bubbe and zeyde I stayed with were very religious people who were always reading or praying. They explained that they were the Lubavitch Chabad Jews-meaning from Russian descent. Their eyes lit up when I told them my grandparents were Orthodox Jews from Minsk, Russia, and that one grandma was from Vilna, Poland. They even asked me my Hebrew name because they prefer to call each other by their Jewish names. From then on, I was called Elka Basha and my religious experience, a bit like my childhood growing up in a Jewish neighborhood in Chicago, began.
On Friday, I walked down the main shopping district on Kingston Avenue and was amazed by the kosher restaurants, food markets, stores, wig shops, modest women's clothing stores, and of course all the people rushing around getting ready for Shabbos. Everyone greeted me with "Good Shabbos" everywhere I went.
At a kosher pizza restaurant where the Orlando group had a late lunch, I again had a new experience. There was a large mezuzah on the doorway that everyone kissed walking in and out. Then people went to the back of the restaurant where there was a special sink to wash their hands and say the blessing. This was true in all the restaurants on the block. Rabbi Majesky pointed out the blue siren on top of a roof, which goes off 20 minutes before Shabbat as a reminder. Now I was feeling that this could be a bit like being in Israel. But when we went outside and I heard all the different languages like Russian, Yiddish and Hebrew being spoken and the black clothing being worn, it felt more like my vision of a little Russian shtetl. At 3 p.m. sharp, the stores and restaurants closed down in anticipation of Shabbat. People were purchasing fresh flowers on the corner, so I bought some for my hosts.
That evening we met at the famous 770 Eastern Parkway address of the Rebbe's Shul and office. Men, separated from the women, were praying everywhere. I was told that hundreds of people used to come from all over every week to meet with the Lubavitcher Rebbe, who passed away in 1994. There has never been a successor and some think he has the potential to be a moshiach (messiah) while others strongly disagree. By definition, a rebbe is a teacher, a leader, and one who touches not only your mind and heart but is a guide to your true self. By the time the weekend was over, I learned that he truly was a mystical man and a tzadik (righteous person) who could read people's minds and foresee the future. He touched people's lives whether you met him or not. His mission in life was to bring Jewish awareness and Jewish education to every continent in the world.
Friday night services were held at the huge Oholei Torah Yeshiva and a lavish Shabbat dinner was served. This meal started at 9:30 and ended after midnight as there were many rabbis speaking between courses. Of course I didn't read the table menu and thought that the huge plate of tricolored gefilte fish, baked salmon, an individual challah, and salads was the main course. But it was the appetizer to be followed by matzoh ball soup and then the delicious main course of chicken, steak, parsnip mash, and potato kugel served just before midnight. Following the alst speaker of the evening, a dessert of nondairy ice cream and a fruit pastry was served after midnight! What a festive way to begin Shabbat.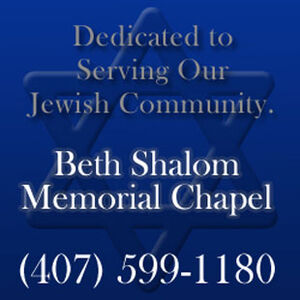 The next day after services and lectures, our group was fortunate to be invited to Rabbi Majesky's parents' home for another lavish meal and got to meet his grandparents too. He told me he was raised in Crown Heights and actually went to the very Yeshiva where we were assembled. Since I had always wanted to see a class in progress, he took me upstairs to a huge room that morning where there were young boys praying at their own individual tables with white tablecloths. Being a former teacher, I was fascinated at how intent on learning and studious they were.
Our small group also had the honor of visiting the home of Rabbi Yehuda Leib Groner, who was the Rebbe's personal secretary. He and his lovely wife told us personal stories about the Rebbe while sitting at their dining room table with famous photos all around us. The evening consisted of a Farbrengen or gathering for a discussion and a fun sing along Havdalah with the 250 attendees and, of course, a huge buffet of salads, pastas, and desserts, which included several ice cream flavors.
In the morning, I recited the morning blessings while pouring water over my hands, which everyone did in the home upon waking. After breakfast on Sunday morning, there were several programs to choose from at the Jewish Children's Museum. Outside I noticed school buses and the children in uniform going to school. I was told that since their Jewish schools are only a half day on Fridays, they go to school on Sundays.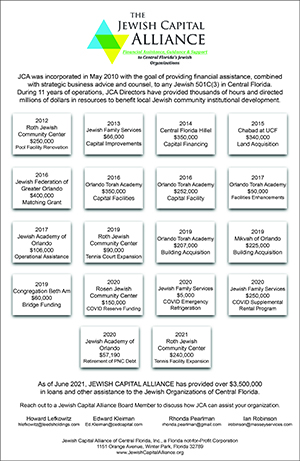 I chose to attend the Women's Mikvah, the Rebbe's house (which turned out to be right across the street from where I was staying), and a lecture on the significance of visiting the Rebbe's Ohel (holy gravesite). Then everyone boarded buses to travel to Montefiore Cemetery in Queens.
What an experience! The bus had videos showing the Rebbe, and I noticed Rabbi Groner was often by his side. Upon entering the cemetery, we entered a building divided into several sections with long tables and prayer books everywhere. We were told to remove leather shoes and write our personal notes containing our requests to the Rebbe, which we would later read, then tear up and place on his grave. Entering the Ohel, we were handed prayer books and recited a blessing as we lit candles. The women were sent to one door to the gravesite and the men to another other. People were crying and praying in this very crowded space.
Some people told me they come here for hours to ask the Rebbe to pray to G-d for them since he had a direct path even more so now that he is deceased. Evidently, thousands of people come here weekly from all over the world.
Upon returning, my hosts wanted to hear all about my weekend and my thoughts. The hostess looked so beautiful and young with her wig on for Shabbos. I told them how foreign Crown Heights felt, but how I love the significance of Shabbat, the day of rest, and how all the Jewish families get so excited and enjoy their time together in study, prayer, and family time.
That week I revisited Kingston Avenue and noticed that the bakery, which had every kind of challah in the window now had pastries and cookies. I also took a foodie walking tour in Williamsburg, which is home to another sect of Chasidic Jews who are from Eastern and Central Europe. I did notice that they wore different hats, jackets, sideburns and I'm told the women shave their hair under their scarves and wigs. We tasted delicious knishes at Gottlieb's kosher deli and rainbow bagels at The Bagel Store as part of the tour.
If you visit Brooklyn, don't miss beautiful Prospect Park, which has the terrific Brooklyn Art Museum, library, Botanical Gardens, lake, skating rink, and a small zoo. You can also take a wonderful trolley tour of nearby historic Green-Wood Cemetery where many well-known people are buried like Leonard Bernstein as well as Civil War soldiers. The Manhattan skyline can actually be seen from there, too.
So now I can say I have felt a part of the Crown Heights lifestyle from actually living among them. I had brought a yarmulke to wear, but was told that married women here only wear wigs, hats or scarves. I have to admit, it felt good to wear my dark modest clothing and head scarf while walking to and from the religious places that Shabbat weekend. It reminded me of my ancestors and grandparents who did the same thing in Russia and Chicago.
I would highly recommend this trip especially if you have an interest in Jewish heritage and Orthodox customs. Plus, now I have a better understanding when I attend events at my local Chabad Houses.
For more information on how to join this trip next year or learn of other JLI programs, please contact Rabbi Yanky Majesky at jewishnorthorlando.com.
Rhonda Levin Des Islets lives in Longwood and St. Pete Beach, Florida.
She is a member of Congregation Beth Am, Hadassah, and the Jewish Pavillion.