SodaStream gets more bang for its buck with new spokeswoman
Mayim Bialik, a star on the CBS hit sitcom "The Big Bang Theory," launched a witty new video campaign this week for SodaStream, succeeding actress Scarlett Johansson as the official pitchwoman for the Israeli beverage carbonation company.
Bialik, a self-described "observant-ish" Jew and a doctorate-holding neuroscientist, is uniquely suited for the new SodaStream promotion.
In the video, the actress finds herself in the year 2136 working as a research scientist, deeply consumed in the study of primitive "Homoschlepiens," an unevolved jungle-dwelling tribe of humans who still rely on bottled water in a world that has since discovered other means of consuming beverages-such as Sodastream's sparkling water maker. 
Kristian Nairn, who plays the role of Hodor in HBO's "Game of Thrones," is the prime primitive subject of Bialik's field research in the video, and also becomes her unanticipated love interest. 
Regarding the unconventional career path that saw her master both acting and neuroscience, Bialik told JNS.org her professional life evolved "one step at a time...with the help of a good therapist and some solid loved ones by my side."
Bialik played the lead role in the 1990s NBC sitcom "Blossom." She has also appeared in Woody Allen's made-for-television film "Don't Drink the Water" and Larry David's HBO sitcom "Curb Your Enthusiasm," among other on-screen roles.
Asked which TV role she is best known for, Bialik said, "Big Bang is the most widely viewed show I have been a part of, but people flip out when they hear I did three episodes of 'MacGyver,' or that I was in a Michael Jackson video. So it really depends on who you ask!"
In the rest of her interview with JNS.org, Bialik discusses science, Hollywood, anti-Semitism, BDS and the meaning of her name.
JNS: What inspired your interest in science, and does your knowledge in the field enhance your acting roles and your new position as SodaStream's pitchwoman?
Mayim Bialik: "I fell in love with the cell in high school, and being a scientist makes my life complex and beautiful whether I am at home, with my kids, acting with other humans or talking about the environment with SodaStream. It's just who I am!"
How do you balance being a modern Orthodox Jewish mother and an acting career? Are there any conflicts that arise?
"I don't call myself modern Orthodox. I am observant-ish and I mostly resonate with left-wing modern Orthodoxy. I often cannot observe holidays the way I want to and I run on a secular Hollywood calendar, so I do my best. We work very flexible hours and don't tape on Friday nights, which is nice."
Have you encountered pressure from the BDS movement in your career, and do you anticipate pushback from anti-Israel activists in your new position for SodaStream, a well-known Israeli company?
"Not yet, but I get attacked simply for being Jewish, for visiting Israel and for saying Israel has a right to exist. I'm sure people will find reasons to be mad at me about this, too."
(SodaStream's former headquarters were located in Mishor Adumim, beyond Israel's pre-1967 lines, making the company a high-profile target of the BDS movement. Before relocating its facilities to Israel's Negev desert, SodaStream had employed 1,300 workers, including 500 Palestinians who were given the same pay and benefits as their Jewish-Israeli colleagues. The relocation forced SodaStream to lay off most of its Palestinian workers. SodaStream currently employs 74 Palestinians, who were rehired in May after the renewal of their work permits.)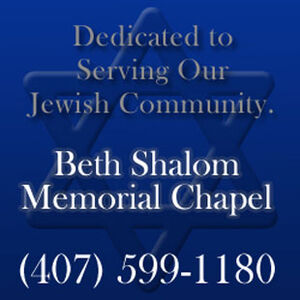 "SodaStream is about diversity, coexistence and peace," Bialik said. "As so many people in Israel know, people from different religions, ethnicities and nationalities can work together in peace and harmony despite what the media wants us to believe. Individuals and corporations can show that we are stronger together: women, men, children, lovers of peace, and lovers of freedom and justice."
Your predecessor, Scarlett Johansson, resisted pressure from the BDS movement and stood by her Super Bowl commercial for SodaStream in 2014. What do you think of the stance Johansson took?
"She issued a great statement and I respect her as an actress, a public person and a Jew."
In your opinion, why is Israel held to a different standard than other countries?
"Haha. Anti-Semitism? Bigotry? Historical bias? I'm sure every professor and rabbi of mine can answer that better than I can! I'm just another liberal Zionist."
Your first name, Mayim, is the Hebrew word for water, and now you're the pitchwoman for a company whose machines make sparkling water? Is it destiny?
"Ha, we call it bashert (Yiddish for destiny) where I come from!"