Evil: A Matter of Intent exhibit at FIU
Showing now at the Jewish Museum of Florida-FIU is the exhibit Evil: A Matter of Intent. This timely exhibition features the work of over 30 contemporary and modern artists addressing the many faces of inhumanity. This pertinent group show features artists hailing from around the world with diverse backgrounds, including Helene Aylon, Judith Glickman Lauder, Grace Graupe-Pillard, William Sharp, Tamar Hirschl, John Lawson, Paul Margolis, Mark Podwal, Trix Rosen, and Arthur Szyk.
The exhibition is on view through Oct. 1. The museum is located at 301 Washington Avenue in the heart of South Beach's Art Deco District, and is part of Florida International University. 
As the title reminds us during these precarious times, acts of evil are premeditated and intentional, motivated by selfishness and the desire to gain at the expense of others. On loan from the Hebrew Union College Jewish Institute of Religion in New York, this exhibition features more than 70 artworks that span from 1940 to the present, including mixed media paintings, works on paper, photography and sculptural works.
"Evil is not a cosmic accident, it does not just happen," said the New York-based curator of the original version of this traveling exhibition, Laura Kruger. "Evil is a deliberate action or inaction. Evil is the violation of our common humanity."
The work of these artists shows how evil manifests in many forms including genocide, torture, slavery and fear of "the other." The on-site design of the Miami version of this exhibition was created by Jacqueline Goldstein, the curator at the Jewish Museum of Florida-FIU.
The artists in Evil: A Matter of Intent demonstrate how evil is reinforced by indifference, bullying, cruelty and denial. Terrorist acts, murder, rape, destruction of culture and knowledge, pogroms, obliteration of cultural heritage, child abuse, poisoning of the earth and water, and murder are rampant and unceasing. 
These are artists who refuse to remain silent despite forces of intimidation or popular beliefs. Their voices and visions are direct and distinct, forever asking the viewer what he or she would do if placed in similar situations depicted in these works of art.
"This exhibition is timely and powerful," says Susan Gladstone, the director of the Jewish Museum of Florida-FIU. "These artists tackle issues we are all confronting right now, at this juncture in history. They bring evil to light from a multitude of shadowy angles, capturing historical events and expressing outrage. They leave us, the viewers, to our own responses-and possibly to our own personal calls to action," added Gladstone.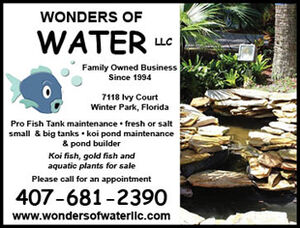 The Jewish Museum of Florida is accredited by the American Alliance of Museums. The museum is open Tuesday-Sunday from 10 a.m.-5 p.m. Closed on Mondays and holidays. Admission: Adults $6; Seniors $5; Families $12; Members and children under 6 always free; Saturdays-Free. For more information call 305-672-5044 or visit www.jmof.fiu.edu.