Weekly roundup of world briefs from JTA
David Friedman rips PA for not condemning deadly attacks on 3 Israelis. Abbas calls the ambassador 'son of a dog.'
JERUSALEM (JTA)—The U.S. ambassador to Israel, David Friedman, criticized the Palestinian Authority for not condemning two terror attacks in recent days that left three Israelis dead.
Later Monday, at the opening of a Palestinian leadership meeting, P.A. President Mahmoud Abbas called Friedman a "son of a dog" and a "settler" after noting that the ambassador views settlements as legitimate and supported them as a private citizen, The Times of Israel reported.
"Son of a dog" is a mild pejorative in Arabic, according to The Jerusalem Post.
Friedman responded while at an anti-Semitism conference in Jerusalem using the term "son of a bitch," The Jerusalem Post reported. He added: "Anti-Semitism or political discourse? I leave this up to you."
Friedman had posted his original remarks on Twitter very early Monday morning.
"Tragedy in Israel. 2 young soldiers, Netanel Kahalani and Ziv Daos, murdered in the North, and father of 4, Adiel Kolman, murdered in Jerusalem, by Palestinian terrorists. Such brutality and no condemnation from the PA! I pray for the families and the wounded—so much sadness," he wrote.
Kolman was stabbed by a Palestinian assailant from the West Bank on Sunday afternoon and succumbed to his injuries that night. Hundreds attended his funeral Monday morning in the West Bank settlement of Kochav HaShachar.
Kahalani and Daos were killed in a car-ramming attack in the West Bank on Friday in which two other soldiers were seriously injured.
Last month, Friedman in a tweet accused unnamed Palestinian leaders of praising a terror attack that left a West Bank rabbi dead. A spokesman for Hamas had praised the murder of Rabbi Itamar Ben Gal; no members of the Palestinian Authority praised the attack.
Ronald Lauder, in rare criticism, rebukes Netanyahu over settlements and Orthodox hegemony
WASHINGTON (JTA)—Ronald Lauder, the president of the World Jewish Congress, said Israeli government policies threaten the country's democratic character and even its existence.
Openly breaking with Prime Minister Benjamin Netanyahu in an op-ed published Monday in The New York Times, Lauder also pressed hard for a two-state solution—a significant stance because the cosmetics billionaire has the ear of President Donald Trump, who is about to unveil a Middle East peace proposal.
Trump has said he is agnostic about whether two states is the preferred outcome for Israel and the Palestinians, and Netanyahu over the past year has retreated from endorsing two states.
Much of the column was an excoriation of Netanyahu's policy in terms more commonly heard on the pro-Israel left, including the argument that Israel cannot be both a Jewish state and a democracy unless it relinquises control of the lives of the Palestinians living in the West Bank.
"The Jewish democratic state faces two grave threats that I believe could endanger its very existence," Lauder wrote.
"The first threat is the possible demise of the two-state solution. I am conservative and a Republican, and I have supported the Likud party since the 1980s. But the reality is that 13 million people live between the Jordan River and the Mediterranean Sea. And almost half of them are Palestinian."
Lauder alluded to his closeness to Trump and to Palestinian Authority President Mahmoud Abbas, and implicitly chided Netanyahu for his repeated claims that the only thing obstructing peace is Palestinian recalcitrance.
"President Trump and his team are wholly committed to Middle East peace," Lauder said. "Contrary to news media reports, senior Palestinian leaders are, they have personally told me, ready to begin direct negotiations immediately."
Lauder also objected to the control that the Orthodox in Israel have over a range of issues including marriage and organized prayer at the Western Wall.
"By submitting to the pressures exerted by a minority in Israel, the Jewish state is alienating a large segment of the Jewish people," he said. "The crisis is especially pronounced among the younger generation, which is predominantly secular."
Lauder was close to Netanyahu for decades, backing him during his first run for prime minister in 1996 and defending him in Diaspora arenas. Over the past several years, there have been signs that they have grown apart, stemming from Lauder's refusal seven years ago to block a report unflattering to Netanyahu and his wife, Sara, that was broadcast on an Israeli television channel in which Lauder had a part ownership stake.
Lauder, chairman emeritus of the Estée Lauder cosmetic empire and president of the World Jewish Congress since 2007, has also been one of the most consistent voices of support for Trump in the Jewish community. The two have been friends since the 1980s, when they both emerged as influential moguls on the New York political and social scenes
In 2001, Lauder, then chairman of the Conference of Presidents of Major American Jewish Organizations, the foreign policy umbrella for the Jewish community, drew sharp criticism from the body's constituent groups when he appeared at a rally in Israel against the then government's proposed peace plan and its concessions to the Palestinians.
Israeli mayor refuses to deliver remarks in Poland censored under new Holocaust law
JERUSALEM (JTA)—In perhaps the first direct test of Poland's new Holocaust rhetoric law, an Israeli mayor pulled out of a ceremony there claiming censorship.
Eli Dukorsky, mayor of the northern Israeli city of Kiryat Bialik, was to deliver a speech in the Polish town of Radomsko to Israeli high school students. He canceled his participation in Monday's ceremony rather than deliver a speech he said was censored, Hadashot news first reported. Radomsko and Kiryat Bialik are sister cities.
The speech, which had been provided to Radomsko authorities on Friday so it could be translated into Polish, was changed in accordance with a controversial new law that criminalizes claims that the Polish nation or state was responsible for Nazi crimes.
Dukorsky was asked to omit parts of his speech in which he referred to Poles who turned Jews over to the Nazis, as well as the number of Jews murdered by Poles. The mayor also was asked to substitute the word Ukrainians for Poles when taking about complicity and use the term German Nazis instead of Nazis, according to the report.
He reportedly asked Israel's Foreign Ministry if he should deliver the censored speech and was told it was not recommended.
"We reject any attempt at censorship," Foreign Ministry spokesman Emmanuel Nahshon told Hadashot. "We support the mayor's right to deliver his speech as he planned and to not leave out any word, not even a single letter."
Dukorsky later delivered his original speech to the Israeli students in a private ceremony. He told the students about the censorship controversy.
Violators of the law that went into effect at the beginning of the month could face up to three years in prison, though government officials say prosecution under the law is unlikely.
President Andrzej Duda signed the controversial legislation last month after both houses of parliament passed the measure. Duda also sent law for review to his country's Constitutional Tribunal, which has yet to issue a ruling.
Critics of the law include Israeli leaders, Yad Vashem, the U.S. State Department and Jewish groups.
European countries reportedly propose plan to keep US in Iran nuclear deal
(JTA)—Several European countries reportedly have proposed new sanctions on Iran in a bid to keep the United States in the 2015 nuclear deal.
The new European sanctions would punish Iran for its ballistic missiles that it publicly tested and its interference in Syria's civil war, according to a confidential document seen by Reuters.
In January, the Trump administration said it would halt providing sanctions relief to Iran under the deal by May 12 unless the European powers that signed the pact in July 2015 agreed to "fix the terrible flaws." The Joint Comprehensive Plan of Action between Iran and six world powers—Britain, China, France, Germany, Russia and the United States—could collapse if the U.S. pulls out.
The joint document by Britain, France and Germany said they were engaged in "intensive talks with the Trump administration to achieve a clear and lasting reaffirmation of U.S. support for the (nuclear) agreement beyond May 12," Reuters reported.
Foreign ministers of European Union countries were set to discuss the proposal on Monday in a closed door meeting, Reuters reported, citing an unnamed diplomat.
The document also indicates that the European powers would not be breaking the terms of the nuclear deal by adopting new sanctions that are not nuclear-related and that new sanctions are justified because Iran "did not commit further to stop undertaking ballistic missile destabilizing activities" under the nuclear agreement.
Meanwhile, on Sunday, the chairman of the Senate Foreign Relations Committee, Sen. Bob Corker, R-Tenn., in an interview on the CBS news program "Face the Nation" said he thinks that President Donald Trump will pull the U.S. out of the Iran deal in May.
"Right now it doesn't feel like it's gonna be extended," Corker said. "I think the president likely will move away from it, unless our European counterparts really come together on a framework. And it doesn't feel to me that they are."
Corker added that he did not think the United States pulling out of a nuclear deal with Iran would affect possible negotiations with North Korea over its nuclear weapons program.
Israeli father of 4 dies of wounds in Jerusalem stabbing attack
JERUSALEM (JTA)—An Israeli civilian guard stabbed by a Palestinian assailant in Jerusalem has died of his wounds.
Adiel Kolman, 32, a father of four from the West Bank settlement of Kochav Hashachar, succumbed to his injuries on Sunday night in the hospital He was a civilian security guard but was unarmed and not on the job when he was stabbed several times in his upper body that afternoon in the Old City.
Kolman had worked in the archaeological digs at the City of David for the past five years, according to The Times of Israel.
The stabber, who was first identified as a Turkish national visiting Israel, was later identified as Abd al-Rahman Bani Fadel, 28, a Palestinian man from a northern West Bank village near Nablus. He was shot and killed at the scene by an Israel Police officer.
Fadel had entered Jerusalem using a five-day permit that allowed him to look for work, according to the Israel Security Agency, or Shin Bet. The father of two, his brother and uncle are part of Hamas' leadership in the West Bank, Haaretz reported. He was not active in Hamas, however, according to the newspaper.
Hamas praised the attack, saying it was an action to mark 100 days since the Trump administration recognized Jerusalem as Israel's capital and announced it would move the U.S. Embassy there. Palestinian groups, including Hamas, had designated Friday as a Day of Rage to protest the announcement.
Parts of the Old City were closed down after the attack.
"Four more children lost their father last night. For the bereaved the pain is unbearable," Israel's president, Reuven Rivlin, said in a statement. He called the attack "brutal and abhorrent."
The attack comes two days after two Israeli soldiers were killed and two left in serious condition in a Palestinian car-ramming attack in the West Bank.
Keith Ellison says critics pressing him on Farrakhan ties are trying to divide blacks and Jews
WASHINGTON (JTA)—Rep. Keith Ellison, the deputy chairman of the Democratic Party, said he has never had a relationship with Louis Farrakhan, the virulently anti-Semitic leader of the Nation of Islam.
He accused critics who are pressing him to explain his relationship to Farrakhan of trying to divide Jews and blacks, but also only alluded to his longtime association with the Nation of Islam.
"I do not have and have never had a relationship with Mr. Farrakhan, but I have been in the same room as him," Ellison, D-Minn., wrote over the weekend on Medium, the blogging website.
"The right's attempt to split the Jewish and Black communities is not going to work," he said. "Now more than ever, when the right-wing is working to divide us by skin color, faith traditions and by our place of birth, human solidarity is critical to seeing us through this perilous time."
Ellison, the first Muslim elected to Congress, said his encounters with Farrakhan since Ellison's election to Congress in 2006 have been perfunctory, if that.
"About a decade ago, he and I had a brief, chance encounter in Washington, D.C.," Ellison said, an apparent reference to a video that emerged recently of Farrakhan and Ellison in the same room at a mosque in Virginia's Washington suburbs.
"In 2013, I attended a meeting in New York City with Iranian President Hassan Rouhani and nearly 50 others where I advocated for the release of an American political prisoner," Ellison said, referring to reports that recently re-emerged of the dinner in New York, which was held during the U.N. General Assembly. "I didn't know Mr. Farrakhan would be there and did not speak to him at the event."
Ellison also for the first time unequivocally denied Farrakhan's claim that the two met in a Washington hotel room in 2015 or 2016.
"Contrary to recent reports, I have not been in any meeting with him since then," he said, referring to the 2013 U.N. gathering, "and he and I have no communication of any kind."
Ellison condemned Farrakhan's anti-Semitism, referring to the letter he wrote to Minnesota's Jewish community in 2006 denouncing Farrakhan, the Nation of Islam and anti-Semitism.
"In a speech just last month he again attacked Jewish people with intolerant and divisive language," he said, referring to a Farrakhan speech that drew attention because a leader of the Women's March was present.
Jewish Democrats welcomed Ellison's posting as well as other statements from African-American lawmakers whom conservatives have targeted in recent weeks for alleged ties with Farrakhan.
"Ellison's statement leaves no ambiguity that he does not accept Farrakhan's hateful and divisive preaching and we appreciate him reiterating this conviction. We also have been pleased to read similarly unsolicited statements from Reps. Barbara Lee (D-CA) and Gregory Meeks (D-NY) in recent weeks," said a statement from the Jewish Democratic Council of America.
In the Medium article, Ellison only alludes to his own longtime relationship with the Nation of Islam.
"If you are a Black man from my generation, you remember the march," he said, referring to the 1995 Million Man March initiated by Farrakhan. "I helped organize the march in my local community in Minneapolis. And I marched in it, along with civil rights leaders like Rosa Parks and Jesse Jackson."
Ellison's affiliation with the Nation of Islam lasted about a decade, and he was advocating for the group as late as 1998.
Mayim Bialik meets Israeli president in Jerusalem
JERUSALEM (JTA)—Israel's president welcomed American actress Mayim Bialik to his residence in Jerusalem.
On Sunday, Reuven Rivlin told Bialik that he had heard so much from his grandchildren about her, her work as an actress and her strong support for Israel. The star of the hit television series "The Big Bang Theory" is in Israel to participate in the Global Forum for Combating Anti-Semitism, which starts Monday in Jerusalem.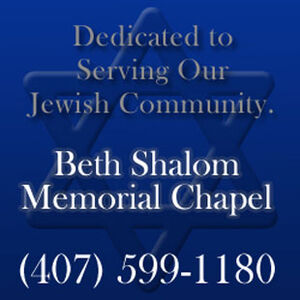 "My family came to live in Israel when I was born, and they lived in a few places around the country, so I grew up with a strong Zionist identity," she told Rivlin.
Bialik, 41, has a doctorate in neuroscience and plays neuroscientist Amy Fowler-Farrah on her show. A divorced mother of two sons, she was raised Reform and now practices Modern Orthodoxy. In many interviews she has described herself as a Zionist and has family living in Israel.
Earlier this month, Bialik asked her followers on Facebook to nominate her to light the torch reserved for a representative of Diaspora Jewry during the opening Israel Independence Day ceremony on Mount Herzl.
At the Global Forum, she is scheduled to speak about her experiences as a Jewish and Zionist actress, and about the difficulties caused by a climate of anti-Semitism and anti-Zionism.
Other speakers scheduled for the forum, an initiative by Israel's Ministry of Foreign Affairs and Diaspora minister in the international struggle against anti-Semitism, include the president of Bulgaria, Rumen Radev; a former prime minister of France, Manuel Valls; Israel's education and Diaspora affairs minister, Naftali Bennett; Israel's justice minister, Ayelet Shaked; and a former secretary-general of the United Nations cultural organization UNESCO, Irina Bokova.
Bernie Sanders helps launch global peace movement
WASHINGTON (JTA)—Sen. Bernie Sanders helped launch what purports to be a global peace movement on the anniversary of the Iraq War, which he said precipitated much of the chaos in the Middle East.
Organizers of the Global Call for Peace said 11,000 callers from around the world, including Israel, participated in the Sunday launch.
The emphasis of the call, which was initiated by MoveOn.org, a U.S. left-wing activist group, was on the tensions between the Koreas, but speakers also noted that it was the 15th anniversary of the Iraq War.
Sanders, I-Vt., the first Jewish candidate to win major-party nominating contests when he ran for the 2016 Democratic presidential nomination, made what he said were the failures of that war the centerpiece of his appeal to join the movement.
"The war in Iraq was a foreign policy blunder of enormous magnitude," he said, describing the ensuing chaos in Iraq and consequently the civil war in neighboring Syria and the spread of the Islamic State terrorist group, or ISIS.
"Had it not been for the Iraq War, ISIS would almost certainly not exist," Sanders said. "It undermined American diplomatic efforts to resolve the Palestinian-Israeli conflict."
Sanders was among four speakers who counseled peaceful mass protests and online actions. Two others addressed the Korea crisis, lauding President Donald Trump for agreeing to meet with Kim Jong Un, the leader of North Korea, but also fretting that Trump could make good on his hints that he would launch a war to denuclearize North Korea should talks fail.
Among the groups represented on the call was Zazim, a left-wing activist group in Israel. An email said Jewish Voice for Peace, a group that backs the movement to boycott Israel, was also among the participating organizations, but no representative of JVP spoke up during the call.