Tune in for Hot Talks about heroes this summer
Local Orlando scholars will share their knowledge in a three-part lecture series, titled Hot Talks, at The Roth Family JCC this summer.
Hot Talks Lecture Series dates are June 6, June 20, and July 11 and commence at 6:30 p.m.
"These three lectures by members of our local Orlando community will broadly encompass the idea of being a 'hero,' from exploring the history of Jewish identity in superhero comics, to understanding the physics behind superpowers, and implementing strategies to make our own community better in real life, just like a superhero would," said Leah Sandler, Cultural Arts coordinator at The Roth Family JCC.
How do Jewish identities and histories intersect and intermingle with other identities in the Diaspora? How do seemingly disparate contemporary ideas and events connect and affect our daily lives? This summer lecture series will touch on these important topics through the paradigms of three distinguished guest lecturers from different fields of study and walks of life, with the goal of stimulating dialogue and investment in broader contemporary issues from within the Jewish community.
The Hot Talks Lecture series includes:
June 6-Christopher Cuevas representing QLatinX will speak on "LGBTQ+ 101: Understanding Gender and Sexual Diversity."
As the executive director of QLatinx, Cuevas provides vision, energy, and leadership in the fulfillment of the mission and vision of the organization, working to advance the visibility of and empower the local LGBTQ+ Latinx community and create spaces that foster growth and healing.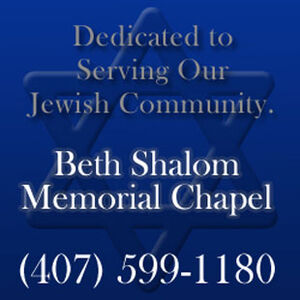 June 20-Julian Chambliss will discuss "The Jewish Narrative in Superhero Comics"
Chambliss explores the real and imagined city. From planning and community development to comic books and popular culture, his research, teaching, and writing explore how perceptions shape policy and action creating our collective urban experience.
July 11-Gal Sarid will share about "The Physics of Superheroes"
Sarid is a faculty member at UCF's Florida Space Institute, working as a research scientist on topics involving planet formation, asteroid and comet characterization and space exploration.
This event is open to the public and cost $10 ($5 JCC members).
For more information, contact Leah Sandler at leahs@orlandojcc.org or call 407-645-5933 x 282. The Roth Family JCC of Greater Orlando is located at 851 N Maitland Ave., Orlando, FL 32751.