Cyclist Andy Reiff is spinning his wheels for a cause
By Pamela Ruben
How far would you go to help a worthy cause? So far, no distance is too great for Orlando real estate attorney Andy Reiff. Over the past 26 years, Reiff has logged over 4,000 miles on his 26-year-old Trek 2100 racing bike, raising over $100,000 to help improve the lives of those stricken with chronic diseases, like multiple sclerosis and diabetes.
For more than a quarter of a century, the 59-year-old biking enthusiast has participated in "Bike MS: The Citrus Tour," which raises funds for those affected by this disabling disease of the nervous system. In early May, Reiff coasted in as a Top 10 fundraiser, as he has for the last dozen years.
"Generally, when people connect with a cause it's because they have a friend or relative who is affected by it. Initially, my friend, Lamont Garber, and I were motivated to ride for MS because it was a good bike ride that was also for a good cause. Throughout the years we have connected with fellow 'Citrus Tour' riders and share the trials and travails of those close to the disease," Reiff said, adding, "Though I am not personally connected to MS, why wait for something bad to happen before helping others?"
In 2016, Reiff developed a close connection with an important cause, when his 21-year-old son, Nate, was diagnosed with Type I diabetes. The young adult, along with his dad and mom, Karen, has spent the last couple of years adjusting to this 'new normal.' The entire family has made diabetes education a priority, taking every opportunity to learn about managing this chronic condition where the body's ability to make insulin is impaired, and blood sugar levels can dangerously drop or rise. As time passes, Nate, who just completed his first year of law school, is getting closer to making diabetes a managed part of his life.
Looking to make an impact in the life of his son and others afflicted with diabetes, Reiff did what he does best, he registered for an upcoming bike ride in the Lake Nona area sponsored by the American Diabetes Association. After signing up for the Tour de Cure, billed as the premier fundraising campaign of the American Diabetes Association (with cycling, running and walking options), Reiff reached out to friends, relatives, clients and business associates for sponsorship and to create awareness. As in the past, he found widespread community support, raising almost $12,000 in under 14 days.
Ultimately, Reiff raised the second highest amount for the 2017 Orlando area 'tour.' He remarked, "The local chapter of the American Diabetes Association sat up and took notice. Who is this guy who came in at the last minute and fund raised near the top?"
Looking to make the greatest impact, the naturally competitive philanthropist set out to raise the highest dollar amount for the 2018 'tour,' which took place in late March. This time an entire crew rallied around Reiff, including wife, Karen, and daughter, Gabby, creating 'Team Reiff.'
This dedicated group of more than 15 friends and family members ran/walked the 5K portion of the tour, helping raise money and rally support for Reiff, who once again biked 62 miles for the cause on his trusty old Trek. Loyal friends and supporters stepped up to the latest challenge with "incredibly generous donations," helping the team bring in just under $20,000. Reiff is thrilled with the impact the funds will bring, changing lives by supporting diabetes research, education and advocacy.
Karen noted, "When it was announced that Andy would win tickets to this past Super Bowl for his top-level donations, he passed the gift onto his largest donor. When the tickets were delivered to Andy's office by an actual Super Bowl referee, it was incredibly exciting, and we were all so proud. Giving the tickets away is just another way Andy makes everyone feel like they are part of the cause."
Beyond winning the Super Bowl tickets and bragging rights as this year's champion, there have been additional advantages to connecting with the American Diabetes Association. Brandon Corsentino, manager of Development, Florida Region of the American Diabetes Association, has helped the Reiff's navigate their way through the ups and downs, as the family adjusts to living a life with diabetes.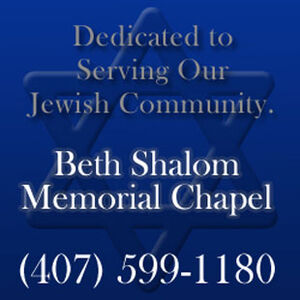 Ways to give to the American Diabetes Association can be found at http://www.diabetes.org/donate.
Pamela Ruben is managing director of "Ruben Writes," and a proud supporter of "Team Reiff" and the American Diabetes Association.