Weekly roundup of world briefs from JTA
Trump said Jared Kushner should not serve in White House
(JTA)—President Donald Trump last year agreed with a former aide that Jared Kushner should not serve in the White House due to potential complications involving Kushner's business dealings, the new book by journalist Bob Woodward claims.
According to a story in Newsweek, "Fear: Trump in the White House" says that Trump contemplated the liability posed to him by Kushner, his son-in-law and senior adviser, following reports that Kushner's business interests were being looked into by U.S special counsel Robert Mueller.
Mueller is heading an investigation of Russian interference in the 2016 U.S. presidential election and any involvement by Trump and his campaign.
The Washington Post reported that Mueller had requested more of Kushner's business records and that Kushner had hired a top Washington criminal defense lawyer.
Then-White House chief of staff Reince Priebus "decided to escalate, make a big play" of the June 15, 2017, Washington Post story headlined "Special Counsel Is Investigating Jared Kushner's Business Dealings," according to the book, which is scheduled for release next week.
"Priebus could see the fires building around a string of troubled investments Jared was involved in," Woodward writes. "He told Trump that Jared should not be in the White House in an official capacity. Nepotism laws existed for a reason," Woodward continued, paraphrasing Priebus.
"The Mueller investigation was going deeply into Jared's finances. And it will jump to your finances if it hasn't already," Priebus told Trump, according to the book.
Trump would normally ignore or dismiss such attacks on Kushner, Woodward wrote.
"This time he paused, slowed down, and became reflective. He looked at his chief of staff," the book says. "The response was jarring, so different."
"You're right," Trump is quoted as saying.
Priebus apparently continued to tell the president that Kushner should not hold an official position in the White House or have an office.
"But this suggestion would ricochet right back and get him in trouble with Jared, who wanted to stay," Woodward writes. "Jared remained a mission Priebus failed to accomplish."
The president did nothing to remove his son-in-law. Just over a month later, it was Priebus whom Trump ousted, replacing him with John Kelly, who had been serving as secretary of the Department of Homeland Security.
"The book means nothing," Trump told reporters at the White House on Wednesday, when asked about a passage about Syria. "It's a work of fiction."
'Iran fighting to survive,' Trump says on Rosh Hashanah greeting call
(JTA)—The U.S. pullout from the nuclear deal with Iran triggered a European desertion of that country that is threatening its regime's survival, President Donald Trump said.
Trump spoke about the issue Thursday during a Rosh Hashanah phone call with rabbis and Jewish leaders. Taking part in the 20-minute call were his son-in-law and adviser Jared Kushner; U.S. Ambassador to Israel David Friedman; the attorney and law professor Alan Dershowitz; and former U.S. Sen. Norm Coleman of Minnesota.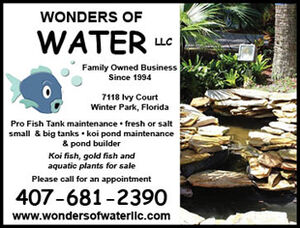 Trump did not invite questions from listeners, although Coleman and Dershowitz both asked questions. Last year, leaders of the Reconstructionist, Reform and Conservative streams declined to organize the annual pre-Rosh Hashanah call in the wake of Trump's comments surrounding the Charlottesville white supremacist rally. This year's invitation list leaned heavily toward Orthodox and hawkish pro-Israel groups, the Forward reported.
"Now the Europeans are finally leaving. They're finally saying, 'All right, look, this is just not working.' You know, they tried to play hardball for a little while, but they're now leaving and they're doing the right thing," Trump said about Iran.
In June, the French automaker Peugeot-Citroen said it intended to leave the Iranian market for fear of U.S. sanctions. Other European corporations that said they would leave Iran following the deal's termination in May include the French energy firm Total; the Danish shipping giant Maersk; the German conglomerate Siemens; and the Russian energy firm Lukoil.
American corporations including General Electric, Honeywell and Boeing also announced that they were leaving Iran following the U.S. pullout from the deal. The Asian conglomerates Reliance, Mazda and Hyundai suspended contracts with Iran.
Trump has said that Iran did not live up to the spirit of the deal it reached with the United States and six other powers under former president Barack Obama in 2015. It offered Iran sanctions relief in return for its scaling back of parts of its nuclear program. Israel and Saudi Arabia opposed the deal, arguing it was too soft and that its 10-year time limitation period meant Iran could build nuclear weapons once it expires. But Obama, leaders of the European Union, which was a party in the deal, and other advocates said it was the best way to block Iran's path to developing a nuclear bomb.
When the United States pulled out, it exposed European and other firms that do business with Iran to U.S. sanctions, forcing several of the firms to leave Iran. These developments, compounded by low oil prices, sent the Iranian currency into a free-fall. The rial hit a record low this week of around 150,000 against the dollar, compared to about 3,500 rial for one dollar in September 2016.
In the phone call Thursday, Trump said he did not anticipate the full scope of his actions on Iran.
"It turned out to have a much bigger impact than I thought. I did it primarily because of nuclear, but I knew it wouldn't be great for their economy. I had no idea how devastating it would be," he said.
In 2016, Trump said, "It was a question of when will they [Iran] take over the entire Middle East. And that probably includes Israel, in the mind of a lot of people." Yet today, "they are now really looking to survive."
He said the United States would be prepared to negotiate a new agreement with Iran if the latter seeks talks.
Trump also said that his former secretary of state, Rex Tillerson, "didn't like terminating" the deal.
"I played the game for a while; I wish I did it sooner," the president said. "But I played that little game for a while, and then ultimately I decided I'm just doing it. And I did it."
In the talk, Trump and his interlocutors revisited major policy changes vis-à-vis Israel since he took office, including moving the U.S. Embassy to Jerusalem from Tel Aviv. The speakers thanked Trump for making the move. Trump said he encountered so much resistance from world leaders that he stopped taking their calls over the issue.
He also noted the U.S. announcement that it would pull out of the United Nations Human Rights Council over its anti-Israel bias and the decision to permanently stop making contributions to UNRWA, the U.N. aid agency for Palestinians.
Trump reiterated his belief that moving the embassy to Jerusalem took the subject "off the table," clearing a path to peace negotiations between Israel and the Palestinians. The Palestinian Authority has said it will not engage in such talks, saying the United States is not an honest broker.
"I think it's disrespectful when people don't come to the table," Trump said about the issue.
Regarding Rosh Hashanah, Trump said: "I send my warmest wishes to the Jewish people in the United States and around the world as we approach the High Holy Days. I want to express my deep admiration and gratitude for the extraordinary contributions of the Jewish people to the United States and to the world."
Over the centuries, he said, "The Jewish people have suffered unthinkable persecution, yet you have not only endured, you have thrived and flourished as an example of humankind."
His own "connection to Judaism is also personal," Trump said. "I am the very proud father of a Jewish daughter, Ivanka, and my son-in-law, who I'm very proud of also—I will say that very loudly—Jared, and my several Jewish grandchildren, namely three beautiful Jewish grandchildren that I love."
Twitter permanently bans Alex Jones
(JTA)—Twitter has permanently banned right-wing conspiracy theorist Alex Jones and his "Infowars" show for abusive behavior.
Twitter says Jones won't be able to create new accounts on Twitter or take over any existing ones, The Associated Press reported Thursday. Jones posted a video on Wednesday that is in violation of the company's policy against "abusive behavior," the firm said. The video in question shows Jones shouting at and berating CNN journalist Oliver Darcy for some 10 minutes during congressional hearings about social media.
Jones, a Dallas-born radio show host, had about 900,000 followers on Twitter. "Infowars" had about 430,000.
Twitter had suspended Jones for a week, but until now had resisted further muzzling him. Other tech companies have limited Jones by suspending him for longer periods, as Facebook did, and by taking down his pages and radio stations.
Jones has promoted numerous conspiracy theorists, including that the Sandy Hook Elementary School shooting attack never happened and that the U.S. government was involved in the 9/11 terror attacks. The parents of Jewish Sandy Hook victim Noah Pozner, 6, sued Jones for denying that the attack took place.
Some of Jones' conspiracy theories involve Jews, such as that "leftist Jews" may have impersonated Nazis to discredit white supremacist protesters in Charlottesville, Virginia, in August 2017 and that there is a "Jewish mafia" run by George Soros. In the past, Jones has denied that he is anti-Semitic, saying he reserves his attacks for Jewish liberals.
In December 2015, Donald Trump appeared on "The Alex Jones Show," where the then-candidate for the Republican presidential nomination told the host that "your reputation is amazing" and promised he would "not let you down."
Moe Berg, catcher who became a spy, gets an exhibit in Baseball Hall of Fame
(JTA)—Moe Berg is going into the Baseball Hall of Fame—as a spy, not a catcher.
The shrine to the national pastime in Cooperstown, New York, recently opened an exhibit on the Jewish player, who gained more attention for his espionage than a 15-year career in which he finished with a batting average of .243 and six home runs.
Berg, following his baseball days in the 1920s and '30s, worked for the Office of Strategic Services, or OSS—a precursor to the CIA. He went on missions in then-Yugoslavia, where he tracked resistance groups, and Italy, where he interviewed physicists about the German nuclear program.
The Cooperstown exhibit, titled "Moe Berg: Big League Spy," looks at his exploits in both worlds through baseball artifacts and wartime documents.
A New Yorker who spoke more than 10 languages (seven fluently) and graduated from Princeton, Berg was the subject of  the film "The Catcher Was a Spy," released in June. Jewish actor Paul Rudd portrayed Berg, who died in 1972 at 70.
Budapest synagogue reopens after centuries of disuse
(JTA)—A former synagogue in Hungary's capital city that had not been used as a place of worship in centuries reopened as a Jewish house of worship in a ceremony attended by the country's president.
President János Áder attended the rededication and opening ceremony of Buda Castle Synagogue on Thursday as a guest of the Chabad-affiliated EMIH federation of Jewish communities, the organization said in a statement.
The synagogue on Táncsics Street, which used to be a Jewish museum, was opened especially in time for Rosh Hashanah, the Jewish New Year.
Budapest, whose name is a mashup of the two parts of the city comprising the metropolis, has dozens of synagogues. But a vast majority of them are in Pest, which is the bustling part of the city east of the Danube River. Placid and hilly Buda, by contrast, contains most of the city's foreign embassies, many churches and museums. But it has only a handful of synagogues.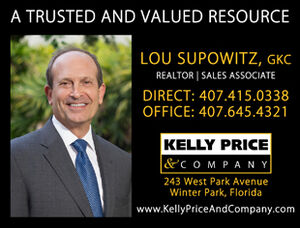 Buda had many more Jews before the Holocaust, but those who survived the genocide were all moved to Pest, with few returning to Buda. Some 100,000 Jews live today in Hungary, mostly in Budapest.
"Seeing this place 70 years after the Holocaust, seeing hundreds of people celebrating this special event in the Buda Castle with their heads held high, in the presence of the honorable president, I can hear the footsteps of Israel's final redemption," Rabbi Shlomo Koves, who heads EMIH, said in a speech at the ceremony.
A Budapest-born rabbi, Asher Faith, will lead the synagogue, which sits near one of the main city gates built in the Middle Ages and is still known as the Jewish Gate. It is also near the Hungarian National Gallery inside the Buda Castle Palace—an imposing 13th-century structure.
Others attending the ceremony included Dutch Chief Rabbi Binyomin Jacobs, who represented the Rabbinical Centre of Europe, an Orthodox umbrella body.
Chabad Hungary joins Holocaust museum project boycotted by other Jewish groups
(JTA)—Hungary's controversial Holocaust museum will open next year despite opposition by some in the Jewish community to its premise and staff, according to a government statement.
Gergely Gulyás, the head of the Prime Minister's Office, said Friday at a news conference that the House of Fates will open in Budapest in 2019, four years after the building for the new institution was completed. The local Chabad community has replaced the country's other Jewish federation of communities as a partner in the museum, according to the report.
"The horrors of the Nazi and communist dictatorships of the 20th century must never be forgotten," Gulyás said, according to the MTI news agency. "The fact that Hungary's Jews were shipped off to death camps after the German invasion of March 19, 1944 doesn't absolve the state... of the crime of failing to protect its citizens. There's no collective guilt, only state responsibility."
The Simon Wiesenthal Center and other Jewish groups consider equating Nazism and communism a form of Holocaust distortion. Hungarian troops and officials under Nazi collaborators Miklos Horthy and later Ferenc Szálasi actively hunted hundreds of thousands of Jews during the Holocaust, at times killing them brutally without German involvement.
The museum cost the Hungarian government $22 million. It will add another $6.1 million for its opening, Gulyas said.
Part of the reason for the delay in opening is the refusal of the Mazsihisz federation of Jewish communities and the Yad Vashem Holocaust museum in Jerusalem to cooperate with the museum, according to an expose published last year by the news site 444.
The two organizations criticized the appointment of historian Maria Schmidt to head the House of Fates. Schmidt has said Nazism was no worse than Soviet communism—a narrative favored by nationalists across Eastern Europe.
But the state museum will works in cooperation with another Jewish Hungarian federation, Gulyas said, naming the Chabad-affiliated EMIH umbrella group, the MTI news agency reported.
Relations between Mazsihisz and EMIH have deteriorated in recent years amid tensions over relations with the right-wing government of Prime Minister Viktor Orban.
Mazsihisz broke its ties with the government over the unveiling in 2014 of a sculpture commemorating the victims of Nazi occupation that shows an eagle attacking an angel. Mazsihisz said this suggested, falsely, that Hungary was a victim of Nazi Germany rather than a collaborator. EMIH, however, maintained its relations with the government.
Mazsihisz has also accused the government of fomenting anti-Semitism with its billboard campaign against George Soros, a Hungary-born Jewish billionaire with whom the government clashed over his plan to increase immigration to Europe. EMIH said there was nothing anti-Semitic about the billboards, which featured a picture of Soros laughing and the slogan "don't let him have the last laugh."
Rabbi Slomo Koves, who runs EMIH, addressed Mazsihisz's criticism at the news conference.
"Some chose the easier path, to protest and to get offended," whereas others chose to work together toward a common goal, he said.
"We have to look at what is being established and not who's establishing it," Koves said. "The gesture by the state to build a Holocaust museum which it will entrust to the Jewish community is a call to cooperate."
In a statement, Mazsihisz wrote that EMIH "does not represent" Hungarian Jewry.
"The government's decision brought us disappointment," the statement said. "This was not the promise made neither for us nor for the Israeli government. We want to make it clear irrespectively of the House of Fates that no governments in the world decide who shall represent a religious community."