Weekly roundup of world briefs from JTA
One of Hezbollah's most important members arrested in Brazil
BUENOS AIRES (JTA)—One of Hezbollah's most wanted members, Assad Ahmad Barakat, was arrested near Brazil's border with Argentina and Paraguay on Friday.
Barakat has been labeled by the U.S. Treasury as one of the Lebanese terrorist group's main financiers. He is part of the Barakat Clan, a criminal organization known for its links to Hezbollah.
Barakat was arrested in Foz de Iguazú, in southern Brazil. That triple border, or Triple Frontier as it is known as, has been linked with Hezbollah terrorist activity for decades, specifically as a source of the group's funding.
In July, the Barakat Clan's assets were frozen by the Financial Information Unit of Argentina. On Aug. 31, Argentine Judge Rubén Darío Riquelme ordered Barakat's international capture. Barakat was also sought by Paraguay and Brazil.
Barakt, who was born in Lebanon, is also accused in Paraguay for identity fraud and for omitting information about his nationality status.
"We have monitored international terrorist activity in the lawless contiguous Triple Frontier region for some 20 years," Shimon Samuels, the Simon Wiesenthal Center's director for international relations, said Friday in a statement. "We commend this arrest and the expected extradition of Barakat to Argentina, as a sign that the three countries will begin to drive Hezbollah out of Latin America."
58 groups call on UM to sanction professors who promote Israel boycott
(JTA)—Fifty-eight organizations called on the University of Michigan to sanction professors who implement academic boycotts of Israel.
The letter, sent Friday to university president Mark Schlissel, was signed by Jewish, Israel advocacy and political organizations and organized by the AMCHA Initiative, a nonprofit seeking to combat campus anti-Semitism.
It referred to an incident last week, in which a professor at the school, John Cheney-Lippold, refused to write a letter of recommendation for a student who wanted to study abroad at Tel AViv University, citing his support for the Boycott, Divestment and Sanctions movement against the country.
"I have extraordinary political and ethical conflict lending my name to helping that student go to that place," Cheney-Lippold has told reporters.
On Tuesday, the university said in a statement that it opposes academic boycotts of Israel and that "[i]njecting personal politics into a decision regarding support for our students is counter to our values and expectations as an institution."
On Thursday, in a separate statement, Schlissel said that "[w]e will be taking appropriate steps to address this issue and the broader questions it has raised."
The signatories of Friday's letter—which included groups such as the Alpha Epsilon Pi Fraternity, Christians and Jews United for Israel, the Simon Wiesenthal Center and the Zionist Organization of America—strongly criticized Cheney-Lippold's decision and called on Schlissel to make a statement that such behavior would not be allowed.
"Impeding a student's ability to participate in a university-approved educational program in order to carry out political activism is reprehensible," it read.
Cheney-Lippold's decision has raised questions about academic freedom. The American Association of University Professors opposes academic boycotts, although writing letters of recommendation is voluntary on the part of professors.
Hans-Joerg Tiede, the associate secretary of the AAUP's Department of Academic Freedom, Tenure and Governance, told Insider Higher Ed that AAUP does address whether faculty are obligated to write reference letters, but that "refusing to write a letter of reference on grounds that are discriminatory would appear to be at odds with the AAUP's Statement on Professional Ethics."
John K. Wilson, the co-editor of the AAUP's blog, "Academe," told Insider Higher Ed that "it is morally wrong for professors to impose their political views on student letters of recommendation." Wilson emphasized, however, that the professor should not be punished.
Jewish man allegedly assaulted outside Frankfurt nightclub
(JTA)—Two men, one of whom reportedly self-identified as a Palestinian, are suspected of assaulting a Jewish man in Frankfurt in what police are calling an anti-Semitic incident.
The incident occurred on Sept. 7, according to a Sept. 16 statement by police.
State Security Police are investigating the incident, which took place after 4 a.m. outside a disco. The alleged perpetrators have not yet been identified, according to news reports. They chatted with the 20-year-old victim, who was not named in the German media, before assaulting him, according to the German tabloid "Bild."
The man was assaulted after the alleged attackers asked about his nationality, according to the report. When he said that he was Jewish and half-Israeli they attacked him physically, slapping him, punching him in the head and calling him a "shitty Jew." During the assault, one of the attackers said he was Palestinian, the victim alleged.
Frankfurt Mayor Uwe Becker said if the incident is confirmed to be an anti-Semitic hate crime, he considers it an attack on the social fabric of his city.
Kosovo will open an embassy in Jerusalem if Israel recognizes it
(JTA)—Kosovo would set up an embassy in Israel if the Jewish state recognizes it as an independent state, the president of the Balkan breakaway republic said.
"If Kosovo were recognized by Israel, I would place the Kosovo embassy in Jerusalem," Hashim Thaci told the Real Story news show Thursday, the Kosova Press agency reported.
The United States and dozens of other countries have recognized Kosovo, a Muslim-majority country, as a state since it declared independence from Serbia in 2008.
But opposition by Russia and China have kept Kosovo from getting U.N. membership.
Israel, Spain, India, Morocco and Ukraine are among the key countries that have not recognized Kosovo, reportedly out of opposition to unilateral declarations of independence—including in territories they control.
Israel under Prime Minister Benjamin Netanyahu has repeatedly urged a number of countries to follow the United States' example in May and move their embassies to Jerusalem, though so far only Guatemala and Paraguay—which this month returned its embassy to Tel Aviv amid vociferous protests by Israel—have done so.
In June, Czech President Milos Zeman joked during a speech that Netanyahu had offered to give up his own home in Jerusalem if the Czech Republic opened an embassy there.
Pro-Israel group warns Spain about recognizing Palestinian state
(JTA)—A pro-Israel lobbying group in Spain warned that if the country recognizes a Palestinian state, Israel may do the same for the restive Catalonia region.
The head of the ACOM group, Angel Mas, issued the warning last week in an op-ed for the ABC daily. It came amid reports—which were confirmed Thursday by Spanish Foreign Minister Minister Josep Borrell—that Spain is pushing the European Union to recognize what it is calling the State of Palestine. The reports said Madrid will recognize Palestine regardless of the bloc's position.
Asked about ACOM's analysis on the probability of Israeli recognition for Catalonia, Emmanuel Nahshon, the top spokesperson of Israel's Ministry of Foreign Affairs, told JTA: "I do not comment on speculations."
Catalonian separatism plunged Spain into a major crisis in October. Federal police clashed with voters over an illegal referendum on independence and the region's parliament in Barcelona passed a motion declaring independence from Spain despite the federal government's warning to desist. Madrid dissolved the regional government in a bid to block secession.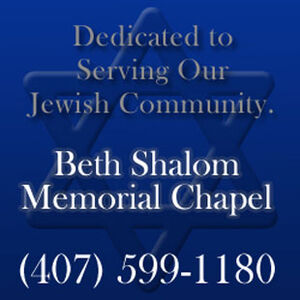 ACOM is one of Spain's most high-profile organizations defending Israel and has won dozens of court cases, thanks to private funding by donors, against organizations promoting a boycott of Israel. On Sept. 4, a court in Huelva in southwestern Spain scrapped a vote by the town of Ayamonte that declared the municipality part of Boycott, Divestment and Sanctions movement against Israel, or BDS. The Spanish judiciary considers such actions discriminatory.
In his op-ed, Mas wrote that if Spain recognizes a Palestinian state, "there is a real possibility that Israel will decide to recognize Catalonia as a state."
France to open Dreyfus museum at Emil Zola House
(JTA)—Preparations are underway for opening a state museum in France for the wrongly persecuted Jewish army officer Alfred Dreyfus, a prominent historian said.
The Dreyfus museum will open next fall inside the Emil Zola House in Medan in suburban Paris, which is a monument comprising a museum that opened in 1984 for the author, who championed Dreyfus' cause.
The plans were aired in an interview with Alain Pages, a retired Sorbonne University professor of history who edits the Cahiers Naturalistes magazine and website about Zola. It was published Thursday on the website of the CRIF umbrella group of French Jewish communities
Partly thanks to Zola's protests, the 1894 treason conviction of Dreyfus was decried internationally as a miscarriage of justice rooted in anti-Semitic bias, for which the affair became a symbol. In 1899, Dreyfus was pardoned by the French president and released, and in 1906 a military commission officially exonerated him.
The plan to set up a museum for Dreyfus, whose trial served as a catalyst for Zionism, was announced in March by French President Emmanuel Macron.
Dutch Islamist politician: Yom Kippur fast won't atone for Israel's sins
AMSTERDAM (JTA)—A Dutch Muslim politician who has prayed for Allah to "exterminate the Zionists" said that a day of fasting on Yom Kippur will not suffice to atone for Israel's sins.
Arnoud van Doorn, a lawmaker of the Hague's city council for the Islamist Party for Unity, wrote on Sept. 18 on Twitter: "Israel celebrates Yom Kippur tomorrow. I'd make it a month. One day to reflect on all its errors and regret them is not enough.
Separately, the mayor of Rotterdam, Ahmed Aboutaleb, who is Muslim, last week announced he has ordered prosecutors to look into calls that referenced killing Jews during a demonstration in July 2017.
Van Doorn's tweet was denounced as anti-Semitic in the Dutch media, including De Dagelijkse Standaard website, and on social networks, where dozens of users mockingly asked him whether the month-long Muslim daytime fast of Ramadan was a response to the volume of moral sins performed by followers of that faith.
Responding to his critics on Twitter, van Doorn reminded them that in Israel "one politician after another is being tried for corruption." But this prompted fresh ridicule by users who pointed out that corruption trials are preferable to their absence in Israel's corrupt neighbor states.
In May, the Center for Information and Documentation on Israel, which is the Netherlands' main watchdog group on anti-Semitism, filed a complaint for incitement to violence against van Doorn after he wished for Allah to "exterminate the Zionists."
He wrote on May 14: "It's busy in heaven," talking about more than 60 Palestinians shot and killed that day by Israeli troops during Hamas-organized attempts to cross the border between Gaza and Israel. "May Allah exterminate the Zionists."
Last year another lawmaker of the same party, Abdoe Khoulani, called Israeli children "Zionist terrorists in training" and "future child murderers and occupiers." Dutch prosecutors dismissed complaints against Khoulani, saying that his remarks did not constitute incitement to hate.
After foot-dragging, Romanian Holocaust victims got $10 million since 2015
(JTA)—Romanian Holocaust survivors have received $10 million in payments since 2015, the World Jewish Restitution Organization said.
The funds have been distributed to thousands of recipients from that country, which after decades of resistance and foot-dragging has in recent years taken some major steps toward offering compensation to victims of the genocide perpetrated by its former ally, Nazi Germany, and local collaborators.
During the High Holidays, WJRO distributed extra aid among 142 impoverished recipients, including a 104-year-old who lives alone in Israel, the organization said.
"These funds help Holocaust victims live with the dignity they deserve," Gideon Taylor, WJRO chair of operations, said in a statement last week.
Over the past three years, payments of over  $1,900 were made to 1,393 needy Holocaust survivors from Israel from funding obtained after 2015. Another 1,067 needy survivors reveiced $600 payments.
In 2017, extra funds for Romanian Holocaust survivors living outside Israel and Romania were set aside and $600,000 distributed among those recipients. Another $1.3 is to be given out to the same group this year.
The program for Romanian Holocaust survivors is administered by the Claims Conference on behalf of the Caritatea Foundation, which was formed as a partnership of the WJRO and the Federation of Jewish Communities in Romania.
In 2016, legislation making it easier for Holocaust survivors to press restitution claims passed in Romania's Parliament.
But Romania has not addressed heirless or unclaimed property left by victims of Holocaust persecution. Years after the expiration of a deadline for filing claims for private-owned property stolen during the Holocaust, Romanian authorities have processed less than half of some 250,000 claims.
Bloody prayer shawl from Yom Kippur pogrom found in former Lodz ghetto
(JTA)—Part of a blood-stained prayer shawl from a 1940 Yom Kippur pogrom was found in the former ghetto of Lodz, Poland and brought to Israel, its finder said.
The part of the shawl, or tallit, is a decorative collar known as an atarah. It was discovered this month by a worker with the Shem Olam Holocaust museum near Hadera in Israel under the wooden floor of a structure that used to be part of the Jewish ghetto of the central Polish city, Israel's Channel 2 reported Friday.
According to the museum's director, Avraham Kriger, the blood on the tallit belonged to a victim of a Nazi-led pogrom that erupted on the eve of Yom Kippur in 1940.
Chaim Rumkowski, the head of the local Judenrat, the Jewish council appointed by the Nazis to administer life inside the ghetto, had arranged for Yom Kippur prayers to take place at a former cinema that had been turned into a synagogue, according to the Channel 2 report, which is based on Shem Olam's research.
Nazi officers came to witness the Yom Kippur event, along with Rumkowski. Thousands of Jews had amassed at the entrance to the theater, as hundreds prayed inside. At a certain point, ghetto police officers began violently dispersing the crowd, resulting in the death of several people, according to the report. Nazi officers also joined the beating.
The bloody tallit collar was discovered during renovations to the former theater, Channel 2 reported, along with several crumbling prayer books
"It's a chilling, a rare, find," Kriger, whose institution focuses on religious life during the Holocaust, told Channel 2. "It attests as to Jewish religious life in the ghetto and the unfathomable cruelty of the German murders, who showed no mercy even on the holiest day to the Jews, never ceasing to butcher, Jews abuse and murder them in cold blood."
Holocaust historians call shredding of death records by Hamburg archives 'catastrophic'
(JTA)—The Hamburg State Archive shredded millions of death records, including those dating from the Nazi era.
A historian of the Holocaust called the records' destruction "catastrophic."
According to the Hamburg Morgen Post newspaper, the state cultural ministry is defending the decision by the archive's director, Udo Schäfer, to destroy an estimated 1 million death certificates dating from 1876 to 1953.
But even Schäfer admits he made a mistake. In his own defense, he explained to the paper that "almost all the information" contained in the files is found in other archived documents, like death registries and in files from jails or hospitals.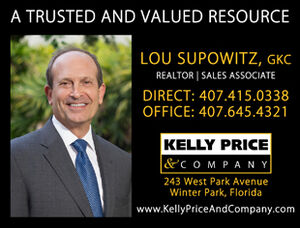 Schäfer, who has directed the archive since 2001, now says he should have considered that historians and other scholars have cited the documents in their publications—and that these sources no longer exist. He said he would not make the same decision today.
Historian Sybille Baumbach, who has worked on reconstructing the life stories of Jewish Holocaust victims for the Yad Vashem memorial in Israel, told reporters that the death certificates contained information that—if recorded elsewhere at all—would be difficult to find, such as cause of death and the name and signature of the doctor who made the determination.
She said that in many cases these certificates provided important clues in cases of so-called euthanasia murders, because such deaths were far from natural and merciful, and the doctors who signed off on them often were the murderers themselves. Baumbach called the loss "catastrophic."
The shredding has drawn criticism from politicians, historians and associations representing survivors of the Nazi regime. The documents have been considered important in research on Nazi crimes against humanity and have been consulted by the Hamburg association for cobblestone memorials, which mark the last domicile of victims who were deported and murdered.
Rainer Nicolaysen of the Hamburg Historical Association called it a "serious loss." He told the Morgenpost that Schäfer had admitted to him in early August that he had wrongly thought the documents were duplicates.
Unopened letter sent to Anne Frank's home fetches $11,000 at auction
AMSTERDAM (JTA)—An unopened letter that was mailed to the home of Anne Frank while she and her family were in hiding fetched more than $11,000 at an auction.
Bidding on the envelope, which came from an insurance company in 1942, began at $570 ahead of the auction, which took place Friday at the Corinphila Auction House in Amstelveen south of Amsterdam. The name of the new owner was not disclosed.
The letter is of "paramount importance, a testament to the most difficult period in the life of the Frank family, their underground existence," the auction house wrote in a statement.
The envelope carries a red "return to sender" stamp and is addressed to Otto Frank, the teenage diarist's father and the only member of her nuclear family who survived the Holocaust.
When it was sent to the family's home in Merwede Square in Amsterdam's south, the Franks were already in hiding in what is now called the Anne Frank House in the Dutch capital's west. They hid there for over two years, until they were discovered and sent to concentration and death camps.
Anne Frank, who was 13 when she went into hiding with her family, wrote journals during her time there. Her father later edited them into a book titled "The Diary of a Young Girl." Published in 1947, it became a bestseller and turned Anne Frank into a symbol of persecution and one of the world's best-known Holocaust victims.
The unopened letter, which presumably never reached Otto Frank—he died in 1980—was found among the belongings of stamp collector Stefan Drukker following his death in 2013, the Trouw daily reported last month. The envelope containing the weighty letter carries the logo of the British life insurance agency Gresham.
Nathan Bouscher, the auction house's director, told Trouw that the envelope was found in a room containing other old envelopes that Drukker had collected for the stamps on them.