Good reads
Semi-autobiography novel weaves a timeless tale
'Love, Faith and a pair of Pants: A Novel in Stories,' by Herb Freed; Bellrock Press; released October 2, 2018
Ben Zelig thinks he has his life entirely planned out. Graduate from rabbinical school. Get hired by a spiritually enriched community. Meet a nice Jewish girl and start a family. Simple, right? Naturally, nothing ever goes according to plan, but life can still work out as long as you have love, faith and a pair of pants.
Herb Freed, author of the timeless love story, "Bashert," returns to the page with a collection of short stories about the smart, witty, spiritual and, according to Ben's mother, incredibly handsome, Rabbi Ben Zelig. In five anecdotes about a rabbi's life, Zelig navigates romance, family ties, colorful congregants and the meaning of faith.
From studying for the rabbinate under legendary Jewish theologian, Rabbi Abraham Joshua Heschel, to producing and directing Hollywood films and dancing with Martha Graham, Freed extracts from his own experience to weave a colorful and universal tale of life, love and spirituality. In a time where humanity is constantly put to the test, Freed takes readers from humor to pathos and back again in an uplifting examination of what it means to be human.
Herb Freed started his adult life as an ordained rabbi and became the spiritual leader of Temple Beth Shalom in Lake Mahopac, New York. Eventually, he resigned his pulpit to become a movie director. He has directed and produced 15 feature films most of which have had psychological, spiritual and/or social themes in spite of their commercial categories. He is best known for "Graduation Day" and "Tomboy," as well as the taut thriller "Haunts," and "Child2Man," a story of survival during the Watts riots.
A thriller that uncovers a story of heart, redemption and hope
'The Girl from Berlin,' by Ronald H. Balson; St. Martin's Press; released Oct. 9, 2018
Liam Taggart and Catherine Lockhart come to the aid of an old friend and are drawn into a property dispute in Tuscany that unearths long-buried secrets. This friend's aunt is being evicted from her home in the Tuscan hills by a powerful corporation claiming they own the deeds, even though she can produce her own set of deeds to her land. Catherine and Liam's only clue is to a bound handwritten manuscript, entirely in German, and hidden in its pages is a story long-forgotten.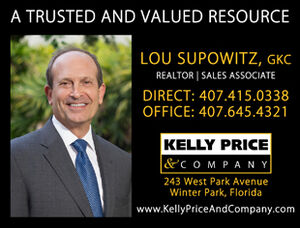 Ronald H. Balson is an internationally bestselling author whose previous books have been praised as "heart wrenching and triumphant" by The Chicago Tribune, and "page turning reads" by The Jewish Book Council. He is well-known for his poignant novels set during WWII and is extremely popular among readers of Jewish-fiction.
Balson is a Chicago trial attorney, an educator and writer. His practice has taken him to several international venues. He is also the author of "The Trust," "Karonlina's Twins," "Saving Sophia," and "Once We Were Brothers."