Cult classic 'Dr. Phibes' may live forever
Horror fans who were in or near Santa Monica, California, on Oct. 26, had the wonderful opportunity to attend a Halloween Double Feature at the Aero Theater. "The Abominable Dr. Phibes," a cult classic with fans around the world, was one of two films showcased. And sitting in the audience was the film's creator, an 86-year-old Troy native whose vivid dream inspired it.
William Goldstein was born on July 10, 1932, in Troy, N.Y. He and his family attended Temple Berith Sholom. After his bar mitzvah, Goldstein taught Hebrew school.
Upon his graduation from Troy High in 1950, Goldstein attended Rensselaer Polytechnic Institute in Troy for two years before realizing that chemistry, not engineering, was his interest. He transferred to Columbia University. After his graduation he took a job in medical research at Albany Medical Center.
One year later, Goldstein moved to San Francisco, where he worked in cancer research at UC San Francisco. Goldstein married Barbara Ellen Lipp in 1955, and they had two sons, Adam and Damon.
Tragically, Barbara died in 1961, leaving a bereft widower and two young boys. Soon after her passing, Goldstein had a vivid dream about a man who brings his wife back to life. Goldstein developed the dream and its theme of revivification into "The Abominable Dr. Phibes"-a 1920s tale of a disfigured half-dead madman bent on retribution after his wife of two years dies in surgery. His victims-all members of the operating team-are horrifically, grotesquely murdered one by one through a bizarre ritual based on the G'tach-the Ten Plagues of Pharaoh from the Book of Exodus. These included bats, blood, frogs, biting insects, boils, rats, hail, locusts, death of the firstborn and darkness.
During this period, Goldstein changed careers to become manpower director of San Diego's Equal Opportunity Commission. There, he met up with his old friend and classmate from Troy, James "Jim" Whiton, who was living in Hollywood and had had some success as a television writer. The Phibes story sparked Whiton's interest, and the two men collaborated on the original Phibes screenplay.
Whiton's agent showed the script to Samuel Z. Arkoff, studio head of American International Pictures. Arkoff and his creative partner James H. Nicholson were known for their campy, "B" movies with titles like "The Crypt of the Vampire," "How to Stuff a Wild Bikini," and "Dr. Goldfoot and the Girl Bombs." "The Abominable Dr. Phibes" was to make them A-listers.
The company filmed Goldstein and Whiton's screenplay at Elstree Studios in London. Robert Fuest directed Vincent Price, an AIP regular, and a cast of other British actors, including Joseph Cotten, Terry Thomas and Peter Jeffrey.
On May 18, 1971, Goldstein and his second wife, Mozella, flew in from San Diego for the film's premiere. As they approached the Pantages Theater in their taxi from LAX, the Goldstein's encountered a traffic jam. It was not until they got closer that they realized that the flashing marquee, the red carpet, the packed crowds, the searchlights probing the night sky were for his film's opening. It was the first time he and Whiten were viewing their movie.
Even though AIP gave Dr. Phibes' premiere the Red-Carpet treatment, all involved in the project were surprised and delighted when the film became a box office hit. Critics praised the horror film for its dark humor, art deco sets lush musical score, and nasty but inventive murder sequences. Gene Siskel gave the film three-and-a-half stars, calling it a "stylish, clever, shrieking winner," though he disliked "the lack of zip" in the ending. Variety praised the film for its "well-structured" screenplay, "outstanding" makeup for Vincent Price and "excellent work" on the set designs.
Goldstein and Whiton were commissioned to write a sequel, with plans in the works for several more Phibes movies starring Vincent Price. Unfortunately, 1972's "Dr. Phibes Rises Again" was put in the hands of different writers and lacked much of the humor and horror of the first. When Nicholson left AIP in 1972 to become an independent producer, he died soon after of a malignant brain tumor and the future of the series died as well. Goldstein experienced another tragedy when his son Adam died mysteriously in 1981 in Bombay (now Mumbai). Interpol has never solved the case.
By the 1980s, the Dr. Phibes movies, through their re-showing and availability on VHS, were becoming "phan phavorites," The audience became international, expanding from the United States to other countries including Canada, Spain, France, Japan, and Australia.
By the 2000s, the Internet introduced a new generation of readers and movie-goers to Dr. Phibes through YouTube and sales of books and DVD's on Amazon. Movie critics continued to heap praise on the now cult classic. Christopher Null wrote of the film, "One of the '70s juiciest entries into the horror genre, 'The Abominable Dr. Phibes' is Vincent Price at his campy best." Steve Biodrowski of cinefantastique.com wrote that the movie was "the perfect combination of horror and humor." Gerry Shamray of yourmovies.com called it a "deliciously dark and hammy horror flick." Alan Jones of the radiotimes.com wrote, "Full of gaudy Art Deco excess, surprise charm and sardonic violence, this deadpan send-up is a classy fright delight." Vincent Price's performance was called "deliriously appealing" (Dennis Schwartz, Ozus' World Movie Reviews) and one of his "signature roles." (Tim Brayton, Antagony & Ecstasy)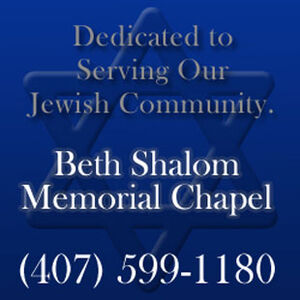 In response to the international following, Goldstein completed two more books, "In the Beginning" (2010), a prequel which explained the origins of the "phantom-phantastic" and other characters in Books One and Two and "Vulnavia's Secret" (2013).
Goldstein's son, Damon, who had worked with his father on the Phibes' characters' design since the 1970s, has built the Phibes presence on Facebook, Pinterest, and Instagram. More recently, several fan-generated "Phibes Phan Clubs" have Facebook followers.
Famous phans include Tim Burton, Ken Russell, Quentin Tarantino, Stephen King, and Andrew Muschietti (the director of the 2017 Stephen King-based movie, "It.") Kumail Nanjiani built a scene around it in his 2017 critically acclaimed movie, "The Big Sick."
"So many movies have stolen from it," tweeted Nanjiani on May 27, 2018, "but it remains the strangest, coolest, funniest, and most gorgeous of them all!" Great Britain's daily newspaper, The Telegraph ranked it among the 50 best horror films of all time, and The Museum of Modern Art in New York City screened it in February 2018.
Interest in the series also resulted in the 2017 publication of "The Dr. Phibes Companion," by film historian Justin Humphreys, subtitled "The Morbidly Romantic History of the Classic Vincent Price Horror Film Series." Humphreys, Goldstein, and Damon will all be at the Aero Theater on October 26 to discuss their books, reveal the future of Dr. Phibes, and answer questions from their "phans."
Goldstein attributes the success of Dr. Phibes to people's need to root for the underdog. For all his strangeness and brutality, the grotesque half-dead monster is on a quest to avenge the death of his beloved wife, who he feels was murdered by incompetent physicians. As David Kehr, a Chicago-based critic stated, "Price's performance suggests that, underlying the madness, there is a real and damaged human being who deserves your support." Like "Frankenstein," "The Creature from the Black Lagoon," and "The Incredible Hulk," the mad doctor is just another misunderstood monster trying to get the bad guys. Combine that with humor, an unforgettable score, and great performances, what more could horror movie lovers want?
Is there another Dr. Phibes movie in the future? Goldstein confidently stated "Yes!" In 2015, Goldstein and Damon had a chance meeting with Malcolm McDowell, the prolific English actor known most for his iconic role in "A Clockwork Orange." McDowell expressed an interest in stepping into the late Vincent Prince's shoes, fell in love with their "Forever Phibes" screenplay. Production offers have come in. Dr. Phibes may live again!
Marilyn Shapiro lives in Kissimmee. She writes regularly for the Jewish World in Schenectady, and Heritage Florida Jewish News. She has published two books, "There Goes My Heart" and "Tikkun Olam: Stories of Repairing an Unkind World" which are available on Amazon. You may also follow her on her blog, theregoesmyheart.me.