A Chanukah reality show on stage
It's taken six years, but former Orlandoan Brian Feldman is finally bringing the project that started it all to the District of Columbia. And not to just one venue, but all eight Wards (charities).
Unlike anything ever seen in D.C. history, "The Feldman Dynamic: 8 Wards of Chanukah," is an unprecedented reality theater event featuring Feldman's actual family: Mom, Marilyn Wattman-Feldman; Dad, Edward Alan Feldman; and sister, Adrienne McIntosh and the family cat (take allergy medicine if you plan to attend).
The scene is the family celebrating Chanukah together live on stage. There's no script, no rehearsal, and every performance is completely different. It's not improv. It's the reality show that will never be on TV.
The performance features cooking potato latkes, eating jelly doughnuts, playing with dreidels, and enjoying chocolate gelt; and it takes place all eight nights of Chanukah (Dec. 2-9), traveling to a different venue and D.C. Ward.
Feldman is an award-winning performance artist and actor. He has been named Best Performance Artist by Orlando Weekly (2008, 2009) and Washington City Paper (2018). "The Feldman Dynamic" had its world premiere in August 2003 as part of FringeNYC, the New York International Fringe Festival, where it was featured on NBC's Today Show, and dubbed "the reason the Fringe exists." It is also one of Feldman's six signature projects, the others being "BFF," performed at the 2012 Capital Fring Festival; "Brian Feldman's Under the Covers"; "Dishwasher," premiered at the 2015 Capital Fringe Festival; "The Kill Crane Kid"; and #txtshow," which was the longest running independent production in D.C. theater history.
Of his more than 115 realized works, Fledman still considers "The Feldman Dynamic" his piece de resistance, and the first project that includes his family, who will travel from Central Florida to Washington for the eight shows.
Two dollars from every sale will benefit eight D.C. charities (Wards): Martha's Table, Miriam's Kitchen, D.C. Law Students in Court, Compassion Over Killing, Some so Others Might Eat, D.C. Central Kitchen, Bread for the City, and Community of Hope.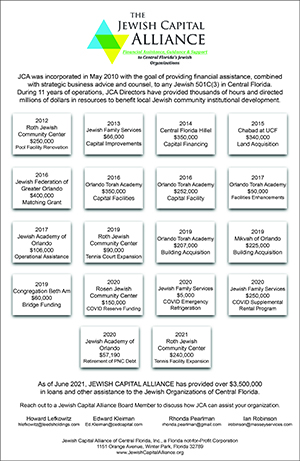 If you are traveling to the Washington, D.C. area over the Chanukah holiday, and your last name is Feldman, you can get a free ticket at the door (with valid photo ID). This offer applies to Nights 1, 4, 5, and 8.
"Save your Netflix binging for another holiday, the fact that this is actually happening counts as a minor miracle," said Feldman.
The project is supported by the D.C. Commission on the Arts and Humanities, which receives support from the National Endowment for the Arts.
For more information about the performances and tickets, please visit http://www.eventbrite.com/e/the-feldman-dynamic-8-wards-of-chanukah-night-7-ward-7-tickets-52557723566.