Rollins' students learn core life lessons from The Apple Tree Series
"Gratitude. Mindfulness. Community Engagement." These are just some of the merits, which Dr. Susan A. Bach, Ph.D., formerly the executive director of the Center for Leadership Development at Rollins College Crummer Graduate School of Business, has been imparting on her more than a dozen students enrolled in the two- to- four-year leadership program.
With an upcoming assignment on the theme of forgiveness, Bach brought in Orlando area author Yvonne David as an authority on the subject. David's award-winning book, "Out of the Apple Orchard" (Book 1 of a 4-part series), features forgiveness as a central theme (from a Jewish lens), emphasizing that the totality of our lives is not measured by our mistakes (or those of others). Her upcoming book, "The Night Sky Lined with Silver," Book 2 in The Apple Tree Series, focuses on life-learning lessons from challenging situations.
Leadership development workshops meet monthly and start with a "mindful breakfast," which the students have learned to facilitate. David was able to take part in this past month's "mindful breakfast," observing the thoughtful insights discussed by the students with guidance from Dr. Bach. Student Marilyne Polyne took a moment to appreciate the food on her plate, noting the value of assessing how each type of food "makes you feel." She remarked, "Staying mindful (in all aspects of life) allows you to make better decisions."
Adding to the conversation, the author commented, "Today, we are going to discover how making a difference through creative expression can break certain barriers for leadership development. It is my goal to enhance these good decisions and insights made throughout this session."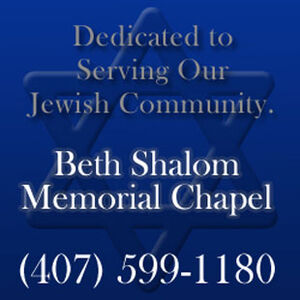 As David shared her book with the exquisite illustrations by international artist, Lyn Rodden, she commented, "What may seem like a simplistic children's book on the surface deals with the deeper themes of how to handle mistakes, being wronged, asking for and granting forgiveness, and making up for your wrongdoings. We are going to examine poignant examples and take the lessons learned in my book, 'Out of the Apple Orchard,' to help solve problems in our own lives. These are essential tools to pave the way towards leadership development."
David went on to summarize "Out of the Apple Orchard," a story which takes place in the fall of 1910 after the Bieman family moves to Mountaindale, a hamlet in the Catskills, from the Lower East Side of New York City. The move allows the ailing father to take advantage of the fresh mountain air. With Papa too sick to work and food a scarcity, a hungry 12-year-old Adam Bieman is tempted by the apples in the nearby Friedland orchard.
David shares, "This engaging American tale, interwoven with historical details
about the Catskills, captures the essence of the Jewish High Holidays. When trouble begins to multiply for Adam, can he learn to ask for forgiveness, make amends, and start anew?"
Rather than presenting through a "PowerPoint," David chose to interact with the students by sharing Rodden's pen and ink paintings. She stated, "In 1910 when the book was set, there were no computers, so I am going to go old-school and show each of you the illustration one-on-one." This individual and important face-to-face communication, interacting with each student, enhanced engagement. By helping the students share connections, everyone met the author in an up-close and personal way.
Engaging in a conversation with Holt School students, David shared the book's "central mistake" which is made when Adam pilfers apples from the orchard. She remarks, "Nobody likes to admit that they made a mistake. But it is not a sign of weakness. Nor is asking for help a sign of weakness."
To create connectivity to the situation, the students were divided into pairs to discuss mistakes of their own. Freshman Samantha Guillaume shared an incident from her middle school years when she wore "wedgie sandals" to school, because she was so excited by the prospect of having new, stylish shoes. Later, she suffered as she tripped in a classroom line, her ankles giving out from her poor choice of dress. While her "pridefulness" had gotten the better of her, she realized there was value in the requisite gym shoes. Guillaume commented, "The activities Yvonne David had us do has caused me to realize a lot of reflection I need to do with my own life."
The British-born author shared mistakes from her own life, amongst them struggling and failing English Literature A-Level in London, the equivalent of a first-year university course. At that time, she was feeling very poorly about her own self-worth. After moving to the States, David enrolled in the Hamilton Holt School at Rollins College at the right time in her life and earned a degree in English and Organizational Communication, graduating summa cum laude.
David shared the origin of her book series, explaining that the story of
the Bieman family came to her one night while unable to sleep. She arose in
the pre-dawn hours and put together an outline of the main character,
Adam Bieman. In her mind, he was wearing a cap and knickerbockers from the early 1900s. His thoughts and actions would become the cornerstone of a series that promoted the concept of problem-solving through storytelling, as well as sharing immigrant stories and life lessons from a Jewish lens.
The leadership students became passionate about the dilemma presented in the book. Honing their problem-solving skills, the students engaged in a conversation not only about "the mistake," but also about the value and importance of forgiveness. Initially, Farmer Friedland is quite angry about his loss of apples, especially after he falls from a ladder while trying to reach apples higher on the tree.
In the story, Adam seeks guidance from his rabbi, who suggests he ask the farmer for forgiveness three times. Eventually, Adam and the farmer reach an understanding, where Adam atones for his wrongdoing by picking apples for the injured farmer. "You see, if I held the anger in my heart, it would make me revengeful and unhappy. It would have made me sick, too. Like eating a bad apple," David quoted from her book.
Holt student Iris Rodriguez pointed out that Adam needed not only forgiveness from the farmer, but also forgiveness from his own-self. "Otherwise you are hurting yourself by constantly thinking about the moment." Students Rose "Gabby" Dorval and Allison Lessne discussed feelings of "empathy, self-reflection, and compassion." Another student, Frantz Timothee, felt deeply for both parties. He explained, he could empathize with the hungry child and the disappointed/angry farmer. He felt each side was deserving of reflection, as sometimes when we are wronged, we have outsized reactions.
Bach brought mindfulness back to the table. Commenting, "Often we live our lives in a rush. Taking a step back helps us break our life into a series of meaningful moments. Most situations evoke reactions. These quick reactions (like the farmer's anger) are driven by emotions rather than reason. Mindfulness allows us to pause and our reactions enhance our relationships and keep the lines of communications open."
For more information about The Apple Tree Series, visit http://www.appletreeseries.com or http://www.yvonnedavid.com
Pamela Ruben, a specialist on aging, is managing director of "Ruben Writes." She is a grant writer, teacher, life historian and author. Contact Pam at PamelaWritingTeacher@gmail.com.