Backyard barbecue, kosher-style
By Ethel G. Hofman
(JNS)—Barbecuing is primal, even dangerous. It's looked on as a guy thing—all that fire, smoke, sharp implements and mountains of meat.
But hold on, folks! Women are drawn to that fire and smoke, too. Besides creating zesty marinades and scrumptious sides, complete with a dose of patience (think long, tenderizing brisket), women of all ages are influencing barbecue at home, opening popular restaurants and winning big on the professional circuit.
To tap into this growing trend, Jewish-run, kosher barbecue festivals are held during the warm-weather months from Memphis to Kansas to Texas and beyond. In Philadelphia, Dr. Stu Gordon spearheaded an annual charity event called Hava NaGrilla. Sanctioned by the gold-standard, Kansas City BBQ Society, the event draws thousands of cooks and hungry eaters who come to sample the fare. Stacey Kurtz's Onion Cabernet jelly from Israel's Tishbi vineyards* and Blair Johnson's Best Barbecue Rub* steered Len Lodish, professor emeritus of marketing at the University of Pennsylvania's Wharton School, over the top. He and his family team won Hava NaGrilla's 2017 Best Brisket Award.
Brisket—the cheap, tough cut of meat that has always been a star at Jewish holiday tables—comes with tenderizing recipes galore. It's alleged that Central and Eastern European Jews ate brisket as far back as the 1700s, especially at Passover, when multiple courses are served. During the late 1800s and early 1900s, waves of immigrants to the Southwest and Texas area started to exchange ideas with ranchers on how to smoke the cheapest and most plentiful cuts of beef: brisket.
Women are drawn to that fire and smoke, too.
Brisket is no longer cheap, but the thrill of smoking, long and slow, and the resulting melt in the mouth meat is making smoked brisket the star of home barbecuing. It's not for the faint hearted. Smoking brisket takes time, dedication and a whole lotta love. How else can you explain an all-nighter where the temperature must remain around the 220-degree mark, with the meat judiciously turned and basted. Barbecue teams competing at events will start low-temperature cooking in late evening, jealously guarded and tended until early morning, when samples are presented to trained judges.
You'll have full-scale mutiny if kid and teenage "purists" can't fill up on time-tested hamburgers, hot dogs and all the fixin's. Most anything can be cooked on the grill—from the wealth of seasonal veggies to chicken and fish. Barbecue corn with just a smattering of margarine or a touch of olive oil and seasonings, or jazz it up with your own fresh herb dressing. The same goes for zucchini, asparagus, onions, peppers or any other fresh vegetable (just make sure they're all cut to a similar size so none burns). Simply toss in olive oil and garlic, and sprinkle with freshly ground pepper and kosher salt. Place in a grilling basket, char slightly to caramelize, and you have a colorful, healthy, delicious vegetable platter. If there are leftovers, which are unlikely, serve next day at room temperature.
No barbecue is complete without a sumptuous summer dessert.
Fish and chicken are easy barbecue favorites. I serve steelhead trout weekly, winter or summer, though it tastes divine when grilled. Simply brush with good olive oil and sprinkle with seasonings. Place in a basket to avoid flaking. Along with omega-3s, it's packed with protein, vitamins and is low in mercury. Chicken legs, wings or quarters may be marinated overnight for flavor and to retain moistness before grilling. The winning recipe below is from my husband, the late Dr. Walter Hofman.
And no barbecue is complete without a sumptuous summer dessert. Lazy Gal Berry Crisp is bright and crunchy, using the ripest fruit of the season. The topping? A few handfuls of granola. The recipe included below is a family favorite, packed with plump blueberries and ripe strawberries.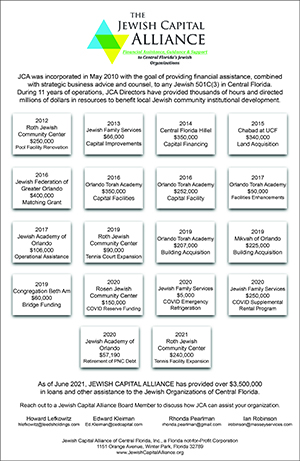 To some joyful summer eating!
Smoked Brisket (Meat)
Serves 10-12
There are as many smoked brisket recipes as there are cooks. This one, adapted from Epicurious, is very straightforward.
Cook's Tips:
• Order a whole brisket ahead of time.
• Fat should be trimmed to about 1/4-inch thick to prevent meat from drying out.
• Soak wood chips in water overnight.
• To get more smoke, without increasing heat, add dry wood chips to soaked chips.
• Check wood chips often adding more soaked chips to keep smoke levels constant.
• May substitute a favorite store-bought rub.
Ingredients:
1/4 cup Blair Johnson's Best BBQ Rub
1/4 cup brown sugar
7-8 pounds beef brisket
Tishbi Onion Cabernet
Directions:
In a small bowl, mix the rub and brown sugar together.
Place the brisket on a baking sheet. Season the brisket rubbing the sugar mixture all over. Let sit at room temperature for 1 hour.
Heat the grill to 220 degrees. Adjust the heat as needed throughout cooking to maintain 220. After eight hours, insert an instant read thermometer into thickest part of meat. It should register 195-205 degrees. It may need to smoke a few hours longer.
Transfer to a carving board. Spoon Tishbi Onion Cabernet jelly over top.
Let rest before slicing against the grain, about one-quarter-inch thick.
Doc Hofman's Sweet-and-Hot Chicken Thighs (Meat)
Serves 6-8
Cook's Tips:
• Save time and use bottled chopped garlic.
• Chopped ginger root is available in jars.
• May use this marinade for chicken wings.
Ingredients:
1/2 cup ketchup
1/2 cup chili sauce
1/3 cup honey, warmed
1/4 cup molasses
2 tablespoons Dijon mustard
2 tablespoons orange marmalade, melted
1 tablespoon grated ginger root
1 teaspoon chopped garlic
3 pounds chicken thighs
Directions:
Prepare sauce: In a bowl, combine all ingredients except chicken. Set aside.
Place chicken in shallow glass bowl. Pour sauce over turning to coat all sides completely. Cover and refrigerate 4-6 hours or overnight.
Heat grill to about 300 degrees.
Remove chicken thighs from marinade and discard marinade. Place chicken on grill.
Cook for about 30 minutes with lid down, turning occasionally. When juices run clear when pricked with a fork, chicken is done.
Serve hot off the grill.
Barbecued Steelhead Trout (Pareve)
Serves 6
Cook's Tips:
• May substitute salmon for steelhead trout.
• Cut the fillet into steaks for faster cooking.
• Remove visible pin bones with tweezers.
• Brush grill rack generously with oil.
• May place trout on oiled aluminum foil to grill or use an oiled rimless baking sheet to slide fish fillet onto the grill and to remove when cooked.
Ingredients:
1/4 cup olive oil
1/4 cup soy sauce
2 tablespoons fresh lemon juice
2 tablespoons grated fresh ginger
2 teaspoons bottled minced garlic
3-4 pound steelhead trout fillet, skin on, pin bones removed
Freshly ground pepper
Directions:
Prepare the sauce: In a small bowl, whisk together all the ingredients, except the trout and ground pepper.
Place the trout, skin-side down on a flat surface. Brush generously using all the sauce. Place on foil, or slide the trout onto a rimless baking sheet.
Slip onto well-oiled grill rack. Sprinkle lightly with freshly ground pepper.
Cook over indirect heat with lid down. Cook for 25 minutes for a whole fillet, or 10 minutes to 15 minutes for steaks.
Fish is done when flakes are opaque when separated with a knife.
Apple-and-Jicama Coleslaw (Pareve)
Serves 6-8
Jicama is a cross between an apple and potato. Its thin brown skin must be removed before eating.
Cook's Tips:
• A bag of prepared greens saves time.
• Toss apple in orange juice to avoid browning.
• Shred jicama and apples in food processer fitted with a grating blade or shave jicama on a mandolin.
• A simple, cheap mandolin is available online.
• May refrigerate veggies and apples up to two hours before adding remaining ingredients.
Ingredients:
1 bag (about 14 oz.) shredded cabbage
1 medium jicama, peeled and coarsely shredded
2 Granny Smith apples, cored and coarsely shredded
2 tablespoons snipped cilantro or parsley
2 tablespoons olive oil
2 tablespoons orange juice
2 tablespoons seasoned rice-wine vinegar
Salt and freshly ground pepper to taste
Directions:
Place cabbage, jicama, apples and cilantro or parsley in a large bowl. Sprinkle with olive oil, juice and vinegar. Toss well.
Season to taste with salt and pepper.
Lazy Gal's Berry Crisp (Dairy or Pareve)
Serves 8-10
For a post-brisket dessert, use the pareve recipe. But for the rest of the summer, go for the buttery richness.
Cook's Tips:
• May use all blueberries or a mixture of berries and peaches.
• Rinse berries and roll gently in a clean kitchen towel to remove moisture.
• Top warm crisp with scoops of frozen yogurt or ice-cream (nondairy or soy-based if after meat).
Ingredients:
4 cups blueberries
2 cups strawberries, quartered
3 tablespoons sugar
2 tablespoons all-purpose flour
1/3 cup orange juice
1 tablespoon grated lemon rind
3 tablespoons butter or margarine, melted
2 cups granola
Directions:
Preheat oven to 375 degrees.
Spray a 9-inch square baking dish with nonstick baking spray.
Place all the ingredients, except butter or margarine and granola, in the baking dish. Toss to mix. Let stand at room temperature an hour or so.
Bake, uncovered, in a preheated oven for 30 minutes, or until berry mixture begins to bubble. Remove from oven.
In a bowl, pour butter or margarine over granola. Mix well. Sprinkle over the berries.
Bake 10 to 15 minutes longer, or until fruit is bubbly. If browning too quickly, cover loosely with aluminum foil.
Serve warm.