Weekly roundup of world briefs
'The Marvelous Mrs. Maisel' renewed for 4th season
By Ron Kampeas
(JTA)—"The Marvelous Mrs. Maisel," the Emmy Award-winning series about a 1950s protofeminist Jewish stand-up comic, will return for a fourth season, its creators said just after the third season started streaming on Amazon.
"We were thrilled to hear that for the fourth time, we do not have to pack up and vacate the premises," Amy Sherman-Palladino and Daniel Palladino said Thursday, according to Deadline Hollywood. "We'd like to thank Amazon for all their faith and support, their partnership and enthusiasm, and for letting us hang with our favorite people, the cast and crew of Maisel, for a little while longer."
The series has garnered a closet full of awards, including 16 Emmys. Rachel Brosnahan also has won numerous prominent awards as the titular character.
Orthodox community raises $50,000 for family of Jersey City detective killed during deadly raid on kosher market
By Ron Kampeas
(JTA)—Orthodox Jews from New York areas just north of a deadly attack on a Jersey City kosher supermarket raised $50,000 for the family of a detective slain by shooters on their way to the store.
The assailants who targeted JC Kosher Supermarket on Wednesday in a shooting spree shot dead Jersey City Detective Joseph Seals during an encounter at a nearby cemetery. The couple killed three people in the supermarket before being shot dead by police.
News12 Westchester reported Thursday that members of Orthodox Jewish communities in Rockland County and across the Hudson Valley, about 40 miles north of Jersey City, used an Orthodox Jewish social media fundraising app and raised close to $50,000 for the family within 20 hours.
Many from those communities also plan to attend Seals' funeral in Jersey City on Tuesday, News12 reported.
Jersey City shooter called Jews 'Nazis' in social media posts
By Josefin Dolsten
(JTA)—One of the Jersey City kosher store shooters made derogatory comments about Jews in social media posts, according to the Anti-Defamation League.
The ADL on Tuesday said it had uncovered a Facebook page that it says belonged to David Anderson, one of the two shooters who killed two Jews and a non-Jewish worker at the JC Kosher Supermarket, as well as a police officer at a nearby cemetery. The other attacker has been identified as Francine Graham.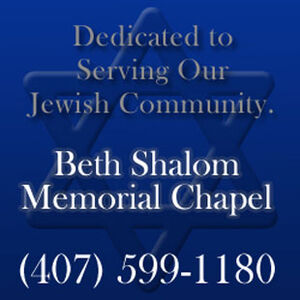 Among other things, Anderson on Facebook referred to Jews as "Nazis" and "Ashke-Nazis" and shared images of Jewish people along with the New Testament verse, "I know the blasphemy of them which say they are Jews, and are not, but are the Synagogue of Satan."
He also said that Jews created the state of Israel "as an attempt to make us believe that they were the Jews (us) that the Bible speaks of and their exodus from Auschwitz was our exodus from captivity."
Other posts show his hatred for white people, the police and the LGBTQ community, according to the ADL.
Reports last week said Anderson made social media posts that showed a bias against Jews and the police.
State officials said last week they believe the suspects were motivated by anti-Semitic and anti-law enforcement beliefs and are probing possible ties with the Black Hebrew Israelites, a movement of African-Americans who believe they descended from the biblical Israelites. Some adherents hold anti-Semitic views.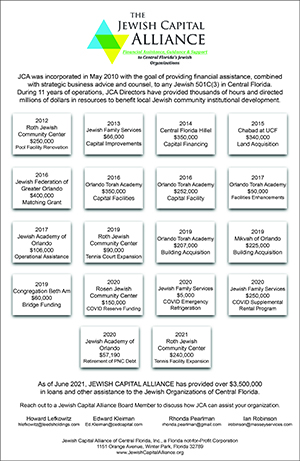 Jews dance with Torah on German street that had been named for Hitler
By Sam Sokol
(JTA)—Hundreds of Jews danced down a street in Germany that had been named for Adolf Hitler during a Torah dedication ceremony.
The scroll in Freiburg im Breisgau was dedicated Sunday to Israeli terror victims, and some of its letters had been written by Jews who had lost relatives in attacks, according to the local Chabad emissary, Rabbi Yakov Gitler.
"Today we proved that no matter what happens to the Jewish nation, we blossom and we are alive," he told Chabad Online.
Speaking to The Jerusalem Post, Gitler said it was a "very special Torah."
"The Torah was started 14 years ago by a bar mitzvah boy whose father died in a terrorist attack at Cafe Hillel," he said. "The bar mitzvah boy was partnered up with another bar mitzvah boy and [his family] celebrated together with another family. At the bar mitzvah, they decided to start writing the Torah."
Gitler said the street in the southwest German city is now called Kaiser Joseph Street, as it was before World War II, but during the Holocaust it was changed to Adolf Hitler Street.
"There are pictures from the Holocaust that show the street covered in swastikas," he said.
Mike Pompeo letter to 106 Democratic lawmakers raps their 'foolish' criticism of settlement policy
By Sam Sokol
JERUSALEM (JTA)—Secretary of State Mike Pompeo lashed out at 106 Democratic lawmakers who wrote to him criticizing the Trump administration's recent determination that Israel's West Bank settlements are not illegal.
In a letter to the Congress members and published in The Jerusalem Post, Pompeo described their concerns as "foolish" and accused former President Barack Obama of betraying the Jewish state.
The letter derided claims that his statement that "the establishment of Israeli civilian settlements is not per se inconsistent with international law" was a reversal of longtime American policy and harmed the prospects for a negotiated solution to the Israeli-Palestinian conflict.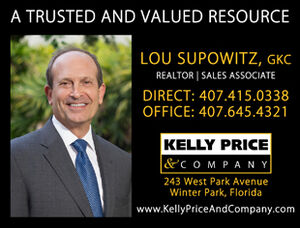 Last month, the lawmakers wrote to Pompeo arguing that the announcement, in the aftermath of the White House decision to move the U.S. Embassy to Jerusalem, recognize Israeli sovereignty on the Golan Heights and close the Palestinian mission in Washington, D.C., had "severely damaged prospects for peace, and endangered the security of America, Israel, and the Palestinian people."
The lawmakers also asserted that the new policy on settlements violated international law.
In his response, Pompeo said the State Department "did not reverse any policy" but rather "reversed a legal determination by Secretary [John] Kerry" that he said had been made "in an failed attempt to justify the Obama Administration's betrayal of Israel" by allowing the passage of a U.N. Security Council resolution condemning Israeli settlement.
"While you are free to fixate on settlements as a barrier to peace, you are simply wrong in referring to that view as being subject to bipartisan agreement," he wrote, adding that the resolution and "self-justifying remarks by Secretary Kerry have saddled the Trump Administration with a significant handicap in advancing the cause of peace by erroneously injecting into the conflict an incorrect and largely irrelevant legal component" that had caused the Palestinians to harden their positions.
Biopic about Israeli attorney for accused Palestinian terrorists shortlisted for Oscar
By Sam Sokol
JERUSALEM (JTA)—An Israeli film about an Israeli attorney who is well known for representing Palestinians accused of terrorist acts has been shortlisted for an Academy Award.
"Advocate," which has proven popular abroad and sparked controversy at home, was tapped in the best documentary feature category, the Academy of Motion Picture Arts and Sciences announced Monday evening.
The attorney, Lea Tsemel, has represented the alleged rapist and murderer of Jewish-Israeli teenager Ori Ansbacher, who was found dead in the Jerusalem Forest in February, The Times of Israel reported.
The biopic portrays Tsemel's involvement in two recent cases in which her clients were convicted of terrorist offenses.
"Advocate" has won multiple awards in Israel and abroad, but has been badly received by many on the Israeli right. Sport and Culture Minister Miri Regev pushed to cancel showings.
Regev described Tsemel as "a lawyer who represents, supports and speaks in the name of many who undermine the State of Israel's existence [and] use terrorism against its soldiers and people."
New York's Park Avenue Synagogue reopens after $96 million expansion
By Josefin Dolsten
NEW YORK (JTA)—Park Avenue Synagogue reopened here after a $96 million expansion.
The prominent Conservative synagogue on Manhattan's Upper East Side held a rededication ceremony earlier this month to open an expanded campus, which took six years to build.
The building, which was constructed in 1927, had not been renovated since 1981. The synagogue was founded in 1882 as a Reform congregation but later changed its affiliation to Conservative. Today it has more than 5,000 members.
Leaders of different faiths attended the ceremony on Dec. 8, as well as City Councilman Keith Powers.
The synagogue's board chairman, Marc Becker, praised the expansion in a statement.
"What we have accomplished here is quite staggering—but these walls are not what defines us, rather it's our commitment to our values, to our community and to generations to come," he said.
As part of the expansion, the community opened a six-story learning center in 2017.
Jewish group to repair earthquake-struck home of Albanian Muslim whose father saved Jews
By Cnaan Liphshiz
(JTA)—An Albanian Muslim man whose house was destroyed in an earthquake will have it rebuilt by a Holocaust commemoration group in honor of his father's rescue of Jews.
The home of Muhamet Bicaku, 83, was devastated during the Nov. 26 calamity that claimed the lives of at least 55 people in the Balkan nation. During the Holocaust, Bicaku's father, Mefail, and older brother, Njazi, sheltered about 20 Jewish families from the Italian and German occupation forces in Qarrishte, a town located about 50 miles east of the capital Tirana.
From the Depths, a Poland-based organization that focuses on celebrating the actions of rescuers of Jews, has raised $10,000 to restore the house, the group's founder, Jonny Daniels, wrote in a statement Wednesday after visiting Albania as part of a humanitarian mission following the earthquake. The total cost will be $45,000 and fundraising is ongoing, he said.
Muhamet Bicaku, who was 5 when his father began harboring Jewish refugees, is now living in crowded conditions in a home of one his children in Durres, 20 miles west of Tirana.
In 2007, he received on behalf of his family the Anti-Defamation League's Courage to Care Award. His father and brother were recognized in 1996 by Israel as Righteous Among the Nations, the country's title for non-Jews who risked their lives to save Jews during the Holocaust.
"They offered our people the most basic of human needs, shelter, during their difficult times, saving their lives," Daniels wrote. "It should be obvious for us today to come together and return that favor."
102-year-old Israeli receives kindergarten enrollment letter
By Sam Sokol
JERUSALEM (JTA)—Yosef Eshed, a 102-year-old Israeli who fought alongside the revered British soldier Orde Wingate to put down the 1936 Arab Revolt, can now register for kindergarten.
Eshed, of the village of Motza, near Jerusalem, apparently was one of 20 Israelis over a century old to receive a kindergarten enrollment letter recently, the Ynet news site reported.
"Are they crazy?" Eshed was quoted as asking, joking that he didn't mind because "it's been a few years since I've attended kindergarten, and that was in Poland." He had emigrated from Poland 80 years ago.
Local officials are calling it a computer snafu. Ynet quoted a local official who blamed the confusion on a database program erasing the first digit of their ages.
Eshed was one of the founders of Kibbutz Hanita and fought in the Special Night Squads founded by Wingate, a Christian Zionist figure revered in Israel for his role in training prestate Jews in combat, when the Arabs of Mandatory Palestine rose up against British rule.
After the mistake was discovered, a local official told Ynet that "we would be honored to host him in our schools so he can tell children his amazing life story."
Prince Charles to visit Israel and West Bank in official capacity
By Sam Sokol
JERUSALEM (JTA)—Prince Charles, heir to the British throne, will visit Israel for the first time in an official capacity next month in order to attend the upcoming World Holocaust Forum at Yad Vashem.
According to The Jewish Chronicle, the British royal will "undertake a number of engagements on behalf of the British Government," including a meeting with Palestinian Authority President Mahmoud Abbas. Although he had previously visited Israel to attend the funerals of Prime Minister Yitzhak Rabin and President Shimon Peres, he had never come in an "official" capacity.
Until last year, when Charles' son Prince William arrived on a state visit, no senior member of the Royal House had visited Israel in their official capacity. Many believed this was due to a policy adopted following the Zionist movement's use of violence against British nationals when the United Kingdom ruled the Mandate on Palestine – an area comprising modern-day Israel, Jordan and the Palestinian Authority.
The issues of anti-Semitism and British-Israeli relations had loomed large in the minds of British Jews during the recent general election in which Labour leader Jeremy Corbyn challenged incumbent Boris Johnson for the premiership.
Corbyn, a fierce critic of Israel, had promised to recognize Palestine and cease arms sales to Israel if elected. However, Johnson's Conservatives handily defeated Labour in Thursday's election, gaining 365 of the 650 seats in Parliament to some 202 for Labour.
Under Corbyn, anti-Israel and anti-Semitic attitudes have proliferated in Labour ranks, placing the party under scrutiny in the Parliament, the media and in a probe by the Equality and Human Rights Commission, a government watchdog.
3 Jewish schools in LA spray-painted with anti-Semitic graffiti days after Beverly Hills synagogue vandalized
By Sam Sokol
(JTA)—Three Los Angeles Jewish schools were tagged with anti-Semitic graffiti days after a synagogue in Beverly Hills was found vandalized.
A swastika and hateful messages including the phrase "time to pay" were found spray-painted at the American Jewish University in Bel Air, the Westwood Charter School and Milken Community High School on Tuesday, according to a report on the LAist website.
On Saturday, a suspect described as a white male entered the Nessah Synagogue, a Persian Jewish congregation in Beverly Hills, and vandalized the sanctuary, tearing prayer books and strewing Torah scrolls on the floor.
In September, "Free Palestine" was spray-painted on the front of the Baba Sale Congregation in the Fairfax district of the city and "Six million $ was not enough" was drawn in marker on the welcome sign affixed to the gate of the city's Temple Ahavat Shalom.
LAist cited the Anti-Defamation League as stating that there have been 36 such incidents in Los Angeles in 2019.
Ukrainian court reinstates diplomat who blamed Jews for World War II and posed with 'Mein Kampf' cake
By Sam Sokol
JERUSALEM (JTA)—A Ukrainian court ruling called for the reinstatement of a diplomat who was fired for making anti-Semitic remarks.
Israel has expressed its consternation over the ruling, saying it was "confused."
Vasyl Marushchynets, then the Ukrainian consul in Hamburg, Germany, was dismissed last year after his social media posts came to light. Writing on Facebook, he blamed Jews for World War II and called for "death to the anti-fascists." He also posed for photographs with a cake baked in the shape of Adolf Hitler's book "Mein Kampf."
Foreign Minister Pavlo Klimkin and other senior Ukraine officials had condemned the comments.
However, the Kyiv court ruled Tuesday that the termination was illegal and ordered Maruschchynets' reinstatement. Maruschynets also will receive thousands of dollars in missed wages.
Israel's ambassador to Ukraine, Joel Lion, responded to the ruling in a letter posted Wednesday on Twitter.
"The State of Israel is confused by the decision of the Sixth Administrative Court of Appeal to reinstate Antisemitic Ukrainian diplomat Vasyl Maruschynets in his functions," Lion wrote.
He added that Israel was "encouraged" by the Ukrainian Foreign Ministry's decision to appeal the ruling.
The ministry decided not to restore Marushchynets to his previous position, but instead will assign him to the Department for Countering Threats from the Russian Federation, according to the local news outlet 112UA.
Lion also called on the Ukrainian government to adopt the International Holocaust Remembrance Alliance definition of anti-Semitism.