Scene Around
"Representatives of the World Jewish Congress met with JAN HAMACEK, minister of the Interior of the Czech Republic, as a follow-up to methodology provided by the WJC to the government for protecting soft targets in the country.
As part of this work, the WJC compiled guidelines of methodology for coordinating protection of sites including malls, stadiums, concert halls, and other crowd-drawing locations and often targeted by terrorists and other violent offenders.
The guidelines include recommendations for actions in the stages immediately following an incident, as well as for returning to routine as quickly as possible with minimum damages. The WJC was able to provide such guidelines due to its experience in contending with the rise of violent incidents facing Jewish communities worldwide and the aftermath.
Following the meeting, the ministry noted in a Twitter post the 'excellent security cooperation with the Jewish community that has resulted, among other things, in establishing a new methodology for the protection of soft targets.'
'We have measures and methodologies in place to minimize the threat of attack. However, schools, shopping malls, theaters, churges and restaurants need clear instructions on what to do if they are violently attacked.' Hamacek said following the meeting. 'We have above-standard security relations with the Jewish community and we also use the experience of our partners to protect our soft targets.'
Other topics discussed at the meeting included the increase in anti-Semitic attacks in Europe.
In January 2019, both chambers of the Czech Parliament adopted a working definition of anti-Semitism which it hopes will help to further streamline detection of anti-Semitic crimes.
The minister and the WJC representatives also discussed further cooperation and coordination for 2020 to develop further good practices in the Czech Republic that could be used as a model for other European countries when it comes to combating anti-Semitism and protecting the Jewish communities, with the goal of countrywide strategies in each EU state by the end of next year."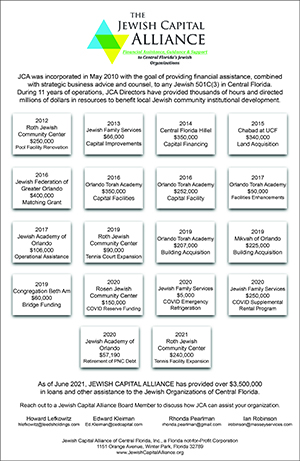 Who knew?...
Sepharad is the Hebrew word for Spain. Sephardic is used to describe Jews whose ancestors lived in Spain.
(I will tell you why I'm writing about Sephardic Jews at the end of this piece.)
In 1492, during the Spanish Inquisition, Spanish King Ferdinand and Queen Isabella expelled all the Jews from their kingdom, and those who stayed were forcibly converted to Catholicism.
(Which reminds me... when I was a little kid, I used to sing 'In 1492, Columbus was a Jew.' Remember! I said when I was a little kid! Don't hate me!)
To continue: Most Jews sought refuge in the Ottoman Empire while others went elsewhere in Europe. Genetic testing has shown that about 20 percent of Spain's population is descended from the Jews who were forcibly converted.
The first Jews who came to America were Sephardic Jews. After fleeing the Inquisition they found refuge in Amsterdam. They were among the founders of New Amsterdam, which eventually became New York. Which brings me to our beloved Statue of Liberty. Emma Lazarus, a famous person in our history who wrote the inscriptions inside, was Sephardic.
(Getting back to why I'm writing about Sephardic Jews. I was married to one for more than 55 years. My wonderful husband, Irv, was Sephardic. (I had never met a Sephardic person.) But the first night I met his family, they were all speaking Spanish. I thought to myself "Uh Oh! Will my parents understand that I am dating and in love with a Spanish boy..." (I promised them I would only marry a Jew... and I did!)
The Jewish Pavilion...
The Cocktails at the Citrus Club event originally planned for April 6, has been rescheduled for June 8, from 5:30 p.m. to 7:30 p.m.
There will be conversation, friendships, a wonderful evening event.
Hors d'ouvres, drinks, raffle prizes and a silent auction will also be part of the pleasant evening, with all proceeds benefitting the Jewish Pavilion and the Senior Help Desk.
The cost is $18 ($25 at the door).
To RSVP, phone 407-678-9363.
(I was the singer/bandleader at the Citrus Club from 1990 to 1997. Great memories!)
The Roth Family Jewish Community Center...
Oy vey! Half my column was suppose to be about upcoming events at the Roth Family JCC! Everything has been postponed or canceled until at least March 30 because of the coronavirus. Please check the JCC's website at http://www.orlandojcc.org for updates on events.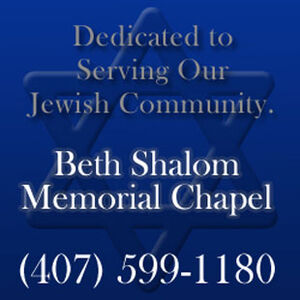 She's not only a Mensch, but a very hard volunteer worker!
I'm speaking about MARCI GAESER, who has been the chairman of the Jewish Pavilion fashion show since 2012! She utilized her contacts and organized a terrific event at Bloomingdales. Who ever thought that she would agree to continue this role indefinitely? The Jewish Pavilion is so fortunate to have Marci Gaeser's volunteer leadership.
Marci has chaired the Jewish Pavilion annual fashion show for 8 years, and each show has been better and larger than the previous one. This year, was the best show ever, and it was held at Dillard's Department store in Altamonte Springs. The role she undertook is enormous, because it involved finding a dozen women who are willing to spend time selecting clothes and even more time modeling. Marci devotes two full days each year to helping her models select appropriate fashions and another day is given to the show itself. Along the way, Marci has to stay in touch with the models and learn their sizes and communicate with the store stylist in advance of the fashion show.
In addition to all of these roles, Marci is involved with the selection of the annual honoree and their role in providing the Mimosa Breakfast at the fashion show. It is a big job! Special thanks to Marci Gaeser for her ability to get along well with all of the models, all of the people at the store and all of the staff at the Jewish Pavilion. It is no easy feat, for most people but it is an area where Marci excels.
One for the road...
One morning, as Moshe gets off the bus to go to work, he can't help but notice that the woman who got off the bus in front of him has her right breast hanging outside her blouse.
He is always one to help people and so is not embarrassed to go over to her and say, "Excuse me madam, but did you know that your right breast is showing?" 
The lady takes one look down at her breast, then shrieks at the top of her voice, "Oy vay, I've left my baby on the bus."