Weekly roundup of world briefs
Belgian police charge 3 for commemorating Holocaust in violation of coronavirus rules
By Cnaan Liphshiz
(JTA)—Three men who placed a wreath at a Holocaust monument in Belgium were charged with violating the country's emergency measures to stop the spread of the coronavirus.
The men, including a City Council member from the town of Boortmeerbeek, were notified of a police investigation against them last week after laying a wreath on April 19 at a local monument commemorating the 1943 hijacking by resistance fighters of a train transporting Jews from Belgium to be murdered at Auschwitz.
On Friday, Belgium lifted some restrictions on movement, ending its lockdown. But gatherings and celebrations are still prohibited, leading to the police action against the three men, who are all members of the National Combatants Organization of Belgium, the Belga news agency reported.
The councilman, Michel Baert, protested the police action against him and his fellow activists.
"This was not, and should not be treated as, an illegal party," he told Belga. "This was an essential action out of respect for the resistance fighters, Holocaust victims and family members."
Baert also said that the three commemorators wore face masks, kept distance and limited the action to only three people to avoid violating the emergency measures.
Michael Freilich, a Jewish lawmaker for the New Flemish Alliance party, also protested the action against the activists and offered to pay any fines or legal fees imposed on them in connection to it.
More than 100 Jews were saved in the Boortmeerbeek train hijacking, known also as the German 20th Transport action.
Israel's tracking of coronavirus carriers is out unless Knesset makes it a law
By Marcy Oster
JERUSALEM (JTA)—Cellphone tracking of confirmed carriers of coronavirus in Israel can only continue if the Knesset initiates legislation to allow it, the nation's Supreme Court ruled.
A three-judge panel on Sunday said the government could extend the practice for the next few weeks as long as it introduces legislation this week and takes action on it.
The ruling came in response to petitions filed against the practice by rights groups who say that it infringes on civil liberties and personal freedom.
The Israel Security Agency, or Shin Bet, for nearly two months has been using cellphone and credit card data to retroactively track the movement of people who test positive for the coronavirus. The aim is to find where the infected person had been and who he or she came into contact with in order to stem the spread of the virus.
The law allowing the practice should have an end date, the court said, saying that "effort must be made to find another suitable alternative that fulfills the principles of privacy protection."
In mid-March, the Israeli government passed emergency regulations to allow security services to track the cellphones of coronavirus patients. Attorney General Avichai Mandelbilt had approved the move.
In late March, the Supreme Court lifted an injunction against the practice and agreed to allow the surveillance by the Israel Security Agency after the Knesset convened and formed committees that would allow for oversight. The justices then also said that if the parliament does not introduce legislation in the coming weeks allowing such surveillance, it would again place an injunction on the practice.
Israel's population grows slightly to nearly 9.2 million on eve of Independence Day
By Marcy Oster
JERUSALEM (JTA)—Israel's population stands at nearly 9.2 million on the eve of its Independence Day, growing by some 171,000 people, or 1.9 percent.
The Central Bureau of Statistics released the figures on Sunday. Israel's Independence Day, or Yom Haatzmaut, was celebrated on Tuesday evening and Wednesday.
Some 74 percent of the population is Jewish and 21 percent is Arab, according to the report.
The population of Israel was 806,000 at the time of the establishment of the state in 1948, according to the statistics bureau.
Since last year, some 180,000 babies were born and 44,000 people died. In addition, 32,000 immigrants have arrived in the country.
By 2040, Israel's population is estimated to reach 13.2 million, and by Israel's 100th Independence Day in 2048 the population is estimated at 15.2 million.
Meanwhile, according to the data, there are nearly 950,000 children under the age of 4 living in Israel and 50,000 people aged 90 and over. Children up to age 14 make up 28 percent of the population.
Israel's Independence Day gets first celebration at the Dutch royal concert hall—without a crowd
By Cnaan Liphshiz
AMSTERDAM (JTA)—This year was supposed to be the first time that Israel's Independence Day was celebrated in a public concert at the main royal concert hall in the Netherlands.
Planned for April 28 at the main hall of the 134-year-old Royal Concertgebouw in Amsterdam, the concert was to feature well-known artists including Shuly Nathan playing her iconic "Jerusalem of Gold" before an expected sellout crowd of 2,000 spectators.
The event was canceled because of the coronavirus, yet Israel's 72nd birthday was still celebrated at the Concertgebouw thanks to the determination of the concert's producer, Barry Mehler, who also produces the annual Hanukkah concert at the hall.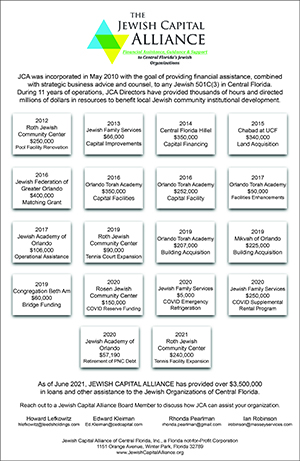 Mehler, a U.S.-born professional singer and cantor who has been living in Amsterdam since 1989, in recent days recorded five tracks in Israel's honor with a group of musicians from the Jewish Amsterdam Chamber Ensemble. They played in an empty hall while observing social distancing protocols.
The setup used the empty hall as background to haunting effect: The musicians are facing the camera with their backs to the red velvet-upholstered seats.
The tracks, which Mehler has shared online, include an instrumental rendition of "Hatikvah," Israel's national anthem, and the melancholic song "Mishehu," or "Someone," written by Matti Caspi, for Israel's Memorial Day, which symbolically precedes the nation's Independence Day.
"Performing in the main hall of the Concertgebouw is an honor reserved to few professional musicians, and more so, that they have allowed us to record parts of our canceled concert," Mehler, 54, told the Jewish Telegraphic Agency.
Israel sending some kids back to school as coronavirus cases drop
By Marcy Oster
JERUSALEM (JTA)—Israeli children in kindergarten through third grade will return to the classroom beginning Sunday—if their country doesn't see a significant rise in the number of coronavirus cases.
The plan, approved Monday by a panel of Cabinet members from the relevant ministries and the Prime Minister's Office, will require final government consent. A review of the situation and a vote is expected Friday.
Israel has seen the number of daily cases decline in recent days.
On Sunday, the country allowed the opening of many non-essential businesses, including retail stores not located in malls and hairdressers.
Under the school plan, first- through third-graders will attend classes five days a week, for five hours a day, with only 15 students per class. Desks will be placed six feet apart and students will not be permitted to touch each other. Staff and children in second and third grade must wear face masks.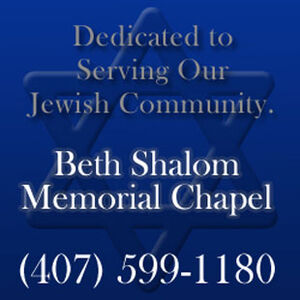 Preschools and kindergartens will open three days a week with a limited number of kids per classroom.
Israeli schools have been closed since mid-March. Students have been attending classes via distance learning with varying degrees of success.
As of Tuesday night there were 208 deaths and 15,589 confirmed COVID-19 cases in the country.
Netanyahu's son calls for return of a 'free, democratic and Christian' Europe
By Marcy Oster
JERUSALEM (JTA)—Yair Netanyahu, a son of the Israeli prime minister, called for the return of a "free, democratic and Christian" Europe in a tweet that criticized a joint Israeli-Palestinian memorial ceremony for Israel's Memorial Day.
Netanyahu's post on Tuesday, Yom Hazikaron in Israel, was in response to a tweet from the European Union delegation to the State of Israel, @EUinIsrael, noting its participation in the ceremony sponsored by Combatants for Peace and Parents Circle, this year on Zoom, which included a record 200,000 participants.
"Shame on you for financing a disgrace in the holiest day of the Israeli calendar!" Yair Netanyahu said. "We have one day in a year to remember our fallen soldiers! And you destroy it with a 'memorial' to Palestinian terrorists! EU is an enemy of Israel, and an enemy to all European Christian countries! Schengen zone is dead and soon your evil globalist organization will be too, and Europe will return to be free, democratic and Christian!"
The Schengen zone comprises 26 European states that have officially abolished all passport and all other types of border control at their mutual borders, and includes Austria, Belgium, the Czech Republic, France, Germany, Norway, Poland, Portugal and Switzerland.
Netanyahu, who lives with his parents in the official prime minister's residence and receives personal security, has stirred controversy with previous posts on social media.
Last week he tweeted an apparent death threat against "old people" protesting the establishment of a national unity government, which will be led for 18 months by his father, Benjamin, saying he hopes the gathering spread coronavirus to the left-wing demonstrators. He later deleted the post and the prime minister distanced himself from his son's comment.
In 2018, Facebook blocked his account after he shared content banned by the platform that called for avenging the deaths of Israelis killed in recent days by Palestinian terrorists.
Jewish hotel in Poland offers free rooms to doctors wary of exposing their families to coronavirus germs
By Katarzyna Markusz
WARSAW (JTA)—The Hotel Ilan in Lublin, a city in central Poland, is offering 60 rooms for free to health care professionals busy battling the coronavirus, at times for exhaustive stretches.
Breakfast is included, said Agnieszka Kolibska, the hotel manager. It's the only hotel in the city offering free rooms for doctors.
Some don't want to go home right away and be in close contact with family members after a shift working closely with coronavirus patients.
"We are glad that as a hotel and the local Jewish community we can support health care in these hard times," Kolibska said.
The hotel is located in the building of what was formerly one of the largest yeshivas in the world, founded by Rabbi Meir Yehuda Shapiro in 1930. The building now belongs to the Warsaw Jewish Community organization.
Elsewhere, in Warsaw, the Jewish Theater donated a hundred sewn masks to the city's Social Welfare Center. Now it's preparing to send a package of them to an orphanage in Warsaw.
Poland has seen 11,273 cases of COVID-19 and 524 deaths.
The first image of Seth Rogen as a Jewish pickle maker is extremely historically accurate
By Gabe Friedman
(JTA)—The Seth Rogen Jewish immigrant pickle movie is still happening, and we now have some striking photo evidence.
If you missed the news from a year and a half ago, Rogen plays a Jewish immigrant in 1920s New York City who gets trapped inside a pickle vat for a century in the upcoming film "An American Pickle."
On Monday, Rogen posted a photo of his character, Herschel Greenbaum, on Instagram—and the historical accuracy is shocking. Rogen points out that it's an "actual Tin Type photo," meaning it was taken with a device of the kind used from the 1800s into the early 20th century.
The beard, the hat and the shading produced in the tintype transport the viewer back to the early 20th century Lower East Side.
The other news about the film from Monday is that it will now be released through HBO Max, not in theaters, at a date to be determined—because who is going to a movie theater for the foreseeable future? 
London haredi Orthodox school redacted history books to cover up British monarchs' immodest behavior
By Marcy Oster
(JTA)—A haredi Orthodox girls high school in London redacted history books to cover up what it considers the immodest behavior of British monarchs.
At a hearing on the Yesodey Hatorah Senior Girls' School, a government school standards inspector said that an entire chapter of a textbook had been glued together.
"It wasn't a question of an image, this was an entire chunk of history," Amanda Spielman, the chief inspector of the Office for Standards in Education, Children's Services and Skills, or Ofsted, told the parliamentary education select committee on Monday, the Jewish Chronicle reported.
The school responded in an email to JTA on Tuesday.
"The manner in which Ms. Spielman picks on our school during almost every high profile interview and meeting is tantamount to bullying and harassment," a spokesman, Matthew Owen, wrote. "It is intimidating to our staff, parents and pupils and only attempts to embarrass our school. Having recently lost our principal, Rabbi Pinter, who passed away from the Coronavirus, our school is in mourning and we are looking to rebuild."
The school's founding principal, Rabbi Avrohom Pinter, died of the coronavirus earlier this month.
Owen went on: "It is truly astonishing that Ms. Spielman again used the opportunity for dialogue and collaboration, to further torment and harass our school.
"We are also astonished that Ms. Spielman felt the need to discuss our school's Redaction Policy, an issue that she is well aware was resolved some three years ago. We are forced to conclude that Ms. Spielman has a personal vendetta against our school which we find deeply troubling."
So what did the school find objectionable?
It blanked out a picture of Queen Elizabeth I dancing with Robert Dudley, who was a suitor. It also neglected to teach about her father King Henry VIII's complicated marital life as well as the accusation of adultery against Anne Boleyn.
The school, which receives state funding, was downgraded to inadequate by Ofsted two years ago over censorship of textbooks. But a follow-up inspection earlier this year found that it met the requirements of the national history curriculum, according to the report.
Spielman was asked to defend the criticisms she made of the Hackney borough school in a report submitted to Ofsted in January, according to the Daily Mail.
According to the report, the students were not allowed to visit the Tate modern art gallery because works exhibited there, including by Pablo Picasso and Henri Matisse, were considered too explicit. The school also redacted parts of Arthur Conan Doyle's Sherlock Holmes novels, according to the report.
Israeli hospital partners with National Institutes of Health to study and combat the coronavirus
By Marcy Oster
JERUSALEM (JTA)—A hospital in Israel is partnering with the National Institutes of Health to study and combat COVID-19.
The Sheba Medical Center at Tel Hashomer, near Tel Aviv, said it signed an "emergency agreement" with the Maryland-based NIH to conduct applied scientific and clinical research for treatments in an effort to end the global coronavirus pandemic.
Sheba will supply the NIH's Vaccine Research Center with blood samples, plasma and the COVID-19 virus itself from infected patients in Israel, as well as all relevant information, through a series of clinical trials the hospital is conducting on treatments from global pharmaceutical companies, as well as its own experimental treatments.
"This is an important achievement for Sheba, as we engage with and assist the NIH, the most important research center in the world, in finding the proper treatments and eventually a vaccine that will rid the world of this pandemic and save millions of lives in the process," Dror Harats, chair of the Research and Development Division at Sheba, said in a statement.
On Sunday, a nurse who worked at Sheba for 46 years died of the coronavirus, the first Israeli medical professional to die in the pandemic.
Suzy Levi, 65, became ill with the coronavirus a month ago, and was on a ventilator for 28 days before she died, The Times of Israel reported. The Sheba staff held a moment of silence on Monday morning to honor her.