When a saver of lives needs to be saved: Eli Beer's story
(JNS)-United Hatzalah of Israel, the country's largest independent volunteer emergency medical response organization, put on an online fundraising telethon on Sunday to support the group's coronavirus fund.
Dubbed "Saving Lives Sunday: A Streaming Event Honoring First Responders and Welcoming Home Eli Beer," the program highlighted the life-saving work of the organization's 6,000 volunteer first responders, in addition to paying tribute to the organization's founder and president, Eli Beer, who just returned to Israel after surviving a six-week battle against COVID-19 in a Miami hospital.
Beer was in serious condition and placed on a ventilator in an induced coma for almost 30 days before what many are calling a miraculous recovery.
The online event also featured comedy and music from international celebrities including late-night television comedy legend Jay Leno, actress Rona Lee Shimon ("Fauda"), Broadway actor and producer Adam Kantor ("Rent," "Fiddler on the Roof"), and others.
In one of the most moving scenes of the broadcast, a video clip was aired of an emotional Beer during his current recuperation in Tel Aviv on a video call thanking one of his doctors in Miami for saving his life.
Beer told JNS that he believes that his survival can be attributed to "the amazing medical treatment I received at the University of Miami hospital, in addition to the tefillot [prayers] and acts of chesed [good deeds]" people were taking part in for his recovery from all over the world.
He added that "a lot of things touched my heart," including receiving around 10,000 messages of support from people from all walks of life in many countries.
"But what touched me the most was after I woke up, I received a phone call from a 13-year-old boy in the midst of his getting ready for his bar mitzvah who has been fighting a terrible form of cancer since birth." The boy had come to Israel and visited with Beer at Hatzalah's Jerusalem headquarters a few years ago.
Beer related, "I was crying when he told me on the phone that he had been praying for me, and that when he gets older, he wants to become a volunteer for Hatzalah. If this kid who has never known what a healthy life is is praying for me, then I know I have a chance for a full recovery."
'Taking that energy and wanting to do the same'
Kantor played a key role in producing the 40-plus minute event, after serving as an executive producer and one of the writers on "Saturday Night Seder," an online star-studded Passover satire that aired last month and was seen by more than 1 million viewers, raising $3 million and counting for the Centers for Disease Control and Prevention Foundation's coronavirus fund.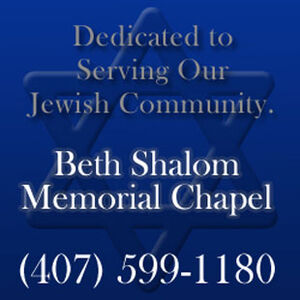 Kantor told JNS that he was "inspired by Eli Beer's recovery and thought that if we can bring some of the magic that we brought to 'Saturday Night Seder,' then it could lead to something positive."
He added that he knew a bit about United Hatzalah before, but recently through his work on the event "got to learn about Eli and the work of the volunteers, and what an amazing family and community the organization is."
He added that "having the power and the ability to save a life and then needing to be saved [like in the case of Beer], it's really a magical triangle between supporters, volunteers and those who are saved."
Raphael Poch, spokesperson for United Hatzalah, told JNS that as a result of COVID-19's spread, the organization opened a new corona "Humanitarian Dispatch Center" in mid-March, alongside its already bustling main dispatch center, in order to assist with the delivery of food, medicine and other essentials to the elderly and other at-risk populations who are in quarantine. Since its opening, the new center has received 26,000 calls for assistance.
The center was opened in partnership with the Lev Echad ("One Heart") organization and the Israel Association of Community Centers.
In regard to Beer's recovery, Poch says that "Eli coming back was one of the most uplifting moments for me during my four years at the organization."
He added that "when our leader was down and out, it was a big hit for all of us. And, of course, everyone was worried about him, and we were trying to be with his family for support as much as possible. When he came back, he expressed a renewed energy and promised that he would put even more effort into saving lives. People here are taking that energy and wanting to do the same based on his inspiration."