Scene Around
Another poem by Yours Truly (What else is there to do these days except clean house. (Ugh!)
It's been four months I'm stuck at home,
'Bout time to write another poem,
I'm missing friends and (handsome) men,
I must admit, I have a yen...
To hug and kiss and more (much more),
Being home alone is quite a bore,
Chocolate is my greatest pleasure,
(My thighs are now too large to measure).
Oy Vay!
I repeat: Oy Vay! As if I'm not upset enough...
I received the following in the mail from the Simon Wiesenthal Center's dean and founder, Rabbi MARVIN HIER:
"As the world grapples with the coronavirus, the anti-Semites haven't missed a beat. They are busy deploying age-old horrific stereotypes used by the Nazis to demonize the Jewish people and foment hate.
Meanwhile, neo-Nazis are fomenting hate of Jews and Muslims by encouraging those who are infected with the coronavirus to immediately visit a synagogue or a mosque to spread the disease there."
This is the instruction it gives to fellow Nazi-lovers if they get covid-19. They are encouraged to spend the day as follows in order to spread the disease:
Visit your local mosque.
Visit your local synagogue.
Spend time in diverse neighborhoods.
Spend the day on public transport.
(Reading this literally made me sick!)
Fighting anti-Semitism...
The Simon Wiesenthal Center called on President DONALD J. TRUMP to appoint a special FBI task force to fight anti-Semitism.
President Trump was urged by Rabbi HIER to instruct the FBI to create a special task force in the wake of unending attacks against Jews and religious institutions across the United States.
The official request was made by Rabbi COOPER in a meeting with U.S. Attorney General WILLIAM BARR.
Congressman CHRISTOPHER H. SMITH (R-NJ) also announced his intent to introduce a House resolution endorsing the SWC's call.
City Councils in New York and Chicago, and key legislators in Illinois, have already backed the Center's initiative. In New York, a resolution calling for the special task force was introduced in the NY City Council by Council members KEITH POWERS and CHAIM DEUTSCH.
In Chicago, a resolution sponsored by alderman MICHELE SMITH (43rd Ward) and DEBRA SILVERSTEIN (50th Ward) was unanimously passed. A group of key Illinois legislators sent a letter to President Trump, in conjunction with the SWC urging the creation of the special task force.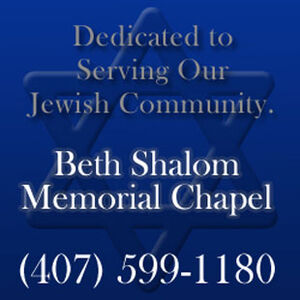 Orlando Senior Help Desk...
This is an absolutely FREE service!
You can turn to them when you need advice or have questions on issues affecting seniors.
They offer guidance on many issues. They treat elders and their families with great care and compassion.
To reach out for help and guidance, phone 407-678-9363.
This wonderful free service is provided by the Jewish Pavilion.
JCC39ers Cinema Sundays...
On May 24th at 2 p.m. in the Maitland JCC Senior Lounge (provided the JCC is open), A movie will be shown. TBA
Refreshments will be available.
JCC39ers Meet & Mingle Mondays...
On May 25th at 1 p.m. in the Maitland JCC Senior Lounge, their will be a special program (provided the JCC is open). Refreshments will be complimentary.
Winter Park Playhouse...
Now through June 7th, the show, "Pump Boys and Dinettes" will be performed.
The "Pump Boys" sell high octane on Highway 57 in Grand Ole Opry country. The "Dinettes" Prudie and Rhetta Cupp, run the Double Cupp Diner next door.
Together they fashion an evening of country western songs, plus heartbreak and hilarity.
This is NOT to be missed!
The Jewish Federation...
There will be a conversation with actor ITZIK COHEN, from the hit Israeli television series "Fauda."
For further information go to .
Be prepared in case...
I recently heard from ADINA POLLAK, account coordinator. She said:
"I thought you might be interested in a story about how Hebrew schools are preparing their online curriculum for the fall now as a second wave of Covid-19 is expected.
Hebrew schools across North America made a dramatic and rapid shift into virtual classrooms in the wake of COVID-19. Now, with the potential for a second wave of contagion this fall, educational directors are making plans to keep classes online at the start of the next school year.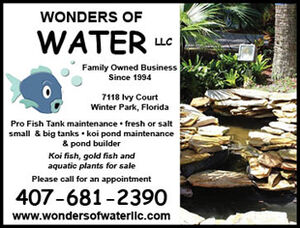 The impact of COVID-19 on the Jewish education landscape was severe, with many synagogues scrambling to adapt their curricula to online platforms, some more successfully than others. Online curriculum providers were suddenly flooded with inquiries, many from educational directors who had little to no experience with virtual classrooms or blended (online and in-person) teaching models."
One for the road...
Two beggars are sitting on the pavement in Ireland. One is holding a large cross and the other a large Star of David. Both are holding hats to collect contributions. As people walk by, they lift their noses at the guy holding the Star of David but drop money in the other guy's hat. Soon one hat is nearly full whilst the other hat is empty. 
A priest watches and then approaches the men. He turns to the guy with the Star of David and says, "Don't you realize that this is a Christian country? You'll never get any contributions in this country holding a Star of David." 
The guy holding the Star of David then turns to the guy holding the cross and says, "Hymie, look who's trying to teach us marketing."