Massive explosions rock Beirut, killing dozens and injuring hundreds
(JNS) - A massive fire, followed by an enormous explosion, rocked Beirut on Tuesday, causing a mushroom-cloud-shaped shockwave damaging nearby buildings, including the official residence of the Lebanese president, Michel Aoun. It shattered windows, overturned cars and caused debris to fly across the Lebanese capital.
It's unclear what caused the explosion, which occurred between the Port of Beirut and the city's central district. It was initially blamed on a major fire at a warehouse for fireworks near the port, though the country's general security directorate later said the blast was caused by confiscated "high explosive materials," without providing further details, CNN reported.
As of Tuesday afternoon, at least 27 people had been reported killed and 2,500 injured, according to Lebanon's health ministry. There have been reports that the city's hospitals are full, and that doctors were operating on patients in hospital parking lots and hallways.
"What we saw looked like Hiroshima or Nagasaki. It's absolutely unprecedented in Lebanon's history," said Beirut Gov. Marwan Aboud.
"What we are witnessing is a huge catastrophe," the head of Lebanon's Red Cross George Kettani said, reported Mayadeen. "There are victims and casualties everywhere - In all the streets and areas near and far from the explosion."
Lebanon's Prime Minister Hasan Diab declared a national day of mourning. Aoun called for "urgent" talks for the Supreme Council of Defense. Ambulances have been called in from around the country with the Lebanese Army sending in reinforcements.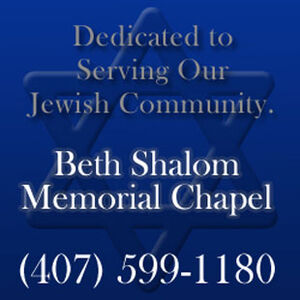 The blast comes amid tensions between the terror group Hezbollah and Israel, which included an attempted infiltration into the Jewish state last week and another attempted by an Iran-Hezbollah-linked militia from Syria into the Golan Heights late Sunday. In response, Israel struck several Syrian military targets on Monday.
Israel has denied any involvement in the explosion at the port. Foreign minister Gabi Ashkenazi told Israel's Channel 12 that there is "no reason not to believe the reports from Beirut that this was an accident."
Similarly, Hezbollah has also denied any link to Israel. A senior Hezbollah official told OTV Lebanon that any suggestion of Israel's involvement was false.
"There is no truth to rumors about an Israeli strike against Hezbollah weapons in the port," a source told the station.
Nevertheless, there has been speculation that the blast could have been caused by explosive materials stored by Hezbollah.
Yaakov Amidror, a former head of Israel's National Security Council, told Army Radio that the blast could have been caused by munitions stored by Hezbollah.
"You need to take a look at which irresponsible entity puts things like that in a civilian port," he said. "Even if Hezbollah is responsible for this, it is not the worst thing it is doing to Lebanon."
Israeli Prime Minister Benjamin Netanyahu has instructed National Security Council head Meir Ben-Shabbat to speak with U.N. Special Coordinator for the Middle East Peace Process Nickolay Mladenov to clarify how Israel can assist Lebanon. Defense Minister Benny Gantz and Ashkenazi have also indicated Israel has reached out through diplomatic and security channels to provide Lebanon assistance.